Alexandra Daddario is a gorgeous American actor who gained fame for her role as Blake Gaines in the 2015 film San Andreas. Daddario's most famous role came in the 2017 film Baywatch in which she starred alongside Dwayne 'The Rock' Johnson and Zac Efron. Alexandra's other film credits include We Summon the Darkness and Can You Keep a Secret?
The New York native also has several TV appearances, including White Collar, True Detective, It's Always Sunny in Philadelphia, and American Horror Story: Hotel. Alexandra is quite a catch, and you might be wondering who she is dating. She seems to be single at the moment, but she has been linked with several stars. This article will breakdown Alexandra Daddario's relationships.
Alexandra's producer boyfriend Andrew Form is involved in Emily Blunt's A Quiet Place 2
Alexandra Daddario announced that she is dating producer Andrew Form via a black and white photo of the couple kissing. "I love you," Daddario captioned the post. "And even that is an understatement," she added.
Andrew has produced several successful films including Teenage Mutant Ninja Turtles, Friday the 13th, and The Purge. He was previously married to Fast & Furious actress Jordana Brewster. The couple share two sons, Julian and Rowan. Jordana approved her ex-husband's relationship with Alexandra by liking the photo.
Daddario let us know that she is in a relationship when she announced via Instagram that her boyfriend plays a part in A Quiet Place 2. She attached the following caption alongside a promotional video of the film: "A Quiet Place II trailer. Very proud of my boyfriend and everyone else involved in this film."
She was linked with Emma Watson's ex Brendan Wallace in mid-2019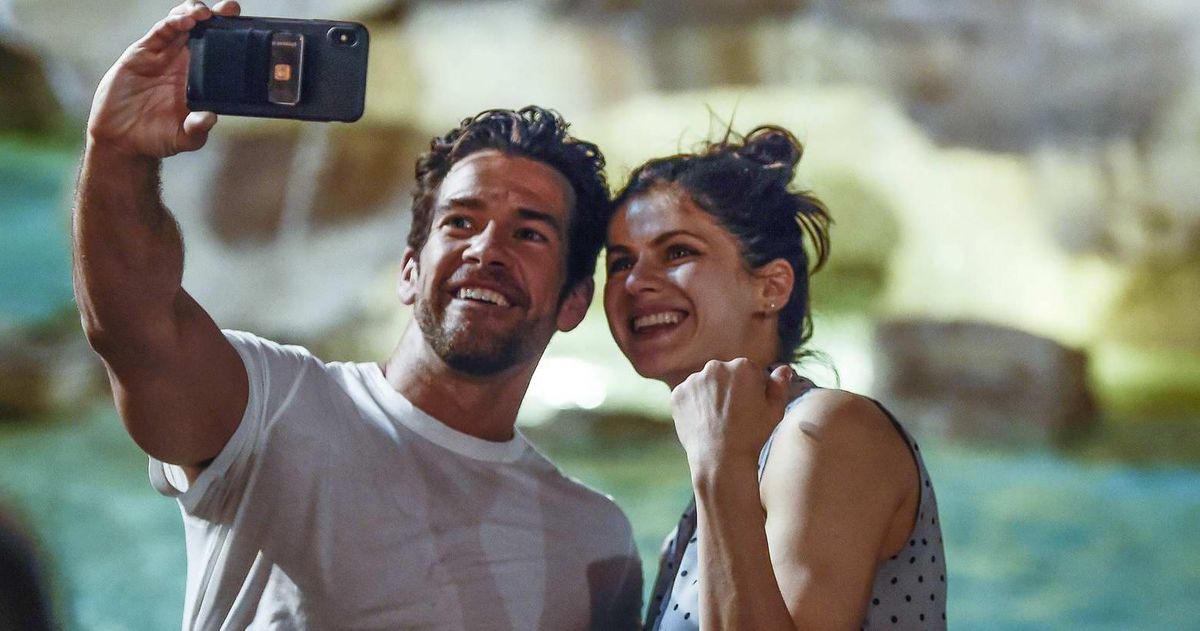 Brendan Wallace and Alexandra were first linked when they were spotted together in Los Angeles. In July 2019, the couple took a romantic trip to Italy and confirmed that they were an item. On one romantic evening, the couple enjoyed dinner at Pierluigi's restaurant and had a stroll in the Eternal City.
At one point, Wallace appeared to grab Alexandra's derriere, and later on, the couple shared a kiss. Brendan Wallace hit the headlines in October 2018 when he and Emma Watson were spotted holidaying in Mexico. The Cabify co-founder split up with Emma before starting a relationship with Alexandra. Wallace is a Princeton and Stanford alum, and he is also the co-founder of Venice venture capital firm Fifth Wall adventures.
Brendan and Alexandra haven't been spotted together since their Roman holiday, and it's unclear whether they are still an item.
She was rumored to be dating Zac Efron after they appeared together in Baywatch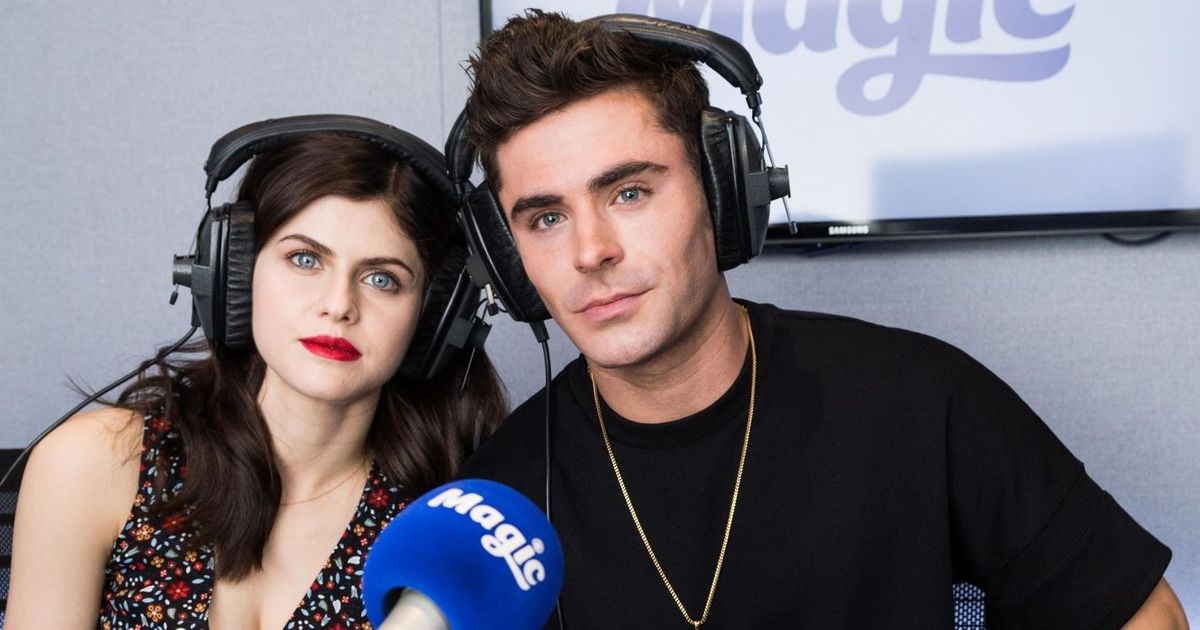 Zac Efron and Alexandra played each other's love interest in the 2007 film Baywatch. Fans speculated that Zac and Daddario were also in a real-life relationship. Alexandra rubbished the rumors when she told E!:
"We work together closely; he's my love interest in the film. I understand why people would go crazy over something like that, but Zac and I are very good friends."
Reports about a relationship between the couple intensified in early 2018 after People reported that they were in an on and off relationship since filming Baywatch. Zac then posted the following message for Alexandra on her birthday:
"Happy birthday to one of the the most real, down to earth, stunning, intelligent, creative, loving, and most rare Pokemon ever created."
Zac and Alexandra were also spotted in Los Angeles walking their dogs, and according to TMZ, they looked like a couple. The pair didn't confirm the relationship, and so it's unclear whether they dated.
She briefly dated Indignation star Logan Lerman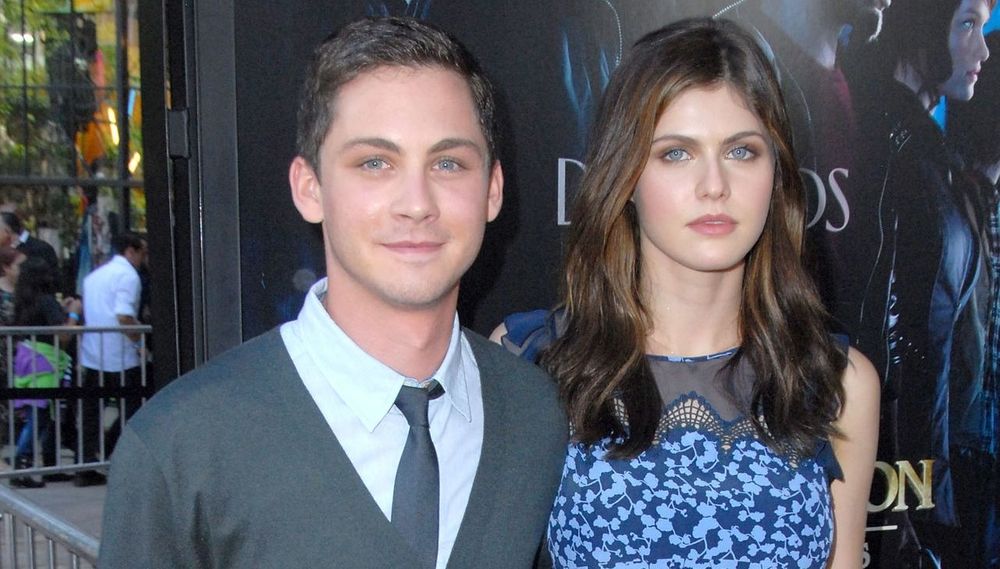 Logan Lerman and Alexandra were in a brief and private relationship in 2014. They were rarely spotted together in public, and their breakup was as private as their relationship. After that relationship ended, she was rumored to be in a relationship with baseball player Ben Verlander. CBS Detroit reported:
"Being a Verlander definitely has its perks, including cat-like reflexes, thick heads of hair, and great taste in ladies. The sports gossip blogging website Terez Owens has reported that Ben Verlander is dating actress Alexandra Daddario, who is friends with Kate Upton."
She claims to be more assured about what she wants in a relationship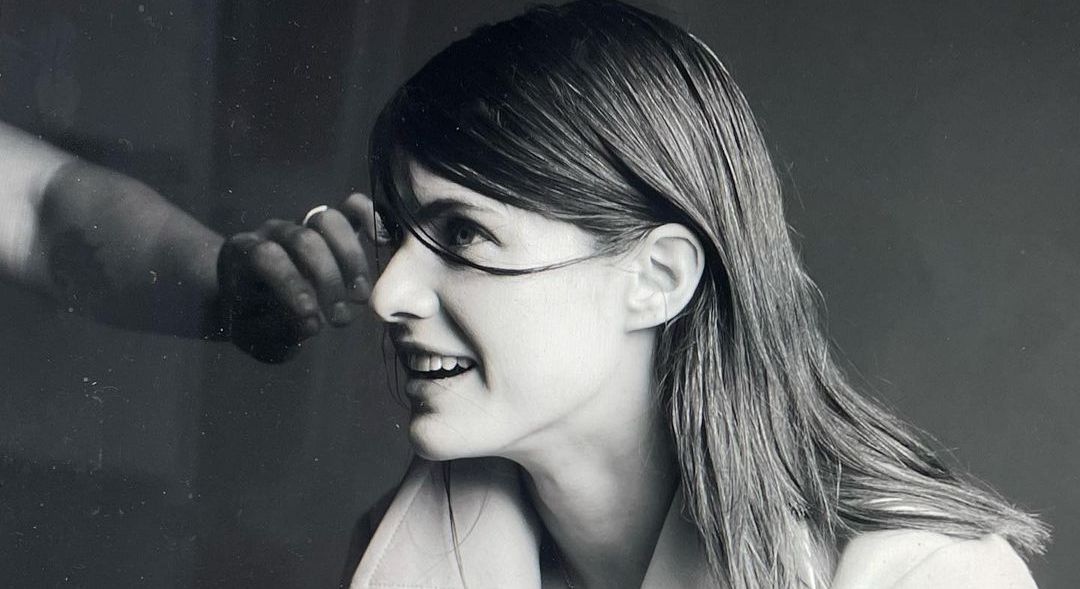 Alexandra has been in several relationships since she became a superstar, and they have helped her learn what she wants in a partner. In an August 2018 interview with Access, the Baywatch star stated that she was happy romantically and career-wise. She told the publication:
"People told me that my thirties would be the best time of my life, and I think… it's kind of true. You know, you go through your twenties and you work really hard, and you sort of get to a place in your early thirties where you know yourself better. You know what you want you want romantically. You've made mistakes. You've learned what you don't want and what you want."
---