Amanda Bynes is a former Nickelodeon child star who up until 2010 looked to be a star of the future. Aged 10, Bynes burst onto the limelight with a role in All That. Her next stint in The Amanda Show earned her several accolades.
Bynes appeared to be making a seamless transition into adult roles until she unexpectedly quit acting via Twitter in 2010. Amanda's personal life became tabloid fodder as she faced drug arrests and posted shocking Twitter rants in the years that followed.
Amanda retreated from public life in late 2014 and reemerged four years later, stating that she was planning a return to acting. Let's find out what Amanda Bynes is up to in 2021.
Amanda is 'doing great' and working on her degree at the Fashion Institute of Design & Merchandising
A couple of days before her 35th birthday, Amanda's lawyer David A. Esquibias told People that 'Amanda is doing great.' "She lives by the beach, attends school and is enjoying meditation and Soul Cycle classes," David added. "She's looking forward to celebrating her birthday with family and friends."
Bynes is pursuing her degree at California's Fashion Institute of Design and Merchandizing. She graduated with an Associate of Arts degree from the institution in late 2018 and planned to start her degree studies in January 2019.
However, an untimely relapse forced her to postpone school plans and instead check into a rehab facility. "Amanda is doing great, working on herself, and taking some well-deserved time off to focus on her wellbeing after graduating FIDM in December," her family's attorney, Tamar Arminak, told People.
A source told People that Amanda sought help from mental health professionals and drug addiction counselors. The source added that Amanda's struggles began after stepping back into the public limelight and attempting to rekindle her Hollywood career.
The pressures of Hollywood significantly contributed to Amanda's spiral into drug addiction. She told Paper that marijuana was her gateway drug to molly, ecstasy, and Adderall. Amanda faked the symptoms of ADD to get an Adderall prescription from a psychiatrist.
In the spring of 2010, Amanda pulled out of Hall Pass after an Adderall binge contributed to 'a bunch of mistakes' on set. She managed to film Easy A later in the year, and despite receiving plaudits for her performance, Amanda's drug-addled mind hated how she looked on screen. Amanda told Paper:
"I saw it and I was convinced that I should never be on camera again and I officially retired on Twitter, which was, you know, also stupid. If I was going to retire [the right way], I should've done it in a press statement – but I did it on Twitter. Real classy! But, you know, I was high and I was like, 'You know what? I am so over this' so I just did it."
We may never see Amanda back on screen. However, she might reclaim fame as a fashion designer. "Amanda is very entrepreneurial," David Esquibias told People. "She is investigating fragrances. She is now considering perfume addition to a clothing line. But, don't get too excited. She is still a student at FIDM earning her degree."
The status of her relationship with Paul Michael remains shrouded in mystery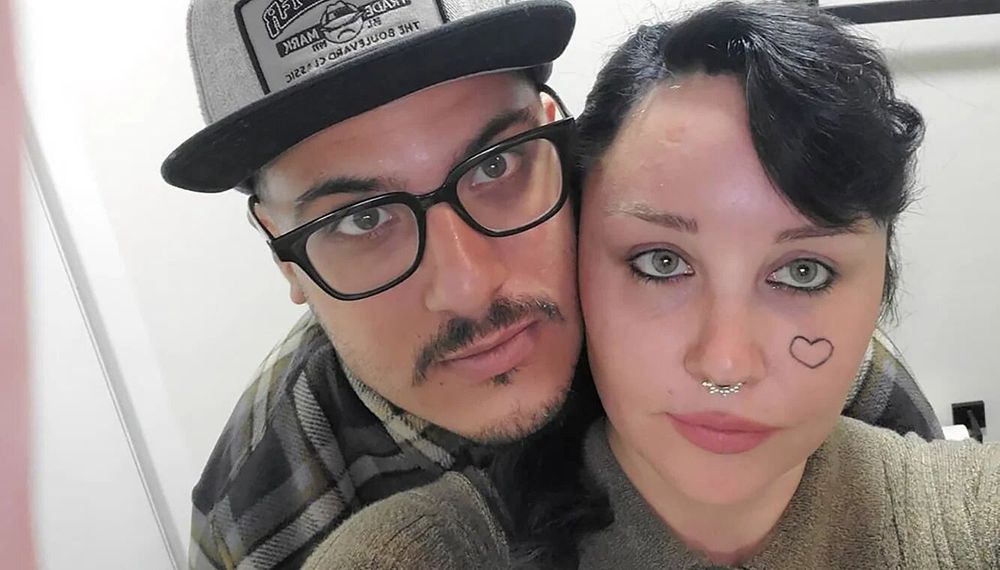 Amanda and Paul Michael are believed to have met in sober living in 2019.
Their whirlwind romance culminated in an engagement on Valentine's Day 2020. "Engaged to the love of my life," Amanda captioned a photo showing off the ring.
Three weeks later, however, the couple split. "I love her though, she's my best friend," Michael told In Touch.
It later emerged that the couple didn't break up. Michael told Page Six that hackers had deleted the couple's Instagram posts and sent false messages claiming that he'd broken up with Amanda. Paul said:
"Both out Instas got hacked and someone deleted our pictures and sent dms [direct messages] saying we broke up. We never broke up and weren't able to log into our Instagrams until last night."
Paul insisted that he was still engaged to Amanda. Bynes later shared an ultrasound photo on Instagram claiming that she was pregnant with the couple's first child.
In a statement to People two months after the pregnancy announcement, Amanda's lawyer denied that Bynes was pregnant.
In October 2020, Amanda and Paul celebrated a year together. In December 2020, Amanda told E! News that the pandemic had complicated things for the couple and that they didn't live together, but their relationship was as strong as ever.
Amanda's lawyer told E! News that he was suspicious of Paul's intentions with Amanda. "It appears to me he is selling access to her to the paparazzi," David said.
Due to the inconsistent news and the couple's erratic activity on social media, it's difficult to tell whether Amanda and Paul are still dating.
Amanda was due to challenge her conservatorship in September 2020
Conservatorship has become a trending word in mid-2021 due to Britney Spears' controversial conservatorship under her father.
In 2013, Amanda's parents became conservators over Bynes' healthcare and finances. By 2016, Amanda appeared to have put her life back in order. Nevertheless, a judge extended the conservatorship to August 2020.
In a February 2020 Instagram Live session, Amanda announced that she would contest her conservatorship. She said:
"Today I want to talk about a controversial topic: My conservatorship case. I have been going to a treatment center that charges $5,200 a month. There's no reason why I shouldn't go to a therapist who takes my insurance for $5,000 less a month. This is why I've asked to see the judge next week regarding this conservatorship issue."
Amanda's hearing was scheduled for mid-September 2020. She is yet to publicize the outcome of that hearing.
Refinery29 reported in 2017 that Bynes had slowly been regaining control of her life. Currently, Amanda has limited control over her finances, as her parents still control her medical and living expenses.
---