Statistics
Age:

21 years old

Date of Birth:

January 9, 1998

Birth Place:

Huntington Beach, California

Horoscope:

Capricorn

Full Name:

Brent Rivera

Occupation:

YouTuber, Social media Personality, Actor, Musician, former Vine Star

Height:

5 feet 11 inches

Nationality:

American

Ethnicity:

Caucasian white
About Brent Rivera
Brent Rivera is an American social media star, YouTube Star, and actor. Now in his early twenties, Rivera has managed to establish himself as a social media personality –thanks to his handsome looks and a great body that drives most of his female fans crazy.
He initially rose to fame from his activity on the 6-second-video sharing app, Vine where he was able to stand out because of his entertaining personality. By the time the platform was shut down in 2017, Rivera had amassed millions of fans.
This energy was then translated to other social media platforms where he soon flourished. Rivera now runs his YouTube channel 'mrBrent98' where he shares with his fans entertaining videos and personal vlogs.
Here's everything you need to know about this phenomenal internet personality.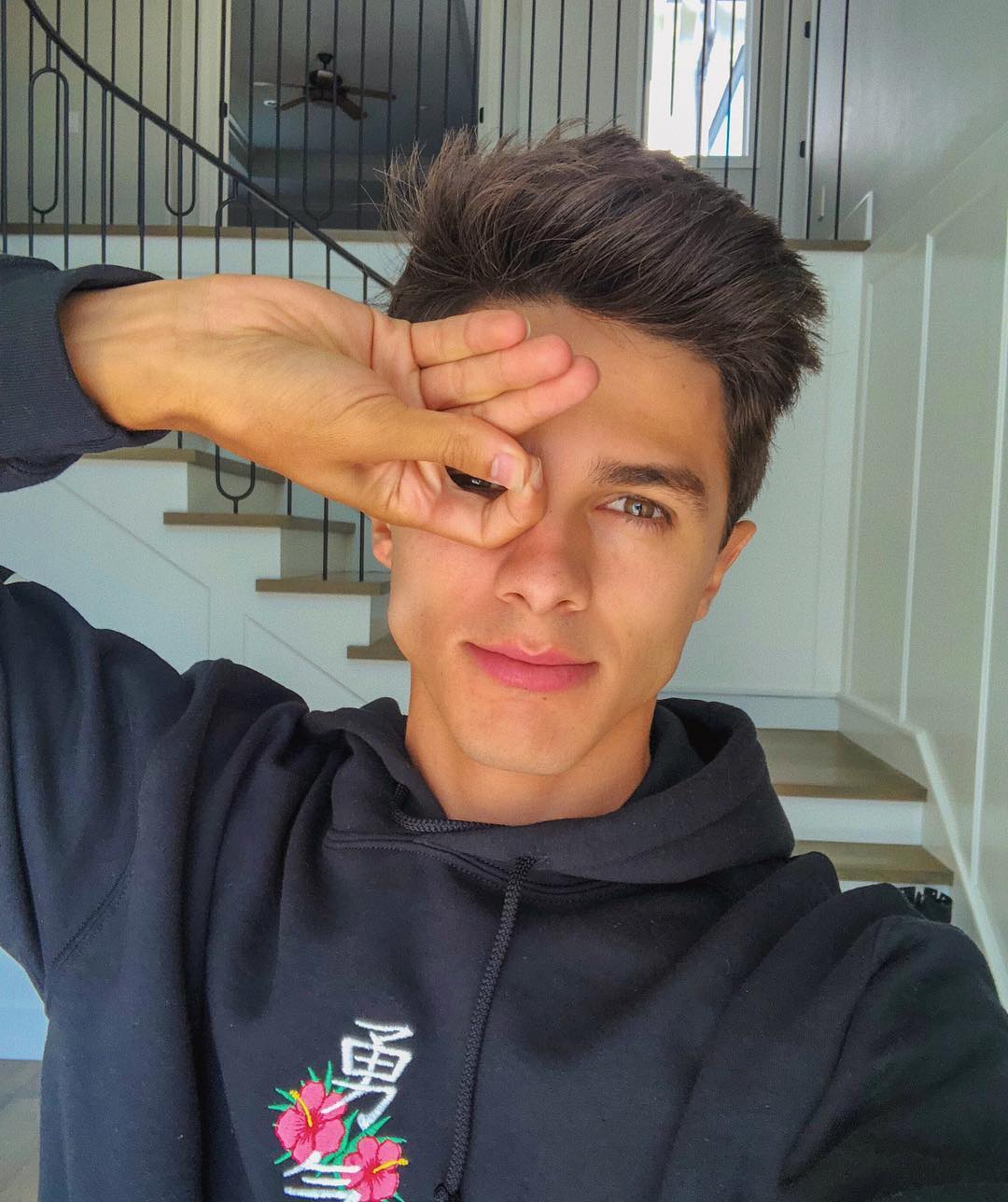 Professional Life and Rise to Fame
Brent Rivera developed a keen interest to entertain others at an early age of 11. In 2009, he embarked on his online journey by launching his first YouTube channel titled 'MrBrent98' –all with the aim of entertaining others.
When the Vine platform was introduced in 2013, he was not left behind. With his creative video skills, Rivera soon became a person of interest on the platform. Brent's success on this platform subsequently led to his success on other social media platforms, YouTube included.
After joining the Vine platform, it was not long before his account started overflowing with thousands of followers. As much as we would want to credit his success based on his creativity and entertaining uploads, his personal physique had a role too. It is no secret that fans love this blue-eyed Los Angeles teen.
Brent's handsome face, combined with his seductive physique with chiseled abs makes him the typical 'all-time crush' of any girl.
Among his most popular works on the now-defunct Vine platform was the 'Modern Family' infused vine –which received more than 200k Revines, 220k likes, and more than 10k comments. By the end of 2016, Brent Rivera had amassed himself around 8 million total fans on the platform.
With time, his online popularity has grown exponentially across various social media platforms. To interact with his online fans, Brent has to maintain a close relationship with them. He is not only interactive with his fans but also treats them like family.
Unlike most popular internet sensations, you will hardly find Brent's Instagram and Twitter profiles stuffed with flashy posts showcasing luxurious lifestyle. His posts are always simple and often features his family members and friends.
As of his acting career, Brent Rivera does not have much to showcase as he just started acting recently. Some films he has featured in are such as ALEXANDER IRL movie (2017) as 'Alex' and Light as a Feather series (2018) under the role of 'Isaac Salcedo'.
Brent Rivera's Bio, Early Life, and Family
Brent was born on 9th January 1998, in Huntington Beach, California, US. He holds the American nationality and has Caucasian-white ethnic background.
Brent hardly reveals much information about his personal life, and his parents' details still remain largely unknown. Nonetheless, he does share pictures and bits of information revealing his siblings.
He has three siblings: two brothers namely Blake and Brice, and a sister named Lexi. Although he features his siblings from time to time, it is evident that her sister is the most favorite as she appears in most of his posts.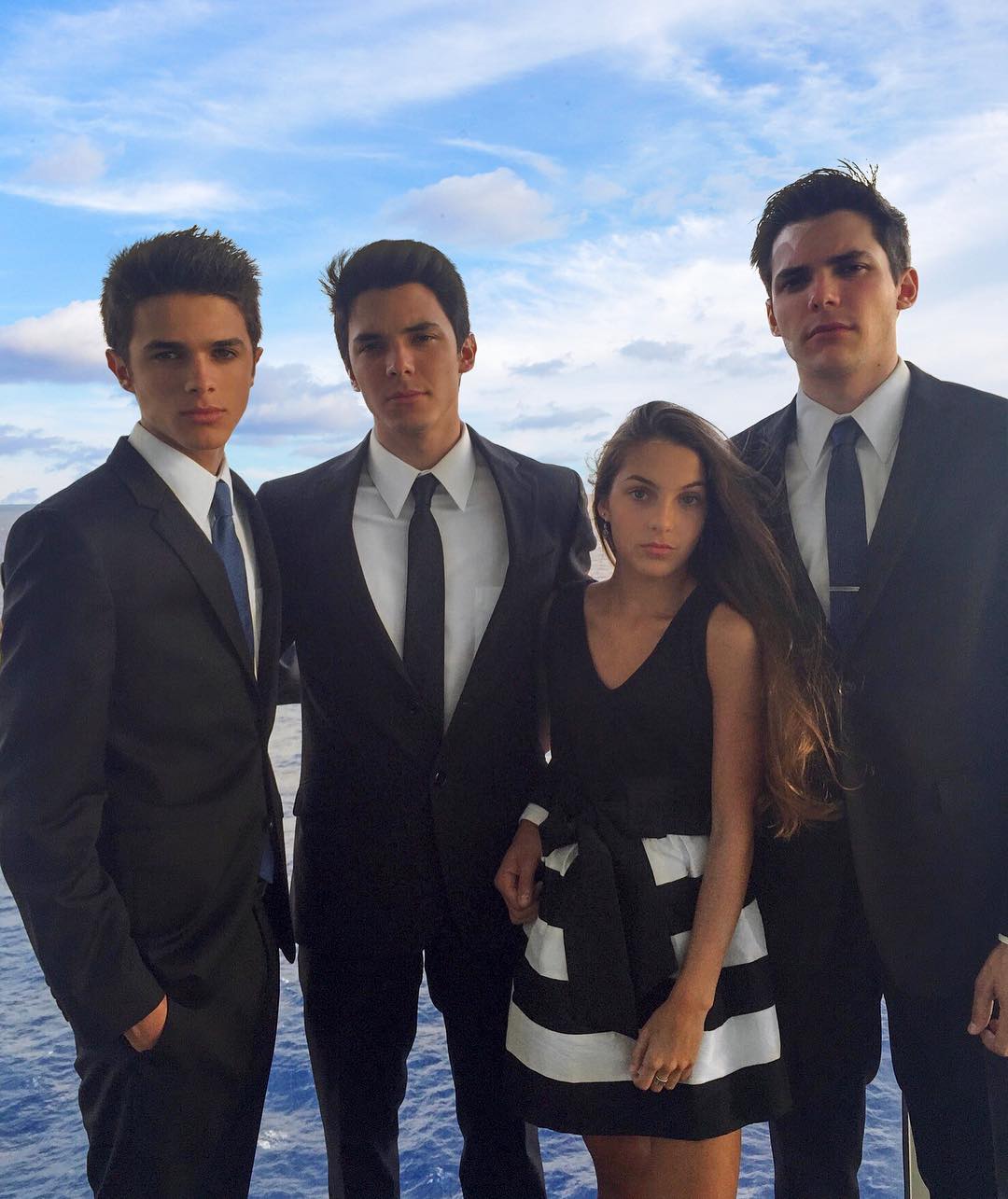 There's not much information about his education details either. However, some sources have revealed that Brent attended the Huntington Beach High School in California –and had History as his most favorite subject.
Dating life –is Brent Rivera Gay?
With his rather handsome and masculine features, it is no surprise that a majority of his fans, specifically girls, are always curious about his love life. Unlike other Internet personalities such as Jeffree Star and Nathan Schwandt who have revealed to be gay, Brent has a straight sexual orientation.
Since 2014, Brent has been sharing random posts with the relationship theme, and all of them had the same deduction: he was single!!!
Sometime in 2018, he was linked to a model named Morgan Justus, but they reportedly parted ways before they would cement their relationship.
As of 2019, Rivera has been linked to Eva Gutowski –also a YouTube star with more than 10 million total subscribers. Although neither of them has officially confirmed to be in a relationship, Brent Rivera's Instagram posts might state otherwise.
Their friendship dates back to as early as 2016 and the two have reportedly been close ever since. To date, Rivera is still seen uploading photos of himself hanging out with Eva, alongside a couple of other friends.
We sure do hope that he will break the suspense soon –because one thing is for sure, Brent has a soft spot for Eva Gutowski!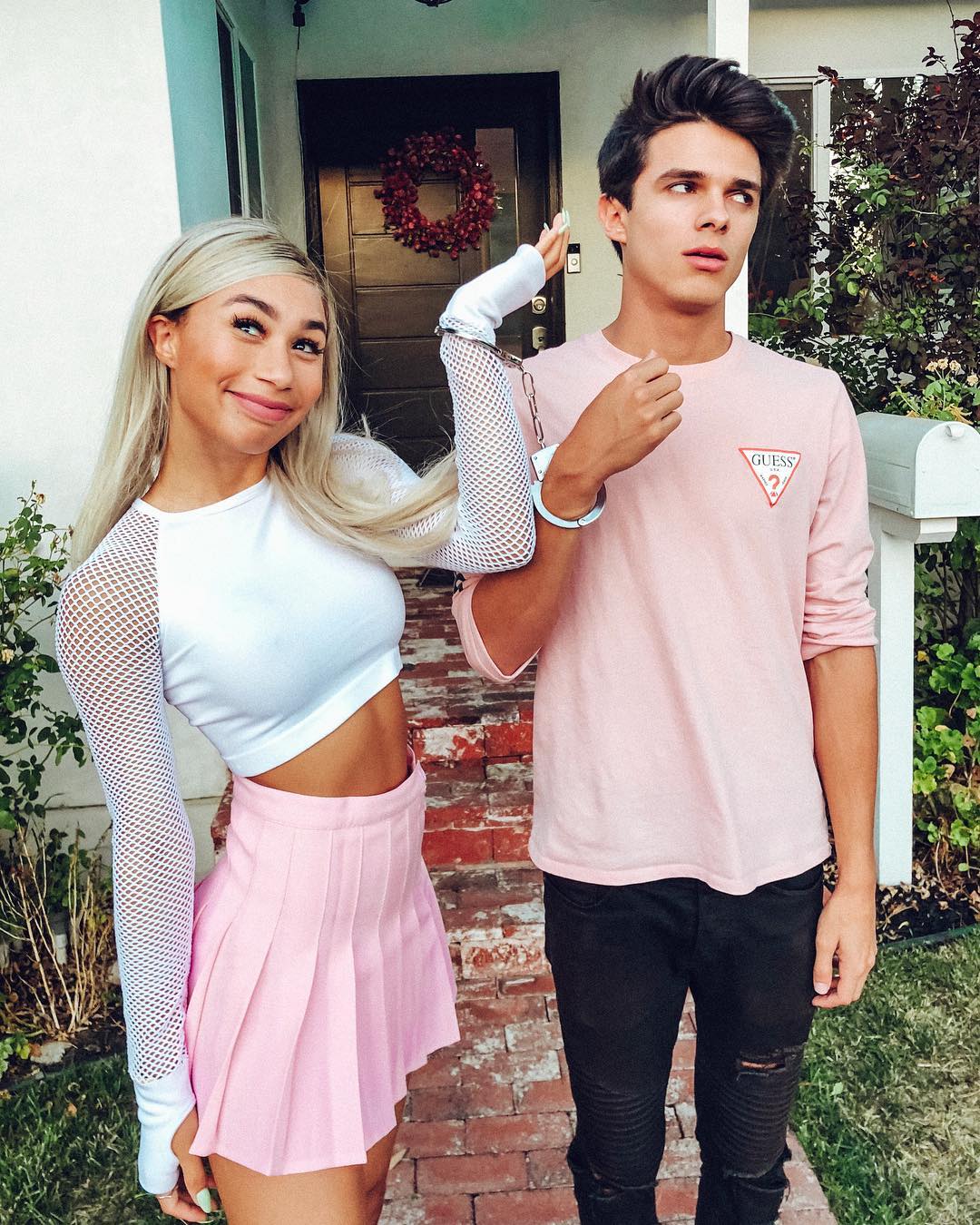 Interesting trivia facts about Brent Rivera
Brent has Selena Gomez as his biggest celebrity crush.
He loves pets and has a pet dog named Becker.
Brent does not know how to whistle.
He is also a talented musician and is best known for his 2014 debut song Doubt your Doubts.
Brent was voted as 'Best Dressed' at the 2015 MTV Music Awards.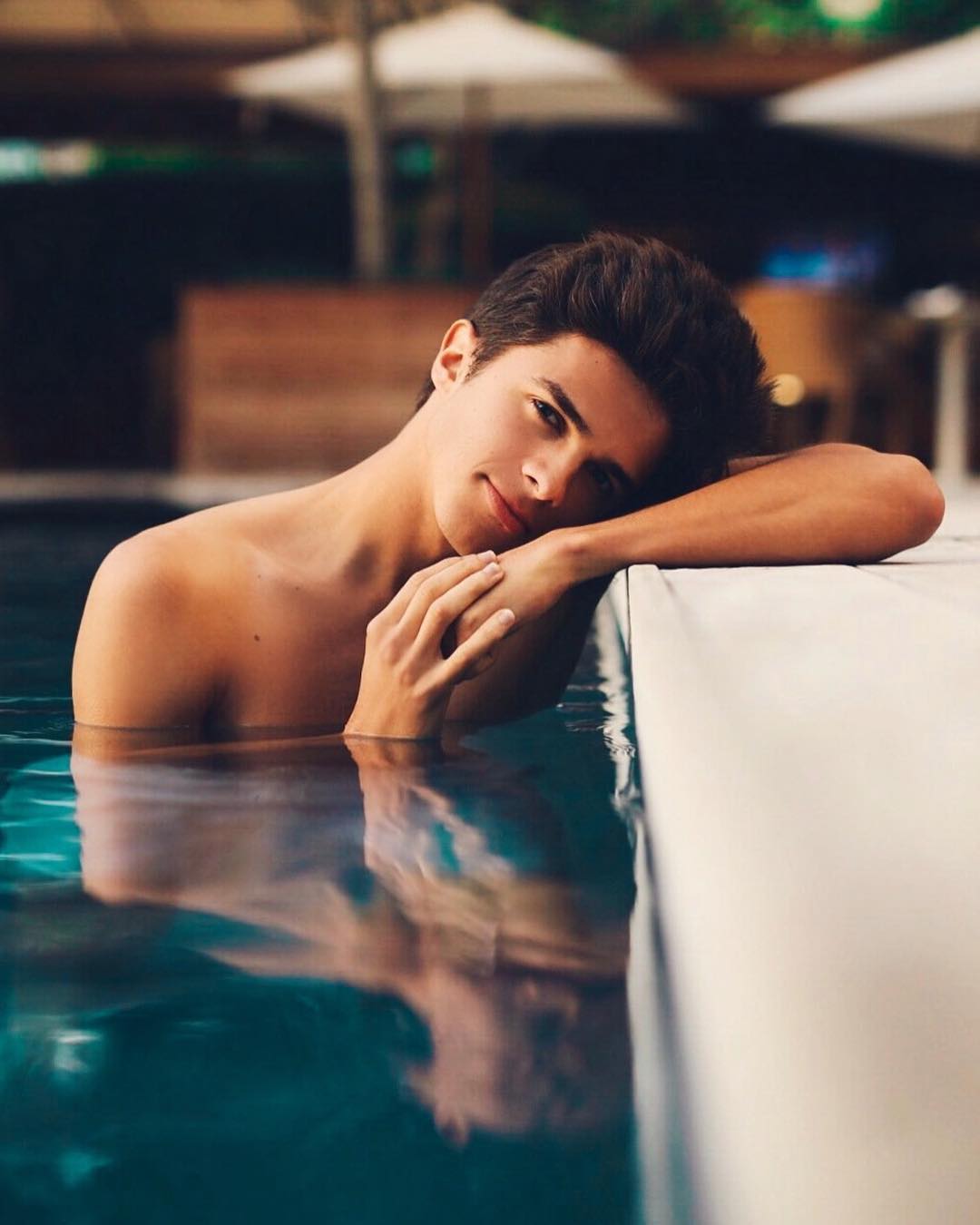 Brent Rivera's Net Worth
Rivera's online success has been attributed to his creative persona, interacting with his online fans, and most importantly, his personal physique. He might as well be among the lucky few males who were able to grow their online presence exponentially –all because of their attractive physical appearance.
He no doubts earns handsomely from his fast-growing YouTube channel which has drawn millions of subscribers. Also, his massive audience on the Instagram and Twitter platforms means that he qualifies as a social media influencer. With that title, Brent can now pocket fat cheques from brands endorsements and sponsored content.
As of 2019, Brent Rivera has been estimated to have a hefty net worth of more than $4 million.
Also Read: Lea Elui Ginet – Bio, Facts, Boyfriend, Net Worth