Statistics
Age:

19 years old

Date of Birth:

June 7, 2001

Birth Place:

California

Horoscope:

Gemini

Full Name:

Alexa Brooke Rivera

Occupation:

YouTuber, Social media Personality, gymnast

Height:

5 ft 1 in

Nationality:

American

Ethnicity:

Multiracial (White and Hispanic)

Marital Status:

In a relationship (Ben Azelart)
About Lexi Rivera
Thanks to Brent Rivera's YouTube channel, we have watched her little sister, Lexi, grow into a successful vlogger and YouTuber. Alexa now runs her own channel, but she still collaborates with Brent in some videos.
Alexa's channel has 2.87 million followers, and she posts videos on the channel every Saturday. She has quite an impressive following, considering that she started posting on her channel just over a year ago. This piece will focus on Alexa's YouTube career, her talents, and the speculation surrounding her love life.
She claims that she doesn't have a favorite brother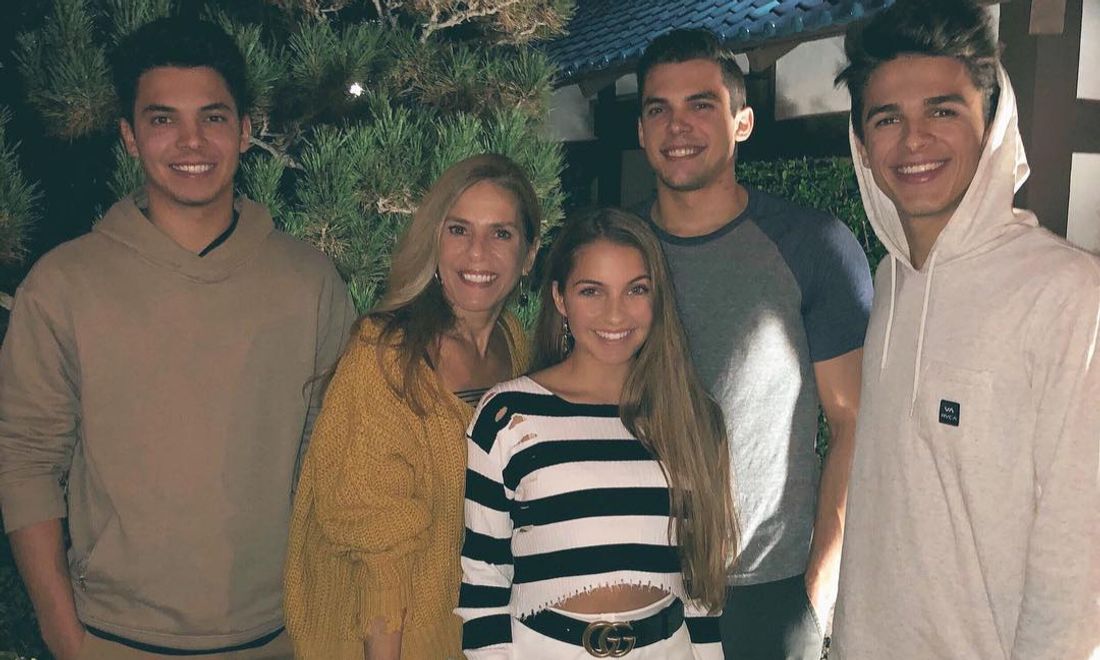 Lexi Rivera was born on 7th June 2001 in Huntington Beach, California. She was raised alongside three elder brothers. Blake Rivera, her eldest brother, is a skilled hockey player, and he played in the national championships with Jr. Ducks Hockey Team. Brice is her second eldest brother, followed by Brent Rivera. The family is pretty tight, from what we can tell from Lexi's social media posts.
Lexi spends most of her time with Brent, but she says that she doesn't have a favorite brother. She loves them all equally. She stated in a video titled Wait, Who's My Favorite Brother?;
"I don't have a favorite, I love all of them equally… I post pictures of my brothers and everyone is like, 'Oh my Gosh! You are so lucky. You get along so well.' I really am lucky. I'm really lucky. They all love me very much and I love them all very much."
Despite being very close to her brothers, Lexi claims that her mom is her biggest inspiration. She told A-list Nation that she looks up to her mom;
"She is the most selfless person ever, and she has taught me the importance of a positive attitude and hard work. Most importantly, she has always stressed how important it is to treat others with respect and embrace their differences."
She started her YouTube journey in August 2010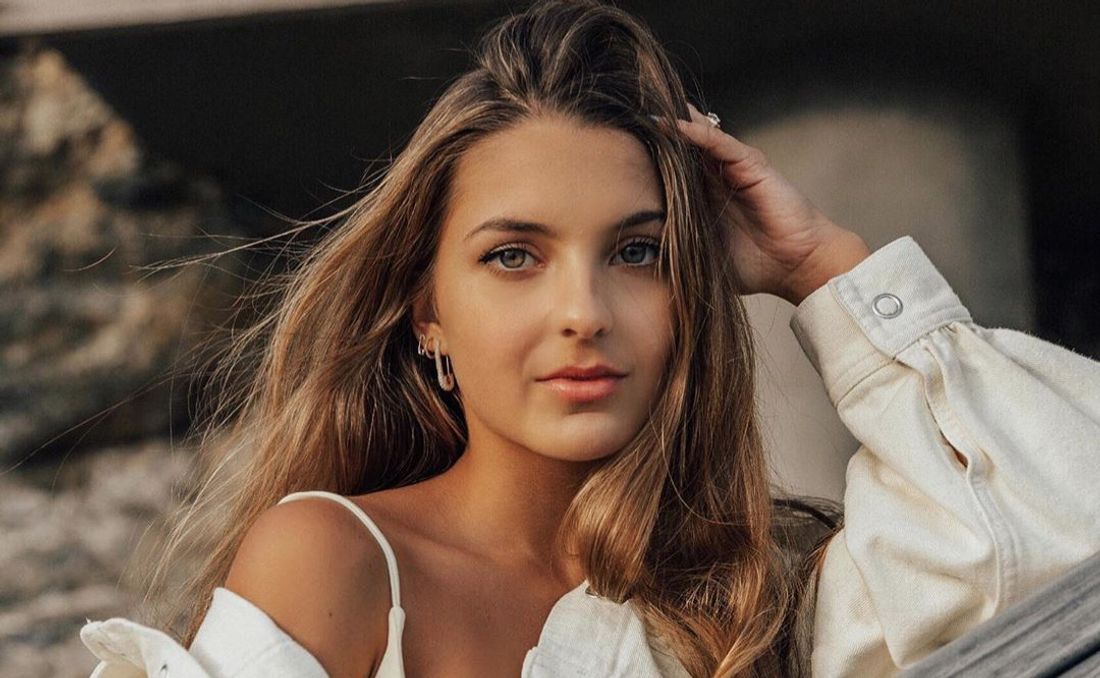 In August 2010, Brent created a YouTube channel for Lexi titled Lexiloulouu. Brent created the channel to showcase Lexi's talent as a gymnast. However, as Brent's popularity on YouTube grew, he started to focus less on Lexi's channel, and more on his channel.
Eventually, the account became inactive in 2012. However, this wasn't the end of Lexi's career on YouTube. She appeared a lot on Brent's YouTube channel, and she soon began to gain a social media following. Lexi also appeared on Brice Rivera's YouTube channel.
Lexi's popularity grew on Instagram, and after a while, she decided to re-ignite her YouTube career. She posted her first YouTube video on 1st July 2018 in which she answered questions posted by her fans on Instagram. Rivera's YouTube channel consists of fashion and beauty videos with a comedic twist. Lexi also posts challenge and prank videos.
Rivera is now quite popular on YouTube, and she seems to make quite a huge sum from her social media exploits. Lexi stated that if she wasn't a YouTube star, she would've wanted to become a physician's assistant.
She is passionate about gymnastics and fitness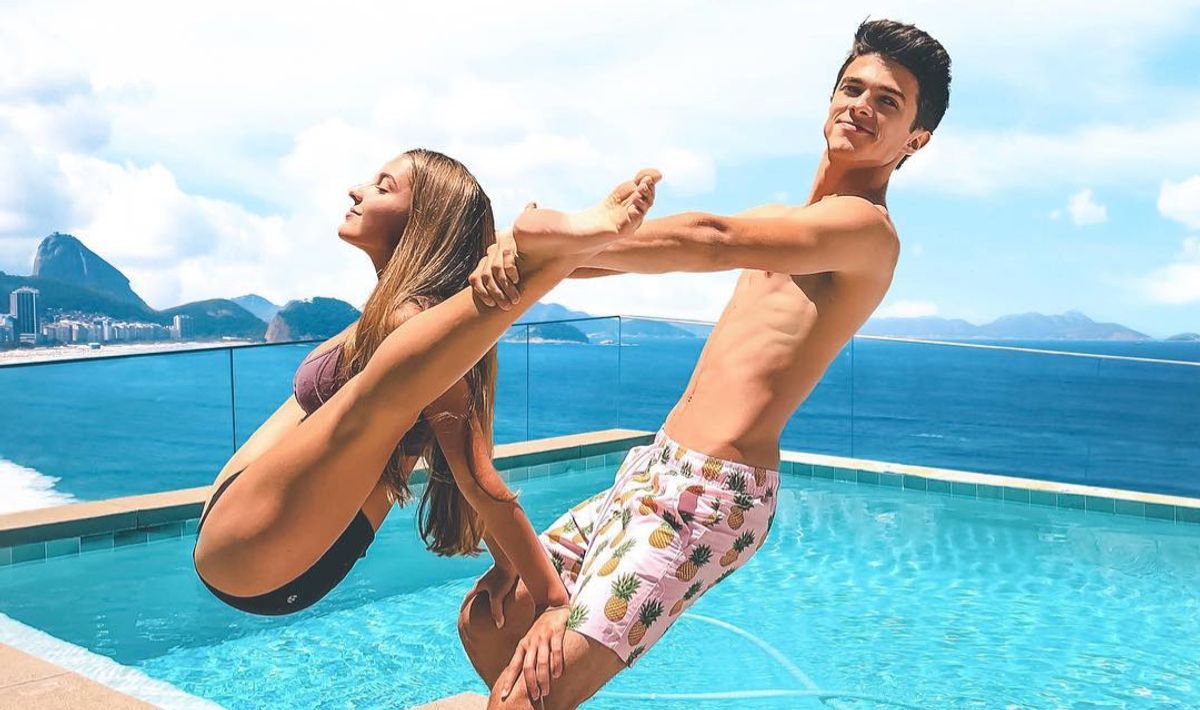 Lexi started gymnastics training as a child, and she quickly became a pro at it. She used to participate in school competitions, and she won the top prize during an inter-school competition. Her fans now get to see her gymnastics skills via social media. She recently posted an Instagram video of herself doing a gymnastic routine. She hit herself on the head at the end of the video, but it showed that she still retains her skills.
Lexi follows a strict work-out routine to stay fit. She also dances a lot, and you can peep some of her routines on her Tik Tok account. Lexi has 5.1 million followers on Tik Tok.
She is very close to Ben Azelart but she hasn't confirmed whether they are in a relationship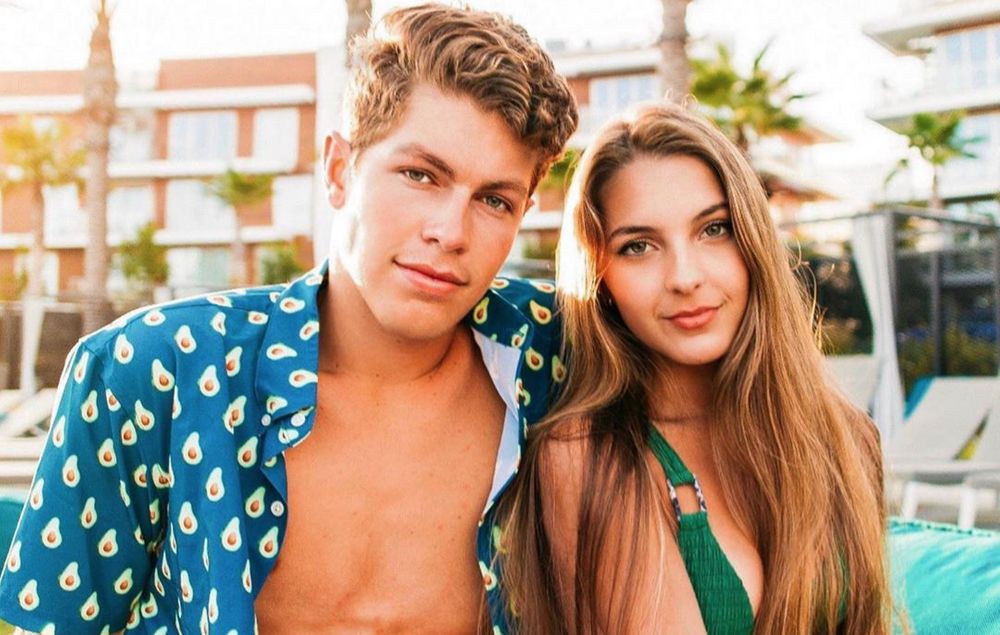 Ben Azelart is a skilled skateboarder who primarily grew up in Hawaii. He started his YouTube channel 3 years ago, and it mainly consisted of his skills as a skateboarder and some of his crazy adventures in Hawaii. Now, however, the channel is mostly about pranks and challenges.
Lexi and Ben feature a lot on each other's channels, and they seem pretty close. Ben and Lexi are yet to confirm their relationship, but some of their fans think that it's a matter of time before they reveal all. Some of the videos that Lexi and Ben do are rather intimate, and they frequently refer to each other as 'boyfriend' and 'crush'.
Lexi had also been linked to vine star Hayes Grier. Hayes is a friend of Brent, and he features in some of his videos. However, Lexi denied that the two were in a relationship, and stated that they are just friends.
She made her acting debut in the series Brobot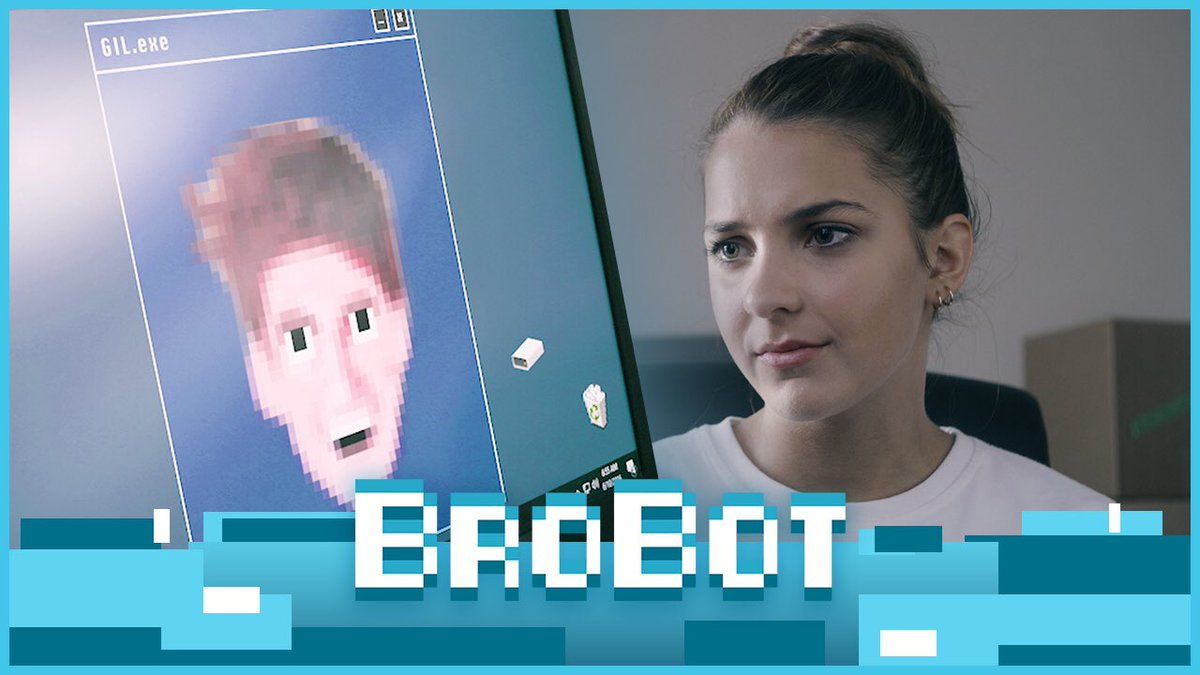 Lexi made her acting debut when she starred alongside her brother in a YouTube series titled Brobot. Lexi played the role of Max, and Brent played the role of Gil. The show's synopsis on IMDb reads;
"Max navigates a new town and a new crush with the help of some top-secret artificial intelligence."
The series aired on Brat TV on YouTube.