Statistics
Age:

18 years old

Date of Birth:

June 7, 2001

Birth Place:

California

Horoscope:

Gemini

Full Name:

Alexa Brooke Rivera

Occupation:

YouTuber, Social media Personality, gymnast

Height:

5 ft 1 in

Nationality:

American

Ethnicity:

Multiracial (White and Hispanic)

Marital Status:

In a relationship (Ben Azelart)
About Lexi Rivera
Lexi Brooke Rivera is an American Instagram star, YouTube Star, and Gymnast. To a majority of her fans, she is best known for her collaboration with her Internet celebrity brother, Brent Rivera.
Since the launch of her brother's career as a Vine star in 2013, she would frequently feature in his videos and Vlogs. The creativity and comedy infused in the videos soon attracted a lot of attention. And as Brent's popularity grew with time, so did Lexi's.
Initially, every time she posted on the various social media platforms, her fans would see a reflection of his brother's success. However, with time, Lexi has blossomed into a young beautiful lady –something that has further helped in propelling her online popularity.
Lexi flaunts of a large fan base on several social media platforms. Her Instagram account which goes by the handle @lexibrookerivera has garnered millions of followers.
She also runs her personal YouTube channel, Alexa Rivera where she shares with her fans Q&A session videos, challenges, and personal Vlogs among others.
Read on to know more interesting facts relating to Lexi Rivera, including her personal, family, and dating life.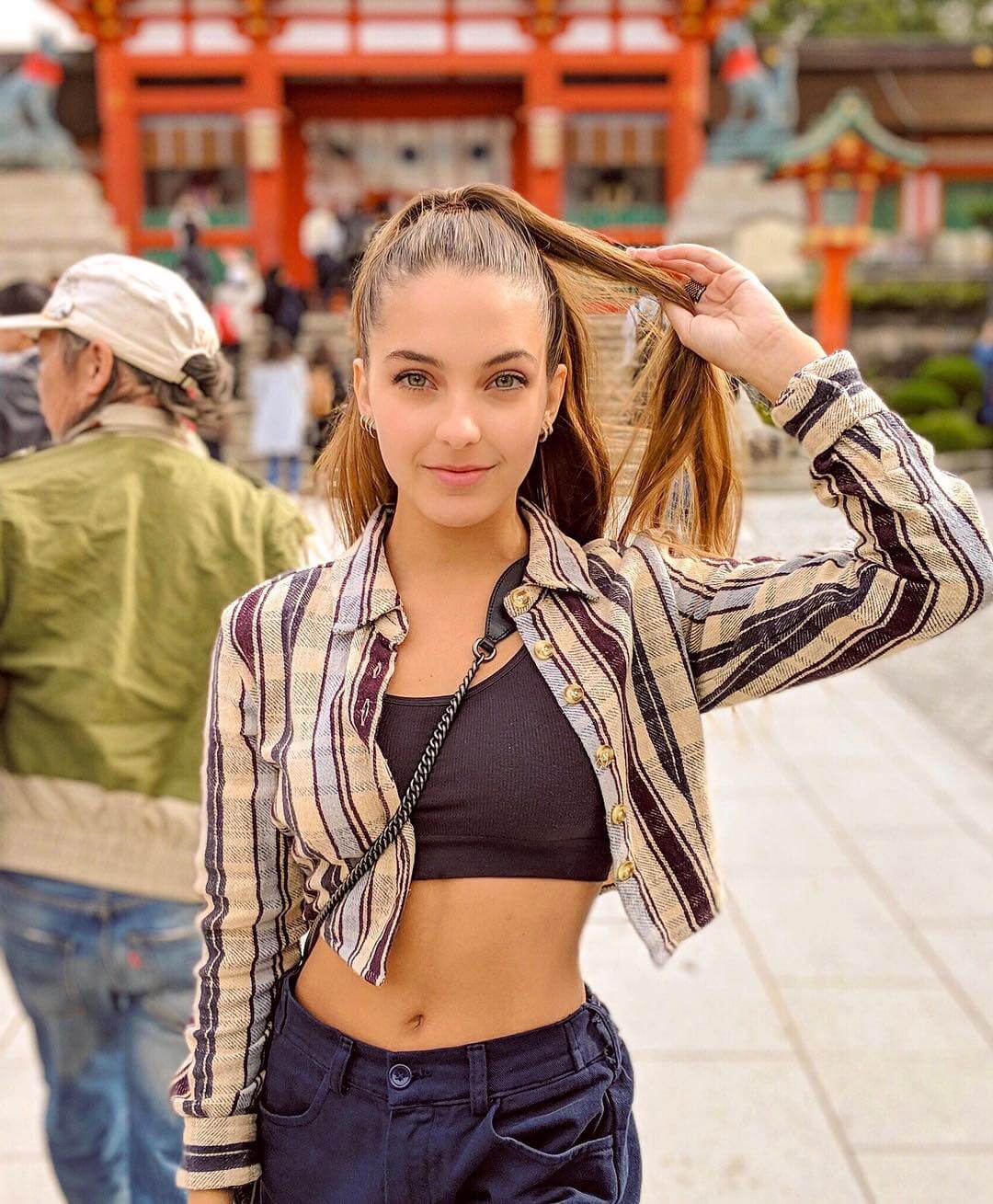 Lexi Rivera's Bio, Early Life, and Family Life
Lexi was born on 7th June 2001 in Huntington Beach, California, United States. In addition to holding the American Nationality.
Even with her fast-rising popularity, Lexi has not revealed much about her family and early life –and most details remain largely inaccessible. For instance, when it comes to her parent's details, the only available information is her mother's name, Laura Rivera.
Information about her father's details, whereabouts, and parents' occupations are still unavailable.
Even so, it is clear that Lexi has been raised alongside three siblings and is also the youngest of them all. All her siblings are brothers namely Brice Rivera, Blake Rivera, and Brent Rivera. Being the only and youngest sister, Lexi's brothers are very protective of her. All the four of them also share a very close bond together, as is often displayed in their social media posts.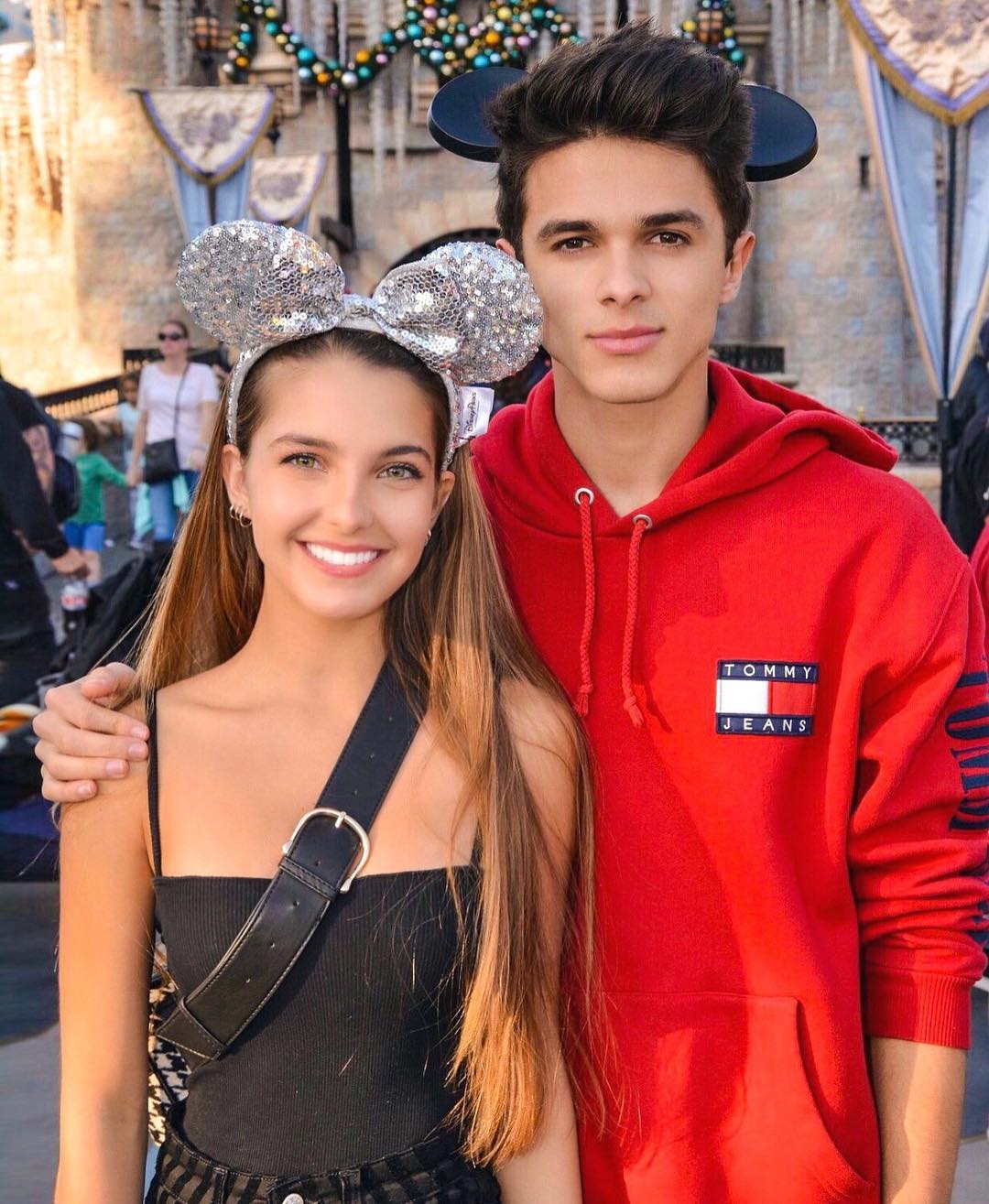 To overview her education, Lexi has not shared much about the institutions she's been through. However, she recently uploaded a YouTube video 'A DAY IN MY LIFE AT SCHOOL' where she gives her viewers a practical tour of her activities on a typical school day –right from when she wakes up in the morning, to her last class of the day.
In the same video, it is clear that she is a senior at a public high school and can be described as 'the popular girl in school…'
Lexi Rivera's rise to stardom
Although Lexi has been active on various social media platforms since an early age, her popularity has largely been attributed to her brother, Brent Rivera's online success. His brother launched his main YouTube channel way back in 2009, but it was years later before he was fully active.
After the introduction of the Vine platform, Brent's popularity increased rapidly. He soon became very active on other social media platforms –especially on Instagram and YouTube platforms. As most of his posts feature his siblings, it was not long before his fans took notice of Lexi Rivera.
Over the years, Lexi's online popularity has been gradually growing, particularly on Instagram and YouTube platforms. Most of the posts she uploads showcase her spending quality time with her siblings, -confirming the close bond the siblings share.
Among the most popular videos on her channel include 'who knows better?!(ME vs EVA), 'Handcuffed to Ben for 24 HOURS!!', and 'Who knows me better?! (Brent vs Ben).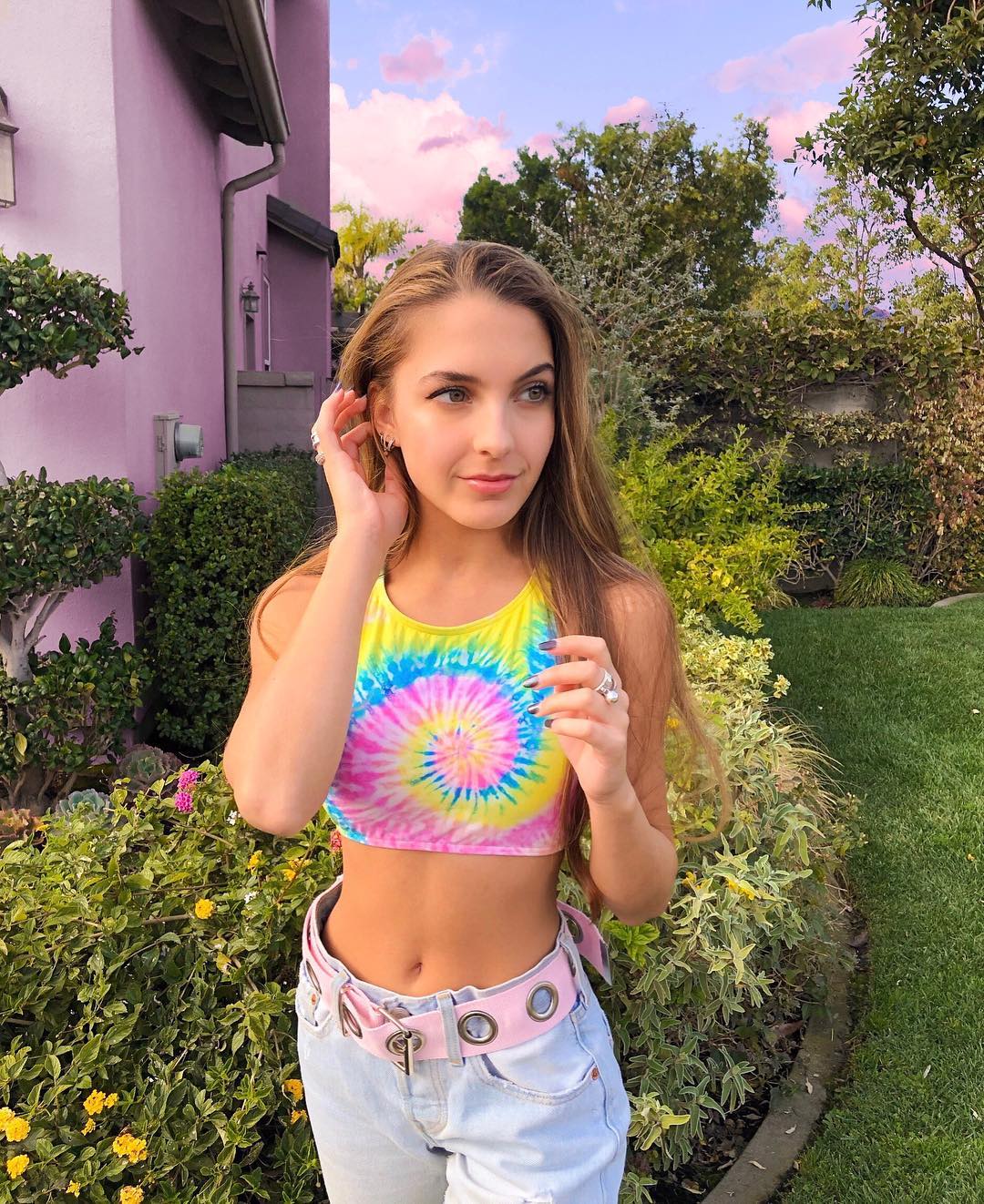 Lexi Rivera's Personal Life
Despite her young age, Lexi is very conscious of her physical fitness. She is a trained gymnast and has been performing since an early age. As of her daily workout routines, she begins with cardio exercises –which includes running on a treadmill.
She then works out on her abs and goes on to do exercises such as reverse leg-lifts, dynamic leg stretches, and a meditation afterward.
Dating Life
The past few years have slowly seen the transition from just being viewed as Brent's younger sister, to a young pretty lady with loads of male admirers. Even at her young age, her fans are ever curious about her dating life.
Since 2018, Lexi Rivera has been linked to a professional skateboarder Ben Azelart. However, when asked whether she was dating Ben, Lexi said no and said that they were just good friends.
She is always featuring Ben in most of her YouTube videos, which has always left her fans with the assumption that they are dating. Their frequent posts on their Instagram profiles might also share the same story.
With the relationship the two share, it might not be long before Lexi comes up with different news. Only time can tell.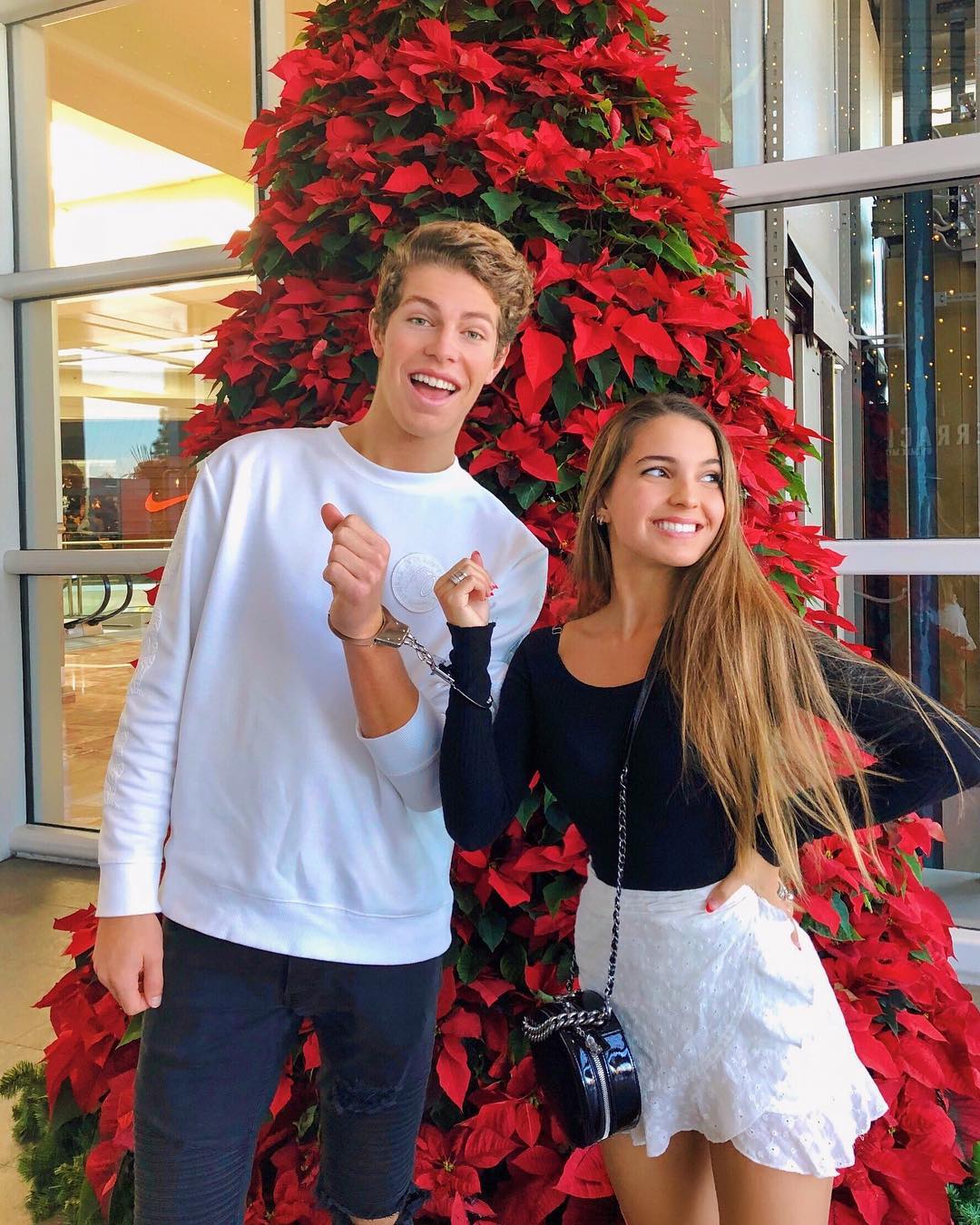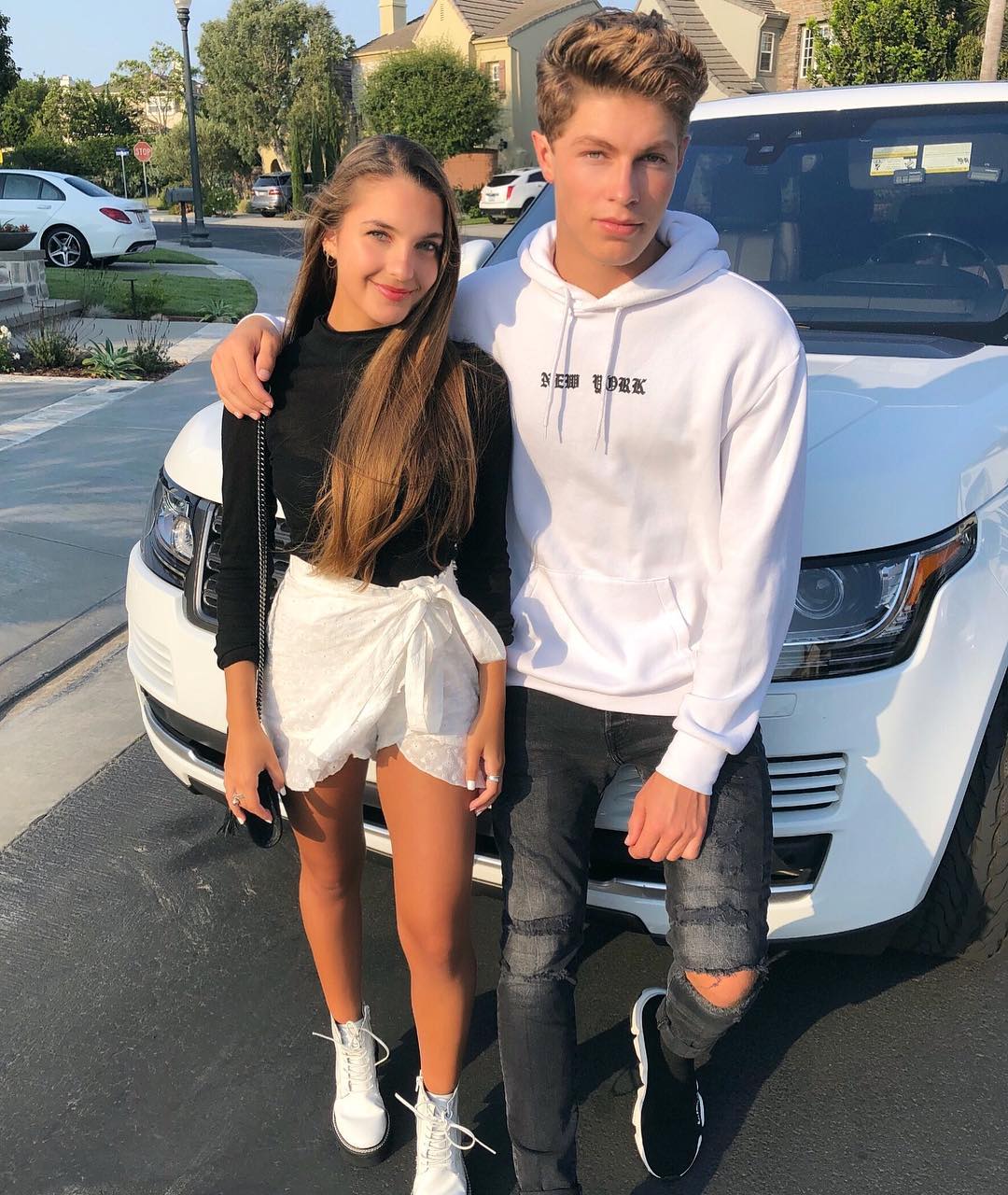 Interesting Trivia about Lexi worth knowing
Lexi attended the 2017 premiere of the romantic drama film, Everything, Everything.
She used to take part in gymnastics while in school and even emerged #1 position during an inter-school competition.
Lexi has played a role as Max in the 2018 series, Brorobot.
Lexi Rivera's Net Worth
Even at her young age, Lexi has established herself an online profession that is bound to expand in the future. She already earns from her activities on her YouTube channel, and with her massive follower base on Instagram, it will not be long before she also starts earning as a social media influencer.
As of 2019, Lexi Rivera has been estimated to have a hefty net worth averaging around $0.3 million.
Also Read: Nathalie Paris – Bio, Is She Dating Anyone?, Net Worth & Personal life