Lance Armstrong wasn't simply loved by the world – he was idolized. After beating the odds to recover from testicular cancer, Armstrong won the Tour De France… seven times in a row. Armstrong had shown promise in his early career to suggest that he would be a world-class athlete, but few expected him to dominate cycling as he did in the early 21st century.
Armstrong faced accusations of doping during his career, but he aggressively denied using performance-enhancing substances. Lance eventually admitted to doping after an investigation by the United States Anti-Doping Agency concluded he'd used drugs during his illustrious career.
And just like that, Lance became one of the most hated sports professionals in the world.
Armstrong runs a podcast on the platform WEDU and continues cycling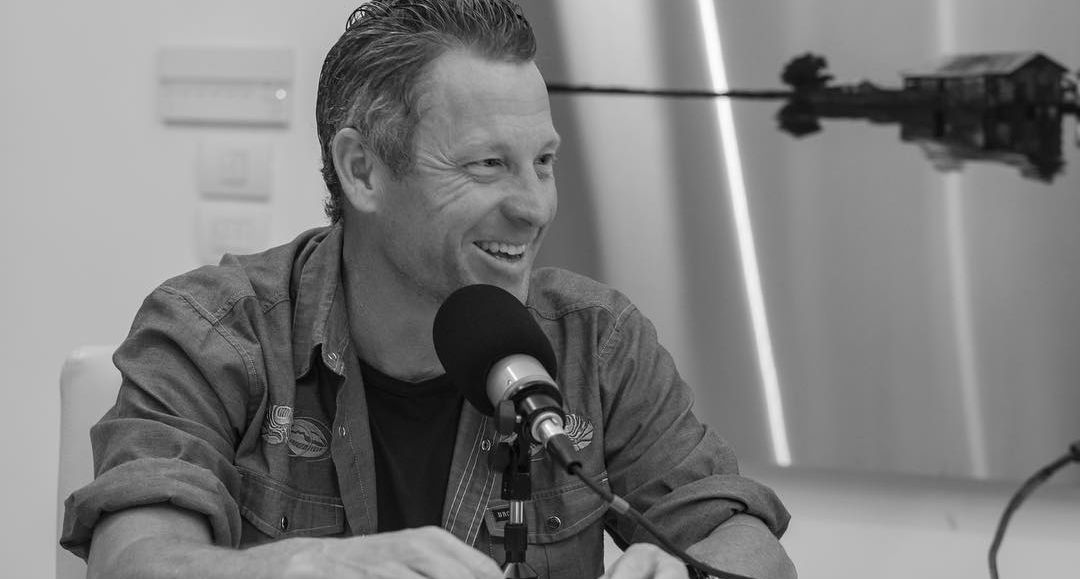 Following the conclusion of the USADA investigation and Lance's refusal to fight the agency's report, Lance received a lifetime ban from all sports that follow the World Anti-Doping code.
Lance doesn't cycle competitively, but he still enjoys the sport. He often cycles with friends, family, and for charity. In mid-August 2022, he shared a photo of himself and Marcelo Claure, the former CEO of Softbank Group International, cycling in Ibiza.
"Great day out on the bike here in Ibiza with the legend @marceloclaure!!" Lance captioned the post. "Love you brother!"
Lance also discusses cycling on his podcast on the WEDU platform. Videos of the conversations appear on WEDU's YouTube page, which currently has 100,000 subscribers.
Armstrong relies on his infamy to draw listeners and viewers to his content. Lance said in the documentary Lance that he believes he is still relevant. "This is gonna sound terrible. But I am relevant. I am," the former racer said.
Lance occasionally rides for charity, but not as part of the Livestrong foundation. The Lance Armstrong Foundation became the Livestrong Foundation after the USADA presented its damning findings against Lance. Lance resigned as chairman in October 2012 and from the board a month later.
"Lance Armstrong resigned from his position as Chairman of the Board of Directors in 2012 and is no longer associated with Livestrong," the foundation's website reads.
Lance also runs a coffee shop in Austin dubbed the Juan Pelota Cafe and a bike shop called Mellow Johnny's. In mid-2020, Armstrong hit the headlines after canceling a contract to supply bikes to the Austin Police department. Lance said the police's use of the bikes as weapons against Black Lives Matter protestors led to the termination.
The move sparked some outrage as Armstrong is a sworn-in deputy sheriff in Pitkin County, Colorado. He addressed the move in one of his podcasts:
"Some people are upset with this show, upset with the shop, and I get it. I am not going to let this go without having a mature and rational conversation. We have got to listen. We have to sit down and have this dialogue, and I am sick and fucking tired of everyone screaming."
Lance married Anna Hansen in August 2022 after their engagement in 2017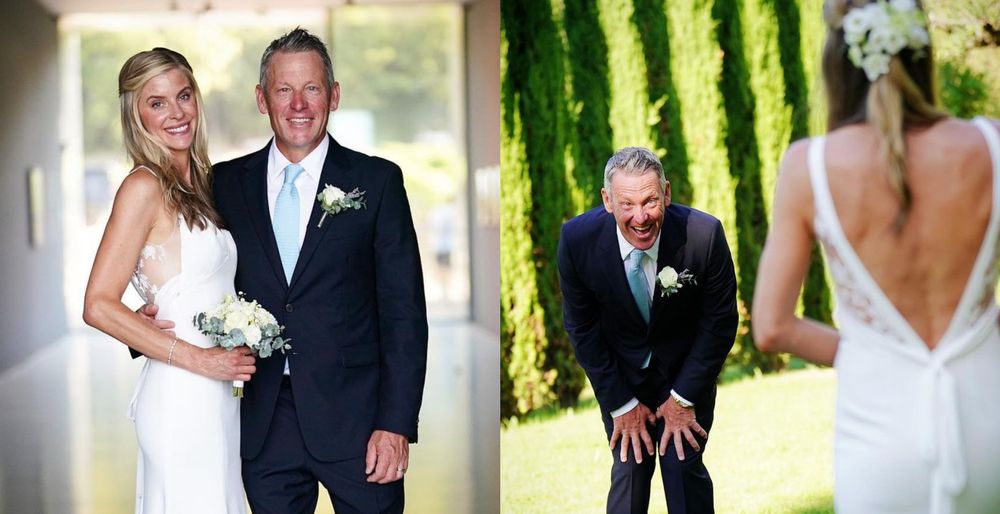 Lance Armstrong married his first wife, Kristin Richard, on 1st May 1998. The couple had three children, a son and two daughters, courtesy of sperm Armstrong banked before cancer treatment. Kristin and Lance divorced in 2003.
Armstrong started dating Sheryl Crow soon after; the couple got engaged in September 2005. However, Crow and Lance didn't get married: they announced their split in February 2006.
Lance and Anna Hansen met through his charity work and started dating in July 2008. In June 2009, the couple welcomed their son, Max, and in October 2010, the couple's daughter, Olivia, arrived.
Hansen and Armstrong announced their engagement in May 2017 and tied the knot in August 2022. Lance posted photos of the ceremony on his Instagram page alongside a caption that lavished praise on Anna. Armstrong wrote:
"Anna, you have been my absolute rock the past 14 years and let me be clear, I would not have survived them without you. I am so proud of the couple we have become – It took us doing the work, the really hard work, and I am so glad that we did. I love you immensely and will always be here for you and our family."
The couple exchanged vows in front of close friends and family at Frances Chateau La Coste. "Best. Day. Ever," Lance wrote. "Married the love of my life. So special having our kids there as well. It was an evening full of laughter and plenty of joyful tears."
Armstrong has occasionally cited his family as the motivation for his decisions. In August 2012, Lance said he wouldn't fight the doping allegations because the saga had taken a toll on his family.
In 2018, Lance said his $100,000 investment in Uber had 'saved' his family. Armstrong didn't know how Chris Sacca, a venture capitalist, invested his money, but he was surely glad that Sacca bought a stake in Uber. Lance told CNBC:
"I didn't even know that he did Uber. I thought he was buying up a bunch of Twitter shares from employees or former employees, and the biggest investment in [the] Lowercase fund one was Uber."
After the doping scandal, Lance lost lucrative endorsement and had to pay millions in settlements. Without the Uber investment, Armstrong and his family would have been in deep financial trouble. "It saved our family," Lance said.
Lance was accused of running 'the most sophisticated, professionalized and successful doping program' in cycling history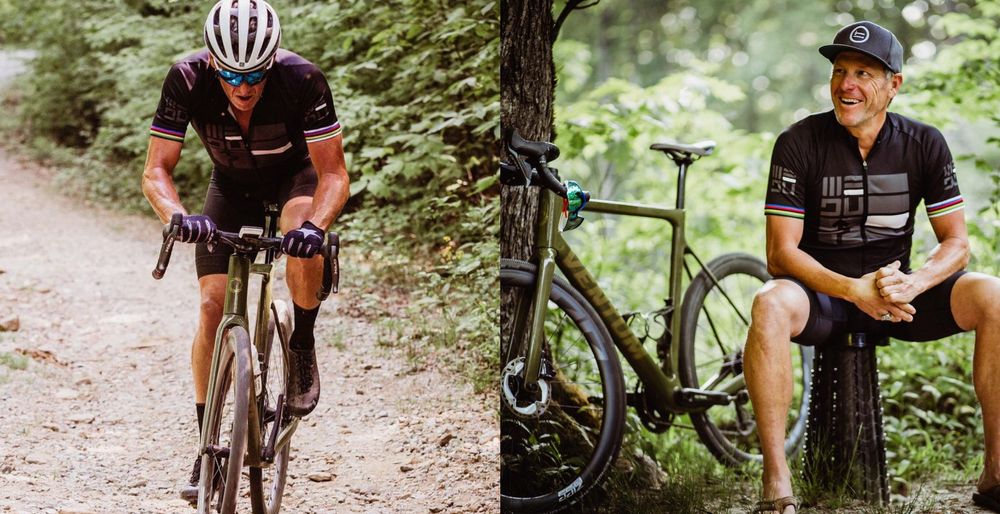 Lance Armstrong figured out a way to con the system and made the most out of his deception. Armstrong skillfully avoided detection and pressured his teammates into using prohibited substances. A report by NBC News stated:
"It was not enough that his teammates give maximum effort on the bike, he also required that they adhere to the doping program outlined for them or be replaced."
At the time, doping in cycling was pretty common, but Lance stood out because of his cunning and the scale of his doping operation. USADA CEO Travis Tygart claimed Lance's scheme was the 'most systematic doping scheme in sports.'
Lance often stated he was a saint among devils – that he emerged victorious despite his competitors' cheating. The International Cycling Union caught Lance, but the positive doping test didn't make it to the headlines: Lance bribed the president of the UCI.
Armstrong also tried to bribe the USADA in 2004 by expressing his willingness to 'donate' $250,000 to the agency. Lance denied the claim during his interview with Oprah Winfrey, but Tygart insisted Lance tried to bribe the agency.
Lance maintained his facade by suing journalists who suggested he cheated. He obtained a settlement from the Sunday Times after the outlet cast doubt on the legality of Armstrong's victories.
Armstrong ostracized team members who disagreed with his methods, including Betsy Andreu, who testified that she saw Lance doping. Armstrong told Oprah that he'd spoken to Betsy, but they weren't on good terms. It's easy to see why Betsy refused to accept Lance's 'apology':
"It was a personal conversation. They (the Andreus) have been hurt too badly and a 40-minute conversation isn't enough. I said 'listen, I called you crazy. I called you a bitch. I called you all these things, but I never called you fat.'"
"I was willing to give him a chance and that's how he responds?" an incredulous Betsy said. "He could have come clean, he owed it to me, he owed it to the sport that he destroyed."
"Lance can redeem himself but only if he comes clean to the USADA and WADA because there is no way he conducted the biggest fraud in sports history on his own."
Lance insists his seven Tour De France wins were legitimate
Lance Armstrong kind of admitted to doping during his famous interview with Oprah but insisted that he did it to level the playing field. Armstrong suggested that he used illegal performance-enhancing tactics because his competitors also did it.
Armstrong said the doping didn't feel wrong, he didn't feel bad for doing it and didn't consider it cheating. Tygart saw it differently, saying:
"[The conspiracy] was professionally designed to groom and pressure athletes to use dangerous drugs, to evade detection, to ensure its secrecy and ultimately gain an unfair competitive advantage through superior doping practices."
In the documentary Lance, Armstrong expressed dislike for Floyd Landis, the former racer whose doping confession sparked the investigation into Lance and other riders.
Armstrong stated that he and other riders found guilty of doping were treated unfairly. Lance said he felt for Jan Ullrich and Marcan Pantani because they were vilified in their countries. Armstrong wondered why people like George Hincapie were treated differently despite committing similar crimes. He said:
"The country of America idolizes, worships, glorifies [his friend] George Hincapie. Invites him to races, gives him jobs, buys his shit and they disgrace and destroy me. That's why I went [to Germany] because that's fucking bullshit."
Despite everything, Lance insists his seven Tour De France wins were legitimate. As part of his announcement that he wouldn't fight the USADA's doping accusations, Lance said:
"I know who won those seven Tours, my teammates know who won those seven Tours, and everyone I competed against knows who won those seven Tours. The toughest event in the world, where the strongest man wins. Nobody can ever change that."
---