hDamian Powers and Giannina Gibelli are reality television stars who gained fame for their appearance on Love Is Blind. Damian and Giannina got engaged before laying eyes on each other. It seemed to be the perfect love story until the couple got to the altar. They had a massive fallout which took fans by complete surprise.
Powers didn't feel like he could commit to Giannina at that moment in his life. Leaving a partner at the altar usually signifies the end of a relationship, but Giannina and Damian were the exception to the rule. The couple got back together before Love is Blind aired on Netflix.
This piece will look at Damian and Giannina's relationship. It is unclear whether they are still dating.
Damian and Giannina sparked breakup rumors after they stopped posting each other on social media
There is still no consensus on what was more surprising: That Damian left Giannina at the altar or that the couple got back together after the show. "We've definitely learned how to be more accepting with each other and understanding," Giannina told Insider. "We also laugh about things that we never thought in a million years we'd joke about."
Damian and Giannina are active Instagram users who are used to posting each other on their pages. However, over the past few weeks, the duo's couply posts have gone missing. Maybe they've chosen to take their relationship off social media, but the rampant rumor is that they have called it quits.
They haven't deleted each other's posts, but they don't seem intent on adding more photos. Damian's last post featuring Giannina was on 5th October 2020, while Giannina's last post featuring Damian was on 9th September. Powers captioned his post:
"Love is Blind! So incredibly lucky and blessed to have grown with you over these past two years! Thank you for doing life with me."
Damian was rumored to have moved on with Too Hot to Handle contestant Francesca Farago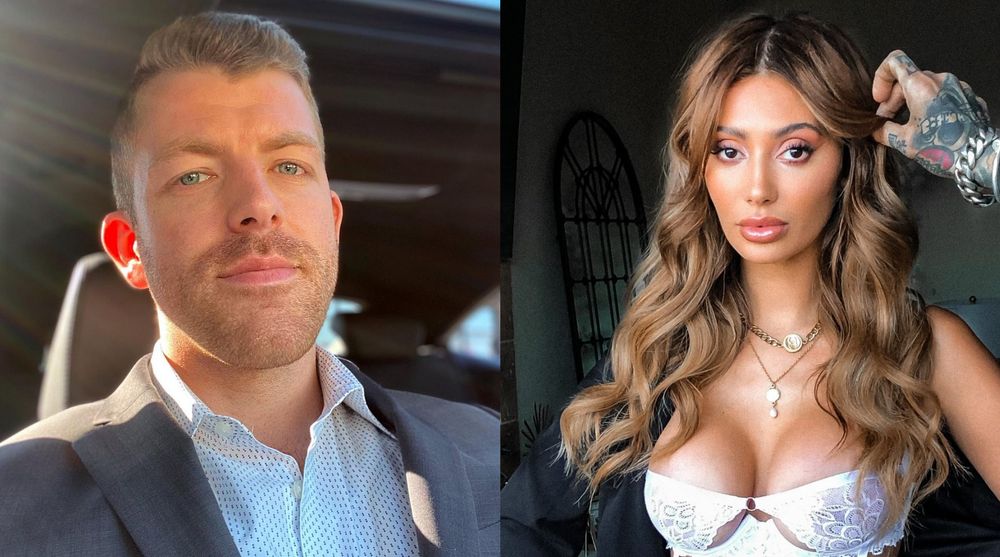 Damian fueled breakup rumors after he was spotted walking arm in arm with Too Hot to Handle contestant Francesca Farago. Francesca was engaged to fellow contestant Harry Jowsey, but the couple split up. Farago's fashion choice during her walkabout with Damian suggested that the couple had more than a friendly hangout.
Powers' rumored dalliance with Francesca doesn't spell doom on his relationship with Giannina. No one expected them to get back together after that altar rejection, but they did. You simply don't know what to expect when it comes to Giannis and Damian. We'll keep our eyes peeled for more updates.
---