Impractical Jokers returned in early April 2022 without comedian Joe Gatto. It was a rude awakening for fans who'd thought that Joe's departure was one of his impractical jokes. Joe formed part of the four-men comedy team for nine seasons before announcing his departure on New Year's Day 2022.
"Hey, Everyone," Joe wrote on Instagram. "Sorry in advance for the long and more-serious-than-usual note below, I just wanted to let you all know that I will no longer be involved with Impractical Jokers."
"As I work through the challenges I am facing, I hope to and am excited to create new ways to entertain you," he added.
Joe left the show for personal reasons, including a divorce from his ex-wife Bessy Gatto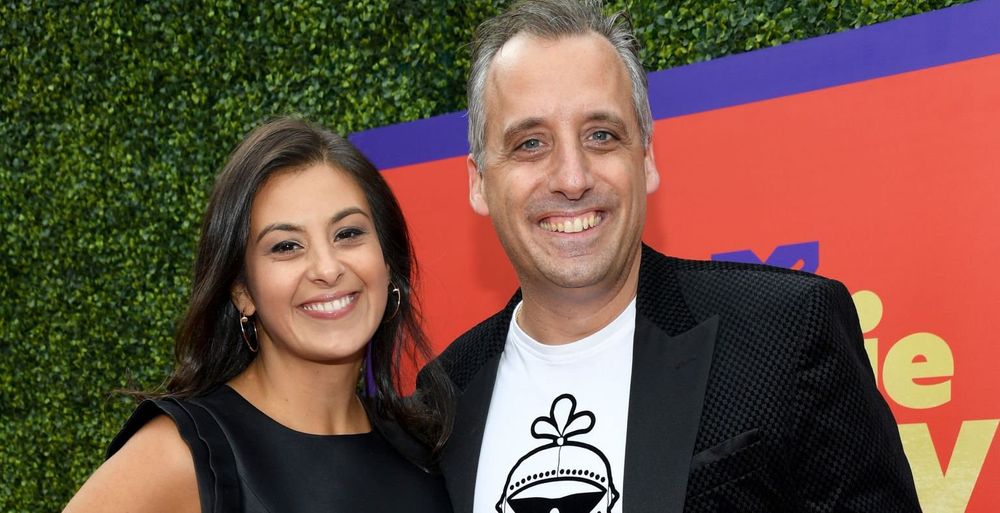 Joe's early January 2022 announcement contained two surprises: news of his exit from Impractical Jokers and split from his ex-wife Bessy Gatto. "Bessy and I have decided to amicably part ways, so now I need to focus on being the best father and co-parent to our two incredible kids," Joe wrote. 
Gatto and Bessy married in 2013 and have two children: Remington and Milana. They didn't delve into the details of their divorce and requested the public to respect their privacy as they negotiated the split.
"Although we will no longer be a couple, we will always be a family to our beautiful kids and we look forward to co-parenting together," Bessy wrote on Instagram. "We ask that you please respect our privacy as we navigate this new chapter together."
Joe thanked Murr, Q, and Sal for being some of the most important people in his life. He said they would continue making the show along with the crucial behind-the-scenes crew.
"And even though the four of us are the ones who you all see, this show is only possible due to the hard work of the talented crew members who work behind the scenes," Joe wrote. "I am very thankful to have worked with each and every one of them."
Finally, Joe thanked the fans for giving him the platform to spread laughter. "They say that laughter is the best medicine, and I hope I've been able to provide some of that over the last decade," Joe said.
Gatto's former comedy partners wrote on Instagram that they'd never 'imagined making Impractical Jokers without Joe.' They also announced that they would resume filming for the next chapter of the comedy show in January 2022.
Joe seems happy spending time with his family and doing comedy shows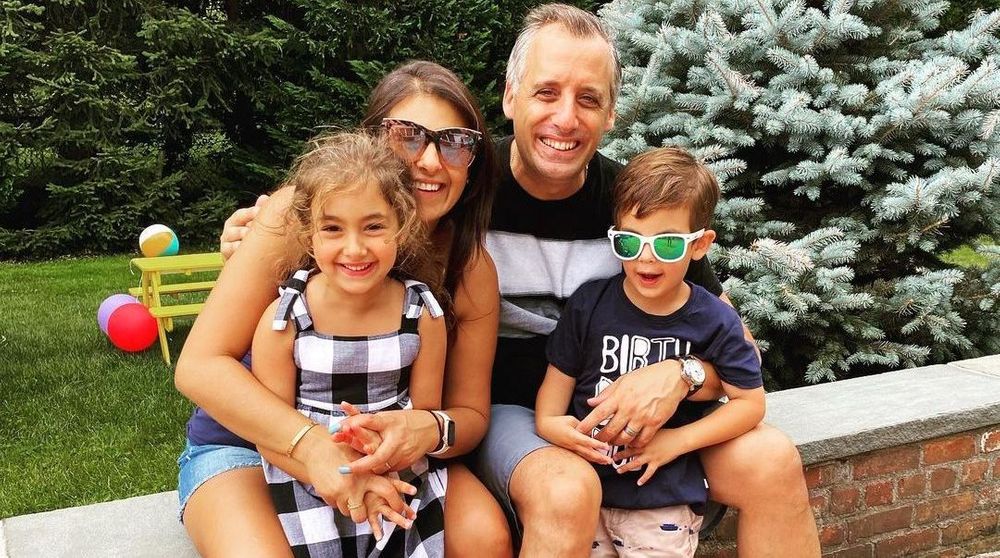 Joe's Instagram page reveals that he spends plenty of time with his kids, which was his intention when he left Impractical Jokers. In mid-March 2022, he posted a photo of himself and Milana working on her homework, which he described as a favorite part of his day.
"It's nice to be there to help her," Gatto wrote, "but even nicer for the moments when she doesn't need my help and wows me with that smart little brain of hers. Much love to all the fellow parents out there in the homework struggle."
Bessy and Joe have an amicable relationship, evidenced by the time they spend a family. In February 2022, Joe and Bessy posted videos of Remington declining to leave his father's comedy stage. "That one time Remo did not want to get off the stage," Bessy said.
"Loved to be able to bring my kids to work," Joe captioned his post. "It filled my heart with such happiness to share the stage with those amazing little humans."
Joe and Bessy also accompanied Milana to her first Imagine Dragons concert. "She was absolutely over the moon," Gatto wrote. "As were her mom and dad to see her jump and sing along like the super fan she is."
The separated couple has spent a lot of time together, sparking rumors that they may have reconciled. However, an insider speaking to Page Six dispelled the reports. "As Joe said in his post on New Year's Eve, he is focusing on co-parenting his children and that's exactly what they're doing," the source said.
Gatto is currently on a comedy tour and has started a podcast dubbed Two Cool Moms alongside Steve Byrne.
Gatto has not announced plans to return to the Impractical Jokers
Sal, Q, and Murr have continued creating Impractical Jokers, but it wasn't an easy decision. The trio initially wondered whether creating the show with Joe gone.
Q said on the Tell' Em Steve-Dave podcast that if he'd left the show, he would have wanted the others to keep going. The trio knew that Joe wanted them to continue, so they resumed filming. He said:
"And look, fuck, man, there are so many negatives to Joe not being there. We're losing a comedic powerhouse and stuff. But there's nothing we can do, I guess, than just accept it is what it is, and give ourselves permission to have fun."
Vulcano later told People that filming without Joe was tough. "We didn't want to see him go, but we had to give him his space … We miss him and we love him, we still talk to him all the time," Sal said.
"He's our boy," Quinn said. "We love him. He's our guy. It's just, he wanted to leave so what are you going to do?"
For now, the trio has decided not to find a permanent replacement for Joe. In the upcoming season 9, various guest stars will fill Joe's void, including Brooke Shields, Chris Jericho, and Method Man.
Joe seems happy spending more time with his kids and performing standup comedy on tour. It appears unlikely that he'll return to the Impractical Jokers soon. However, we aren't ruling out a return later on.
During one of his shows, an attendee asked him, "How's life going?" According to an eyewitness speaking to Us Weekly, Joe replied: "Pretty fucking fantastic."
---