Bobby Shmurda (real name Ackquille Jean Pollard) lit up music charts, sparked a global dance craze, and spurred a humorous internet search for his lost Knicks cap following the release of Hot Nigga in 2014. The Miami-born star announced himself as a promising rap prodigy after Hot Nigga peaked at number six on the Billboard Hot 100.
Shmurda gained further internet fame after a video of his meeting with Epic Records' hierarchy leaked. The video showed Shmurda dancing on a table as the bewildered executives looked on. He left Epic records with a multi-million-dollar deal. Unfortunately, a six-year prison stint robbed the world of the promising young talent. Shmurda is now free, however, and we can't wait to hear what he has in store.
This piece will look at Bobby Shmurda's dating life. Bobby Shmurda is single.
Bobby's legal team denied that he was in a relationship with rumored ex-girlfriend Kimberly Rousseau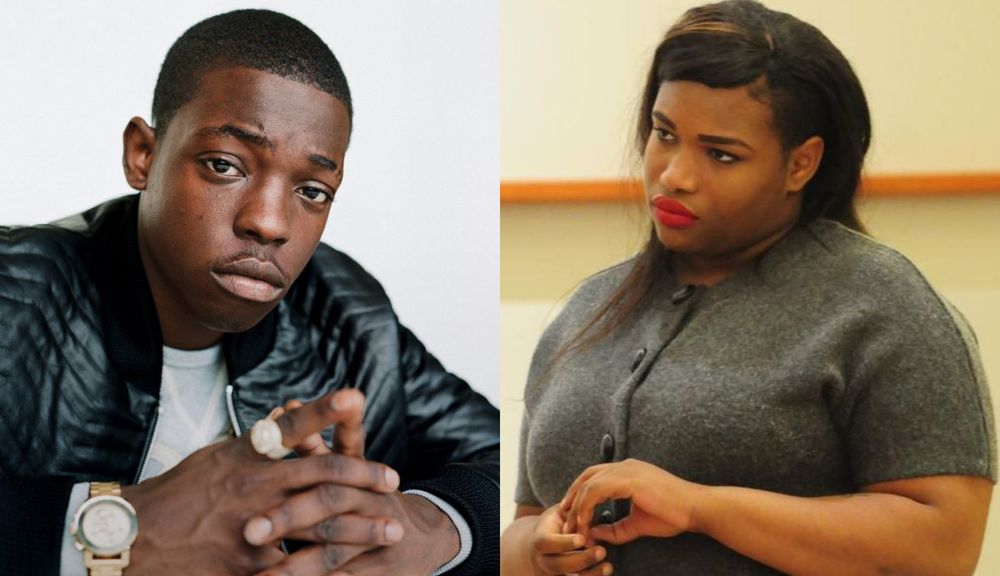 Bobby's Shmurda's breakthrough 2014 ended on a sour note after he was arrested in December 2014 on charges of conspiracy to murder and weapons possession. Bobby's bail was four times higher than that of other members of the GS9 crew. He couldn't afford it, and Epic Records declined to help.
In September 2016, Bobby signed a plea deal offering him seven years in prison. Several months later, he got into more trouble after a guard spotted Kimberly Rousseau handing Bobby a sharp object during a prison visit. Kimberly, who was at the time reported to be his girlfriend, allegedly hid the contraband in her bra.
Bobby and Kimberly pleaded not guilty to charges of promoting contraband and criminal possession of a weapon. Shmurda later changed his plea, prompting the judge to hand down a 1.3 to 4-year sentence that would run concurrently with his seven-year sentence.
After Shmurda's sentencing, his lawyer, Paul London, and family spokesman, Allen Dewayne, told BOSSIP that Kimberly Rousseau wasn't Bobby's girlfriend, as was previously reported. London described Kimberly as an 'obsessed fan.' He added that Kimberly's visit lasted about fifteen seconds and that other fans had tried to visit Bobby in prison. London said:
"He doesn't know her. She was an obsessed fan. She has no connection to him. He admitted his guilt. We're not taking that back. He told the truth. He was in possession and he accepted it. We all make mistakes, but it's how you bounce back."
Bobby has no children, and he advises kids out there not to practise what he says in his music
Bobby was in the limelight for barely a year before authorities put him in prison. We never really learned about his love life or whether he had children. However, there are no reports of Bobby having children or having ever dated anyone. Furthermore, there is no one claiming to be his girlfriend or the mother of his child.
Despite having no children, Bobby relayed a message from prison urging kids not to re-enact what he says in his songs. Hot Nigga is a catchy, upbeat song with a nice flow, but some of the lyrics glorify gun violence. In October 2015, Shmurda told Hot 97's Ebro:
"This shit ain't sweet. To all the kids out there, my music is not for nobody to go reenact or something. It's okay to be in the club and reenact when we're dancing and having fun. That's about it, don't take it farther than the club. These people are not playing with us right now. Young black kids, young kids period. They not playing with nothing right now."
---