Pete Sampras is an American former tennis player who is currently the only man in the Open Era to have won the final Grand Slam tournament at which he competed. Sampras arrived at the 2002 US Open looking, at least to the world, like a man well past his prime.
However, for one last time, the world marveled at the Wimbledon-conquering Pete Sampras as he swept away opponent after opponent on his way to his fifth US Open title. Sampras retired with 14 Grand Slam singles titles, a tally that seemed insurmountable, with seven of them coming at his beloved Wimbledon.
Pete lives a quiet life with his wife and children in Beverly Hills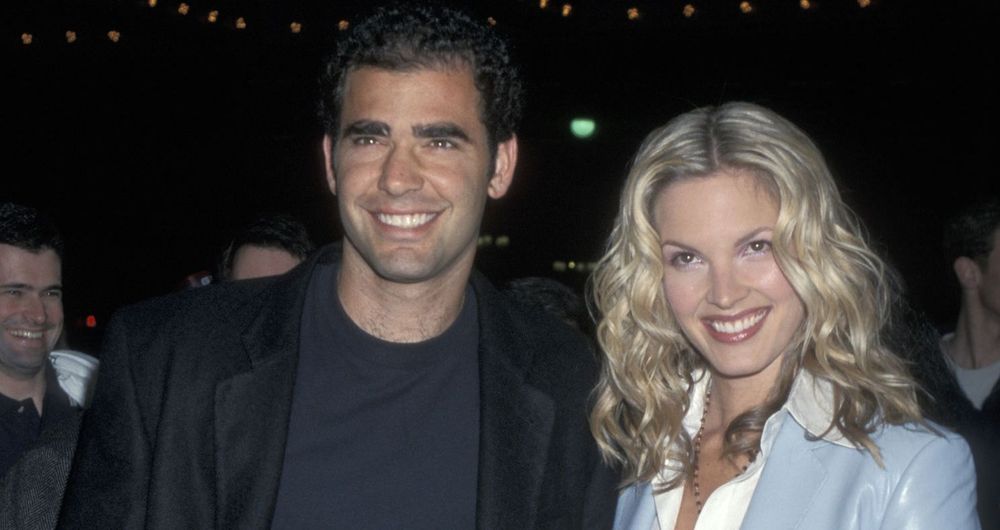 Pete Sampras loved his tennis and his triumphs, but he hated the publicity that followed. He often said no to press conferences, promotional appearances, sponsor parties, and other 'superstar' duties.
It wasn't about insecurity or Pete being a jerk; he simply didn't like the publicity. "As uncomfortable as Pete would seem in public, I always got a sense he was as comfortable in his skin as anyone could be," retired tennis player Todd Martin told Sports Illustrated.
In his last match, Pete faced Andre Agassi, his polar opposite. Agassi played to the tune of the crowd, as he loved being a public figure. "Pete would never want my life," Agassi often said. "I would never want his life."
In the heat of battle, Pete temporarily slipped out of character, shouting, "That's what I'm talking about!" The crowd went crazy, and after Pete won, he stated that he received the loudest ovation of his career. After lifting his trophy, Pete reverted to type – he graciously declined the Manhattan media tour organized for him.
Sampras retreated into his Beverly Hills home, where he would spend months without coming out. He was not alone, however, as he'd married aspiring actress Bridgette Wilson in 2000. The low-key ceremony reflected Pete's character, though Elton John appeared as the surprise musical guest.
The couple welcomed their first son, Christian, in 2002, and their second, Ryan, in 2005. Pete is now very much a family man, living off the fortunes he earned as a player. After dropping off his children at school, Sampras might play golf at the Bel-Air Country Club or play tennis in his backyard. His second son, Ryan, looks destined for a bright future in the sport.
"Every time I see him, he seems totally happy," his longtime coach, Paul Annacone, told Sports Illustrated. "He has a really good perspective and view on being a dad and a husband, and he does whatever he wants to do."
Pete opines that he can compete with today's tennis greats
In July 2001, a young Roger Federer denied Sampras the opportunity to win his fifth straight Wimbledon title. Roger would go on to claim his first of eight Wimbledon wins several months after Sampras' retirement. Two years later, Rafael Nadal won the French Open for the first time, and three years after that, Novak Djokovic won his first Australian Open crown.
Roger, Rafael, and Novak would break Pete's record of 14 Grand Slam wins. The 'Big Three' have also won a career slam at least once, a feat too far beyond Pete as he never mastered the French Open's clay court.
Pete marvels at the trio's achievements but feels that he would give them a run for their money if they had played together. In the biography Pete Sampras: Greatness Revisited, Pete says: "I feel with my serve-and-volley game I would be in all of these matches against all three of these guys. There is nobody in the past or present I feel I couldn't play with."
If he harbors some wounded pride occasioned by the modern players' achievements, then he is quite adept at hiding it. "He's pretty good at checking his ego at the door… most of all I think he gets the emotional fuel that it takes to continually be in the final weekends of majors and generally come through," Annacone told Sports Illustrated. "When he sees the three guys do it, he just genuinely tips his cap, like, 'Well done, guys.'"
---