Takeoff was at a party in Houston with Quavo, an uncle he considered a brother, when he was fatally shot. Migos, the trio that revolutionized the triplet flow and the rap game, consisted of family members brought together by fate and a love for music. Quavo is Takeoff's uncle; Offset is Takeoff's cousin.
That familial bond fostered hits such as Bad and Boujee, Versace, Motorsport, and Walk It Talk It. The obligatory 'Mama!' shout-out in Migos songs is a tribute to Edna, the hairstylist who raised three playful and ambitious boys into influential artists.
Takeoff's father left when he was young, and he had a close relationship with his mom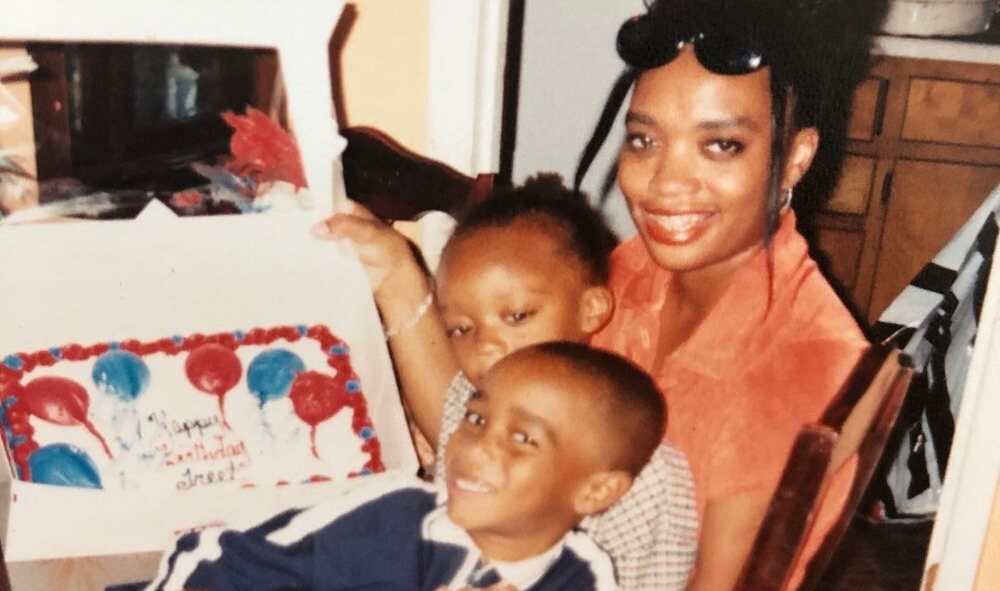 Takeoff (real name: Kirshnick Khari Ball) was born on 18th June 1994 in Lawrenceville, Georgia, to Quavo's older sister. His father left when he was young.
Quavo told Fader that Takeoff's mother took care of him and Takeoff, who was three years younger than Quavo. "His momma took care of everything, and us," Quavo said. "We always stayed in the same house. We share everything. He's basically like a brother."
Takeoff told the outlet that his mother took care of his hair. "My momma's my hairdresser," he said. "I feel like they're dreads and they should just be how they're supposed to be."
Migos' parents appear to have been close. According to Hot Freestyle, in 2018, Offset's mom, Latabia Woodward, explained to fans via Instagram why Takeoff didn't accompany Quavo and Offset to award shows. Woodward clarified that Takeoff was still a member of the group:
"It's still 3 of them. Take is working on his solo album which releases soon after Quavo's. Each of them are releasing solo projects."
Several weeks later, Takeoff released his only solo project, The Last Rocket. Takeoff's last release was a collaborative album alongside Quavo titled Only Built for Infinity Links. He'd talked to Fader about his close relationship with Quavo:
"I don't look at him as my uncle, but more as my brother. But we always have clowned on each other. He is my uncle, so I gotta clown on him. You gotta be funny."
Migos were raised by Quavo's mom as they established themselves in the rap game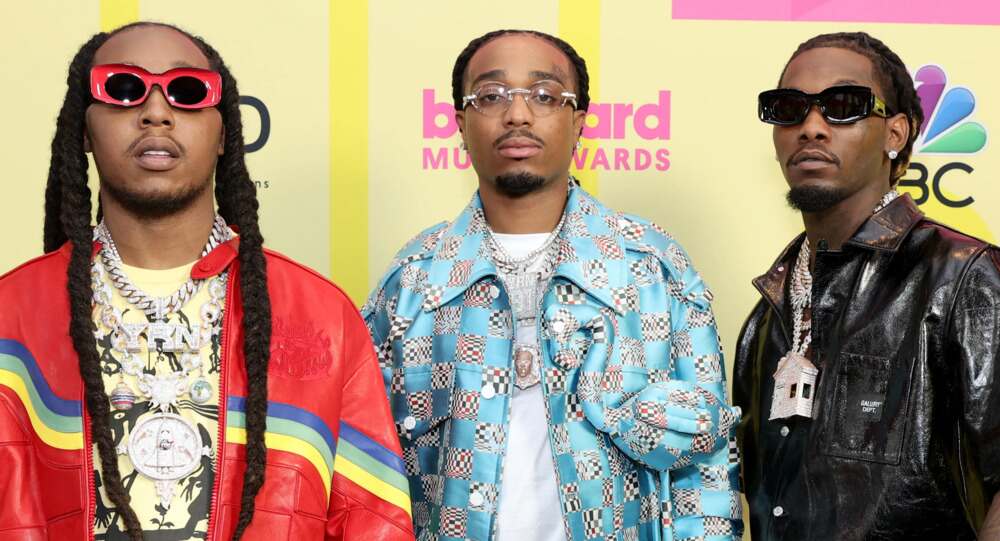 After Quavo and Takeoff introduced Offset to rap, the trio moved in with Edna Marshall, Quavo's mother. Takeoff told Fader that while Quavo showed interest in sports and music, his sole interest was rap:
"He was trying to do sports and music, whenever one took off first. I ain't never did no sports, I just always wanted to rap. When Quavo was out doing sports, I was in the studio, what we call the bando, making music, going hard."
The trio honed their craft in the basement of Edna's house. "She [Edna] had a house full of niggas playing games, shoes off, eating all the food, and it's hard times – but she never complained," Quavo told Rolling Stone.
Quavo, Takeoff, and Offset moved out of Marshall's house and made the studio their home. Local music executive Pierre Thomas told The New York Times:
"The music was crazy, but what made me really want to go hard for them is that they packed all their clothes and moved into the studio – literally lived there, sleeping on reclining chairs and making music all day."
In 2017, Quavo and Takeoff bought Edna a house. "ME and Take Jus Bought Mama A House!!! Tha Big Way!!!" Quavo tweeted at the time. He also posted a photo of the brick house on Instagram.
---