As you may well know, maintaining a Hollywood relationship isn't easy. Many couples have tried it and failed, sometimes more than once. Ashton Kutcher and Mila Kunis are one of the few Hollywood couples that have managed to find the secret to a successful relationship.
This article will look at one of the decade's most iconic couples. You will see how individual tragedies brought Ashton and Mila together at just the right time.
Ashton and Mila met while filming That '70s Show in the late 90s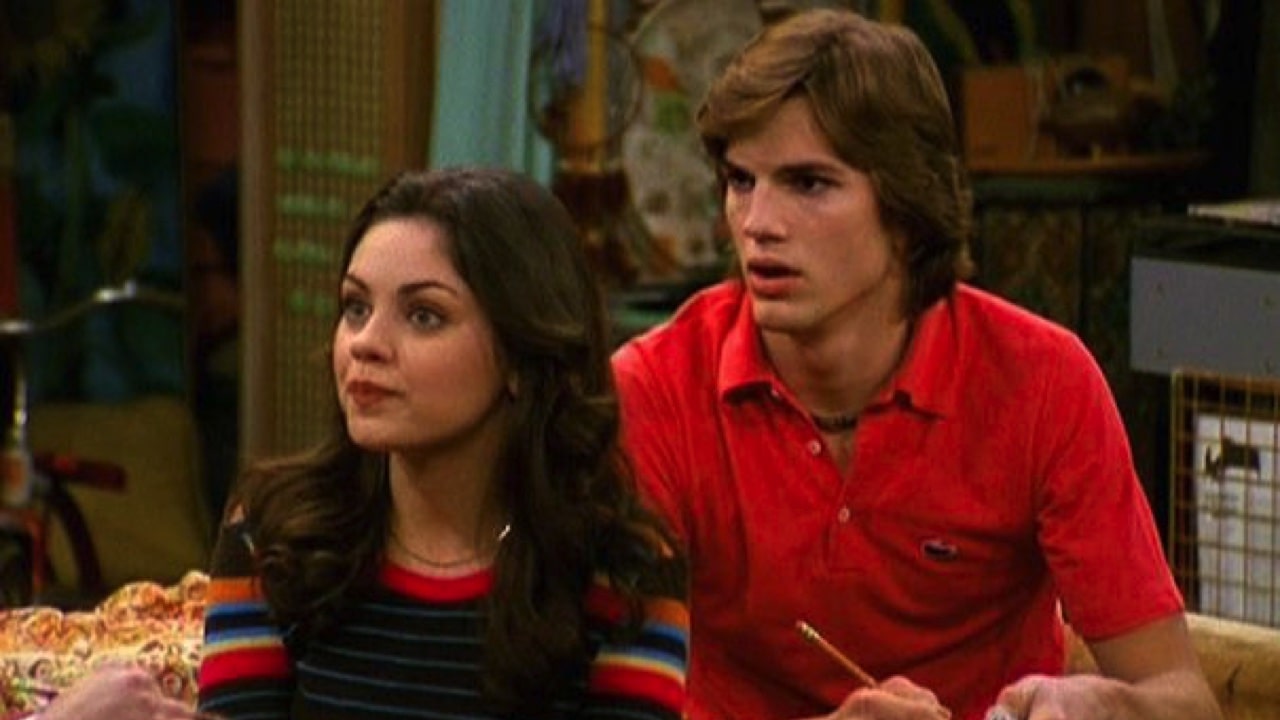 Mila and Ashton met while playing the roles of lovers on That '70s Show. Ashton was 20 years old, while Kunis was only 14 when they started filming together. Mila played the role of Jackie Burkhart while Ashton played the role of Michael Kelso.
Although they played lovers on the show, Mila and Ashton claimed that they weren't interested in each other. Mila admitted that she didn't find Ashton attractive, but Kutcher later claimed that Mila kept a diary dedicated to Ashton's good looks. Ashton said on The Howard Stern Show that he was the one who wasn't interested in Kunis;
"I think I was her first kiss, like, on the show. It was really weird. I was like, 'Isn't this illegal?' It was really awkward. She was 14! She was like my little sister."
Whatever the case, Mila and Ashton weren't meant to be together during that period. According to Kunis, they still had some growing to do before they were ready for each other. She told Howard Stern on his radio show;
"I think we had to both go through a lot in our lives to become the people that we were. We would never be together based on the people that we used to be."
The couple kept in touch after leaving That '70s Show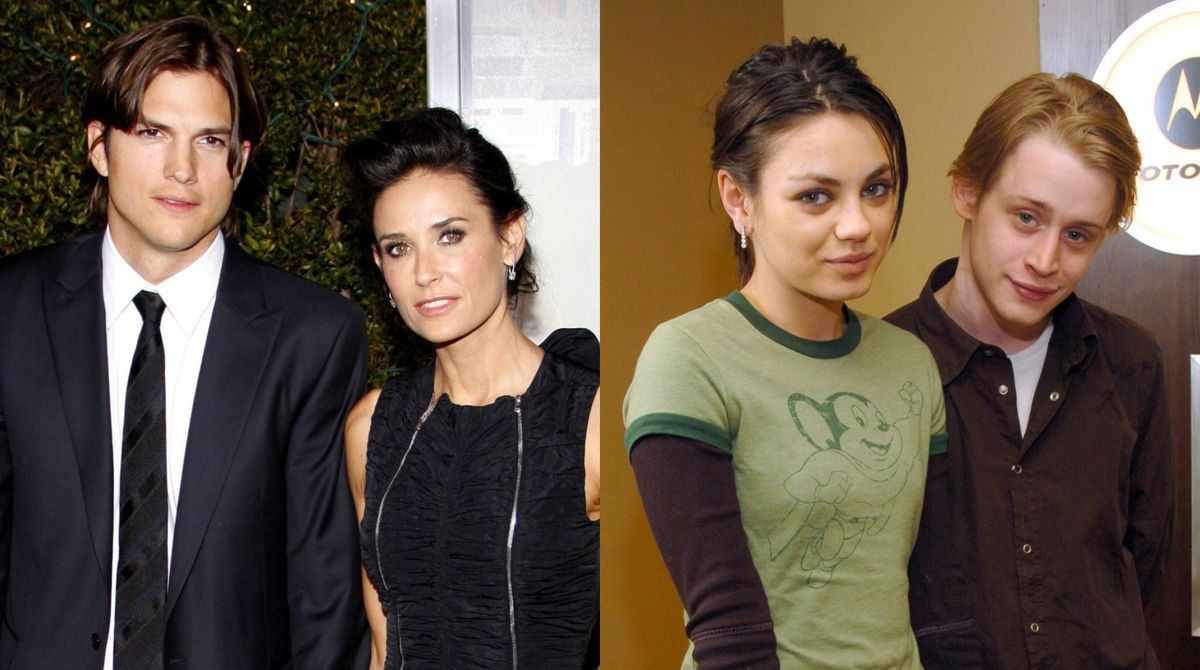 Ashton and Mila appeared together on That '70s Show until 2006. Mila went on to have a near decade long relationship with Macaulay Culkin while Ashton got married to Demi Moore in 2005. They went their separate ways but still kept in touch once in a while via AOL's AIM.
It wasn't until 2012 that Mila and Ashton found themselves single again. Mila broke up with Macaulay in 2011, and she told Dax Shepard on his podcast, Armchair Expert, that she was a mess after the split. She said;
"And it's fucked up what I did and it's fucked up how I did it. When I got to be single I said, 'I just need to know why I did what I did, and, like regroup myself as a human being."
Ashton wasn't doing very well either after his divorce with Demi. For one week, Ashton survived on water and tea as he tried to figure out his next move. Ashton told Dax Shepard that he decided to make peace with the past before moving on. He said;
"I wrote down every single relationship that I had where I felt like there was some grudge or some anything, regret, anything. And I wrote letters to every single person, and on day seven, I typed them all out and then sent them. I hand wrote them all and then typed them out and sent them."
Ashton and Mila managed to get their love lives sorted, and it was now perfect time for their relationship.
Their marriage started as a friends with benefits pact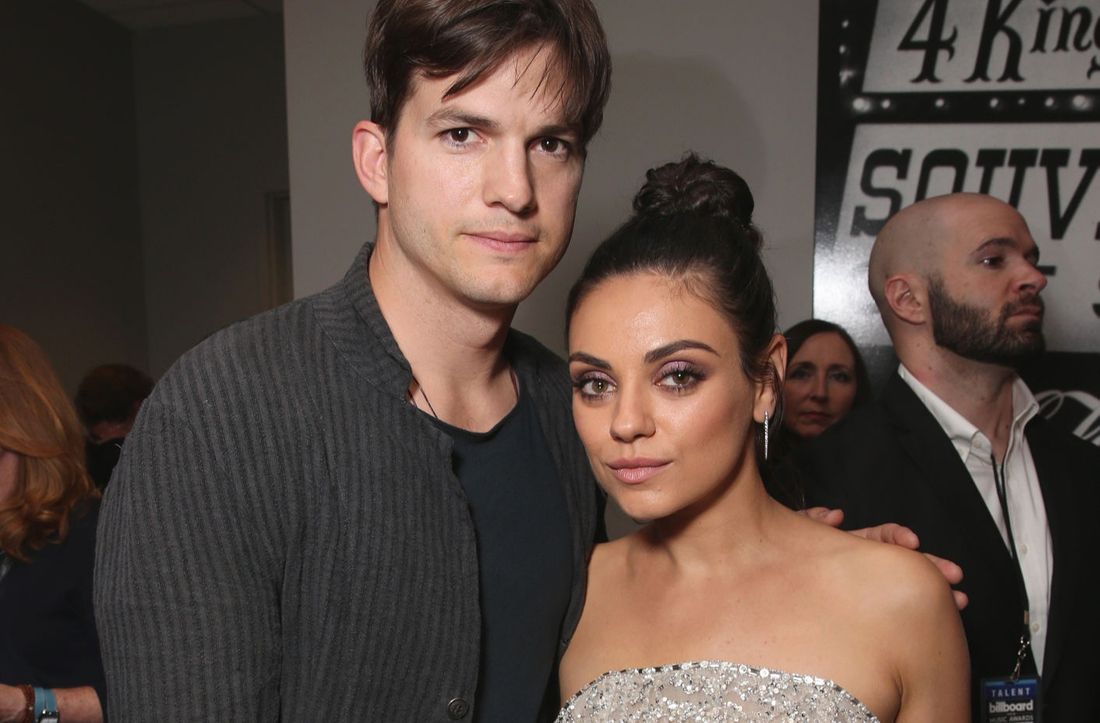 Mila and Ashton met during an awards show in 2011, and they instantly felt a connection. For the first time, both of them were attracted to each other, but Kutcher tried to deny the attraction. He tried to set Kunis up with one of his friends, but it simply didn't work.
Ashton asked Mila over to her place, and she ended up staying the night. According to Mila, she stayed because she knew that there was something between herself and Ashton and because she wanted to feed off Ashton's secondhand smoke. Mila had just quit the habit, but Ashton was still a smoker. She wanted to 'smoke' without actually putting a cigarette in her mouth.
The couple knew that there was the potential for a serious relationship, but they were still feeling the effects of previous relationships. Mila and Ashton decided to have a friend with benefits relationship. Ironically, they had both come from playing in movies that portrayed the inevitable failure of such relationships.
Kunis told Howard Stern;
"We started dating with the idea that we both were never going to get married. If we just paid attention to these movies, we should know that shit like this does not work out in real life. Well, we clearly didn't pay attention."
Ashton and Mila got married in a secret ceremony on 4th July 2015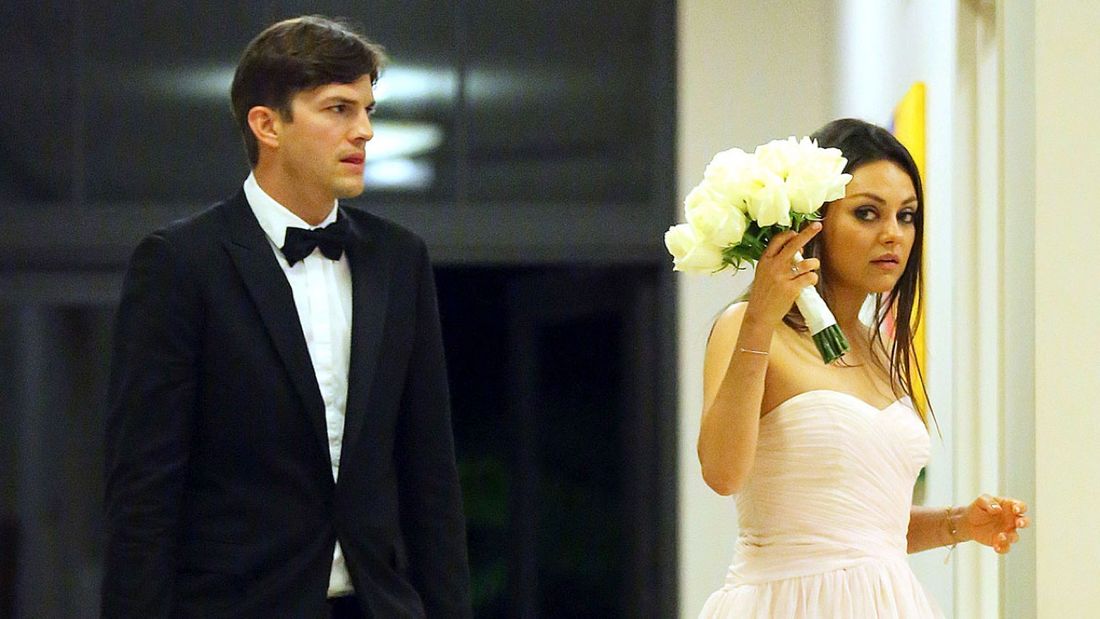 Three months later, the couple realized that their arrangement wasn't working because they were too deep in love with one another. Kunis continued;
"Three months later we're living together. Six months later we're, like, married and have a kid. Like, literally, we clearly did not watch the end of either one of our movies."
News about the couple's engagement broke in 2014, and they later got married in a secret ceremony at a ranch outside of LA. Ashton told Ellen DeGeneres that he used social media to shrug off paparazzi and their helicopters;
"I was, like, posting things on social media that were in different locations… we didn't want to be screaming our vows at each other and be like, 'Forever! Did you say never?' We didn't want to do that thing, so we went really under the radar with it."
The couple welcomed their daughter Wyatt in October 2014, and their son Dimitri in November 2016.
Ashton and Kunis have weathered multiple breakup rumors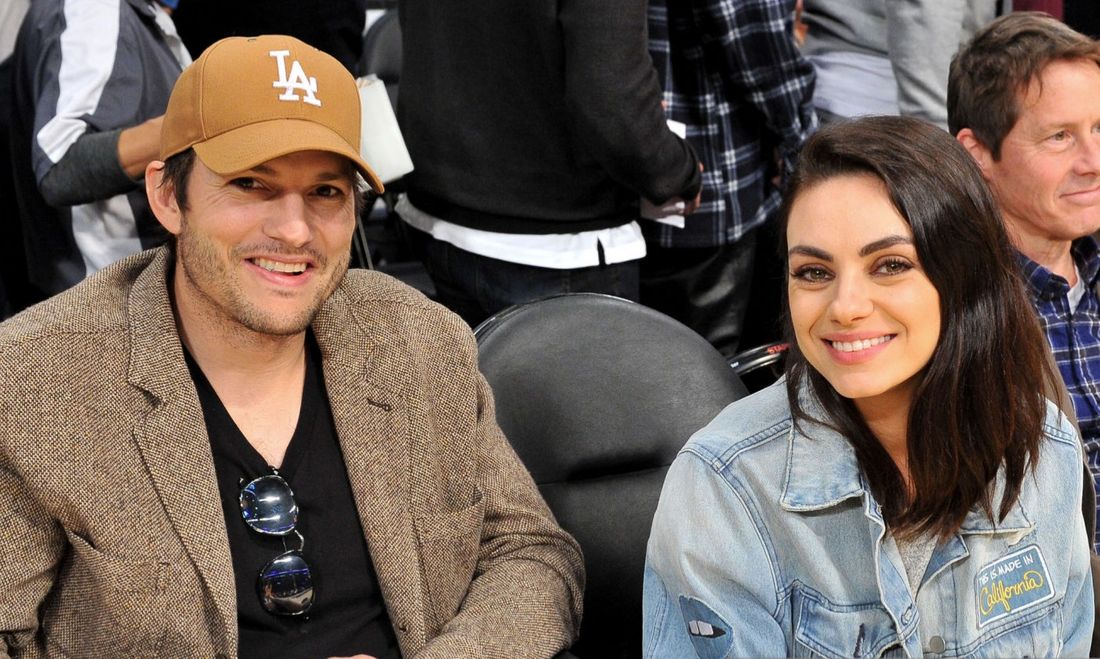 Mila and Ashton have tried to be secretive about their relationship, but they have been unable to avoid divorce rumors. Mila talked about her secretive relationship with Cosmopolitan;
"Mostly everything that you hear about me is a rumor. You know, sometimes, somewhere, a truth will sneak in. Very, Very rarely."
In June 2019, the couple posted a hilarious video of them reacting to a publication stating that they were headed for divorce. The couple used the satirical video to rubbish claims that they were getting divorced.
Mila and Ashton had to weather another storm later in the year when Ashton's ex-wife accused him of cheating while they were married. Demi Moore made some heavy allegations, and Ashton almost reacted angrily, were it not for his family. Ashton tweeted;
"I was about to push the button on a really snarky tweet. Then I saw my son, daughter, and wife and I deleted it."
Also Read: The Truths About Elsa Pataky and Chris Hemsworth's Marriage
---