Selena Quintanilla-Perez, also known as the Queen of Tejano music, died of blood loss in 1995 due to a gunshot wound inflicted by Yolanda Saldivar. The singer's story is the subject of Netflix's bio-musical drama Selena: The Series. Selena's death caused widespread mourning in the Latino community, with some traveling thousands of miles to visit her home and crime scene.
Texas' then-Governor, George W. Bush, declared Selena's birthday Selena Day in Texas. Such was the extent of her popularity in The Lone Star State. This piece will look at where Selena's killer, Yolanda Saldivar, is today and the motivation behind the tragic killing.
Yolanda was sentenced to life in prison and is eligible for parole in 2025
In the aftermath of the shooting, barricaded herself in her car and threatened to commit suicide. Larry Young, the lead negotiator with the Corpus Christi Police Department, told A&E Real Crime that Yolanda kept asking about Selena's condition:
"Yolanda didn't ask for anything. What she wanted, really was to hear what was going on with Selena. Her condition. She wanted someone to hear her story. That they are best friends. That she loves Selena. She admires Selena. She would do anything for her."
After an eight-hour standoff, Yolanda surrendered and signed a confession. She admitted to firing the killer shot but contended that she did it accidentally. The jury deliberated for three hours before rendering a guilty verdict.
The court sentenced Yolanda to life in prison with the possibility of parole in 30 years. The 30 years come up in 2025, which will also be the 30th anniversary of Selena's death. Saldivar is serving her time at a maximum-security women's prison in Gatesville, Texas, known as Mountain View Unit. Selena Quintanilla's killer might walk free in a few years.
People around Selena warned her of Yolanda's obsession with her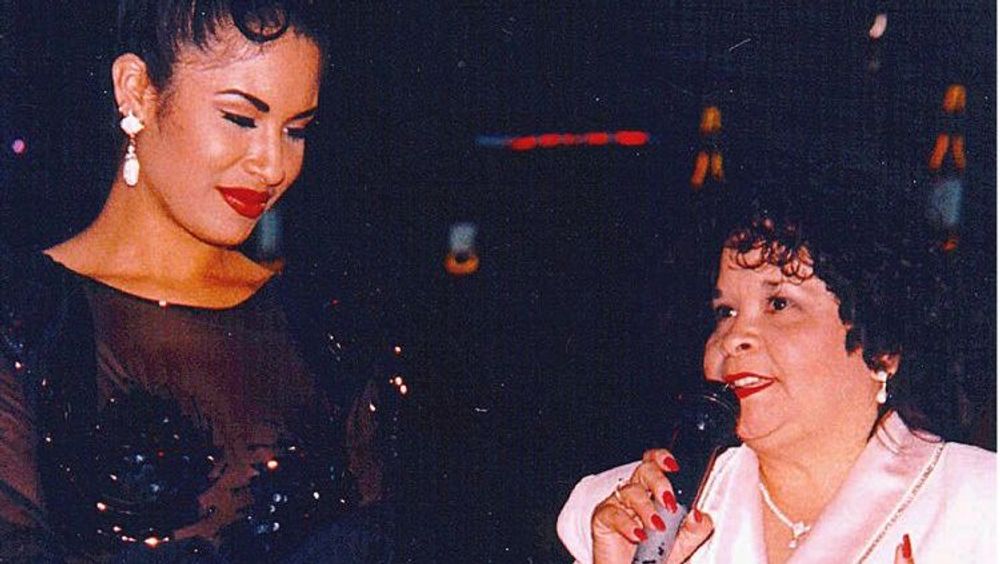 Yolanda Saldivar's obsession with Selena started after she attended one of her concerts and fell in love with her. She contacted Selena's father multiple times, asking for permission to start a fan club for Selena. Abraham Quintanilla, Selena's father, approved the fan club idea and put Yolanda in charge of it.
Saldivar quit her job as a nurse to focus on growing the club. Due to its success, Yolanda gained the trust of Selena and Abraham, who gradually assigned her more responsibilities. She was eventually promoted to manager of Selena's boutiques and even had access to one of Selena's accounts. Yolanda also had the key to Selena's apartment, which she reportedly treated as a shrine.
People around Selena noted Yolanda's obsession with concern. "She was very vindictive," Martin Gomez, a designer sharing office space with Yolanda, told The Washington Post days after the murder. "She was very possessive of Selena. She would play so many mind games, say people had said things they hadn't said."
Tired of frequent arguments with Yolanda, Gomez quit his job, but not before warning Selena about Yolanda's behavior. "The last call I had with Selena, the last call, I told her to be careful," Gomez revealed. "It was very weird. I was very afraid of Yolanda. But I never thought she would hurt Selena. I never thought it would come to this."
Abraham eventually found out that Yolanda had been embezzling money from Selena's business. He confronted her with evidence, and with Yolanda unable to provide a satisfactory explanation, he fired her. However, she held on to Selena's financial documents, which she used to lure her to a meet at a motel on 31st March 1995. Yolanda handed over the documents, but as Selena left the room, Yolanda shot her, nicking a major artery.
The case's lead prosecutor, Carlos Valdez, summarized Yolanda's murderous obsession with Selena by telling A&E Real Crime: "Yolanda wanted to kill Selena because Selena was firing Yolanda. She wouldn't exist if she didn't have Selena. And if she didn't work for Selena, she didn't want to work for anybody."
---