Michelle Wie West is an American golfer who, aged 10, became the youngest player to qualify for a USGA amateur championship. She also became the youngest person to qualify for an LGPA Tour event. Shortly before her 16th birthday, Michelle turned professional, with huge endorsements from Nike and Sony reportedly worth more than $10 million per year.
Wie failed to deliver on the hype she generated as a young golfer. A slate of injuries hampered her progress in the sport, but she has won five LPGA events, including the US Open.
This piece will look at Michelle Wie's personal life. It will focus on her parents, husband and family, and her response to sexist comments.
Michelle's South Korean mom was an accomplished amateur golfer who introduced the family to golf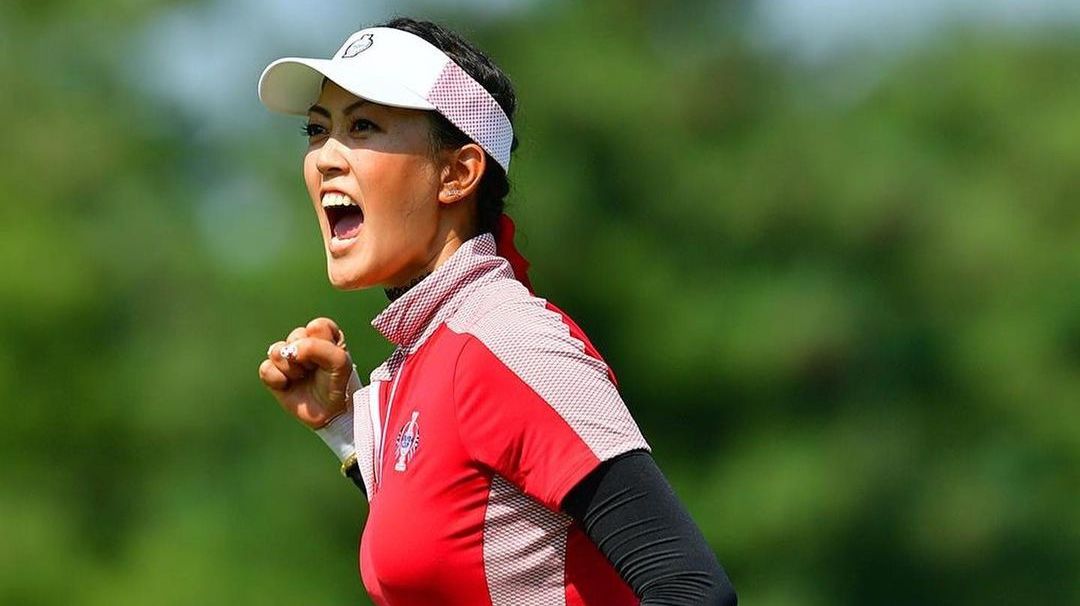 Michelle Wie was born on 11th October 1989 in Honolulu, Hawaii, to Byung Wook (aka BJ) and Hyun Kyong (aka Bo). In 1985, Michelle was South Korea's women's amateur golf champion. She taught the game to BJ after they were married and to Michelle after she was born.
When she was born, Michelle was a dual citizen of the United States and South Korea. She renounced her South Korean citizenship in 2013, but she retains strong ties to her Korean roots. Michelle told The New York Times that her parents insisted on teaching her Korean. At the time, she didn't see the need to learn the language, but she is appreciative that her parents pushed her to stay in touch with her Korean heritage.
"I remember I used to hate my parents for making me go to Korean school on Saturdays," she said. "Being able to speak Korean is very important to me." Michelle rarely passes up an opportunity to move travel to South Korea. Even when she is representing a rival country, Michelle feels a sense of pride and warmth among Korean people.
Michelle's grandfather, Sang-Kyu Wie, is a popular figure in Korea as he won three medals as a pilot flying with the Americans during the Korean war. Sang-Kyu completed many dangerous missions with the odds stacked against him. Michelle feels lucky that she met Sang before he passed away. "He's definitely one of the most influential people in my life," Michelle told Golf Channel.
Sang relocated to the United States after the war to study. After earning his Ph.D. in aerospace engineering, he returned to South Korea to teach. Michelle talked to Golf Channel about her grandfather's popularity:
"When I go back to South Korea to play the HanaBank Championship, people will stop me and say, 'Yout grandfather was my professor,' or 'I knew your grandfather'. It brings me a lot of pride hearing the stories. He touched a lot of lives."
Former PGA champion Justin Thomas introduced Michelle Wie to her husband Jonnie West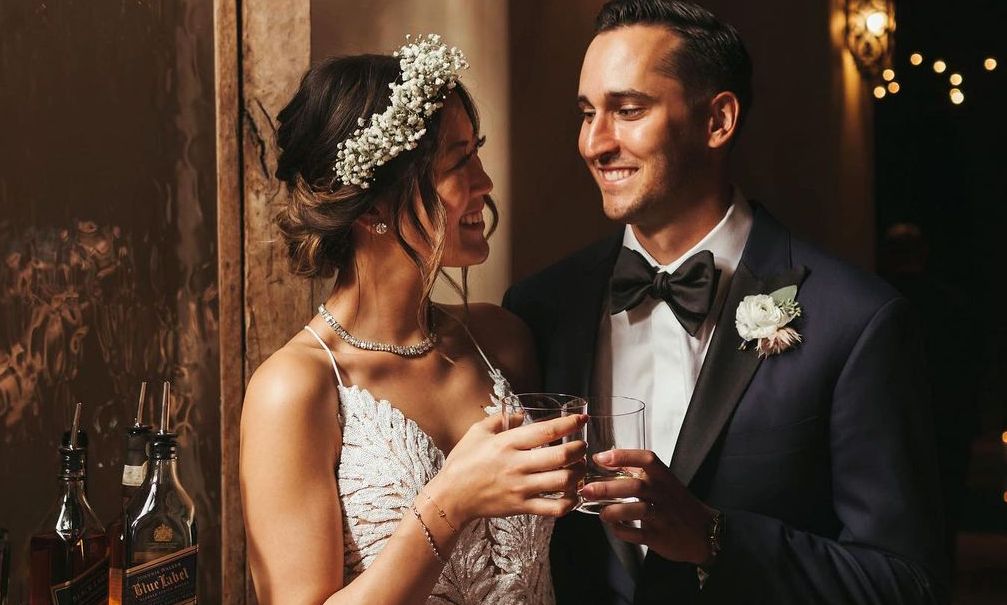 Michelle and her husband, Jonnie West, credit Justin Thomas for bringing them together. Jonnie, the son of basketball legend Jerry West, is the director of basketball operations for the Golden State Warriors. He proposed to Wie in San Francisco, California, in March 2019.
Wie announced the news via several Instagram photos of the proposal alongside the caption, "My person for life!" She also launched the hashtag #WieGoesWest. Wie and Jonnie held a private wedding ceremony at a Beverly Hills home in August 2019. The guest list included basketball stars such as Steph Curry and Andre Iguodala and golf pros such as Jessica Korda and Alison Lee.
The wedding came at a perfect time for Wie as she'd just come off a miserable performance at the Women's P.G.A championship in June 2019. "I was very depressed," she told The New York Times. "I felt like my body was letting me down. I was in so much pain."
Michelle and Jonnie's nuptials restored some much-needed joy to her life. "She was so happy and she looked so radiant," her coach David Leadbetter told Golf Channel. "It's a great new chapter in her life."
Michelle wants her daughter Makenna Kamalei Yoona West to witness her return to golf
For Michelle, the joy of learning that she was pregnant was overshadowed by concern that her body couldn't handle the pregnancy. "I had zero confidence in my body being able to carry a baby to term," she told The New York Times.
Makenna Kamalei Yoona West arrived healthy on 19th June 2020, a month before her due date. "Kenna baby, I have waited my entire life to meet you," Wie wrote alongside an Instagram photo of herself holding her new-born baby. "Makenna Kamalei Yoona West, your daddy and I love you more than any words can describe. You are our entire world, we can't wait to watch you grow."
Wie's pregnancy and successful delivery restored her faith in her body. She had flirted with the idea of retirement, but Makenna instilled in her a belief that she could make a triumphant comeback. Her dream is to see Yoona cheering on the sidelines as she competes on the course.
"It's definitely a dream of mine for my kid to be in the crowd and to watch me play," Michelle told Golfweek. "Did I think that a couple years ago? Not at all, but it's definitely changing." Makenna might go on to emulate her mother by becoming a sports prodigy. Wie told The New York Times that she and Jonnie plan on introducing her to sports:
"My husband is such a golf nerd, I'm sure he's going to try to put a golf club in her hands as soon as possible, just because I really think he wants to play with her one day. We'll see whether she grabs a basketball or a golf club. Hopefully we'll put her in a lot of sports."
Wie criticized Rudy Guiliani for making sexist comments about her golf outfits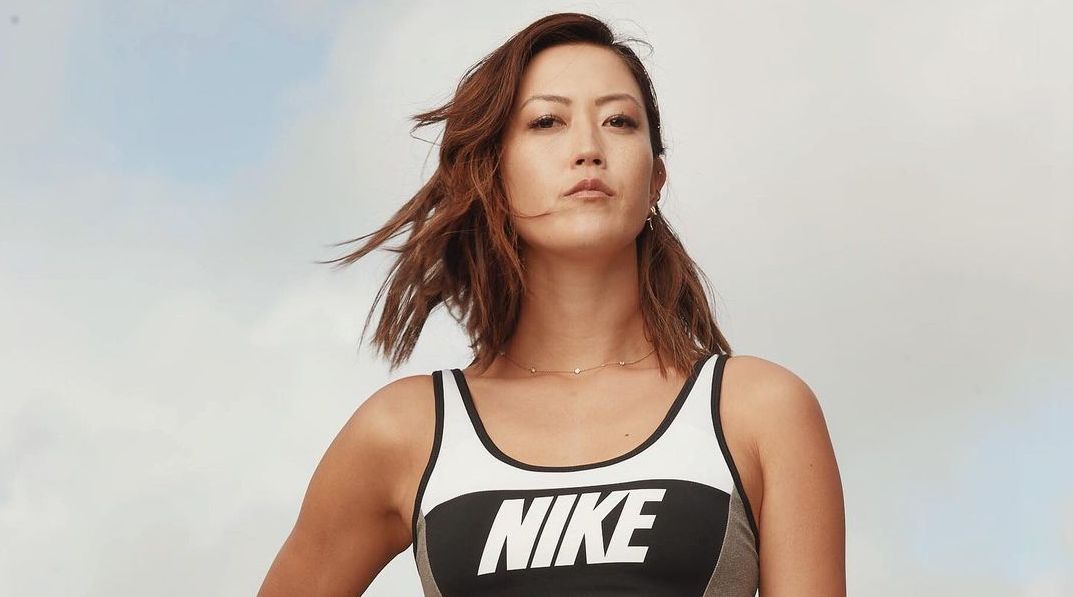 In late February 2021, Rudy Guiliani appeared on Steve Bannon's War Room podcast to talk about recently deceased rightwing talk radio host Rush Limbaugh. Rudy requested to tell a story about a time when paparazzi trailed Limbaugh, Rudy, and Michelle during a 2014 golf tournament. According to Rudy, Limbaugh criticized Rudy for attracting the cameras, but Rudy pointed out that they were there for Michelle. He said:
"On the green is Michelle Wie and she is getting ready to putt. Now Michelle Wie is gorgeous. She's six feet. And she has a strange putting stance. She bends all the way over. And her panties show. And the press was going crazy. They were trying to take pictures of her panties."
Michelle offered a swift and scathing response to Rudy's sexist comments. She didn't name Rudy in the statement sent via Twitter, but she lambasted him for objectifying her. Wie also defended her putting stance, insisting that it helped improve her stats and delivered her the U.S. Open in 2014. She wrote:
"What this person should have remembered from that day was the fact that I shot 64 and beat every male golfer in the field leading our team to victory. I shudder thinking that he was smiling to my face and complimenting me on my game while objectifying me and referencing my 'panties' behind my back all day."
---