In early November 2016, Californian Sherri Papini mysteriously disappeared while jogging near her home, sparking a search that would garner national attention. Her husband, Keith Papini, frantically searched for his wife; he knocked on neighborhood doors, circulated her photos across all forms of media, and started a GoFundMe campaign that raised $50,000.
22 days later, a bruised and branded Sherri appeared on the side of a rural Yolo County, California, road. She was approximately 150 miles from her home when she flagged down a passing motorist. She was bound by a chain and zip ties, weighed only 87 pounds, had a broken nose, and had bruises all over her body.
Authorities have charged Sherri with lying to a federal agent and mail fraud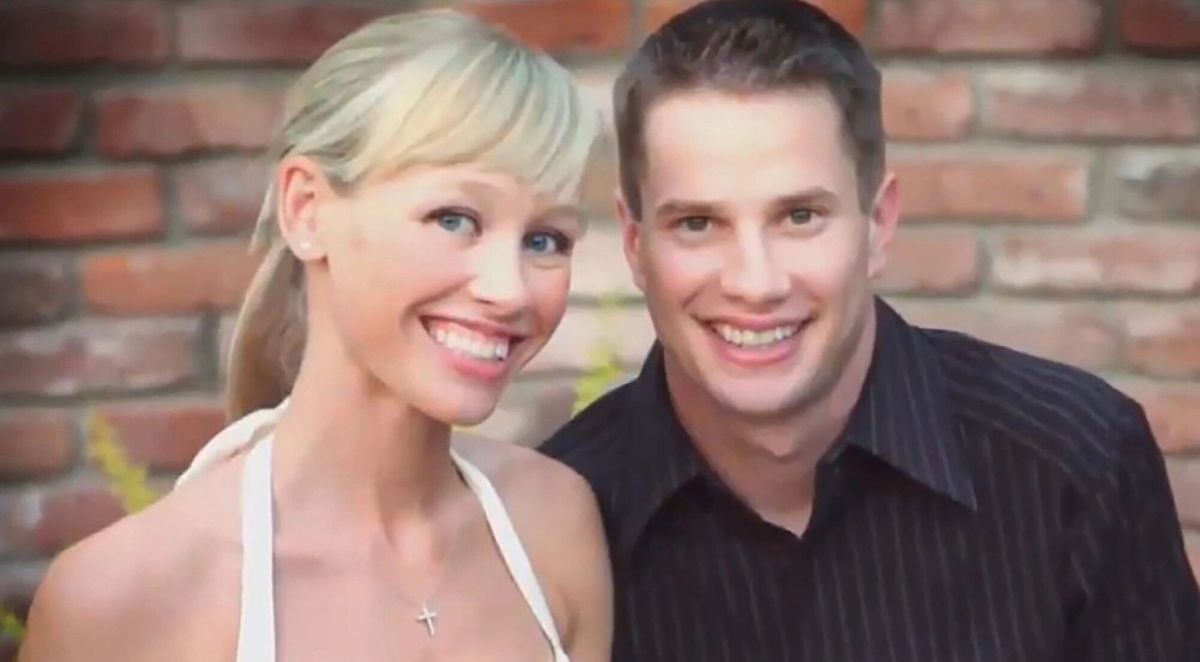 The DNA samples recovered on Sherri's clothing proved to be the key in cracking her case. Through familial testing, authorities matched the sample to her ex-boyfriend, who agreed to a police interview. 
Per the FBI's 55-page affidavit, the ex-boyfriend said that Sherri contacted him claiming that she was trying to escape her abusive husband. The ex-boyfriend said that he drove to Redding to pick her up. 
She allegedly slept through the journey to the ex-boyfriend's residence in Southern California, he claims. The ex-boyfriend added that Sherri's behavior grew more bizarre by the day: she ate little, cut her hair, and asked him to brand her. 
Three weeks later, the ex-boyfriend dropped her in Redding, he concluded. The affidavit claims that phone and car rental records corroborate the ex-boyfriend's version. 
Investigators allegedly called her in for another interview, informing her that lying to a federal agent was a crime. Nevertheless, Sherri insisted that two Hispanic women kidnapped her and held her hostage for three weeks. 
Authorities believe they have enough to convict Sherri of lying to a federal agent and mail fraud. Sherri earned close to $50,000 via a GoFundMe fundraiser and $30,000 from the California Victim Compensation Board. 
Initially, the Shasta County sheriff's department received intense backlash for casting doubt over Sherri's abduction story. The charges vindicate the department, which, under public pressure, altered its view of the saga. 
"Not only did this charade take valuable resources away from real criminal investigative matters, but in a time where there is serious human trafficking cases with legitimate victims Sherri Papini used this tragic societal phenomenon to gain notoriety and financial gain," Michael L. Johnson, the Shasta County Sherriff, wrote on Facebook.
Sherri allegedly has a history of attention-seeking behavior
A statement from the family doesn't deny the FBI findings but expresses the family's 'confusion' over 'several aspects of the charges.' The statement reads: "We love Sherri and are appalled by the way in which law enforcement ambushed her this afternoon in a dramatic and unnecessary manner in front of her children."
It also accuses authorities of alleged unprofessionalism during the investigation: "Sherri and Keith have cooperated with law enforcement's requests despite repeated attempts to unnecessarily pit them against each other, empty threats to publicly embarrass them and other conduct that was less than professional."
The FBI's affidavit claims that Sherri has a history of attention-seeking behaviors. According to one man close to Sherri, Papini was 'attention-hungry' and 'fabricated stories of being the victim of abuse from her family, father, and then [him] after the couple broke up,' the affidavit alleges. 
The affidavit adds that friends noted her ability to make up lies, 'particularly about being the victim of abuse.' 
Papini is in custody as she awaits her next court date. 
The Papini family released a statement stating that they hope the case will finally be solved
After recovering, Sherri Papini left California for a while to recover. After her return, the family adopted a secretive lifestyle. In a statement sent to ABC, Keith stated that the family needed privacy after a month of intense media coverage. The statement read:
"We are a very private family whom do not use social media outlets prior to this grotesque tragedy. My love for my wife took precedents and it was clear we had to be exposed in ways we never would have been comfortable with. So please have a heart and understand why we have asked for our privacy."
Sherri, Keith, and their two children slid back to near obscurity for four years before releasing a statement in 2020. "Sherri and Keith continue to follow the investigation while they focus on their family," the family publicist told The New York Post. "They remain hopeful there will be a break in the case at some point and those responsible will be brought to justice."
In late May 2021, authorities are no closer to finding out who kidnapped Sherri than they were four years ago. Some reports indicate that the case has gone cold, but police state that they are still working on it. "The case is pretty unique, so it calls for unique handling of it," Sgt. Kyle Wallace told The New York Post..
"Generally when law enforcement doesn't say there's a public threat, they genuinely believe the person actually knows the perpetrator. The role of the police is to keep the public safe. If they believed it was some stranger that abducted her, they would be citing that over and over again."
A man called the Sheriff's department and stated that he was with Sherri the entire time she claimed she was abducted
Sherri told detectives that she was abducted by two Hispanic women armed with a handgun. The two women allegedly held her captive and tortured her in a basement before leaving her on the side of the road 22 days later. She provided two sketches, but they didn't provide any leads.
Police struggled to decipher the motive behind the alleged abduction. "When you're going to kidnap someone, you've got a reason for it, whether it's money, revenge or to get back at somebody," retired Sgt. Giacalone told Mail Online. "Generally when kidnappings go on that long, they don't end as well as this one did."
The confusing facts of the case got murkier after a mystery caller phoned the Sheriff's office claiming that Sherri was with him the whole time she was missing. "He said, basically, that it was a hoax," a source told The New York Post.
The feeling that Sherri hasn't been entirely forthcoming about what happened to her when she disappeared for a little over three weeks in November 2016 has persisted for years. People have come up with several theories about Sherri's disappearance, all of which Keith denied in his statement to ABC. Keith wrote:
"Rumors, assumptions, lies, and hate have been both exhausting and disgusting. Those people should be ashamed of their malicious, sub human behavior. We are not going to allow those people to take away our spirit, love, or rejoice… I understand people want the story, pictures, proof that this was not some sort of hoax, plan to gain money, or some fabricated race war."
Many believe that the key to this confounding mystery lies in the two pieces of DNA evidence collected from Sherri. Sheriff's Lt. Brian Jackson stated that the collected DNA didn't match anyone on the FBI's Combined DNA Index System (CODIS). The police have been requested to try matching the samples with samples present in genetic genealogy websites.
The websites have more DNA samples compared to CODIS since CODIS only contains DNA from past perps. Sgt. Jesse Gonzalez of the Shasta County sheriff's department declined to answer when asked whether authorities have tried using genetic genealogy to crack the case.
---