The recovery of a lost child is always a relief, especially when medics declare the child healthy and there's no indication of physical or sexual abuse. Paislee Shultis was found more than two years after she was reported missing. Police recovered Shultis hidden in a secret compartment under a staircase created by her abductors.
Police had long suspected that Paislee lived in her grandfather's house in Saugerties. However, they couldn't obtain a search warrant without solid information that Paislee's parents, Kimberly Cooper and Kirk Shultis Jr., held Paislee in the house.
Paislee didn't make a sound beneath the stairs while police searched the house for her
Shortly after Paislee's disappearance, her father, Kirk Shultis Jr., told police that he suspected that Kimberly Cooper, Paislee's mother, had fled to Philadelphia with their daughter.
However, police received intel that Paislee lived in Kirk Shultis Sr.'s house in Saugerties. Without a warrant, police couldn't search the house. "We'd been at the home almost a dozen times over a two-year period to follow up on leads," Police chief Joseph Sinagra told CNN.
In mid-February, police obtained information about Paislee they could use to obtain a search warrant. "This tip was fresh, it was factual, the information provided was corroborated," chief Sinagra said. He stationed officers outside the residence as detectives drafted the warrant.
Police found living quarters in the basement, complete with a kitchen, bedrooms, and a living room. One bedroom had Paislee's name on the wall, her clothes, and a bed. Kirk Shultis Sr. and his son told police that they set up the room anticipating Paislee's return.
Authorities may not have found Paislee without the keen eye of Detective Erik Thiele. He noticed something odd about the staircase leading to the basement; upon shining a light on it, Erik observed a blanket.
Police took apart the staircase to find Paislee hiding with Cooper. Chief Joseph Sinagra told NBC News that Paislee stayed perfectly still as police searched the house:
"It's quite possible they were under the staircase for four, four-and-a-half hours, almost five hours, before they were discovered. She stayed so still and so quiet with cops walking around under that staircase, literally, on top of them, above them."
The Chief told CNN that police suspected the parents had used the hiding spot before to conceal Paislee. Shultis initially seemed frightened but became happier after a detective brought her a happy meal.
Authorities reunited Paislee with her teen sister and legal custodian.
Paislee's parents face an uphill battle if they intend to reclaim Paislee's custody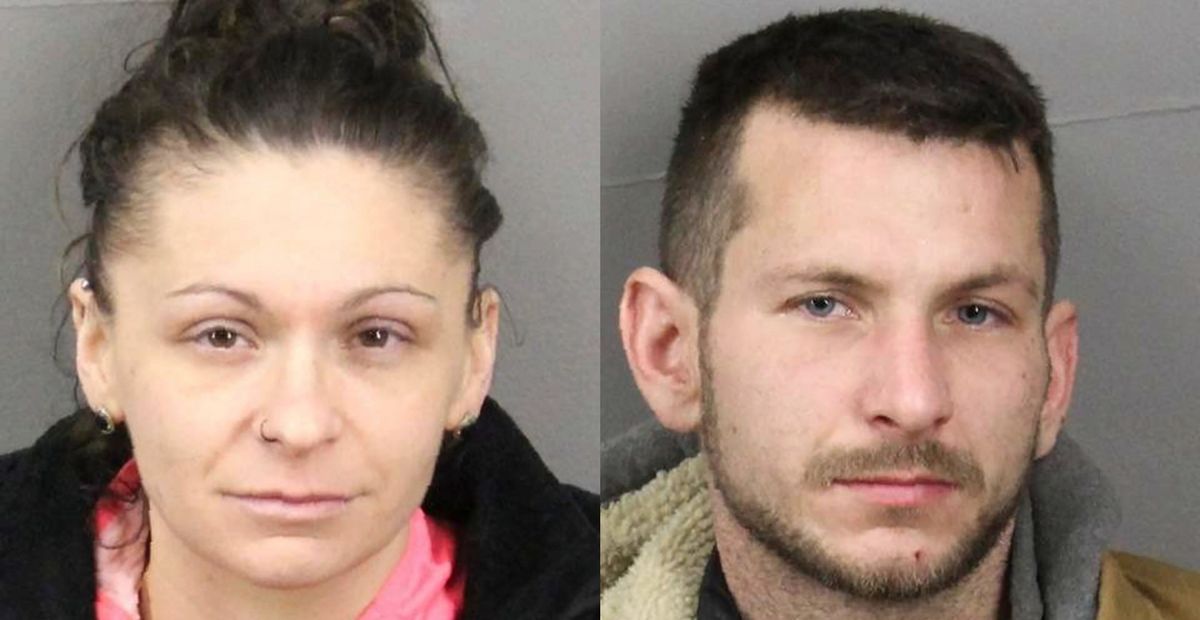 "Custody is an incredibly complex matter," Nick Hudson, a neighbor, told NBC News. "Obviously, what they did was wrong. I imagine the custodial parents would have been incredibly traumatized losing their daughter."
Before they can consider fighting for their daughter's custody, Paislee's parents face criminal charges. Kirk Shultis Sr. and his son were charged with one count each of custodial interference and endangering the welfare of a child.
Cooper faces charges of second-degree custodial interference and endangering the welfare of a child. Prosecutor Lauren Swan said that Kimberly was being investigated 'with the potential for additional charges.' She was remanded for an outstanding warrant.
"They need to really know all the facts," attorney Carol K. Morgan spoke on behalf of Cooper, imploring the public to understand the facts before casting judgment.
Kirk and Kimberly lost custody of Paislee and her sister in 2009, with a legal custodian getting custody. Chief Sinagra opines that if Kirk and Kimberly relied on the system, they might have regained custody over their children. The abduction massively affects their chances of getting their children back. He told CNN:
"Depending on what the reason was why Paislee and her sister were removed from their mother and father's custody, that may have been rectified by now. Whatever that deficiency was, may have been corrected and those parents may have had full custody of their children today but this is going to be a major setback for them."
However, with help from social services, Paislee's parents can reunite with their children. "That's the only way there is going to be a healing process and only way those children will ever have a chance at getting back with their parents," Sinagra told NBC News.
Meanwhile, Paislee needs to catch up with two years of living in captivity. The fact that she appears not to have been abused is a good sign, but her mental state remains a mystery. Chief Sinagra told CNN:
"We don't know what Paislee lived with for the past two years and we don't know what kind of damage may have been done because of the conditions that she had to live under. She was separated from her sibling, she didn't function like a normal child, as far as having the ability to go to school."
---