In 2019, two college students from California, Finnegan Elder, and Gabriel Natale, were arrested in Rome, Italy, for the fatal stabbing of Italian Carabinieri Deputy Brigadier Mario Cerciello Rega. After a trial that caught international attention, the defendants were found guilty of all charges relating to the stabbing and sentenced to Italy's stiffest punishment, life in prison.
The saga began after police, including Mario Rega, disrupted an extortion deal planned by Elder and Gabriel. The convicts alleged that the police, who wore civilian clothing and didn't have their service pistols, didn't identify themselves. Elder stated that he stabbed Mario in self-defense, thinking that his life was in danger.
Elder's parents traveled to Rome after an emotional Finnegan called them after the stabbing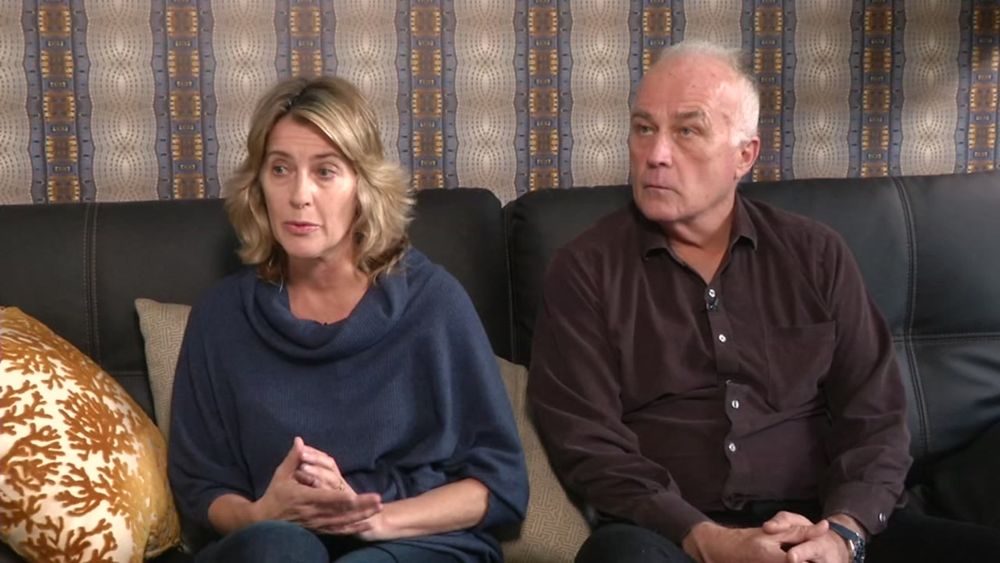 On 26th July 2019, Leah and Ethan Elder received a FaceTime call from their son Finnegan and two Italian police investigators. Finnegan stood in the background, crying. Ethan and Leah told ABC that the call left them in shock:
"He said, 'Mom, It's really, really bad.' He said, 'They're saying that I killed a cop and then the phone just went dead. Yeah, it was, it was really awful. I don't think Ethan and I could stand for quite a long time. After that, we both just sat here on the floor in this room and just cried and cried and cried."
Finnegan's parents couldn't understand how their son had gotten into such a mess. They'd thought themselves good parents who'd raised an upright son. "We took family walks, we have Sunday family dinners," Leah said. 
Per the investigative report, Finnegan tried to buy cocaine, but after Italian police broke up the transaction, he fled with the dealer's bag. Finnegan and Gabriel stated that they would only return the bag in exchange for money. The backpack owner arranged a meet and involved police, among them Brigadier Mario Rega. In the ensuing confrontation, Finnegan allegedly stabbed Rega eleven times. 
Finnegan's defense was self-defense, an assertion that his parents agree with. "He was choking him and pinning him down," Ethan said. "Finnegan thought he was in mortal danger." Leah and Ethan flew to Rome after Officer Rega's funeral, and they had nothing but words of condolence for his wife. Ethan told ABC:
"I'm just so heartbroken. I'm so heartbroken that her husband was here and now he's no longer on this earth. And I feel just an immense amount of pain when I think of her."
Elder's parents expressed their undying support for Finnegan after his sentencing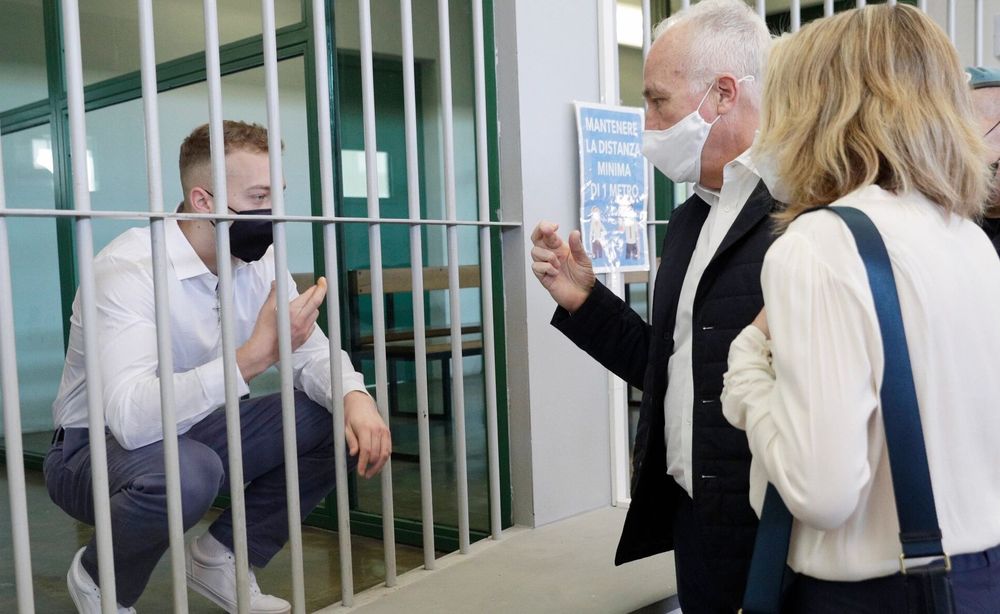 "I could feel how much physical contact he needed, so I just touched him the whole time and held his hand," Leah told ABC of the first time she saw Finnegan in prison. 
Leah couldn't hide her disbelief as the jury read out her son's guilty conviction and life-in-prison sentence. As police led Finnegan out of the courtroom, Ethan called out, "Finnegan, I love you," in a show of support. 
The case has drained Leah and Ethan financially, but it is expected that Finnegan and Gabriel will appeal the decision. The jury has 90 days to release a detailed reasoning for its decisions. That report will form the basis for any appeal lodged by the parties. 
---