Alec Baldwin has taken time off from acting to spend time with his family as he processes the fatal shooting of cinematographer Halyna Hutchins on the set of Rust. Baldwin's wife and kids left the couple's Manhattan apartment for an unknown location on 22nd October 2021. An unidentified woman carried the kids and the family's cat into a waiting SUV that sped off shortly afterward.
"He needs to take a while to himself, to be with his family," a source close to Baldwin told People. Alec has a lot of love and support to get him through this challenging period as he shares six children with his wife, Hilaria Baldwin: Carmen, Rafael, Leonardo, Romeo, Edu, and Lucia. He also shares a daughter, Ireland Baldwin, with his ex-wife Kim Basinger. 
Alec and Hilaria aren't looking to welcome another child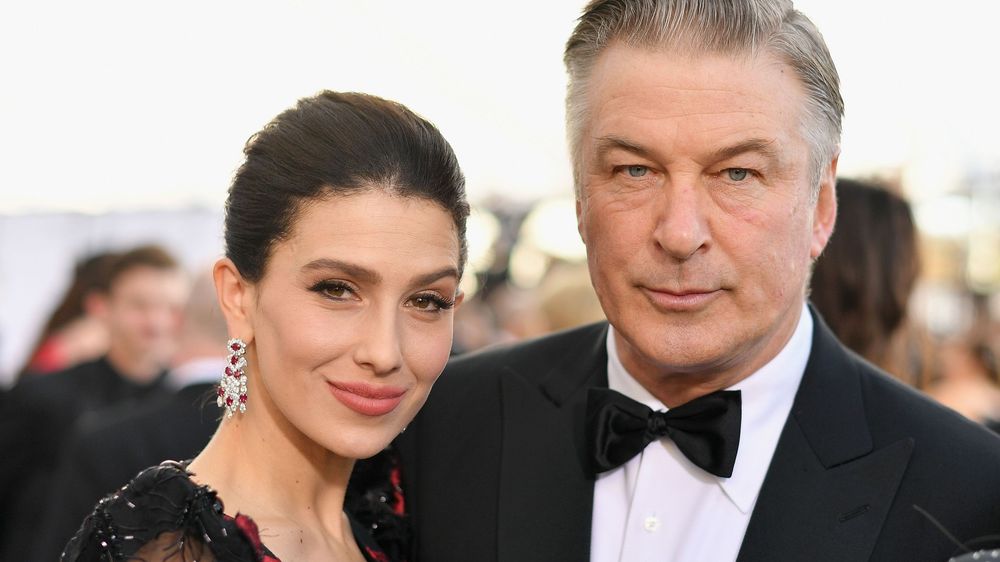 Alec foreshadowed the birth of his youngest child, Lucia, during an appearance on The Ellen DeGeneres Show. "She [Hilaria] wants to have a girl," Baldwin said. "She wants Carmen to have a little sister."
Lucia arrived via surrogate a few months after Hilaria gave birth to Edu. Hilaria explained on Instagram that she had longed for a daughter following a tragic miscarriage she had in 2019. She captioned an early March 2021 Instagram post:
"Our hearts are filled with so much gratitude. That Baldwinitos craved so much to have a little sister. Many of you may remember the loss of their sister at four months in the end of 2019. There isn't a day that goes by where we don't ache for our daughter. When I found out our baby had died, I told our children that their sister was going to come, just not at that time."
Hilaria told People that her kids have gotten so used to welcoming new babies that they keep asking when the next one will arrive. She's asked them to stop asking her that question as she's content with the couple's children. Hilaria said:
"It very much feels like we're done. I've said in the past that I was done when I wasn't done. I think, right now, I'm so tired. And I feel, just with COVID – it's just insanity."
Alec told People that he gets frustrated with Hilaria being the main attraction in the family. "It's lonely as soon as my wife walks in," he lamented. However, he doesn't envy Hilaria's workload as the kids scramble to cling to her. He said:
"My wife is the casualty there because no matter how much help we have – and we both have to go to work, so we have some help – they only want their mother. What I always say is I'm doing really well with the kids until my wife comes home and then I'm invisible."
Alec's daughter with ex-wife Kim Basinger, Ireland Baldwin, supported him after the shooting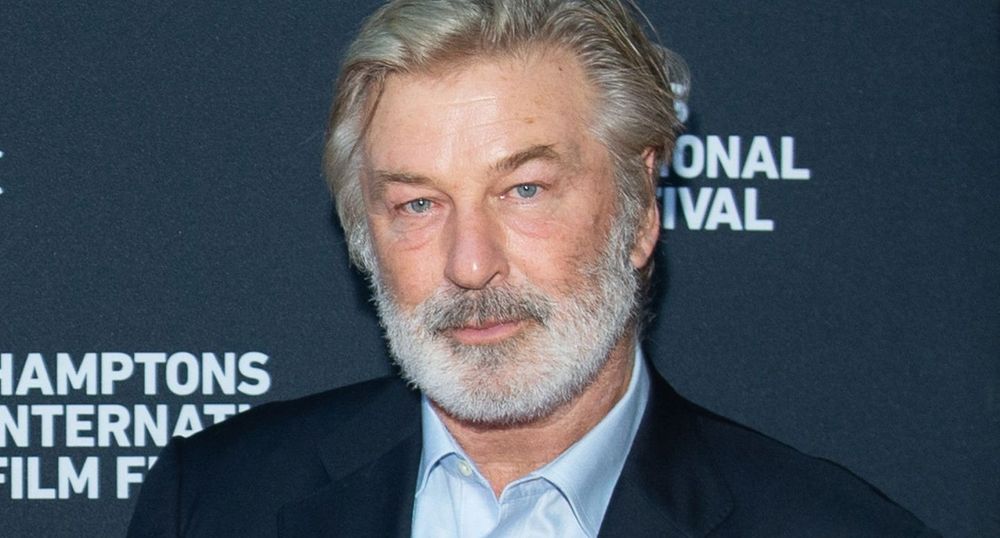 Alec Baldwin and Kim Basinger married in 1993. They welcomed Ireland Baldwin before they split in 2002.
The pair successfully co-parented their daughter and share a cordial relationship. Ireland, a successful model, enjoys a great relationship with her stepmother. In a rare candid moment about her relationship with Ireland, Hilaria praised Ireland and her mother, Kim:
"I love my stepdaughter as much as I love my biological children and I became a mommy lioness when I see comments that insinuate otherwise. Having a stepchild is a delicate matter. I think my relationship with her has been so successful because I never tried to step in as her mommy. She has a good mother, who I have tremendous respect for."
Following news of the tragic incident involving her dad, Ireland posted a message on Instagram expressing support for Halyna's family and friends. "And wishing I could hug my dad extra tight today," she added. Ireland then warned journalists to stop contacting her:
"To the handful of journalists who have been contacting me, you're despicable and insensitive. To anyone who's been giving out my number, please lose it and don't contact me again."
Alec and Hilaria's children have Spanish names but do not have European ancestry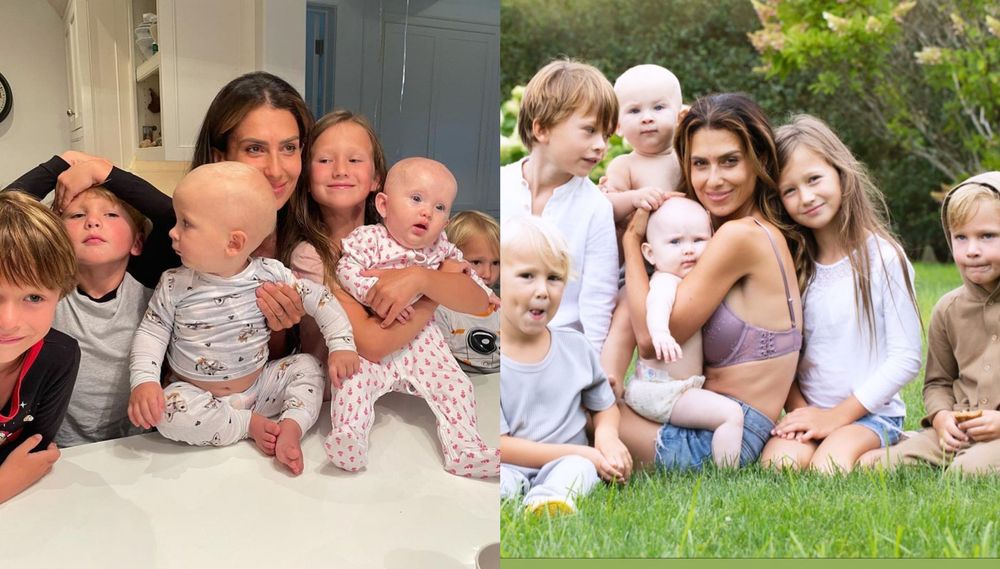 In December 2020, a Twitter user posted a thread accusing Hilaria of lying about her ancestry. The user accused the Boston native of identifying as Spanish and neglecting to correct media outlets stating that she's European.
Hilaria didn't think much about the thread until media outlets started to run with it. Netizens and the media dissected Hilaria's accent inconsistencies and ethnicity, concluding that Hilaria had lied to the world for nearly a decade. Hilaria told Irish Times that she never hid her American ethnicity:
"I was born in Boston. I spent time in Boston and in Spain. My family now lives in Spain. I moved to New York when I was 19 years old and I have lived her ever since. For me, I feel like I have spent ten years sharing that story over and over again."
Hilaria stated that she told Alec that she was a Boston native during their first meeting. Her Spanish connections stem from her parent's love of the European nation. Hilaria visited Spain yearly following her first visit when she was a baby.
The family spoke Spanish and ate Spanish food when they stayed in Boston. "When we weren't in Spain, we called it 'we brought Spain into our home,'" Hilaria said. She stated that her Spanish connections are important to her, and she hopes that her kids can embrace Spain as much as she has.
Hilaria's kids have Spanish names, and they learn Spanish in school. "I send them to a bilingual school where they have Spanish in school and I speak to them Spanish at home," she said. She added that the family plans to spend more time in Mallorca after the pandemic.
"This has been a part of my whole life and I can't make it go away just because some people don't understand it," Hilaria said. A month later, Hilaria conceded that she should have explained her Spanish roots better. "I should have been more clear and I'm sorry," she wrote on Instagram.
Still, some people don't understand Hilaria's insistent desire to appear Spanish. Hilaria's former dance partner, Alexander Rechits, told the Irish Times that she doesn't understand Baldwin's name change from Hillary to Hilaria:
"It's always her desire to be considered Spanish. She had roots in Spain, her brother lived there, she visited there a lot. But Hillary is a very good strong name, so why would you change that when you were born here and you weren't born in Spain?"
---