Christen Press is an American soccer player for Manchester United and the United States Women's National Soccer Team. Press impressed as a Division 1 player for Stanford Cardinal, where she set the current all-time scoring and assists record. Christen was WPS's 2011 Rookie of the Year, but a year later, she left for Swedish club Tyreso FF after the WPS folded.
Press' impressive performances earned her a call up to the national team in February 2013. So far, she has scored 60 goals in 142 appearances for her country.
This piece will look at Christen Press' parents, Stacy and Cody Press.
Cody was a star American football player in college and Stacy impressed on the tennis court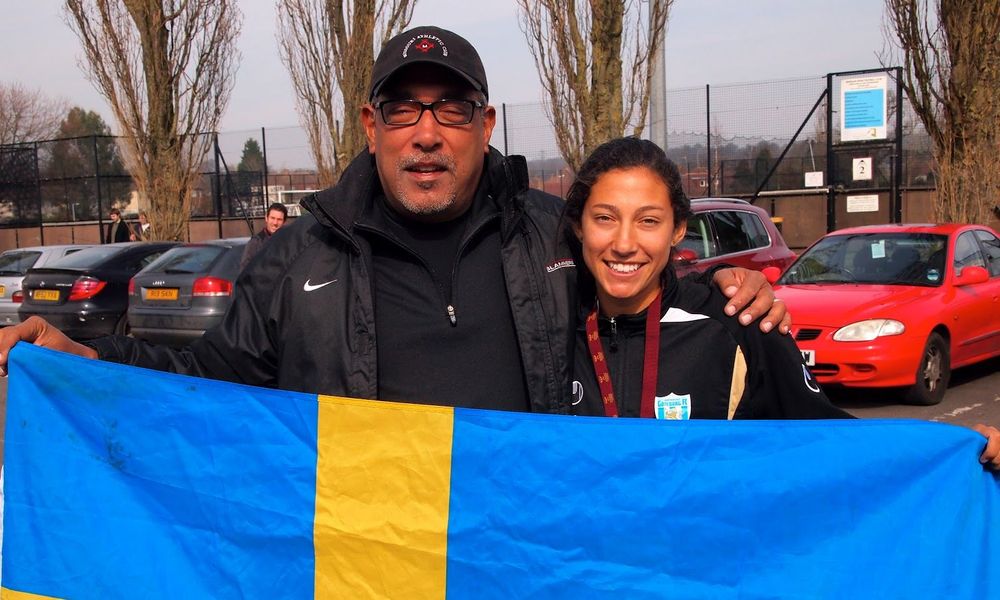 Christen Press was born on 29th December 1988 in Los Angeles, California, to Stacy and Cody Press. Stacy and Cody met at in the early '80s at Howard University. They were married on New Years' Eve 1982. Their marriage yielded three daughters: Tyler, Christen, and Channing.
Cody and Stacy were star sportsmen in college; Cody was the football captain at Dartmouth, and Stacy brushed aside opponents with ease on the tennis court. Neither Cody nor Stacy pursued athletic careers, but they passed on their athletic genes to their daughters. Stacy was particularly involved in pushing her children towards sports. Cody told Sports Illustrated:
"They would do Brownies. They played tennis. They ran track. Finally, Stacy said, 'You guys are doing too much stuff. You have to pick a few things.' So they picked soccer and tennis. And still did stuff like the talent show at school, and Stacy would be the one to choreograph the talent show. She dedicated her life to the girls."
Eventually, the sisters settled on soccer. They earned starting berths in the Slammers FC team, but from the beginning, Christen was the undoubted star. She told Sports Illustrated that Cody's catchphrases motivated her to keep pushing. She particularly liked, 'You better bring your lunch pail,' a reference to blue-collar workers who worked so hard they barely had time for lunch.
"There's a lot that's out of your control," Christen told SI. "But the one thing that you can control is your work ethic." Stacy read that the football legend Pele took 100 shots every day with each foot to sharpen his shooting skills. Christen emulated Pele by taking 100 shots with each foot every day before or after practice, leaving Stacy to fetch balls out of the trees behind the goal.
Press paid tribute to her deceased mom by having her date of death engraved on her world cup soccer boots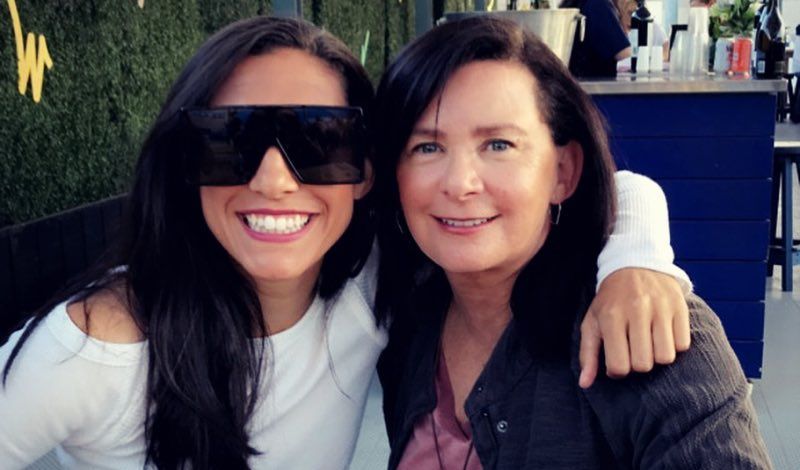 A couple of months after running a half-marathon, Stacy suffered a surprise seizure. A cancer specialist later confirmed the worst: Stacy was diagnosed with a stage IV glioblastoma – a rare and aggressive condition. Stacy then suffered a stroke during surgery, leaving her partially paralyzed.
In an incredible show of strength, Stacy went through chemo and therapy. Unfortunately, she suffered a brain aneurysm that condemned her to life support. At the hospital, Cody and his eldest daughter Tyler painfully decided to take Stacy off life support. "Tyler and I made the decision," Cody told SI. "We're all here and giving her morphine. And we took her off life support."
Stacy Press was 58 when she passed away on 23rd January 2019. The family went to Catholic Church, but they chose to forego the formalities of Catholic burial. "The girls said screw that," Cody revealed. "We'll do our own service at Palos Verdes Golf Club. They set up for 250 people. Lots of local people. All the Slammers showed up from Christen's team."
Some of Stacy's national teammates showed up, including Megan Rapinoe and Tobin Heath. "It was very nice of them," Cody added. Christen paid tribute to Stacy by having her date of death, 01.23.19, engraved on her World Cup boots. After scoring a header during the semi-final against England, Christen gazed upwards and raised her hands to the heavens. "I was thinking of my mom," she said after the game.
"Stacy would have loved it," Cody said of the goal.
---