Gabrielle Union and Dwyane Wade form one of the most adorable couples in the world. They are the envy of couples everywhere, and many wonder what the secret to their seemingly unending happiness is.
Gabrielle and Dwyane have built their relationship on a strong foundation of love and trust. Both of them have been in previous failed marriages, and they know what it takes to maintain a strong relationship.
Keep reading to find out how the couple's relationship has evolved over the years.
Gabrielle and Dwyane met at a Super Bowl event in February 2007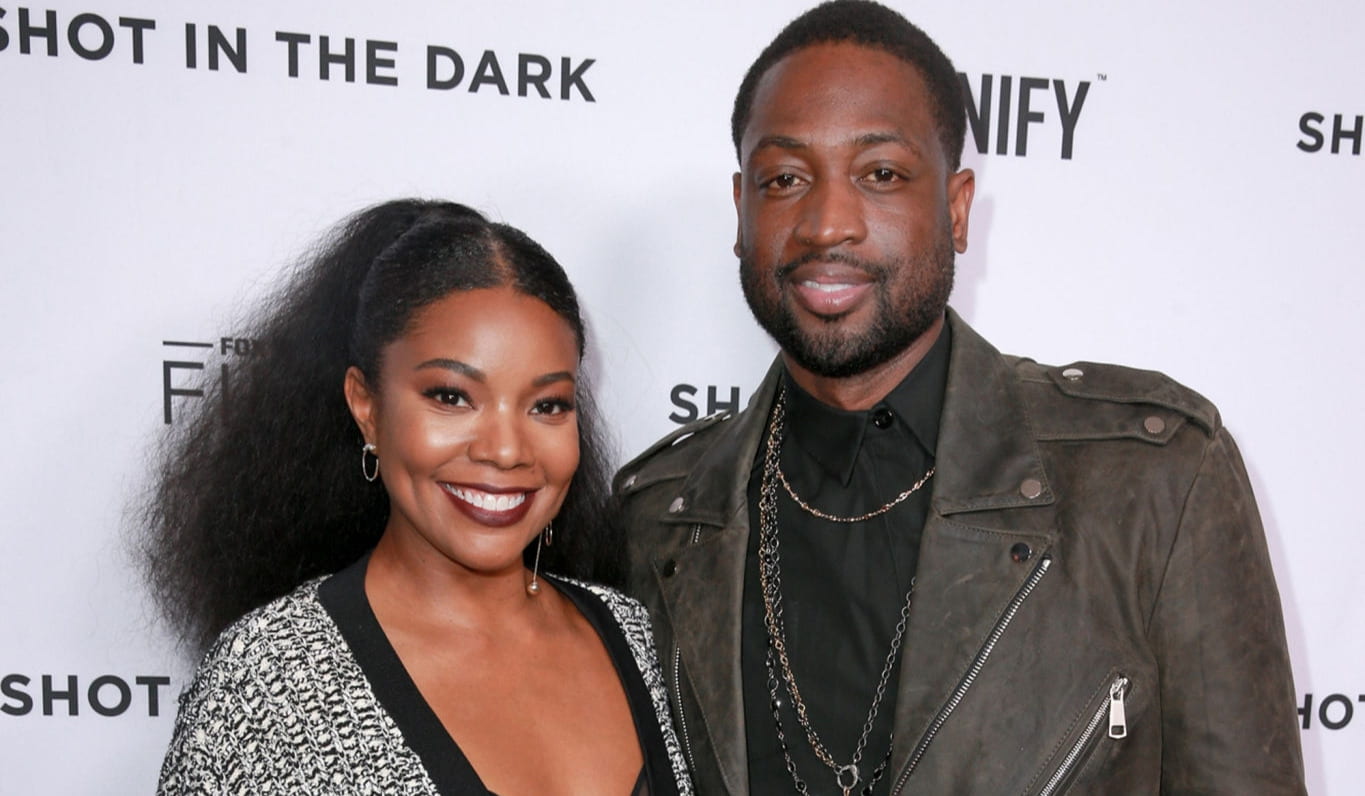 Gabrielle and Dwyane met by chance when they were both picked to host a sponsored Super Bowl party in 2007. It wasn't love at first sight for the couple, and both of them were dealing with other relationships. Gabrielle was dealing with the aftermath of her divorce from NFL player Chris Howard.
Dwyane was in a relationship with childhood sweetheart Siovaughn Funches, but their marriage was on the rocks. Wade ended up filing for divorce one year after meeting Union. Gabrielle later confessed that even though she was attracted to Dwyane, she had reservations about his character. She told Glamour;
"When I met Dwyane, his resume looked like crap; athlete going through a divorce, nine years younger than me. None of that screamed, 'Let's have a lasting relationship."
Gabrielle went on to pursue another relationship while Wade endeavored to complete his divorce. At some point during this period, Union broke up with her new love interest, and she decided to give Dwyane a chance. Gabrielle continued;
"Then, after I had a heart-crushing breakup with yet another immature jerk, I thought, it can't be any worse if I date a fetus."
By using the word fetus, Union was alluding to the age difference between herself and Dwyane.
Gabrielle and Dwyane confirmed their relationship when they appeared together on the cover of Essence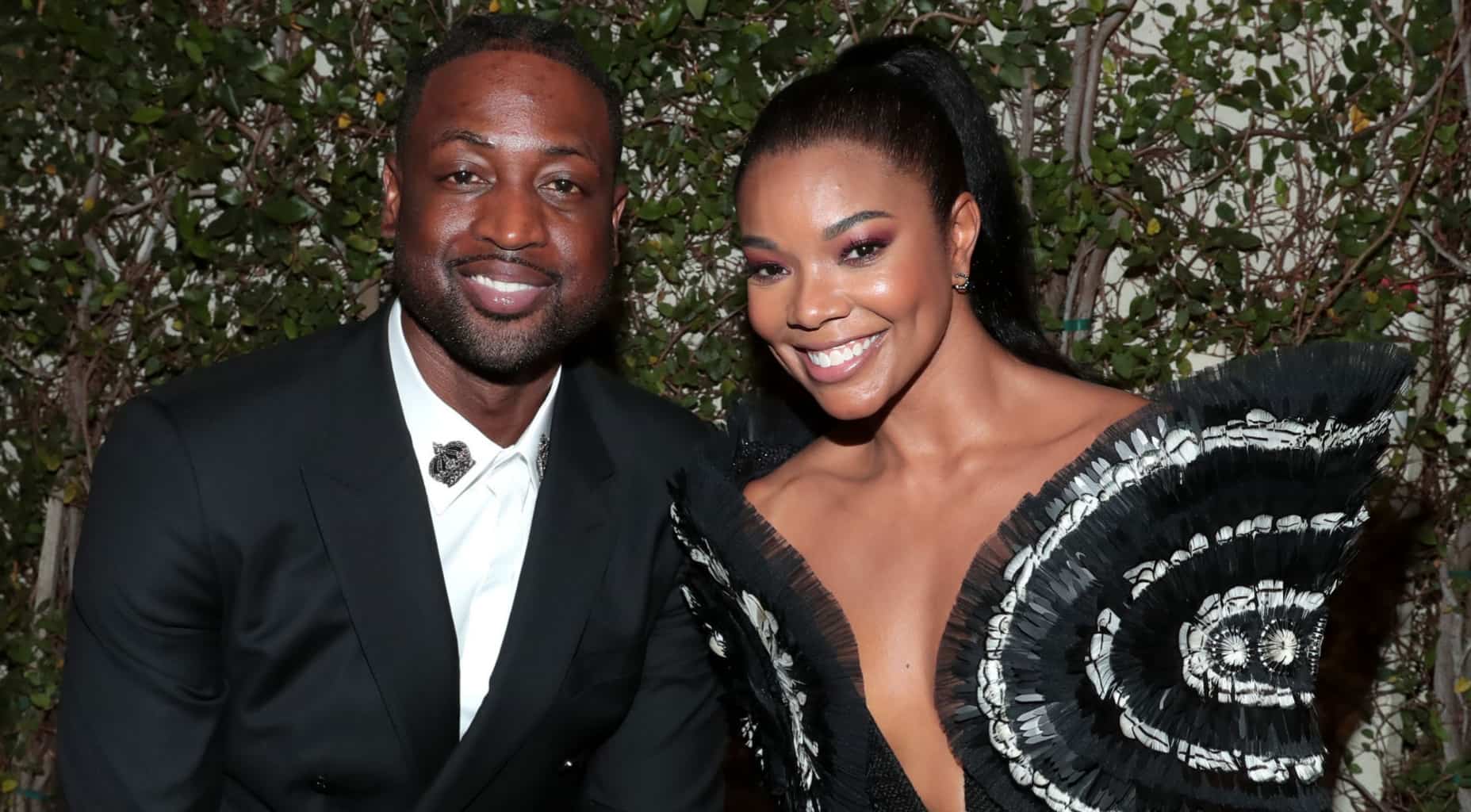 In 2010, the couple made their first public appearance together when Wade invited Union as a guest for an annual fundraising event for the Wade's World Foundation. Dwyane and Union looked close, but neither of them confirmed that they were in a relationship.
Rumors of a relationship between the couple inspired online backlash, with some people calling Gabrielle a homewrecker. The event happened one month after Dwyane finalized his divorce. Dwyane's ex, Funches, went as far as suing Union for 'emotional distress'. She also tore into the couple in an episode of The Dr. Phil Show.
The case was eventually dismissed because Funches couldn't establish facts to support her case. The relationship was confirmed a couple of years later when Dwyane and Gabrielle appeared on the cover of Essence magazine. Gabrielle told Glamour;
"He had wisdom that comes with facing adversity. He's sweet, funny, honest about his shortcomings. When I put my preconceived notions to the side, I found someone cool."
The couple briefly split up in 2013 due to conflicting schedules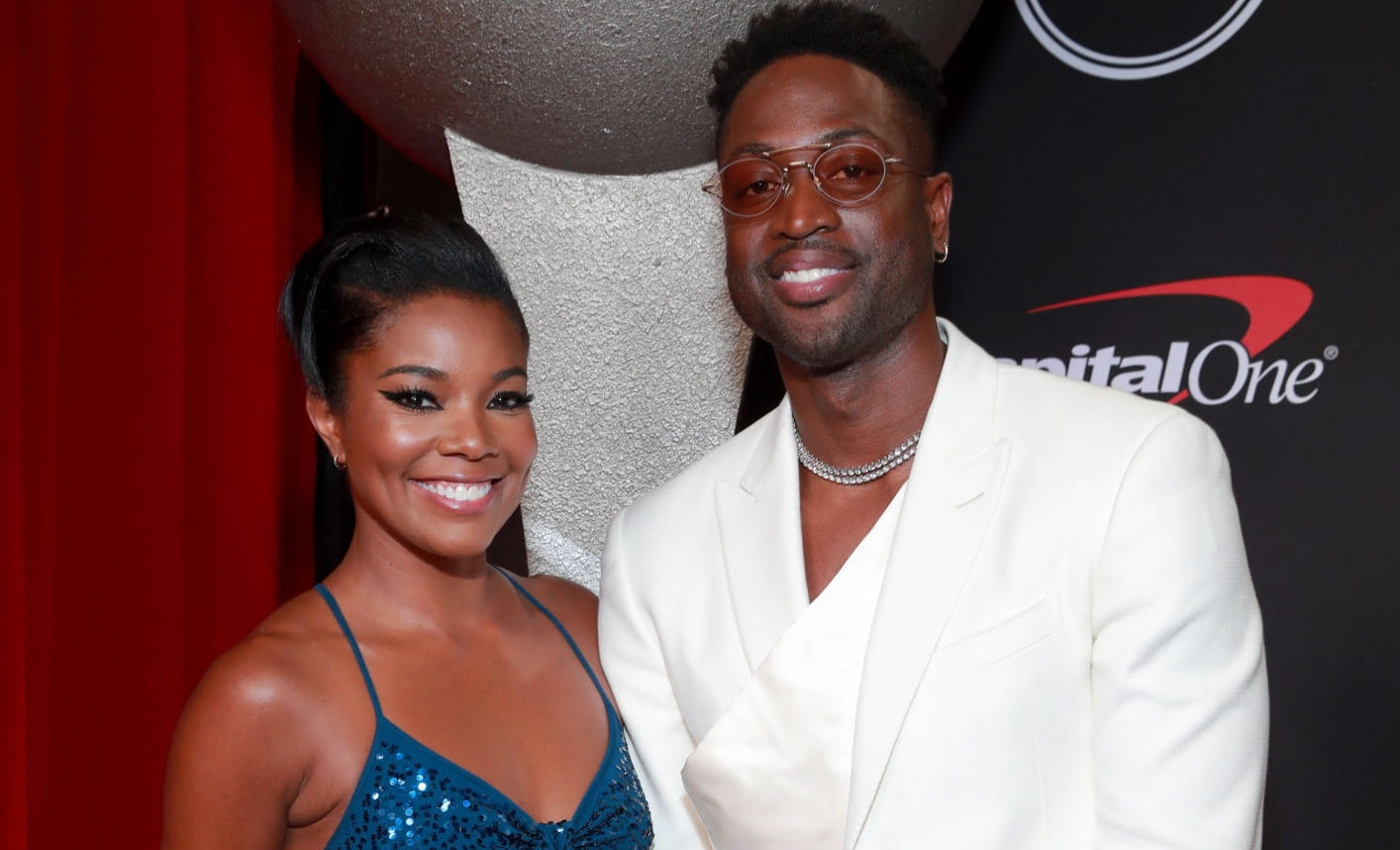 Gabrielle and Dwyane appeared to be going strong in 2012. In the 2012 NBA finals, Gabrielle appeared courtside to cheer on Dwyane as the Miami Heat defeated Oklahoma City Thunder to clinch the title. However, several months later, it was reported that the couple had decided to split up.
The reason for the split was that their busy schedules didn't allow them enough time to spend with each other. Gabrielle told Glamour that her schedule was particularly hectic;
"[When Dwyane and I broke up briefly in 2013], it was because of distance and scheduling. I finished filming the show, then I flew to Vegas right away to start shooting Think Like a Man Too. I couldn't take time off, and I missed some quality togetherness we desperately needed."
Over the summer, Gabrielle had time to reflect on her relationship, and she found that it wasn't worth sacrificing her family to benefit her career. She chose to restore her relationship with Dwyane. Gabrielle said;
"Over the summer, I reassessed priorities. I'd always wanted an awesome career with back-to-back projects, but I realized I wasn't willing to sacrifice my relationship for it. Moving forward, I decided my work schedule has to make sense for our family."
They took it slow for a while before Wade proposed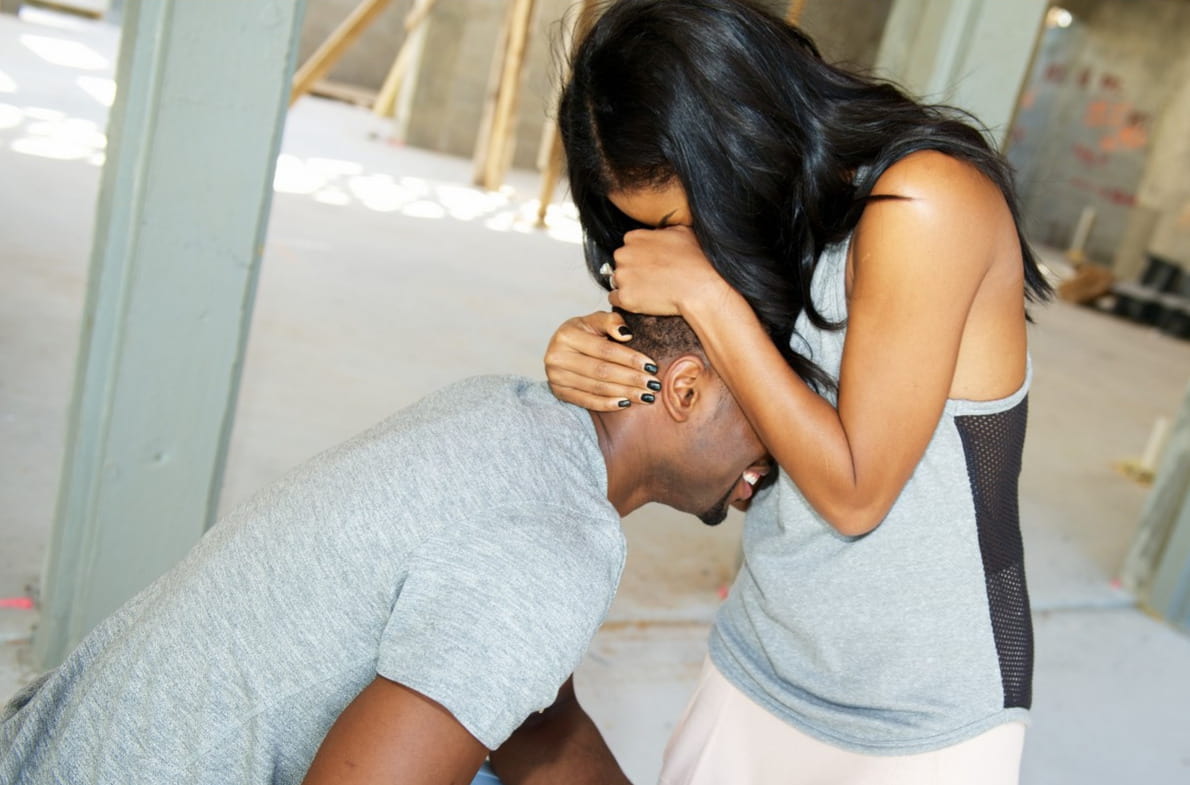 During their 2012 appearance on Essence magazine, Dwyane and Gabrielle revealed that they were trying to take it slow when it came to marriage. They were both scarred by previous marriages, and they didn't want to rush into another one.
In December 2013, Dwyane decided that it was time to propose, and he called on his sons to help. The marriage was going to affect his sons, and he wanted them to play a role in the proposal. Dwyane told Oprah during a televised special on OWN;
"I took her outside to look at the water, and at first, she's like, 'What is going on?' I get behind her, and I get on a yoga mat because I couldn't put my knees down. I'm sitting there waiting for her to return around and she's reading the boys' signs, and the boys said, 'Will you marry us?'"
Gabrielle said yes, in what was an emotional moment for the couple and their family.
Dwyane and Union got married in August 2014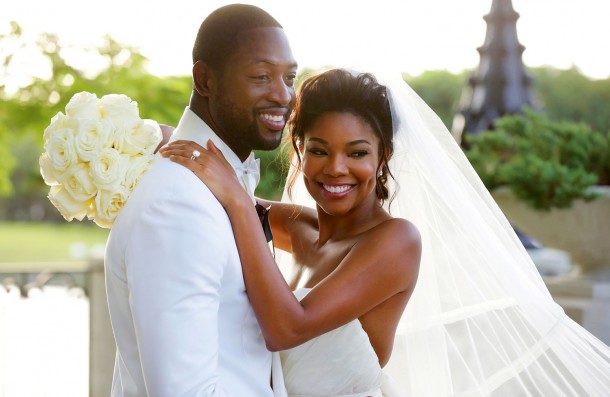 Gabrielle and Dwyane tied the knot in a lavish ceremony in Miami. According to Gabrielle, Dwyane did most of the planning due to her busy schedule. Gabrielle told Us Weekly;
"We're pretty deep. And by we, I mean he and the wedding planner. I'm at work. He realized that I was trying to turn it into frat party with k-cups and beer pong, and he took over. He really Kanye'd himself and really double down, and it's his princess day and I'm just along for the ride."
Gabrielle posted an Instagram photo with the following caption after the wedding;
"Someone told me that if our wedding was any indication of how our marriage would go, there would be a lot of happiness in our future… And he ain't never lied! 8-30-2014 was the 1st step and we keep on steppin! Every day I think there's no way I could love you any more than I did the day before, but I fall deeper in love with you each morning."
After the wedding the couple flew to the Maldives for their honeymoon. Union and Dwyane recently celebrated their 5th wedding anniversary and they look to be going strong.
The couple had issues with conception before welcoming baby Kaavia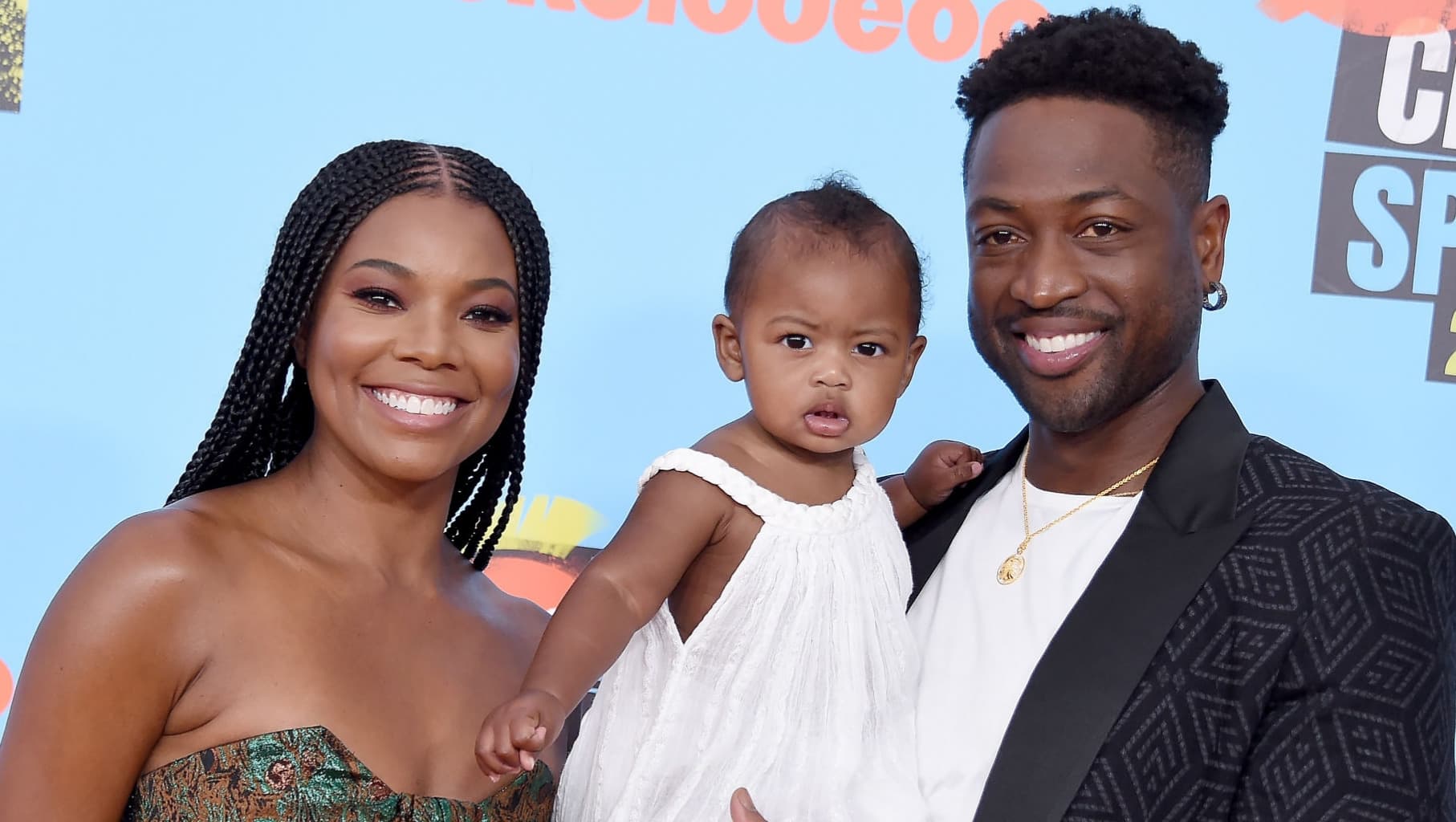 In October 2017, Gabrielle revealed in her memoir that she went through eight or nine miscarriages as the couple tried to have a child. She revealed that she had fertility issues that were hampering the couple's effort get a child. Gabrielle talked to Oprah about the couple's heartbreaking experiences;
"We get the pregnancy test. We're very excited. We get the positive results. The doctor gave us this call during the All-Star weekend in New York. I'm shaking. Everyone who is around me, we're all just crying. It was the best few days I've ever had in life, and then you go back in for additional testing and they're gone."
Gabrielle also revealed that she was happy being the stepmom to Dwyane's sons and nephew. Her experiences with Dwyane's sons continued to give Gabrielle motivation to be a mother, and the couple eventually decided to try out surrogacy.
Surrogacy worked, and on 7th November 2018, Kaavia James Union Wade was born. The couple went through a lot to get Kaavia, with Dwyane admitting that, at some point, he was scared for Gabrielle's health. However, people still found the time to shame the couple for using a surrogate.
The criticism partly got to Union as she confessed that it was hard for her to let go of the fact that she didn't carry her baby. Nevertheless, it doesn't affect the love she feels for her daughter. From what we can tell, Dwyane and Gabrielle are living a happy life with their children.
The future looks bright for Dwyane and Gabrielle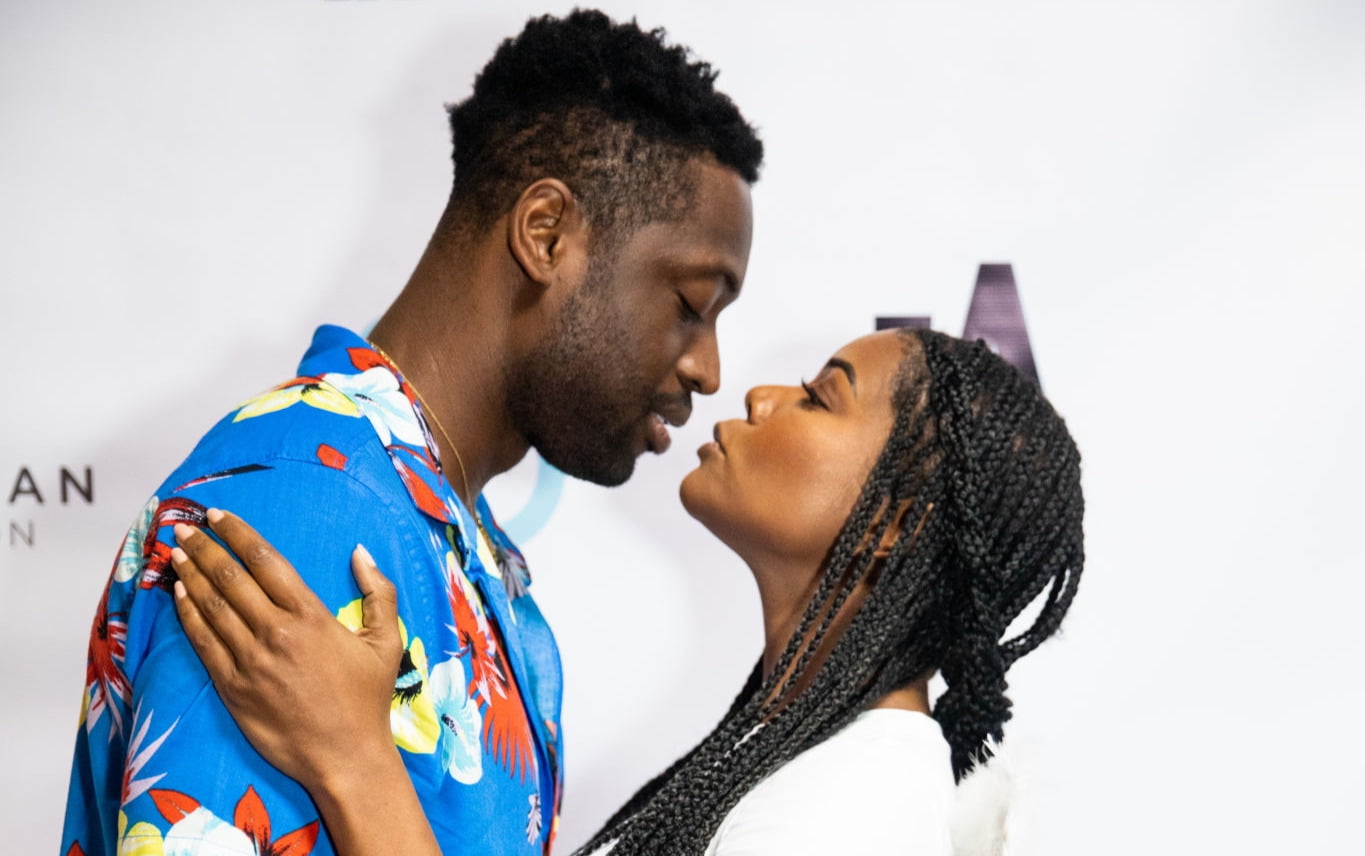 Dwyane and Gabrielle are publicly supportive of each other, and it bodes well for their relationship. In April 2019, Gabrielle was there to support Wade as he played his last NBA game with the Miami Heat.
The couple also put on a united front when Dwyane was criticized for allowing his son, Zion, to attend an LGBTQ event. Gabrielle told Us Weekly;
"People talk a lot about diversity and inclusion, but they don't actually mean it. In our household, we mean that, and that's why the entire household went to Pride."
Dwyane also supported Gabrielle when she was 'fired' from America's Got Talent. Gabrielle was allegedly fired for speaking out against content that she thought was racial. Variety also reported that the producers informed Gabrielle that her hairstyles were 'too black' for the audience.
Dwyane tweeted the following on 27th November 2019 in a show of support for Gabrielle;
"So cheers to you @itsgabrielleu on not losing sight of the lessons we talked about teaching our daughter and for kicking ass while you were on that platform. Number 1 judge on one of the biggest shows in the world."
---