Bubba Wallace Jr. is an American driver who competes in the NASCAR Cup Series for Richard Petty Motorsports. Wallace, in the No. 43 Chevrolet Camaro ZL1 1LE, is the only African American driver on the NASCAR grid. Bubba is considered an immense talent and he has proved to be a force to be reckoned with behind the wheel. He came second in the 2018 Daytona 500 and placed third in the 2019 Brickyard 400.
Recently, Bubba has achieved more fame because of his activism efforts. He has become the face of the Black Lives Matter movement in American stock car racing. Bubba played a crucial role in NASCAR's decision to ban the Confederate flag during racing events.
This piece will look at Bubba's parents and girlfriend, and his struggle with depression.
Bubba's dad supported his racing career while his mom supported his sister's basketball career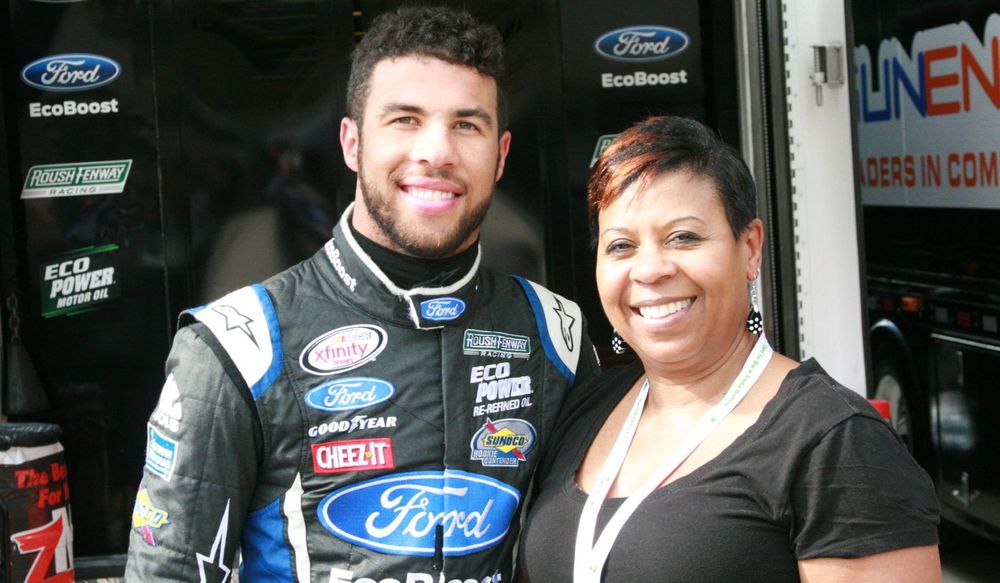 Bubba was born on 8th October 1993 in Mobile, Alabama, to Darrell Wallace Sr. and Desiree Wallace. He grew up alongside his sister in Concord, North Carolina. Darrell introduced Bubba to racing when he was nine years old. Bubba loved racing, and he had a natural talent for it, and so his parents decided to support his racing career.
Wallace's sister, Brittany, was a star on the basketball court, and Bubba's parents wanted to support her passion for the game. So, Darrell became a regular on the track with Bubba, while Desiree traveled across the United States with Brittany as she played basketball.
Darrell was Bubba's first sponsor in motorsport, and he supported his son as he moved up the ranks. Desiree also supported Bubba in whatever way she could, and it paid off. When Bubba came second in the 2018 Daytona 500, he thanked his family for their support. Bubba said:
"I just try so hard to be successful at everything I do, and my family pushes me each day and every day, and they might not even know it, but I just want to make them proud. But yeah, I just love my family and having everybody here from my mom, my sister, my uncle. Everybody here just means a lot."
Bubba'a parents divorced, but they still support Bubba together.
Bubba's parents are proud of Bubba's activism but they are concerned for his safety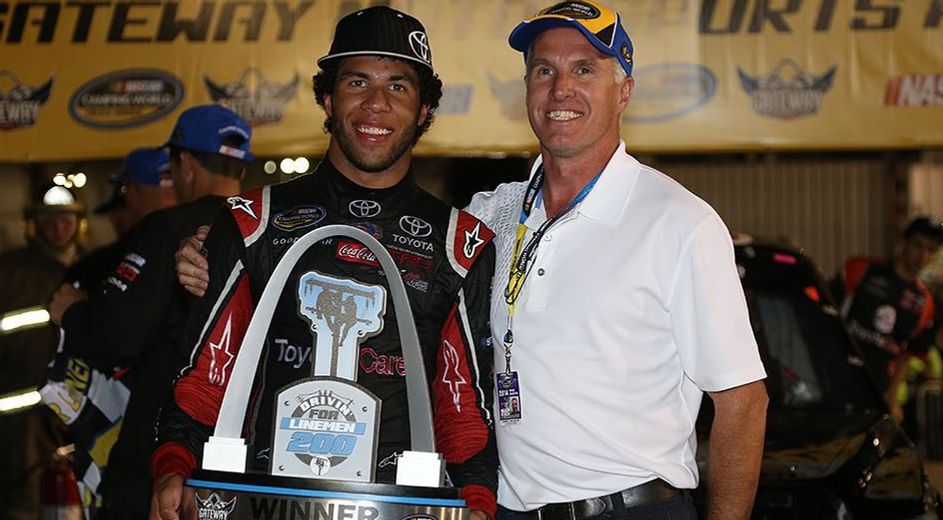 As Bubba rose up the motorsport ladder, and NASCAR became a possibility, Bubba's mom became apprehensive about him joining the grid. However, she knew that it was Bubba's dream to become a NASCAR driver, and she allowed him to do it. She told Blavity:
"It's not that I didn't like the sport… I went to a couple of races and I knew a little about it. But, I wasn't sure if that was what I wanted for Bubba… At the end of the day, Bub was committed to it. So here we are."
Bubba has struggled during his time as a NASCAR driver. He has found it challenging to finish in the top positions, but he has made a permanent mark on the sport through his activism. Bubba's activism put pressure on NASCAR to ban the Confederate flag during races – a move which has been touted as crucial towards achieving equality in the sport.
Bubba's parents are proud of Bubba for his activism efforts, but they are concerned for his safety. Wallace told The New York Times:
"He was proud of what I was doing on and off the racetrack, but he was worried about safety, going out in public and whatnot. It's just crazy that you have to worry about that side of things. Definitely got to watch your back now… Now I've got to be careful what I do. That's kind of the sad world we live in."
Bubba's girlfriend Amanda Carter was not a racing fan before the couple started dating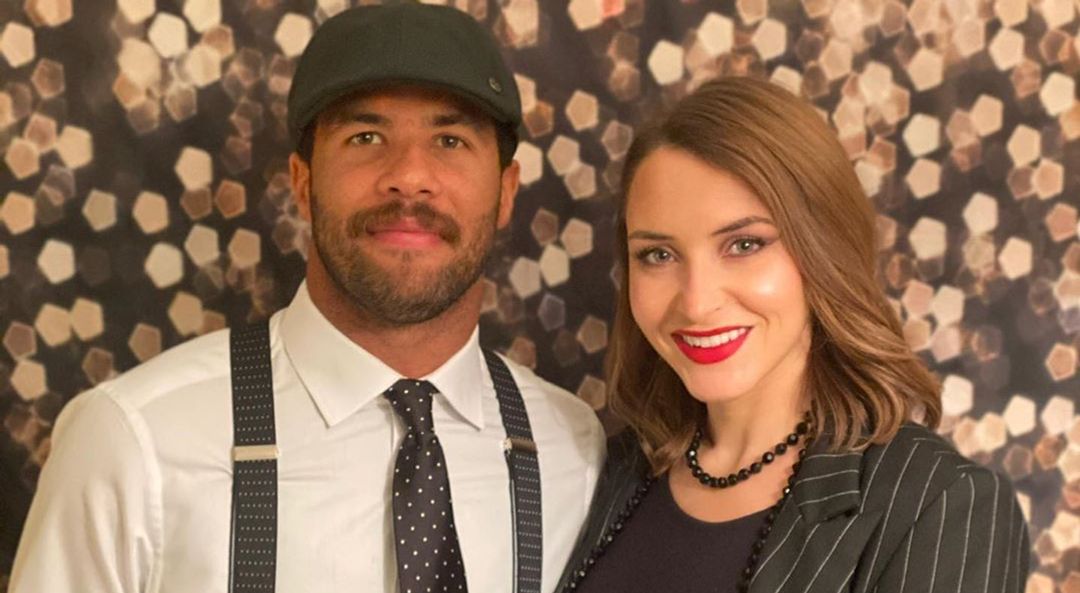 Bubba's long-time girlfriend Amanda Carter is a regular on the stands during Bubba's races. She understands the dynamics of motorsport, but it wasn't the case when the couple started dating. The couple featured in a Facebook docuseries titled Behind the Wall: Bubba Wallace, in which they revealed that Amanda didn't care much about racing until she started dating Bubba.
Wallace talked about how far Amanda had come as a motorsport fan in a speech he gave after coming in second in the 2018 Daytona 500. He said:
"Amanda has come into this not knowing which way was up, down, left or right with this sport. She gets it. She understands how much I love it, and how much I want to do well. Just how competitive I am."
Amanda recently praised Bubba for his activism efforts after he used a unique paint scheme on his car that showed support for the Black Lives Matter movement.
Bubba was surprised at the impact of his confession about his battle with depression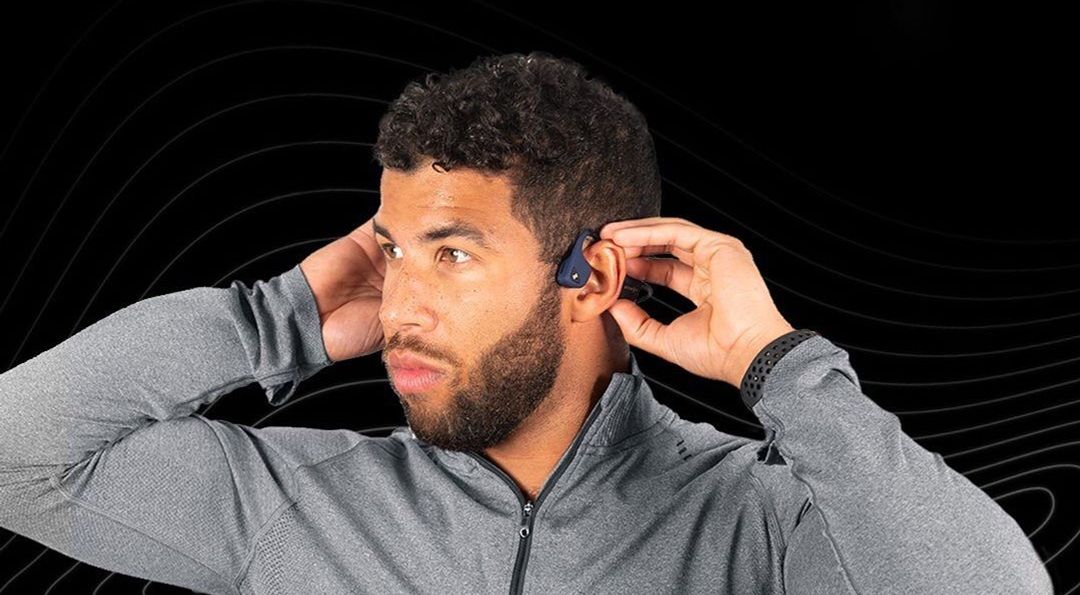 In May 2019, Bubba broke down at Kansas Speedway and revealed that he was struggling with depression. He talked about his poor results on the track and the turmoil in his personal life. Bubba told Dale Jr. several months later that the confession was a release for him. He said:
"A release, for sure, a release of emotions, anger, frustration, tears, sadness, darkness, loneliness, everything. When I talked about it, it's emotional to think about it to this day. There's still days… it's been a lot better, [but] there's still days that I'll go home, sit on the couch and just look at a blank TV."
Bubba also talked about how his parents' divorce affected him, and that it caused a physical confrontation between him and his father. Wallace revealed that he was making efforts to get better, which included going to therapy. He also talked about the unexpected impact of his confession. He said:
"For weeks and weeks [since then], I'm still getting thanked for talking about depression, that it's helped so many people. I'm like, 'Oh, I didn't know it was such a big deal.' I was just asked what was going on, and I told them because I'm an open book. What you see is what you get."
---