Chase Claypool is a Canadian American football wide receiver for the Pittsburg Steelers of the NFL. Claypool showed promise as an athlete at a young age, and at the age of six, he started martial arts training. He then thought that his future lay in bike-riding and then in basketball. However, Claypool's true calling was football.
While coming to the end of his high school career at Abbotsford Senior School, Chase had more than fourteen offers to join top-tier universities such as Mississippi State and the University of Michigan. Chase chose to join the University of Notre Dame, where he spent four years breaking record after record.
During the Steelers' recent win against Philadelphia, Chase became the first rookie to record at least three receiving and one rushing touchdown. This piece will look at Chase's parents.
Chase's mother Jasmine struggled to deal with her daughter's 2011 suicide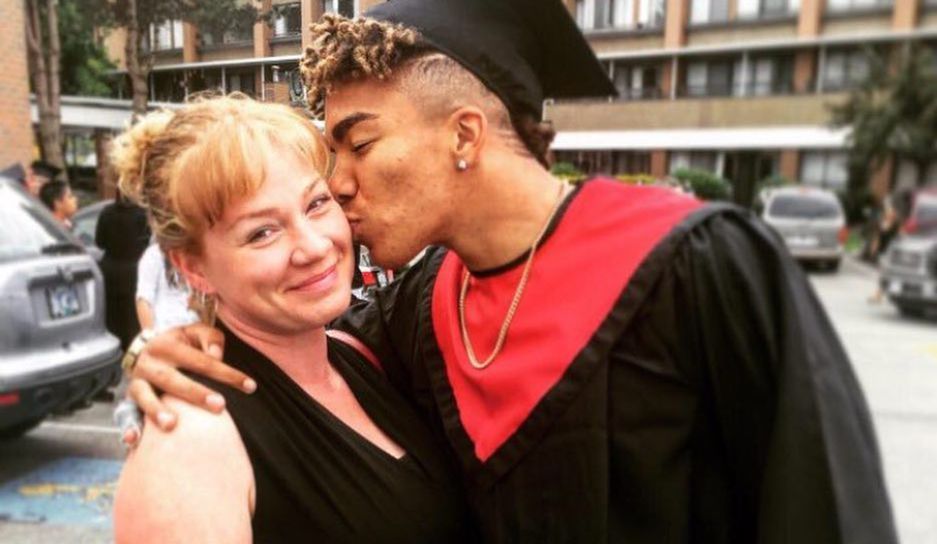 Chase Claypool was born on 7th July 1998 in Abbotsford, British Columbia. The Claypool family consisted of two brothers, two step-brothers, and a sister. Chase and his siblings shared a strong bond, and it came as a huge shock when Chase's sister, Ashley, committed suicide in the fall of 2011.
Claypool was half asleep when his mom, Jasmine, delivered the sad news to him. Chase realized the gravity of the issue when he woke up to find Jasmine sobbing in the kitchen. The news affected everyone in the family – Chase told Strong of Heart that he'd never seen his kin cry as much as they did during Ashley's funeral. Chase got the following tattoo in memory of his sister:
"A thousand words won't bring you back. I know, because I tried. Neither will a thousand tears. I know, because I've cried. Until we meet again."
Claypool learned to cope through football, but he told Strong of Heart that he worries about how Jasmine copes. "Sometimes my mom is alone – it's weird for me not to be there," he said. "I'm sure she thinks about it, but she counts her blessings." Despite the crushing loss, Jasmine didn't let it affect how she raised her other children.
Jasmine supported Chase through every step of his football career. She rarely missed his practice games despite working two jobs. She attended at least five games per season during Chase's stint at Notre Dame, and in Chase's last season, she attended all home games. Jasmine told Bleacher Report that she backed Chase to succeed in any field:
"I thought he might be a lawyer. He always had an excellent argument for whatever I was going to say. He was always outspoken… Chase has always been successful at everything he does, whether it is academics or sports, so we're feeling pretty confident for the next stages for him."
Chase's dad sent Chase a chilling warning about racial violence in the United States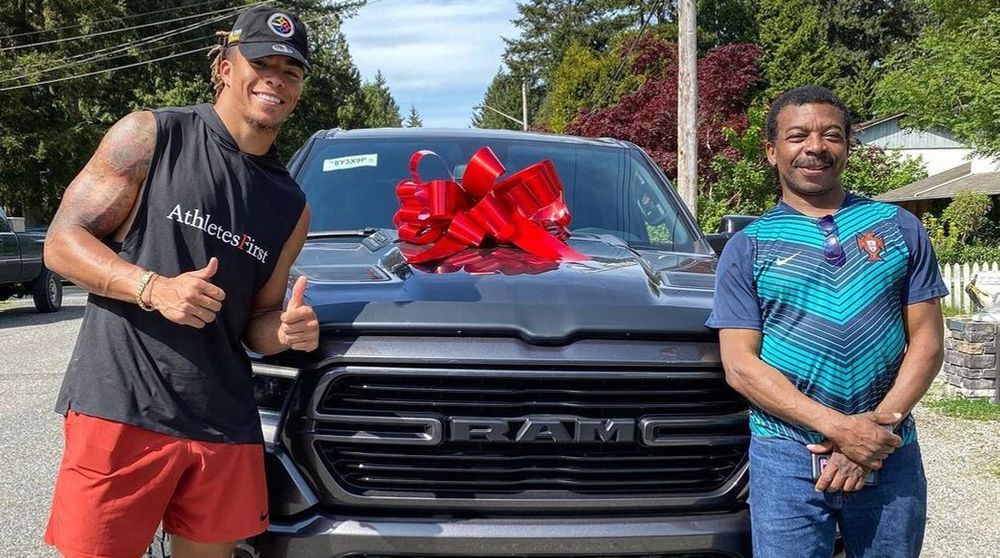 Chase's dad didn't do as much as Jasmine in terms of fostering Chase's career but offered support and advice whenever he could. Claypool displayed the appreciation he has for his dad by buying him a new Dodge Ram truck as an early Father's day gift.
Chase still plays a huge role in his son's life, and in late August 2020, he sent him a heartbreaking text warning Chase to shield himself against racial violence. The text read, "Chase, please don't drive fast, don't get pulled over, the cops might kill you."
---