There is something about Sir Arthur Canon Doyle's Sherlock Holmes that we can't quite get enough of. It doesn't matter if you've read all the books or watched all the films and shows; if there is a new Sherlock Holmes-based production, you will want to watch it. The idea that one dedicated yet drug-riddled brain, with the help of trusty Dr. Watson, can solve all of Victorian England's mysteries is endlessly intriguing.
The Irregulars is the latest Netflix show based on Sir Arthur's legendary detective. It focuses on a band of teenagers often used by Sherlock to gather information crucial to solving his cases. The teenagers, who can go everywhere and hear everything and are 'sharp as needles', are the primary focus of the show.
This piece will look at The Irregulars' storylines and potential for a second season.
The cast of the irregulars tackle a different 'monster' in every episode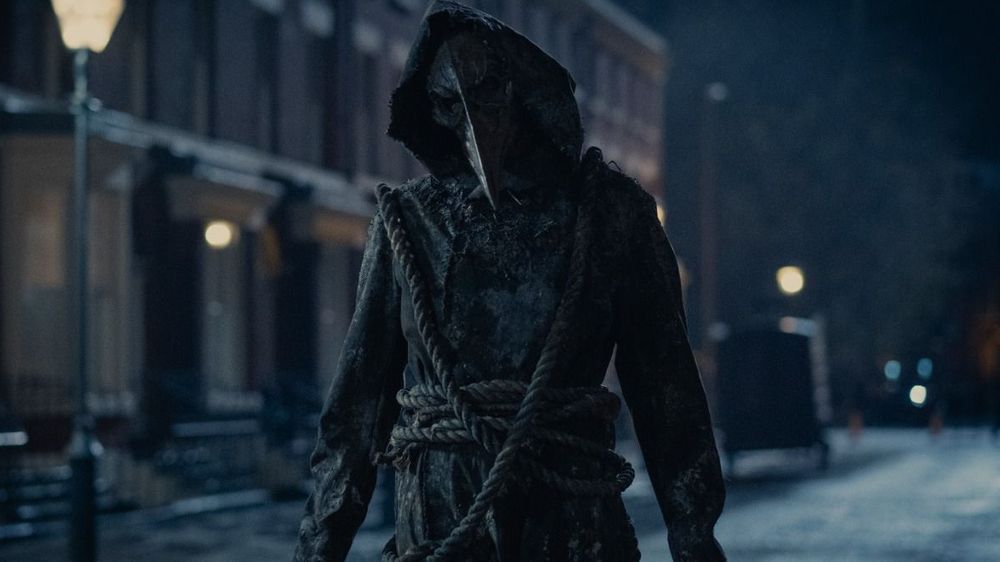 The Irregulars start as a quartet of teenagers from working-class families in Victorian England who possess magical detective abilities. Bea, the leader of the gang, is committed to protecting her younger sister Jessie, who possesses psychic powers. The tough-talking Billy has known Bea since childhood, and finally, there's Spike, the charmer.
The quartet eventually becomes a quintet when, in search of adventure, Leo trades the tedium of Royal life for the excitement of monster hunting. The band follows the direction of Dr. Watson as they endeavor to thwart the evil plans of supernatural beings. Every episode of the show has a different villain, and according to series creator Tom Bidwell, each episode is a 'movie.'
Bidwell told Netflix that he drew inspiration from The X-Files and Stephen King when creating and directing the series. He said:
"I just really love the 'monster a week' format and I love the fact that we've been able to create eight small movies. I really want them to be talking points. You just really want to light a fire in the imagination of the audience and get them excited about it."
Stephen King has inspired some of the darkest and creepiest shows on television. By his admission, Tom drew inspiration from the legendary author. Therefore, you expect The Irregulars to be quite scary. It features demons, killer, eye-ball ingesting crows, skin-walkers, reanimated corpses, and many more. However, critics and fans opine that it is not as scary as a Stephen King original.
Some have compared The Irregulars to Stranger Things. If you do find Stranger Things scary, then The Irregulars will give you a good jolt. If not, you need not worry about watching the show with the lights out.
Sherlock Holmes only plays a reserved role in the series and according to the show's creator, the aim is to focus on Holmes' dark side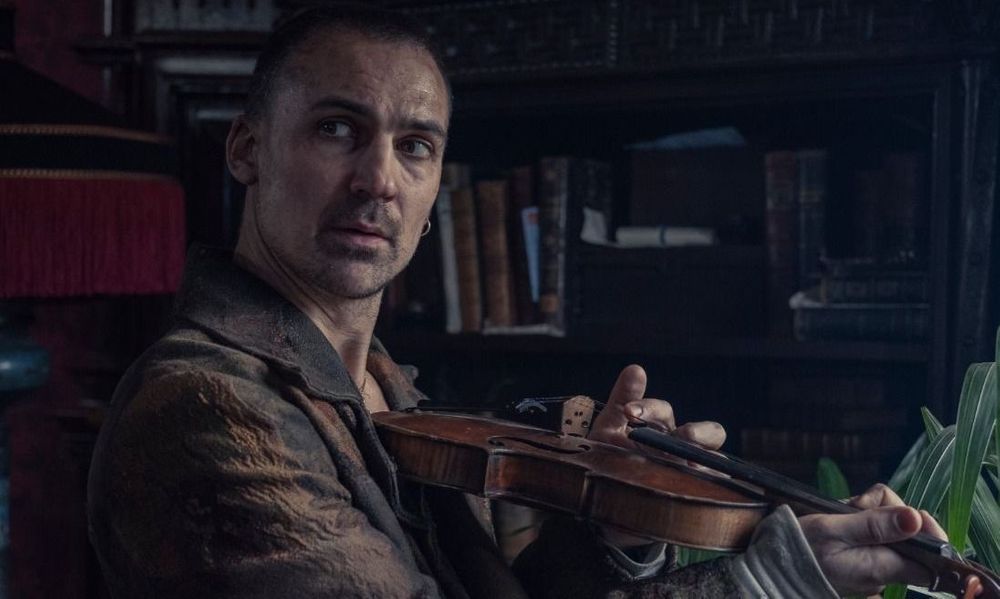 It has become common for Netflix shows based on Sherlock Holmes not to have Holmes as the main character. It isn't the first time that writers have shone the spotlight on characters other than Sherlock.
However, recent shows have been more radical in their ostracism of Sherlock. The Irregulars treats us to fleeting glances of the legendary detective, and when we finally see him in full, he is too high on opium to speak. Sherlock's drug problems are well documented, but we rarely see drugs become so much of a hindrance that they suppress the detective capabilities of the man.
Sherlock does provide timely hints to help The Irregulars solve crimes, but the show gives us an all-together different Holmes. The Holmes we've grown accustomed to is single-minded, harboring only a desire to solve mysteries. This one is more in touch with his emotions, and according to the show's creator, the goal is to expose Sherlock's dark side.
The new Holmes has polarized viewers. The old Holmes had no time for remorse, he rarely grappled with demons from his past, and his time was best spent looking for the next clue. The new one hardly has time for the mystery, can barely do without drugs, and is busy fighting inner demons while real monsters threaten to destroy life all around him.
Unrequited love is an overarching theme throughout the series
Unrequited love plays an important role in The Irregulars. For the first time, we see Watson have feelings for Sherlock. Dr. Watson's feelings for Sherlock are so intense that he participates in the death of Sherlock's wife Alice. The series has received plaudits for its diversity as a gay black man plays Dr. Watson. However, the fact that he had to kill Sherlock's wife doesn't sit right with some viewers.
Billy also harbors a secret love for his childhood friend Bea, but Bea doesn't see him in that light. Instead, she is infatuated with Prince Leo, the son of Queen Victoria. Like his mother, Leo suffers from Hemophilia, a condition that inhibits clotting thus requiring a patient to shield themselves from any injury that might cause blood loss.
Leopold, however, wants adventure, so he runs away from the castle to join The Irregulars. He develops feelings for Bea, but can't pursue a relationship with her as he is expected to choose a wife from nobility. Leo can't escape his royal life and eventually agrees to marry Princess Helena.
It is reported that filming for The Irregulars season 2 will start in summer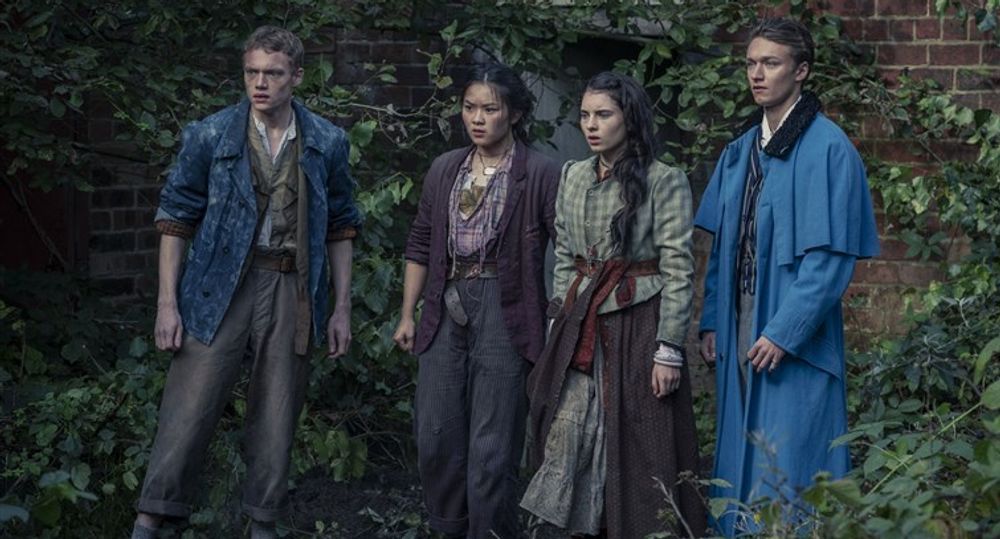 "If we're allowed to come back, we will hit the ground running for sure," Tom Bidwell told Radio Times. According to Newsweek, the series was listed in Production Weekly, a magazine that lists shows and films slated for production. The magazine stated that The Irregulars season 2 will commence filming in the summer in Liverpool.
Sherlock's and Bea's fates are unknown after they entered the 'Rip' in season 1's finale. Henry Lloyd-Hughes (Sherlock) is hopeful that the writers will manage to restore his character. "I don't know how it's going to work," he told Radio Times. "But, you know, if you can unlock the mysteries of time and space then I'll give it a shot."
Tom opines that there's plenty of storylines to explore, especially in the love department. "There's a lot of story potential in lots of different areas with Leopold, with Sherlock and Watson with the gang with their love stories," he said.
Harrison Osterfield (Prince Leo) hopes that the second season will focus more on the politics of Buckingham Palace. "To see him [Leo] grow in the Royal family, add more responsibility, maybe some interaction with his mother, who we've not met before," Harrison told Esquire. "There's so much scope, there's so many possibilities."
Netflix is yet to make an official announcement regarding season 2, but we expect the confirmation to arrive soon.
---