Simone Ashley is the new star of Bridgerton, playing Kate Sharma, the at times overprotective sister of Edwina Sharma. Kate and her family are searching for a potential suitor for Edwina, but their quest proves anything but straightforward: Kate gradually develops feelings for Anthony Bridgerton.
Ashley told Net-A-Porter that she wouldn't watch Bridgerton season 2 with her parents due to the sexual tension of the show. "The second season is much grittier," Simone said. "There's a lot of drama and a lot of sexual tension. My parents will be watching it – but not with me!"
Simone's parents worried about her choosing an arts-based career
Simone Ashley was born on 30th March 1995 to Indian Tamil parents Latha and Gunasekharan. She grew up alongside her siblings in Beaconsfield and her relatives in Ojai, California.
Ashley was unique in the family's household in that she showed little interest in academic excellence. Instead, she preferred the arts: music, dancing, and theatre. Simone's parents worried about her inclination to the arts.
"My parents were quite protective over me," she told Glamour Magazine. "They're first generation. They came from India to this country, so they didn't really have a life where they could choose to be whatever they wanted."
Latha and Gunasekharan viewed Simone's acting inspirations as risky as there's no guarantee of success in that industry. She told Veylex:
"They still find it quite scary and unsettling. There is no crystal ball, no security, no guarantee, which can be a parent's worst nightmare. But they know I'm a smart lady. You can't spend your life going with what your parents want, or your friends, teachers, lovers, want."
Nevertheless, Simone's parents encouraged her; her mom took her to singing lessons and dance classes. Ashley studied at the Redroofs School for the Performing Arts before joining ArtsEd to study Music Theatre.
"I don't know if it's stubbornness, I just couldn't ever see myself doing anything else," she told Glamour Magazine. "We had no connections in the industry. I had no one to look up to in that sense, I was just always incredibly driven."
Ashley's father influenced Simone's love for music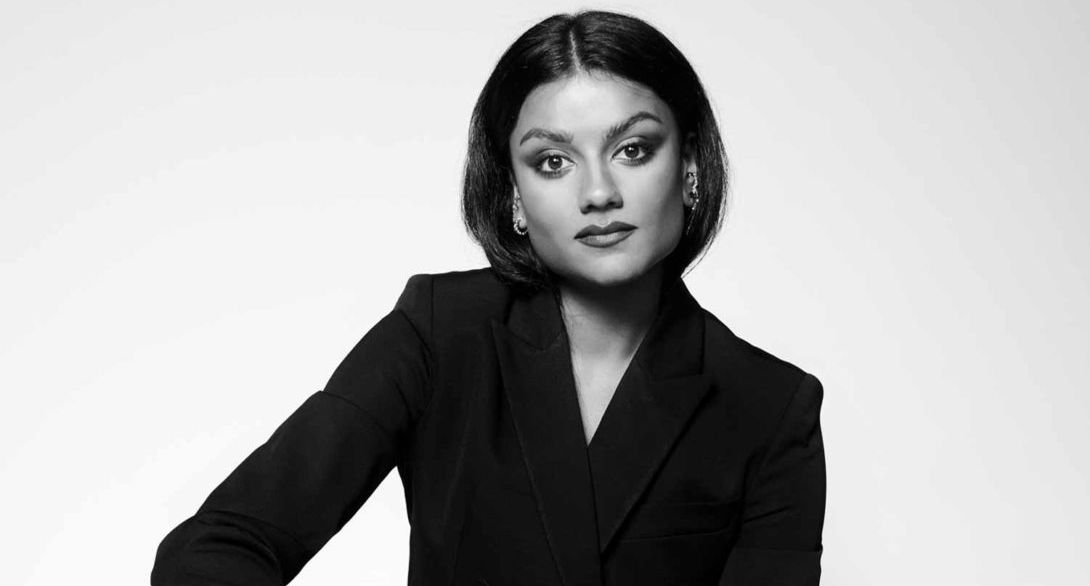 Ashley's father was a pharmacist who loved photography, music, and film. He had a record player that was almost always playing rock and roll, Bob Marley tunes, and Phil Collins; the family watched epic movies like Kill Bill on television.
Simone's father's record player influenced her love for music. She explained:
"I grew up listening to a lot of rock and roll, that's due to my father. Fleetwood Mac have always been my number one. The Doors, The Rolling Stones, Steely Dan. My mother would always play Phil Collins too… I still listen to some rock artists, but now I'm discovering more genres like Trip Hop."
Her family's musical preferences also pushed her to pursue musical theatre. "I grew up singing quite a lot and studied a lot of classical music, and then that kind of led into musical theater and I fell in love with musicals," Simone told People.
Simone wants Indian actors to land roles but doesn't view herself as a spokesperson for the community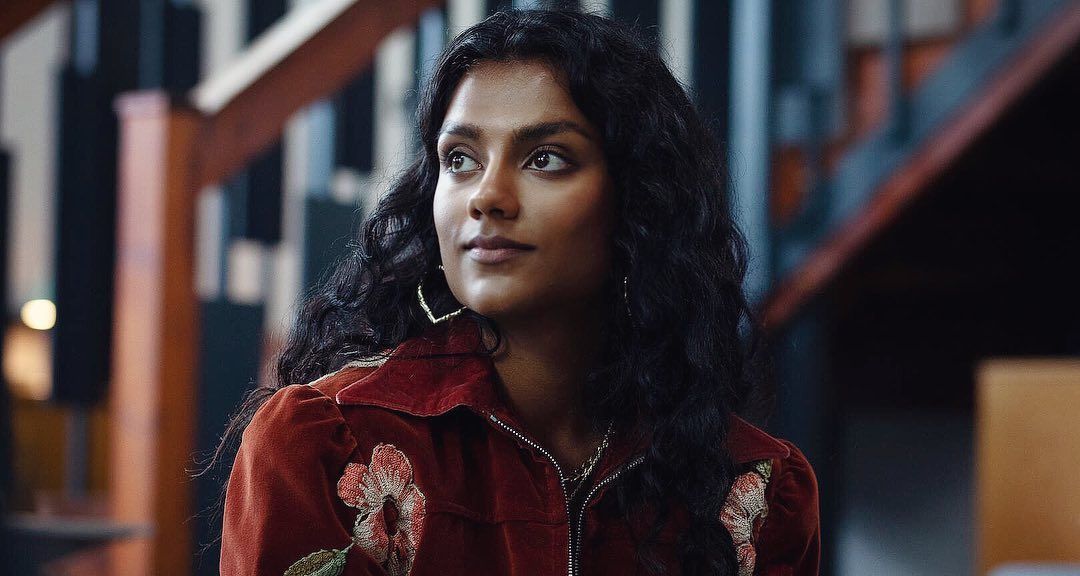 Simone has previously spoken about colorism in the acting industry and how she refused to be hindered by it. She told Veylex that maintaining positivity when approaching auditions helped her overcome the colorism challenge.
"I try to be as positive as I can day to day, and I've tried to channel that into how I approached the industry. Yes, colorism is an ongoing issue," she said. "But if I surrender to all of that, where would I be going? Nowhere! Fuck that."
Ashley told Indians to ignore the commercialized side of the acting industry and audition for as many roles as possible. "Indian girls are so beautiful, and I am so happy to see more and more projects being made that involve all of us!" she said.
In June 2020, Simone told Harper's Bazaar India that it's up to Indian actors to reverse their fortunes in the acting industry. "The more we let in, the more we can understand and be proactive. Being proactive is helping. Donate, sign petitions, protest, speak," she said.
"A message to all dark skinned Desi girls, put down that fairness cream, you don't need it."
Simone has extensively addressed colorism and the promotion of diversity in the acting industry, but she doesn't view herself as a spokesperson for the Indian community. She told Net-A-Porter:
"I am deeply proud of my heritage [but] no, I'm not a spokesperson for Indian people, I'm an actress. For me, my responsibility is to read the script, do the work, turn up on set and do a great job. That's it. I guess everyone deals with it in their own way, but I am an actress at the end of the day."
---