Sienna Mae Gomez is an American social media star with a combined following of over five million on her two TikTok accounts. Gomez's following has grown rapidly over the past few months due to Mae's bubbly personality and her take on body positivity. Mae is a skilled dancer, and she does make very entertaining skits.
The California native's popularity has also been boosted by her collaborations with other social media stars such as Sam Dezz. There seems to be no limit to how far Mae's fame will grow as she continues to earn thousands of followers every day.
Sienna's growth on TikTok has been overwhelming but she claims that she would trade it for anything
There are very few social media stars who can claim to have grown their followings as fast as Sienna has. Mae has always harbored dreams of becoming an entertainer, and she saw TikTok as a way of introducing herself to the world. Her ambition was to make it big on social media, but even she couldn't have anticipated how fast it happened.
Sienna gained a staggering 1.5 million followers in two weeks. She revealed in her first YouTube video that the instant fame was overwhelming, but she wouldn't change anything. She said:
"I love it. I wouldn't change it for the world. This is what I have been saying I've wanted to do ever since I came out of the womb. I'm really happy and I really am thankful for the support. I am ecstatic about my TikTok fame."
Sienna feels a certain responsibility to the fans who've facilitated her meteoric rise. Sadly, she regrets that she can't reply to all the comments and messages she gets from admirers. "I try as much as I can, but it doesn't work all the time," she said. "There's just too many."
Sienna overcame her body positivity issues thanks to a famous quote by actress Marilyn Monroe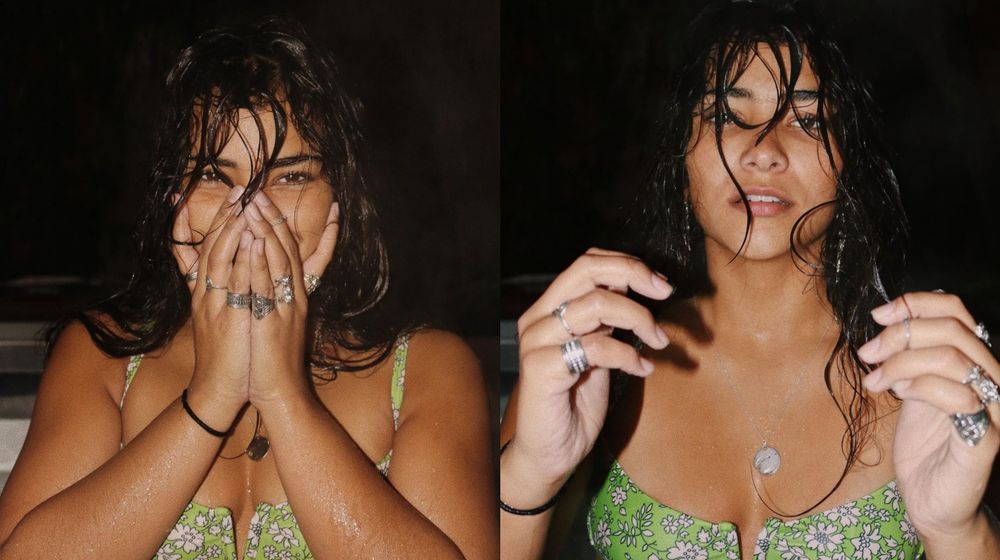 Sienna was born on 16th January 2004 to a Mexican dad and a Russian mom. She grew up alongside her brother Jacub in Laguna Niguel, California.
Mae is an outspoken advocate for body positivity, and she doesn't shy away from posting her 'imperfect' body on social media. Sienna's confidence in her body stems from a famous Marilyn Monroe quote that was posted on her bathroom wall:
"To all the girls that think you are ugly because you are not a size 0, you're the beautiful one. It's society who's ugly." Mae is far from a plus-size influencer, but her contribution to the body positivity movement has earned many plaudits. "I am not going to conform to society's standards and I am happy with who I am because it's the body I was given – it's the body I am meant to be in," she said in her Q&A video.
---