Mat Ishbia was watching his Phoenix Suns team play against the Denver Nuggets when he got involved in an altercation with Nuggets player Nikola Jokic. The much taller Jokic knocked Mat back with his elbow. Mat tweeted that he didn't support punishment for Jokic (who was fined $25,000) and said he was looking forward to the next Suns game.
Mat Ishbia is single after separating from his long-term partner Emily Ishbia
Multiple reports state that Mat was married to Emily Ishbia. The couple welcomed two sons and one daughter before separating.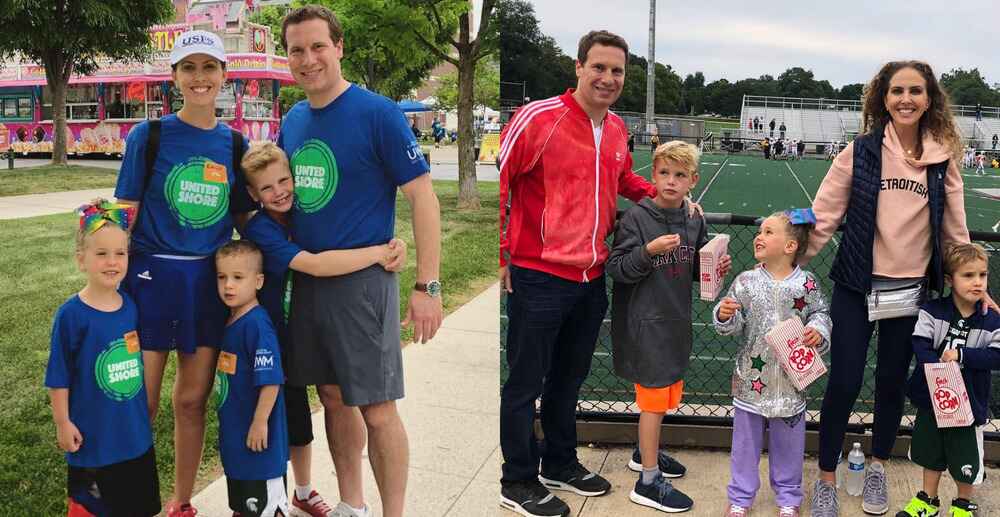 Mat keeps his personal life away from the limelight, making it difficult to find details about his love life. However, Emily Ishbia's Instagram page shows she's romantically involved with Alex Hodi, a 27-year-old martial artist. Wishing Alex a happy birthday on 20th June 2022, Emily wrote alongside a photo series:
"Happy birthday to @alexhodi. My ride or die. Always willing to: supporting me as a mom, dream chasing, being the best supporter, helper, and friend to my children, design lover, decor shopper, all the things. Thank you for being you."
Emily's relationship with Alex suggests she separated from Mat. It's unclear whether she's divorced Mat.
She and the couple's kids attended the Suns' playoff match against the LA Clippers, indicating she and Mat are co-parenting their children. "So much fun! Go Suns!" Emily wrote on Instagram.
Mat seems single following his separation from Emily. His focus is leading the Phoenix Suns and Mercury to success. Ishbia tweeted on 27th February 2023:
"Was an amazing first week in Phoenix and looking forward to many more fun times going forward. Excited for the opportunity to build these two great franchises for years and years to come!"
---