Charlene White is a British journalist who has been the lead presenter of ITV News London since 2019. She also recently started presenting ITV's Loose Women as an anchor. The Greenwich native started her career at the BBC as a presenter and journalist on BBC Look East and BBC Three 60 Seconds.
In 2008, she joined ITV, and in July 2014 became the first black woman to present ITV News at Ten. She was also an occasional relief presenter on shows such as ITV Evening News before she became the lead presenter of ITV News London.
This piece will look at Charlene's personal life and career. It's unclear whether she is married, but she is in a serious relationship.
Charlene and her partner Andy have one son Alfie and one daughter Florence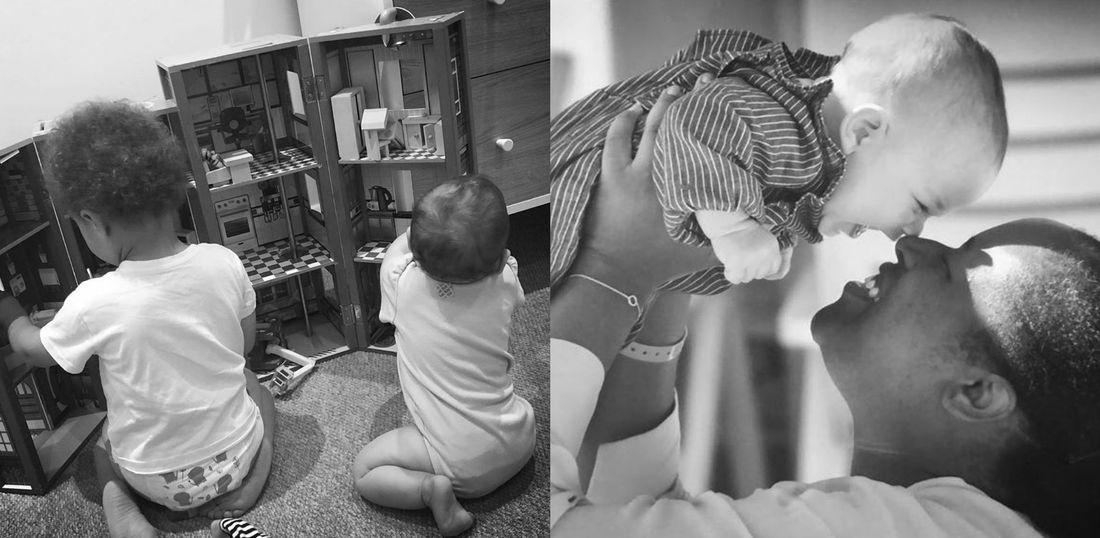 Charlene and her partner Andy met at a friend's party in 2015, and she knew immediately that he was 'the one.' Their relationship advanced rapidly, and the couple were soon living together and expecting their first child. Charlene wrote on The Guardian that there was a collective sigh of relief in her family after they heard of the pregnancy since they thought that Charlene had no plans to start a family.
However, the euphoria soon turned to despair for Charlene when she realized that she didn't have her mom, Dorrett Ionie White, to guide her through the pregnancy. Ionie had guided Charlene through all of her early life milestones before she passed away when Charlene was 21.
Charlene felt that she needed her mom, and she felt angry that Ionie wasn't around. However, with time she started to focus on what she'd gained rather than what she'd lost. She had a wonderful partner, and an army of friends to support her. She also had a younger sister who was a parent, and who could take the place of Ionie by guiding Charlene through pregnancy and motherhood.
"I helped to raise my sister, because I was older and knew more (she would argue that point, obviously) so I would always help guide her. But know she is the one guiding me, preparing me for motherhood."
Alfie came into the world in August 2017, and his sister Florence arrived in October 2019. Charlene displays the love she has for her children via Instagram. On 23rd May 2020, Charlene shared a photo of the kids and expressed joy at how much Alfie and Florence had bonded during the quarantine period. She wrote:
"They love playing together, and Alfie loves being in charge and telling her off. And Florence mostly just kills herself laughing every time he has a tantrum. Amongst all the bad stuff… watching these two getting to know each other has been the good stuff."
White experienced racism from a viewer during her first appearance on television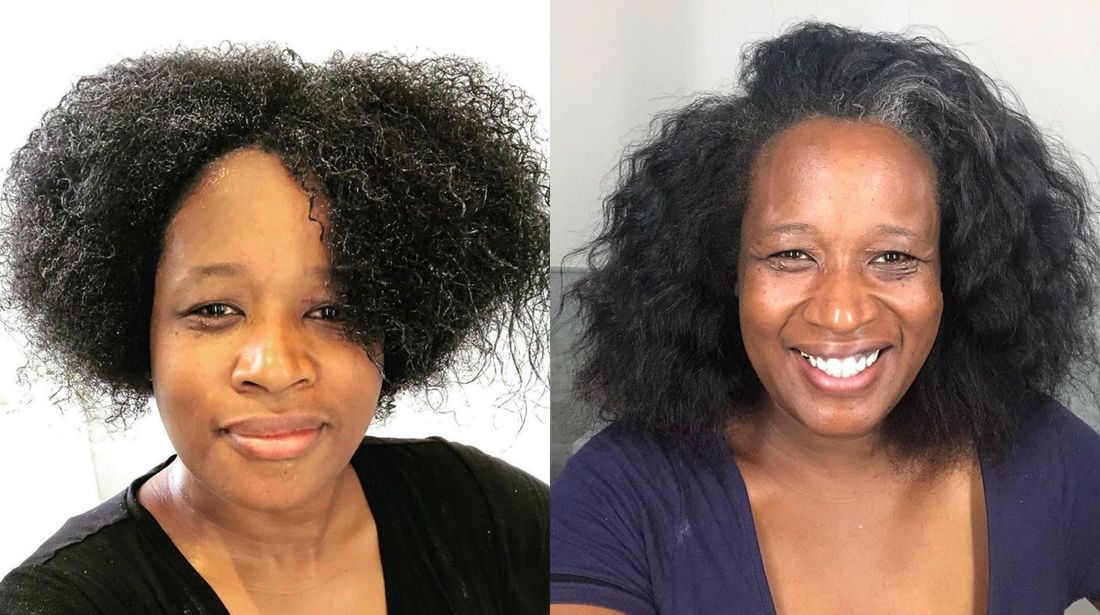 Charlene's first foray into television didn't go as well as she had expected. What was supposed to be a milestone in her career turned into a horrific experience with a racist viewer. Speaking on Loose Women, Charlene explained that the caller called to ask whether ITV had 'run out of white presenters.'
"Being Black in the UK is having viewers judge me by the color of my skin first and the merit of my work second," White added. "[This call happened] 12 years ago I presented my first regional TV bulletin in the East of England." The call didn't affect the progression of White's career, but a few years later, she became the subject of racist abuse for not wearing a poppy on Remembrance Day.
Instead of criticizing Charlene's decision not to wear a poppy, some people attacked the color of her skin and her gender. Charlene explained that she'd chosen not to wear a poppy to maintain impartiality on screen. "I prefer to be neutral and impartial on screen so that one of those charities doesn't feel less favored than another," White explained in a statement.
White's father and uncle served in British military forces, and she stated that she understood the need for the Poppy Appeal. "Every year I donate to the Poppy Appeal because above all else it is a charity that needs donations so that it can continue to help support serving and ex-service men and women and their families," the statement read. 
Charlene's family and her partner Andy's family had different experiences with the coronavirus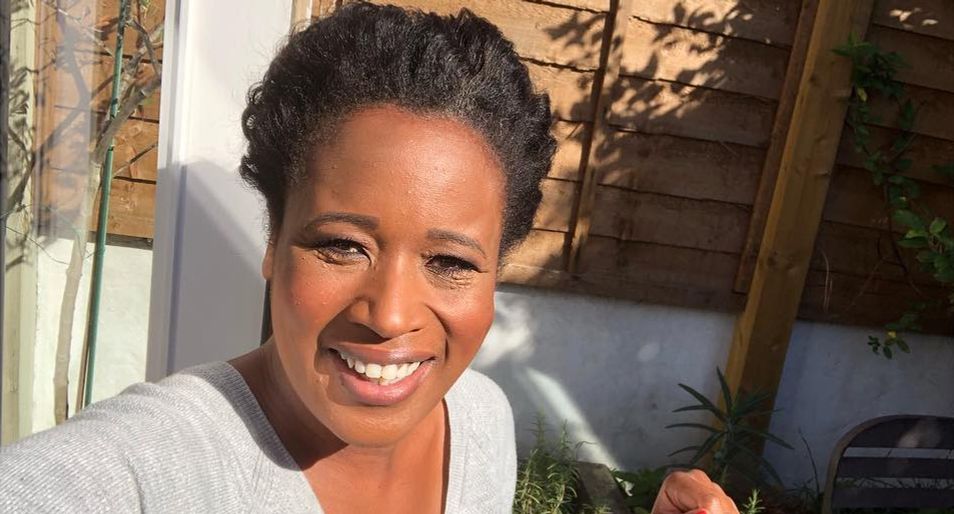 Charlene's partner Andy was the first to note that the couple's families were experiencing the coronavirus pandemic differently. His family hadn't shown signs, but some of Charlene's friends and family had started showing symptoms. Her ethnic minority family was being ravaged by the COVID-19 pandemic.
White's brother-in-law had signs of the virus, her cousins had started showing signs, and Aunt Dell had been rushed to the ICU. "My Aunty Eleanor rang me in tears to tell me, the seriousness of Covid-19 had landed on our doorstep, kicked open the door and was taking down people we knew and loved," Charlene wrote on ITV.
More friends and family started to show signs, but as time went by, people started to recover. A wave of optimism swept through Charlene's household as they began to see light at the end of the tunnel. Unfortunately, Aunt Dell succumbed to the second wave of the virus. "She wasn't meant to go like this," Charlene wrote.
To make matters worse for Charlene's family, they couldn't grieve Aunt Dell's death together. She wrote:
"Lockdown silence. To not even be able to hold my siblings, my dad, my cousins, my aunt. That's not grief for me. But 10 of us will be allowed to go the funeral, so at least we'll have that. Socially-distanced grieving. Honestly, the whole thing is cruel in every way."
---