Victoria Fuller was perhaps the most controversial contestant on season 24 of The Bachelor. Fuller was nevertheless a strong contestant, ending up in third place. Despite failing to land Peter Weber's heart, Victoria is doing well in terms of her love life as she is currently dating former Bachelor Chris Soules.
Fuller's biggest controversy came after Cosmopolitan dropped her from a shoot after it emerged that she'd modeled clothing with the 'White Lives Matter' message. She was set to appear on the publication's digital cover alongside Peter Webber, but Cosmopolitan excluded her.
Victoria's mother Suzanne married Charles Bergstol after the death of Victoria's father Douglas Fuller
Victoria was born on 7th October 1993, to Suzanne and Douglas Fuller. Douglas passed away when Suzanne was 19 years old, and Victoria went on to marry engineer Charles Bergstol. Charles and Victoria are quite secretive as they rarely appear on social media.
Victoria's ethnicity is a mystery because the ethnicity of her biological father is unknown. Victoria's complexion suggests that she isn't fully Caucasian like her mom. One fan was so confused about Victoria's ethnicity that the fan asked Victoria via Instagram whether she is adopted. Victoria posted the following reply:
"No. My biological father passed away when I was 19. But my step dad is my world!"
Victoria's brother Charlie and her sister Gabby are two of her biggest supporters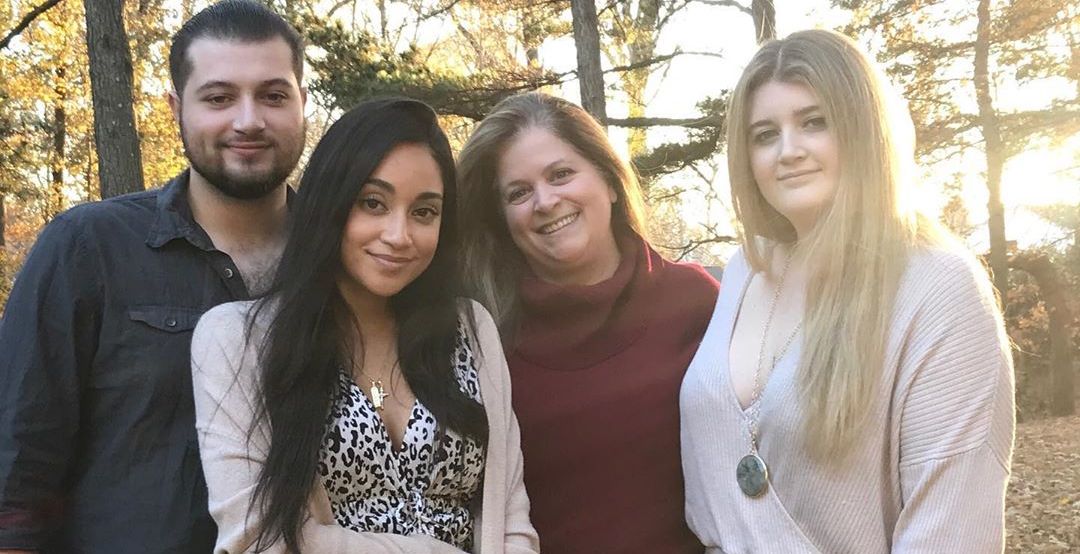 Victoria's younger brother Charlie and sister Gabby are two of her biggest supporters. As The Bachelor aired, Charlie kept reminding his followers to tune in and watch her sister. Charlie has plenty of Instagram photos alongside her celebrity sister. In October 2019, he attached the following caption to one of the photos:
"Shout out to big sis, I love you so much. You're an amazing person with such great drive. Your laugh is contagious and your smile is bright. You just might be the funniest person I know. Love ya."
From Charlie's posts, we can tell that he is a muscle car enthusiast, while Gabby's posts portray her love for nature and the outdoors. Gabby has fewer Instagram posts alongside Victoria compared to Charlie, but in March 2013, she posted an adorable throwback photo of herself and Victoria alongside the caption: "Those were the days."
---