Michael Oher is a former American football offensive tackle who spent eight seasons in the National Football League. Oher faced a tough childhood as his father routinely spent time in jail and his mother was a drug addict. His fortunes changed after Leigh Anne and Sean Tuohy adopted him.
Oher's personal life is featured in Michael Lewis' 2006 book Blind Side: Evolution of a Game and the award-winning 2009 film The Blind Side. In 2009, the Baltimore Ravens selected Michael Oher in the first round of the NFL Draft. Unfortunately, a raft of injuries limited his playing time and eventually led to a premature retirement from football.
Michael shares one son with his wife Tiffany Roy
Despite Michael's secrecy, internet sleuths have uncovered the identity of Oher's wife: Tiffany Roy. Tiffany and Oher share one child.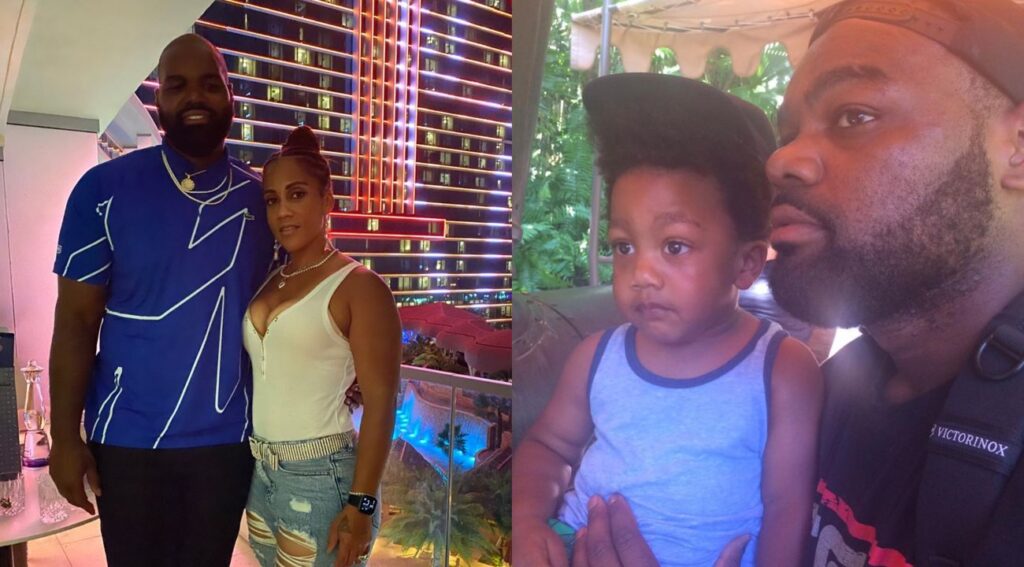 Tiffany helps run Oher's Beat the Odds Inc. as vice president of the organization. She also runs an online boutique known as Feminish Collection.
"Feminish Collection main priority is to keep every woman looking and feeling fabulous and confident about oneself image," the site reads.
Roy gives us an insight into her personal life by revealing that she is a mother and a wife. She also reveals that her passion for fashion sparked when she was young:
"As a young girl, Tiffany always liked clothing and shoes. She liked to be different and always went by the saying 'dare to be different, dare to stand out and be seen,' it's something that grew on her over the years with establishing her own self-image and style."
Rumors about Michael having a wife emerged after his 2017 fight with an Uber driver
Before April 2017, it was widely believed that Michael Oher didn't have a wife. However, a call by a disgruntled Uber driver offered a different perspective. The driver, Girma Berkessa, called 911 claiming that Michael Oher had assaulted him following an altercation between the pair.
Reports claimed that Michael and his friends hired the cab to take them to a Nashville local comedy club. Oher instructed the driver to follow a car, which was carrying his wife. During the trip, Michael and Grima disagreed on the best route to use. What started as a seemingly harmless war of wards quickly escalated to assault.
Girma sued Michael, but it unclear whether the court granted him the $500,000 he claimed from the former NFL player. The main takeaway from the unfortunate incident was that Michael admitted to having a wife. The story triggered investigations into the identity of Michael's secret wife.
Internet sleuths discovered a 2015 Instagram photo posted by Michael's foster-brother Sean Tuohy featuring Michael and his rumored wife and child. Oher's rumored wife goes by the Instagram name 7tiff4tiff. Her account is private, but her DP is a photo of herself posing alongside Michael.
Michael hasn't addressed the rumor, and it is unlikely that he will. He has rarely shown interest in sharing details about his love life.
---