Ryan Serhant is a successful and famous real estate broker in New York City. He stars in the television series Million Dollar Listings: New York and he is currently married to Emilia Bechrakis.
Serhant is the definition of a self-made success. He came to New York in 2008 with dreams of being a real estate broker. During his first year, he advertised himself as the number one broker in New York. He earned $9,000, but he refused to give up and, in his second year, he made his first major sale totaling $8.5 million.
His career went up from there and, in 2012, The Real Deal named him the 15th most successful real estate agent in New York. He is now the leader of The Serhant Group which ranks among the top five real estate groups in the US. Ryan's real estate success ushered him to more success in television. He also authored a book titled Sell It Like Serhant: How to Sell More, Earn More, and Become the Ultimate Sales Machine.
Ryan found success in New York, and he also found love. Emilia wasn't part of Ryan's plans when he arrived in New York. However, he is grateful that he found Emilia since she brings joy and happiness to his life. Emilia makes Ryan happy and, the couple looks to be very much in love.
Keep reading to find out more about Emilia Bechrakis.
She is a Greek-American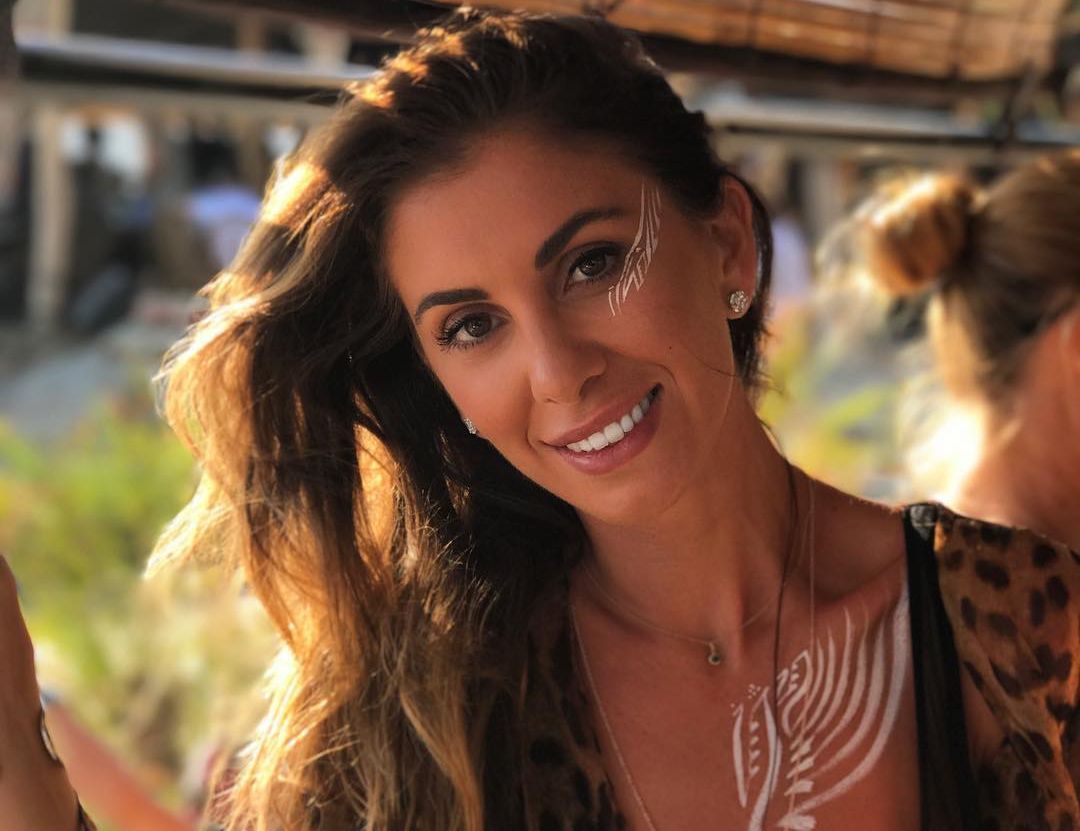 Emilia was born in New York on 3rd July 1985. She comes from a Greek family and, she grew up in a beautiful Greek town called Mani. Ryan gave bravo tv a hilarious and unique description of Emilia's home town:
"Emilia's whole family – everybody – is from a little village called Mani, and Mani was the one village in all of Greece that has never been taken over by anybody else because they're known for being insane and having tempers that are crazy. That's what I'm marrying into."
From Ryan's description, we can assume that Emilia has a fierce temper.
Ryan proposed to her in Times Square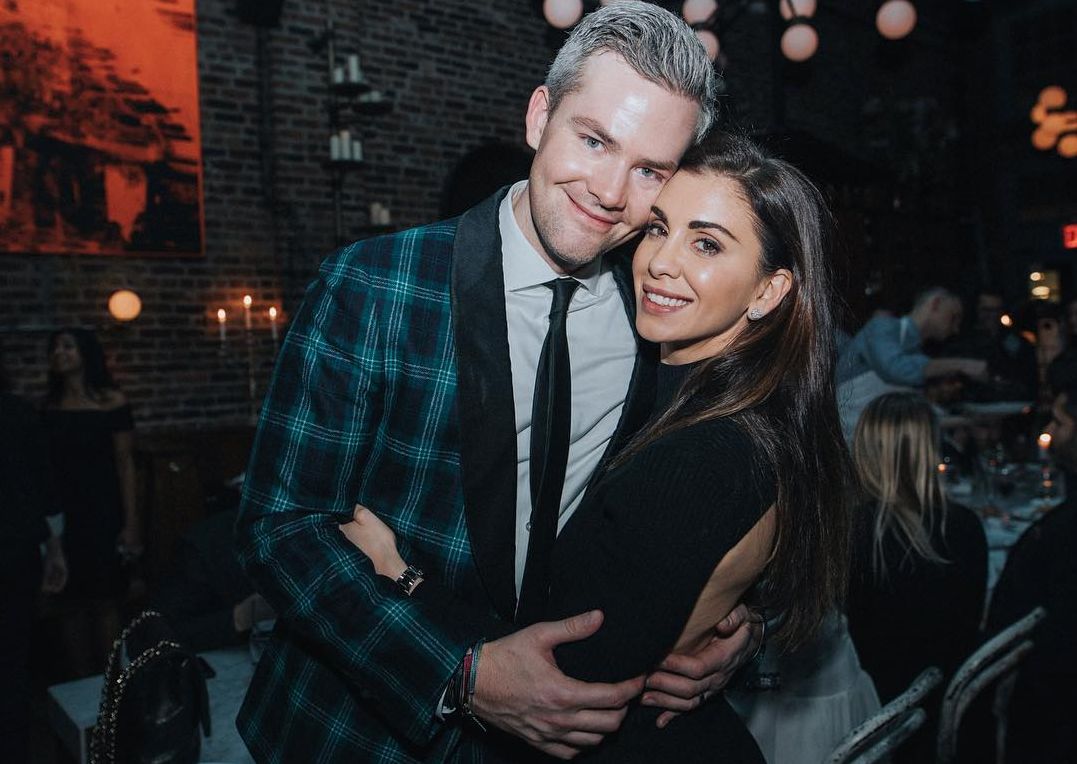 Emilia met Ryan at a Greek Jewish Party in New York. Ryan had arranged to meet a client at the party. At first, she thought that Ryan was either gay or married. She convinced herself that nobody as good looking as Ryan could be single.
Emilia was impressed by Ryan's charm, confidence, wit, and arrogance. Luckily for her, Ryan was single and, he was also interested in her. The couple started dating, and their love grew.
Eventually, Ryan decided to propose to the love of his life. With the help of the Mayor and 50 NYPD officers, Ryan sealed off Times Square for an hour to propose to Emilia. He posted a photo of the proposal on Instagram with the caption;
"Yesterday morning I shut down Times Square and a little boy from Texas (me) proposed to a little girl from Greece (Emilia) in this crazy city called New York."
Emilia's first Instagram post was a photo of the proposal. She added the following caption:
"I am overwhelmed with emotions that are indescribable. Although I was never a girl to dream of proposals and wedding dresses, this one fits perfectly in a fairy tale…he surprised me, gave me laughter and made me cry uncontrollably."
The proposal took Emilia by surprise and, she said yes. Ryan proposed using an elegant, custom-made cushion cut ring.
Million Dollar Listings: New York aired the proposal on one of its episodes.
She got married to Ryan in Greece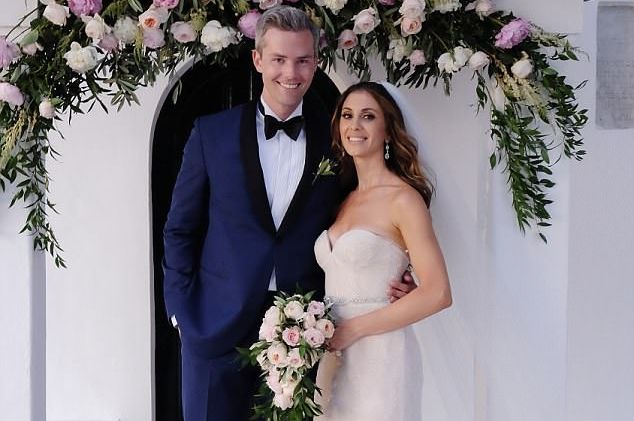 Emilia and Ryan got married on 7th July 2016 in a beautiful wedding ceremony held at Corfu, Greece. Million Dollar Listings: New York gave fans a glimpse of the wedding preparations and the wedding itself.
It took a lot of time, effort, and money to arrange this wedding. Ryan and Emilia decided to hire Kevin Lee as their wedding planner. Kevin Lee is the celebrity wedding planner who planned Brad Pitt's weddings.
Kevin estimated the wedding to cost $1 million. Ryan burst into tears after hearing the estimation, but the couple agreed to finance it. The wedding featured roses imported from the Netherlands, a seven-course meal, fireworks, and an amazing after party.
The couple chose Greece as the location for the wedding to honor Emilia's traditions. Ryan even converted to Greek Orthodox since he knew the importance of the Greek Heritage to Emilia and her family.
The ceremony took place at a Byzantine Church where royal families used to hold their weddings. A 12-person choir filled the church with Byzantine tunes during the ceremony.
The couple looked stunning in their attires, and they looked happy throughout the ceremony. The couple's first dance was to Ed Sheeran's hit song, Photograph. The couple had a lot of fun at the after-party as they danced with the guests.
Emilia and Ryan looked set for an awesome life together.
She is a loving mom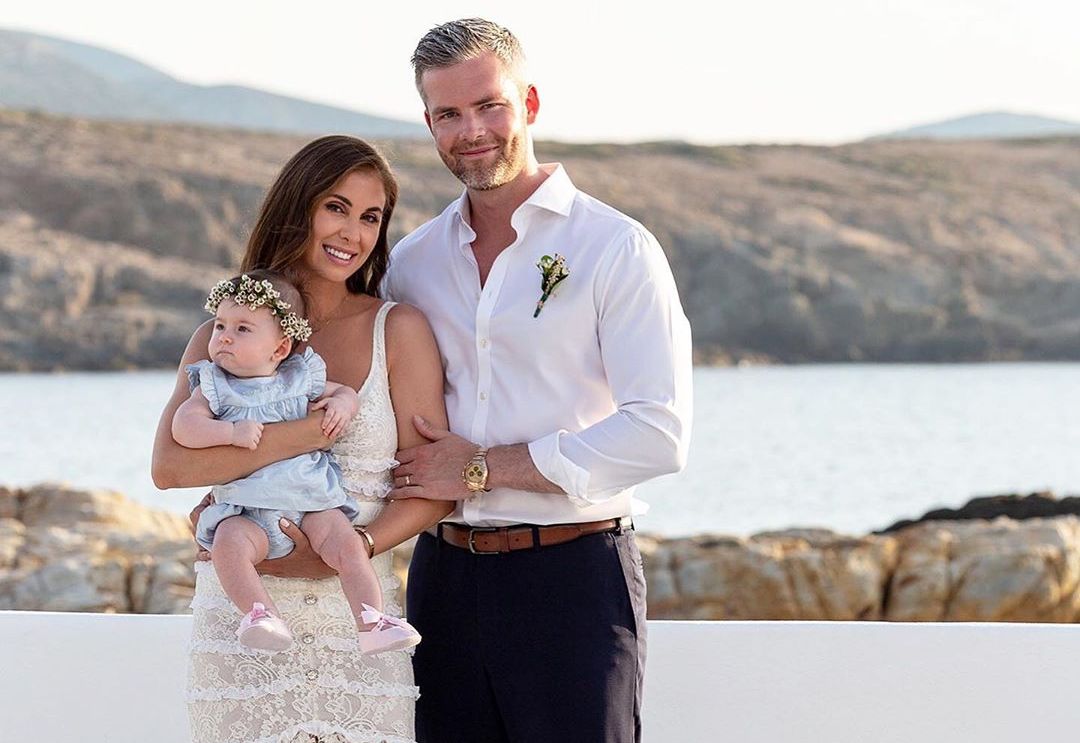 The couple welcomed their first child on February 26. It was a happy occasion for them. Ryan revealed that it took a long time for the couple to get pregnant. He detailed the couple's struggles and joys on an Instagram photo posted on 3rd March 2019;
"Your momma and I have waited almost 3 years to meet you. We had no idea how difficult getting pregnant with you was going to be…the fact that we were pregnant – as beautiful as it was – was almost too good to be true…We love you now and forever, our new, beautiful, little puff."
Ryan detailed that the couple got pregnant through IVF, and it wasn't an easy journey. Emilia also posted a lovely photo on Instagram with the caption;
"…I can't find the perfect words to describe how madly in love I am. I am forever grateful…my babylino, that you chose me to be your Mommy."
The couple kept news about the pregnancy quiet until the baby was born. Emilia posted a gorgeous black and white photo of her baby bump on Instagram on 5th March 2019;
"I felt such a need to be private about my pregnancy on social media because I had so many ups and downs…"
Emilia and Ryan named their baby Zena. It's not clear how they landed on that name but, it is of Greek origin. The couple seems to be enjoying every minute of parenthood. The baby has brought so much joy into their lives.
She works in real estate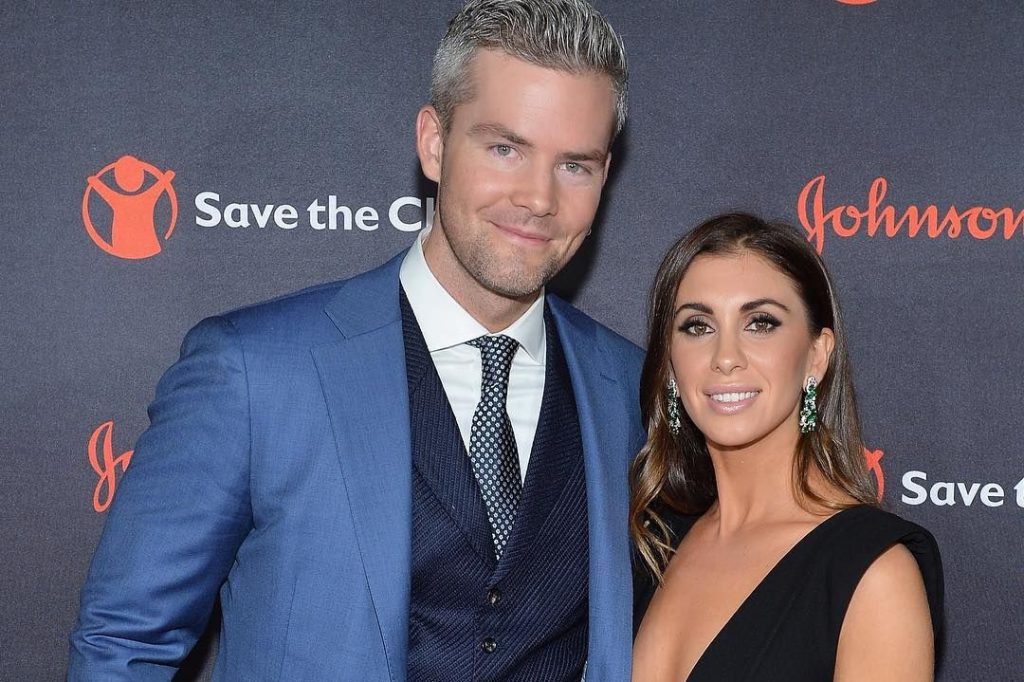 Emilia was a lawyer for a few years before she met Ryan. At one point during their relationship, Emilia secured her dream job in Geneva. However, she chose to remain in New York with Ryan. She chose love over her career and, it worked out.
Ryan has a tight working schedule and, so Emilia decided to follow him into real estate so that they can keep in touch more. Serhant welcomed this move, and he admits that it brought them closer together.
Now, Ryan sends Emilia all of his work emails. It is a great way to keep in touch and, it also shows Emilia what Ryan has done all day.
She is a fitness fanatic
In the initial stages of their relationship, the couple bonded over fitness. The couple goes to the same gym but, their different schedules now mean that they rarely go to the gym at the same time. However, Instagram photos show that Emilia and Ryan work out together when they get the opportunity.
Emilia's commitment to fitness is why she regained her toned body so quickly after the pregnancy. Instagram photos show that she does a bit of modeling.
She engages in animal conservation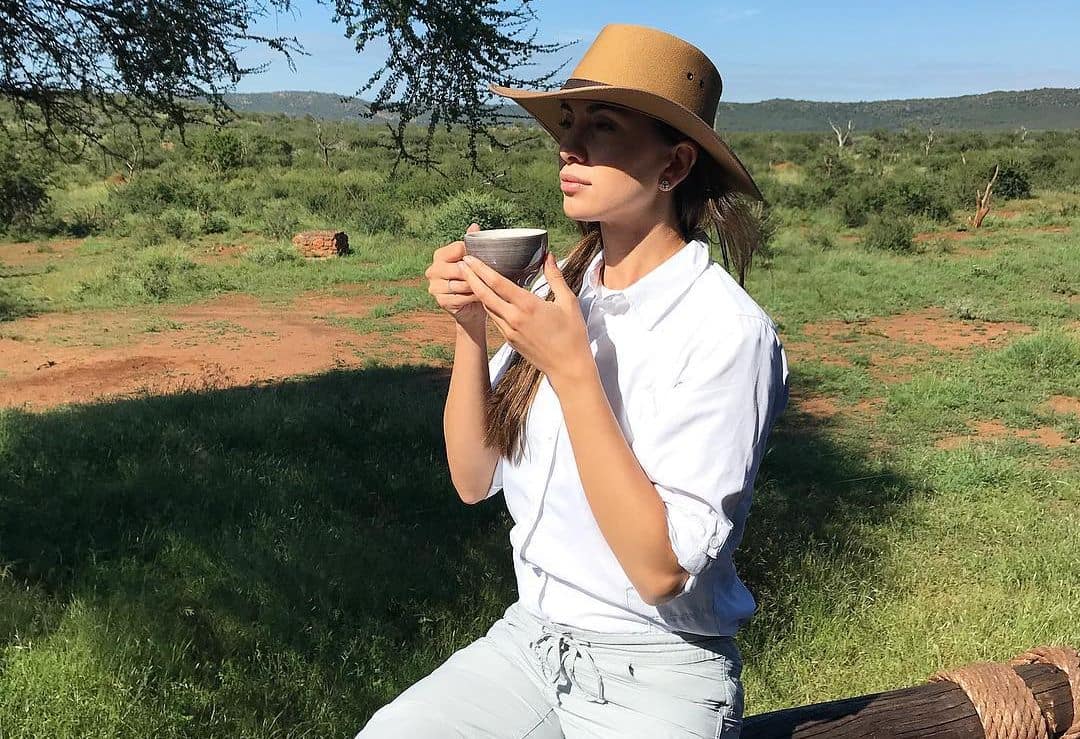 Emilia's Instagram photos are full of photos of herself, her family, and lots of animals. There are birds, cats, dogs, and even a rhino.
Emilia and Ryan took a photo with the rhino when they went for a vacation in South Africa. The couple decided to sponsor the notching and microchipping of the rhino. Notching and microchipping allow park rangers to keep track of rhinos in a bid to combat poaching. The couple's animal conservation efforts will go a long way into ensuring the survival of rhinos.
Emilia admitted that the trip to Africa increased the love that she has for animals.
She loves traveling
Emilia's Instagram page shows that she loves traveling. Ryan and Emilia use the limited time they have with each other to tour the world together.
Emilia has been traveling for most of her life. She was born in the US, she grew up in Greece, and she went to school in London. Traveling is a part of her life, and she has infected Ryan with the traveling bug.
Vacationing together strengthens the bond between the couple, and it brings them closer together.
---