Between April 1, 2019 and May 31, 2019, a remake of the classic science-fiction horror anthology series, The Twilight Zone appeared on CBS All Access. This incarnation is narrated by Jordan Peele. It enjoyed a good reception and a second season is now in the works.
If you are waiting for the new season or do not have CBS All Access, there are many other shows for you to watch. Read on for 10 shows like The Twilight Zone (2019) that you are sure to like.
Black Mirror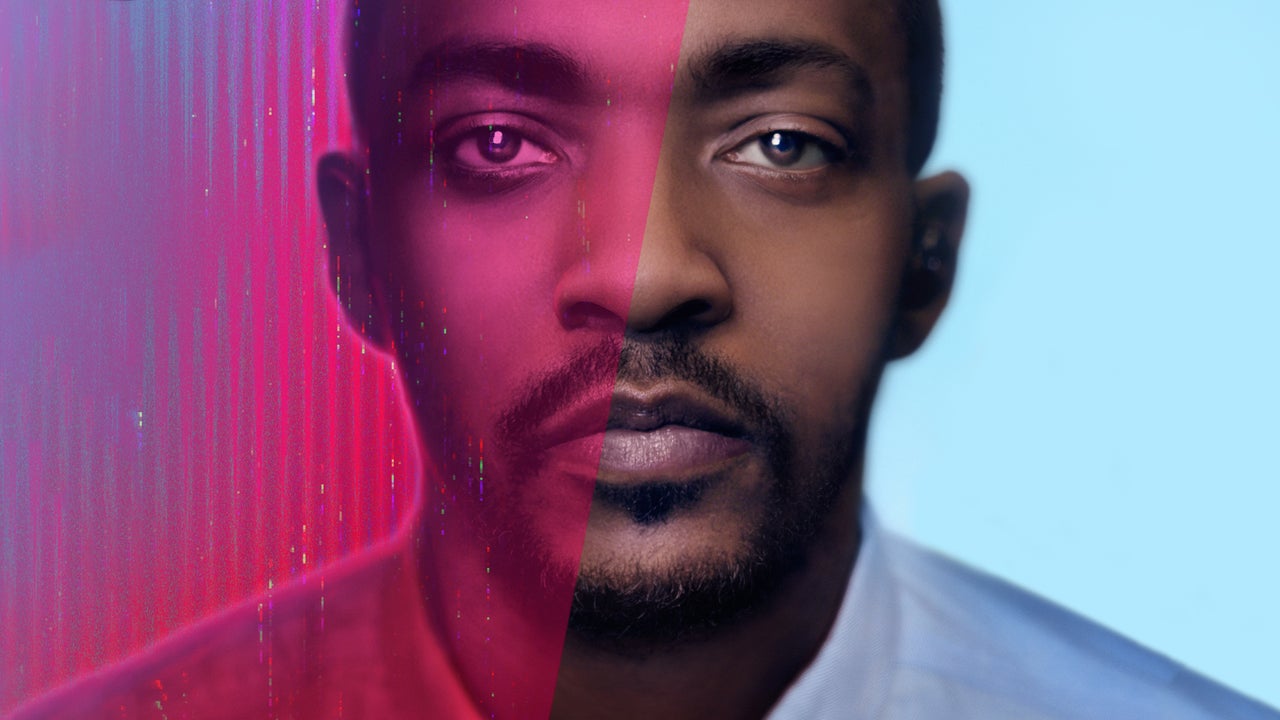 Like The Twilight Zone (2019), Black Mirror was also inspired by Rod Serling's classic from 1959. Black Mirror is also a science fiction anthology series, and it was created by Charlie Booker. This series features standalone stories related to our relationship to technology. It originally premiered on British television on Channel 4, but it was later scooped up by Netflix. Black Mirror is now into its 5th season, which just came out on June 5, 2019.
In addition to the 5 regular seasons, there is an interactive film titled Black Mirror: Bandersnatch. In this film, from time to time, you can make choices which will change the storyline of the movie. You can also go back and change the previous choices that you made. There are five main endings, and there are variants on each of the endings. The average viewing time is 90 minutes and the shorter paths end after 40 minutes.
You should be able to see Bandersnatch on most of your devices so long as you are able to use the latest available Netflix app. There are some apps and devices including Apple TV, Chromecast, and the Windows app where it won't work. Also, you may have trouble if you have older apps or devices.
The Twilight Zone (1959)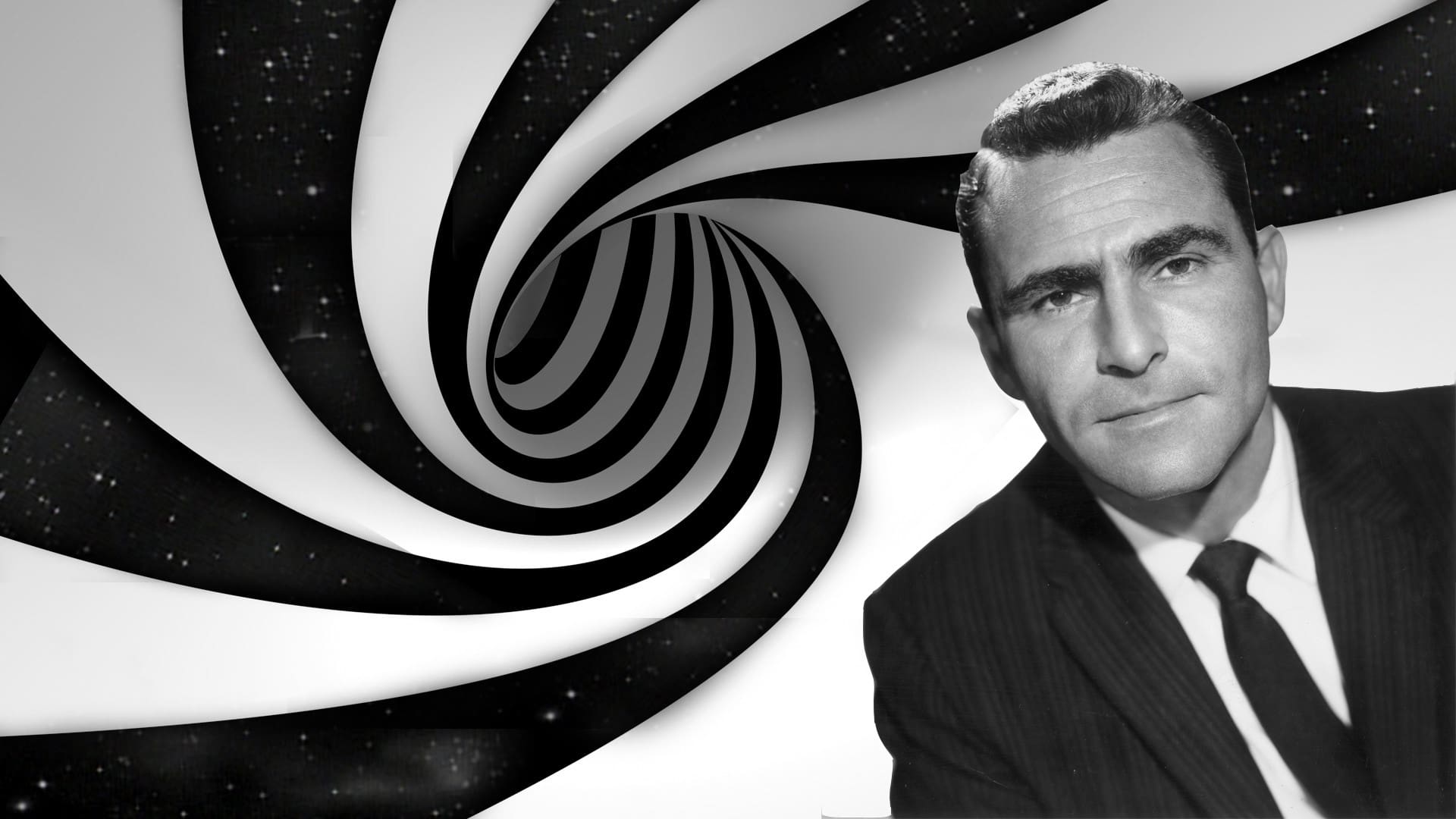 If you are interested in the 2019 remake of The Twilight Zone, why not see the original series that it was based on. There were five seasons altogether. You can stream The Twilight Zone (1959) on both Netflix and Hulu, but for some reason Season Four is missing from Netflix. All five seasons are available on Hulu, though.
The Twilight Zone (1959) is also available on Prime Video. All but Season Four are included with a Prime membership. Season Four is available if you have a CBS All Access subscription or you can buy each of the episodes separately.
One Step Beyond
Several months before The Twilight Zone (1959) was on the air, another anthology series debuted which was called One Step Beyond. While The Twilight Zone was pure fiction, One Step Beyond purported to based on events that happened in real life. One Step Beyond dealt with stories about the supernatural and paranormal that were presented as mini docudramas. It was hosted by John Newland, who was said to be "our guide to the supernatural."
There were three seasons, and all of them are available on Amazon Prime with a regular Prime membership.
Star Trek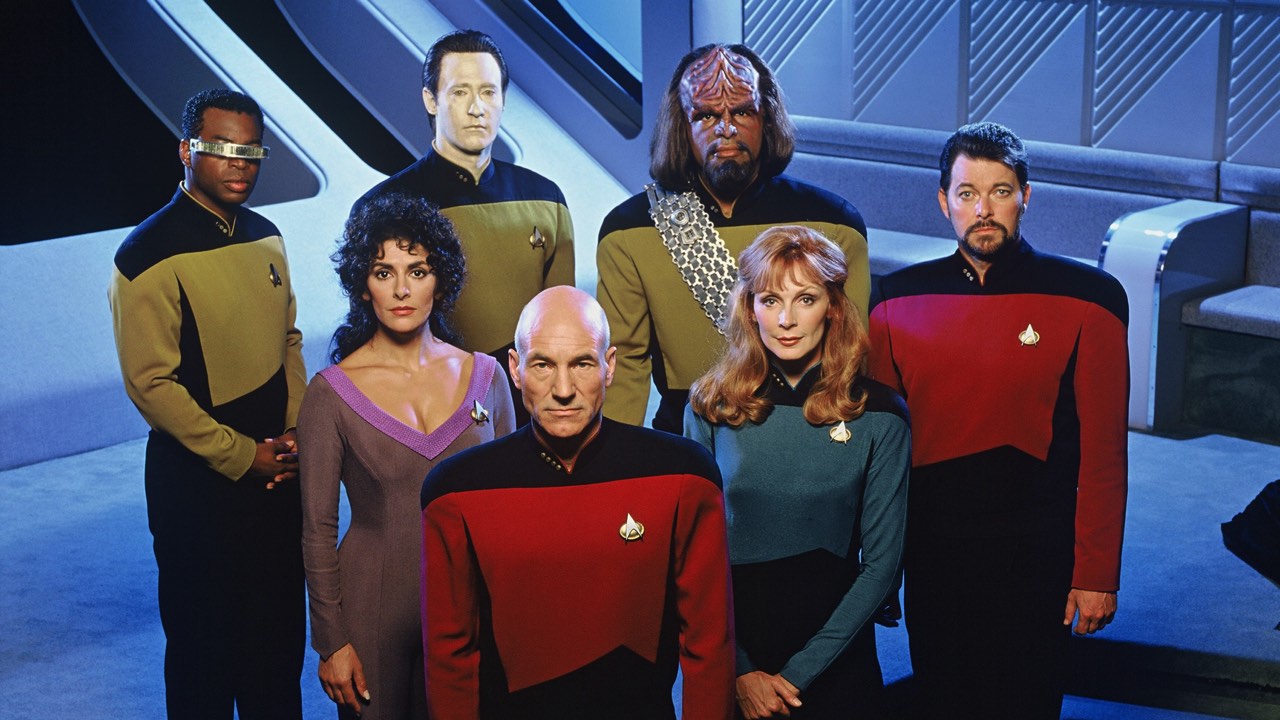 While Star Trek is a very different series than The Twilight Zone, but it is a cult classic as well, and there is a fair amount of overlap between fans of these two franchises. One of the things that these two franchises have in common is the use of science fiction to address modern day social issues.
The Star Trek franchise has 6 different series and several movies to keep you busy for quite some time. The following series are available on both Netflix and Hulu:
Star Trek: The Original Series
Star Trek: The Next Generation
Star Trek: Deep Space Nine
Star Trek: Voyager
Star Trek: Enterprise
The most recent series in the franchise, Star Trek: Discovery has recently finished its second season and has been renewed for a third. This series was the cornerstone of the CBS All Access channel when it launched. Season 1 is now available for purchase as individual episodes or as a complete season from Amazon Prime Video and can also be purchased in DVD or Blu-ray format. Season 2 is only available through CBS All Access.
Stranger Things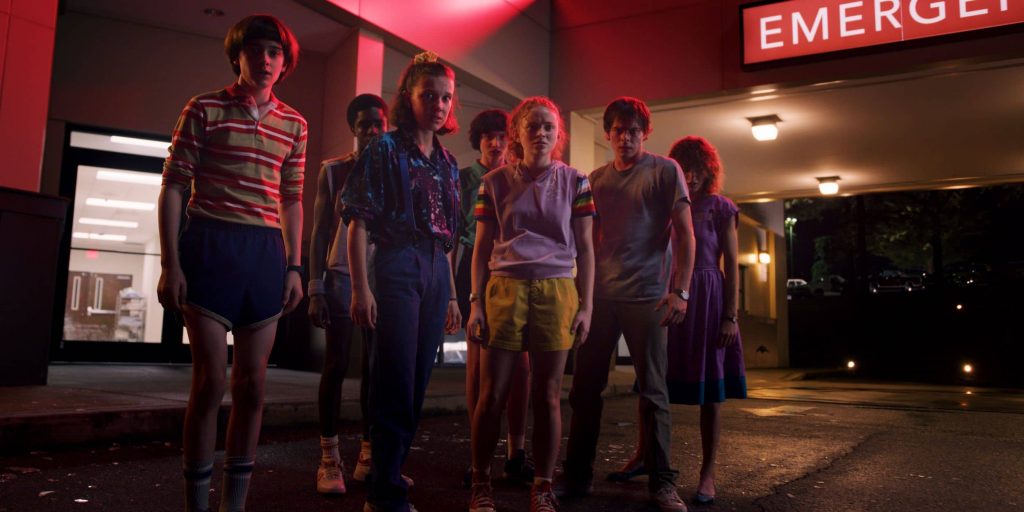 If you are interested in the darker stories told by The Twilight Zone, you may enjoy the Netflix series, Stranger Things. This is a science fiction horror series that was created, written, and directed by the Duffer Bothers. This is a modern show, but it is set in the 1980s. It has received quite a bit of critical acclaim as well as many accolades, including thirty-one Emmy Award nominations and four Golden Globe nominations. In 2016, it also won the Screen Actors Guild Award for Outstanding Performance by an Ensemble in a Drama Series.
Season 1 of Stranger Things aired on July 15, 2016, and Season 2 aired on October 27, 2017. Season 3 will be coming out on July 4, 2019.
Twilight Zone: The Movie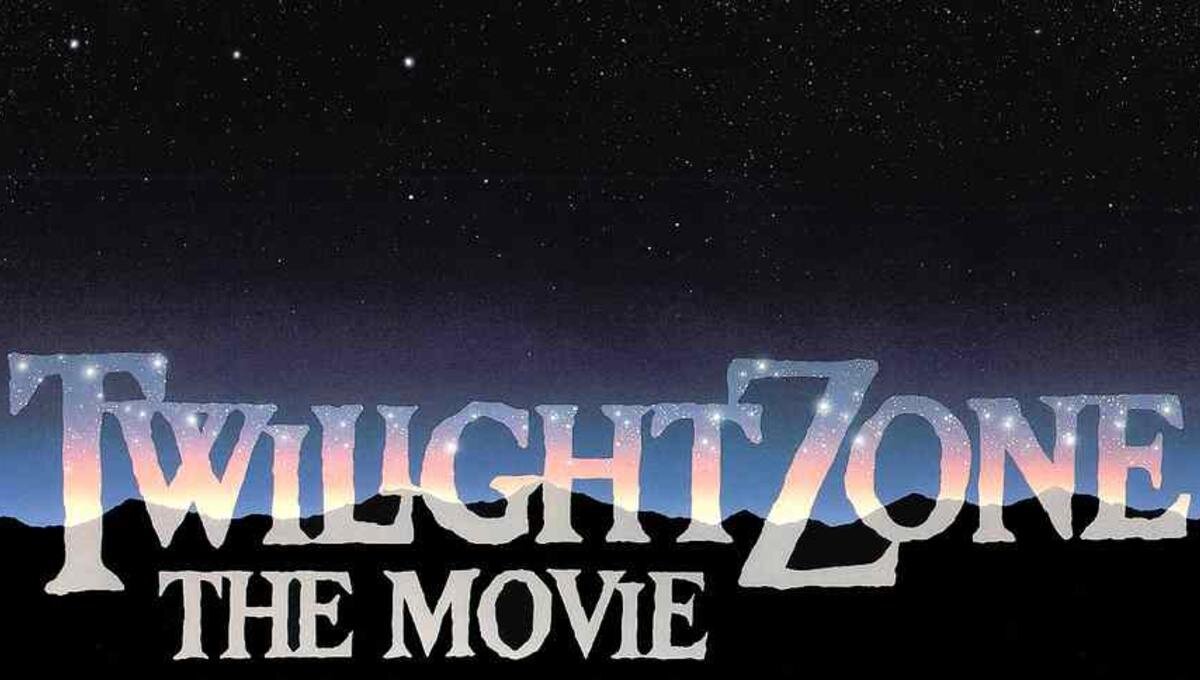 If you would like to see a feature-length version of Twilight Zone, you may enjoy Twilight Zone: The Movie which was first released in 1983. This film brings back three classic episodes from the original series along with one original story. This film was narrated by Rod Serling and Burgess Meredith.
The film received mixed reviews when it came out, but it was enough of a success that it prompted CBS to support the 1980s television remake of The Twilight Zone.
If you would like to see Twilight Zone: The Movie, you can do so on Vudu for free. It is also available to rent or purchase on YouTube, Amazon Prime Video, and Google Play.
Alfred Hitchcock Presents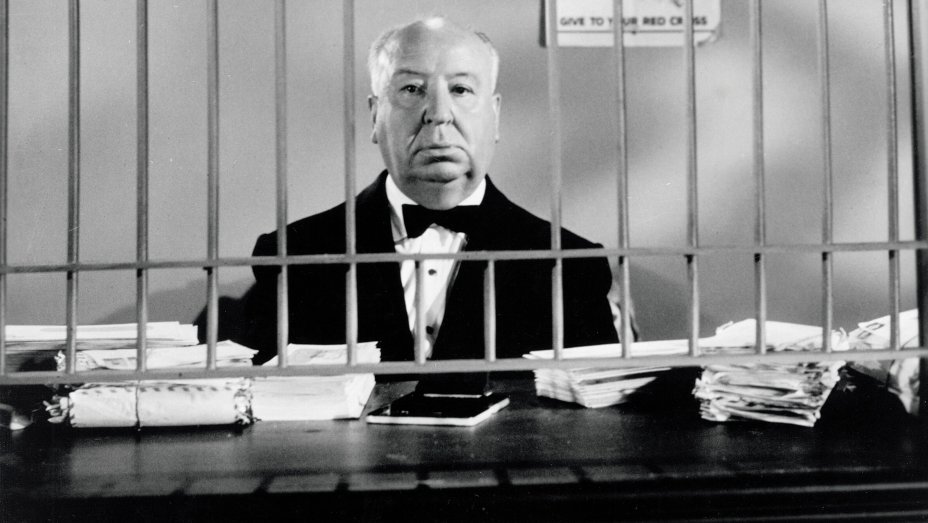 If you enjoy classic anthology series, you might enjoy Alfred Hitchcock Presents. This anthology featured dramas, thrillers, and mysteries. It first premiered on October 2, 1955, and it spawned a 1985 revival. Although it had a regular cast, which included Alfred Hitchcock's daughter, Patricia Hitchcock, many notable film actors including Robert Redford, Bette Davis, and Steve McQueen. There was a total of seven seasons. After that, it continued for three more seasons as The Alfred Hitchcock Hour.
Four seasons of Alfred Hitchcock Presents are available for streaming on Hulu. All seasons of both Alfred Hitchcock Presents and The Alfred Hitchcock Hour are also available to purchase on DVD.
Amazing Stories (1985)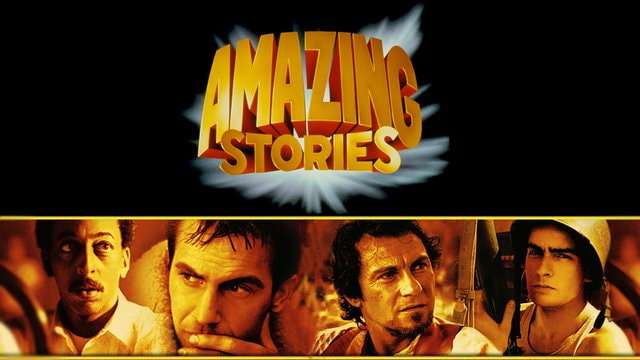 In 1985, Steven Spielberg created his own anthology series, Amazing Stories. Like The Twilight Zone, this series featured fantasy, science fiction, and horror stories. It did not do well in the ratings, but it was nominated for 12 Emmy Awards, and it won five. There were two seasons and several spin-offs.
You can see the first season for free on NBC.com. You can also buy episodes or entire seasons on Amazon Prime Video, iTunes, Google Play, or YouTube.
There is a remake of Amazing Stories in production right now, which will air exclusively on Apple TV.
Beyond Belief: Fact or Fiction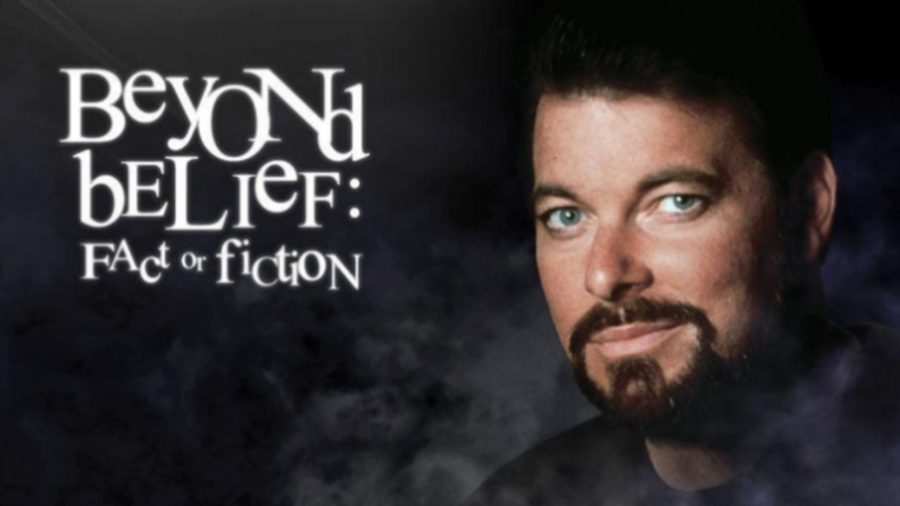 Beyond Belief: Fact or Fiction was an anthology series that aired between 1997 and 2002. There were four seasons. James Brolin hosted the first season and Jonathan Frakes hosted seasons two through four. Like many of the anthology series on this list, each episode of this series featured stories that seemed to defy logic and had some connection with the supernatural, ghosts, psychic phenomena, or other unusual occurrences. The twist to this series was that some of the stories were true and some were false. After each episode, the view was challenged to determine which was which.
All four seasons of Beyond Belief: Fact or Fiction are available on Amazon Prime. It is listed as being included with an IMDb TV subscription, but it seems that you can watch them for free with ads if you have an Amazon Prime membership.
The Outer Limits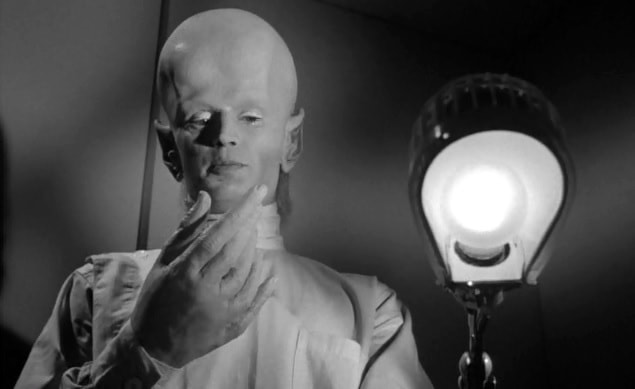 The Outer Limits is an anthology series that has often been compared to The Twilight Zone. Like The Twilight Zone, each episode of The Outer Limits features a self-contained story that sometimes has a plot twist at the end. It differs from The Twilight Zone in that the stories are more about science fiction and less about fantasy or the paranormal. The original series ran from 1963 to 1965 and is said to have influenced the later series, Star Trek. There was a remake of The Outer Limits that premiered in 1995.
Both the original series and the remake are available for streaming on Hulu.
Also Read: 4 Shows Like When They See Us Based On True Stories
---