Prince Naseem Hamed was not only a boxing champion but also one of the sport's great entertainers. Hamed combined speed and power with antics that destabilized the opponent and drew cheers from excited crowds. Naseem lost only once in an esteemed career that earned him induction into the International Boxing Hall of Fame.
Hamed starred on both sides of the Atlantic, credited with bringing pay-per-view boxing to the lower boxing tiers. The Prince's reign lasted a decade in which he won multiple featherweight world championships. It's been two decades since his retirement, but his influence remains as upcoming boxers study his style and Arab prospects draw inspiration from Naseem's unlikely success.
Prince Naseem enjoys a quiet life with his wife, Eleasha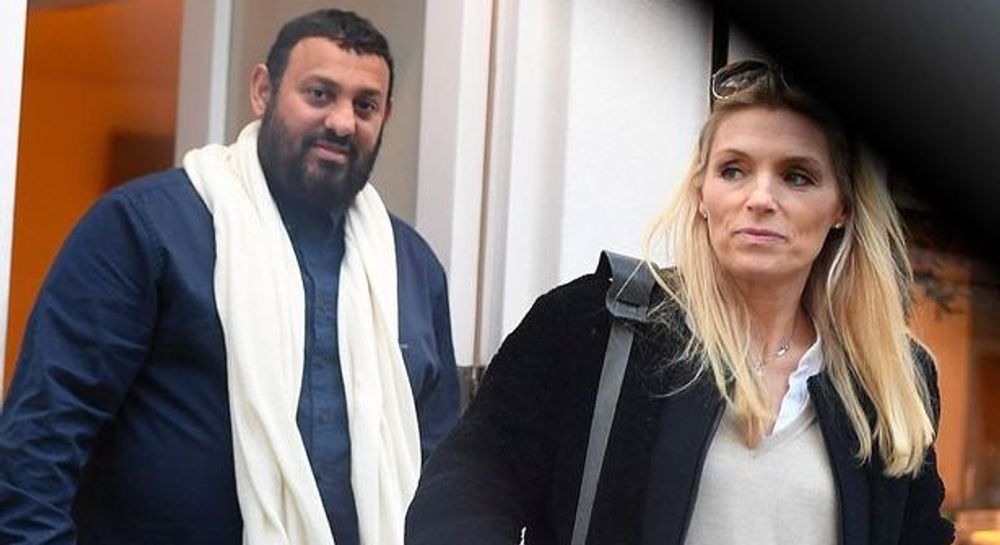 Prince's life after retiring from boxing didn't start very well. In May 2005, he crashed his Mercedes SLR head-on into a Volkswagen Golf before hitting the Ford Mondeo he was trying to overtake.
Naseem emerged unscathed, his wife had minor injuries, but the Golf driver, Anthony Burgin, broke multiple bones in his body and suffered brain injuries. Following multiple hospitalizations, Burgin was deemed unable to work again.
A judge sentenced Hamed to 15 months in prison and disqualified his driving license for four years. The trial unearthed Naseem's four previous speeding violations, including a year-long ban for driving at 110 mph on a motorway.
Naseem served 16 weeks of his sentence and left prison with an electronic tag. Authorities stripped him of his MBE.
After that incident, Prince retreated from the public eye to focus on family life. Nowadays, he's occasionally spotted shopping with his wife in London. He's put some weight, but reports state that he's comfortable with his body.
Naseem also attends some fights in London and is a massive fan of boxing prospect Kell Brook. "I'm just so happy that it's a Sheffield kid, who came out of my gym, the Ingle gym," Hamed told The Scottish Sun.
"It's an amazing thing for Sheffield, it's an amazing thing for the UK, but better still it's an amazing thing for boxing."
Naseem has also expressed support for Arab fighters in Britain. He congratulated Galal Yafai for his gold medal in the Tokyo Olympics and Barry' Kid G' Awad for becoming the IBF Featherweight Champion.
Barry dedicated his win to Prince for paving the way for Arab fighters to achieve success in boxing. He wrote on Instagram:
"26 years today, Sheffield own @princenaseemhamed_ first became a world champion! Over a quarter century later, his story, legacy and boxing career is still inspiring others! There will NEVER be another like him!"
Prince's son is looking to emulate his father's boxing success
Prince Naseem's son, Aadam Hamed, desires to emulate his father's success in the ring. He posts training clips on social media, showing that he inherited his father's quick feet. 
Naseem will support him, but he said he didn't want his kids to follow him into boxing. In a 2015 interview, he praised Adam for his tennis skills, Sami for acting, and Sulaiman for fighting. Prince said:
"I don't want my kids to fight. Beyond the smile and humor, the flying carpets, and all the razzmatazz, I wanted to knock someone out cold. If you ruffled those feathers, I really wanted to knock someone out. Why would I want a guy with that same intention standing opposite my son?"
Prince claimed that he retired due to constant pain in his hands
For a long time, people claimed that Prince retired due to his defeat by Mexican legend Marco Barrera. It was – and remains – Prince's only defeat, but the fallout from it was massive.
In his next fight against Manuel Calvo, the English crowd booed Prince, and though he claimed he would continue fighting, Prince never returned to the ring.
Prince's downfall appeared inevitable a couple of years before that famed fight against Barrera. Naseem seemed disinterested in the sport, his infectious exuberance fading after every bout. He also fell out with his promoter and, crucially, the man who trained him since he was a boy, Brendan Ingle.
Naseem remained silent for years after he left the ring, but in 2009, he set the record straight. He told BBC's Sportsweek that his hands failed him – he needed pain relief injections to get through every bout, and it reached a point where he couldn't do it anymore. Naseem said:
"It was getting ridiculous and you can't go on with no ammunition. I was one of the hardest punchers ever known but if the hands are quite brittle and you do damage, then it's hard to carry on. If the hands were fine, I'd love to come back. I did boxing for 21 years, from the age of 7, I love boxing, miss boxing and I believe that boxing misses me."
---