When it comes to ordinary people trying to do extraordinary things – or at least trying to – one person comes to mind who exemplifies this display of guts: Walter White. And fans loved his adventures on the good side and the bad side of the law in Breaking Bad – but more on the bad side!
Imagine your average-looking high school teacher, a downtrodden and even depressed ordinary worker who needs to have and maintain a second job to make ends meet for his middle class family. One day, he encountered the world of narcotics trade where he discovered how easy it is to get the money he needs in life. The temptation is huge! So he thought of a better use for his chemistry prowess: concoct his own drugs. And you know what? He concocts the best recipe of it, ever!
And that started his journey towards the underworld where he even became a drug kingpin in his own right. No sense putting that almost-Nobel Prize-winning brain, right? Right! Talk about having two identities at the same time! And these are the elements that propelled Breaking Bad into stellar status.
Quirky and edgy shows like Breaking Bad also become popular for their underdog-turned-top dog story trope. That is why this show ran for a good 5 seasons when it came out in 2008. And boy, those seasons were great! That's why it's good to know that we can watch and re-watch Walter's varying adventures on Amazon and Netflix today. Have fun re-watching!
But if you're looking for another kind of show that will give you the same Breaking Bad fix, here are some suppliers.
Ozark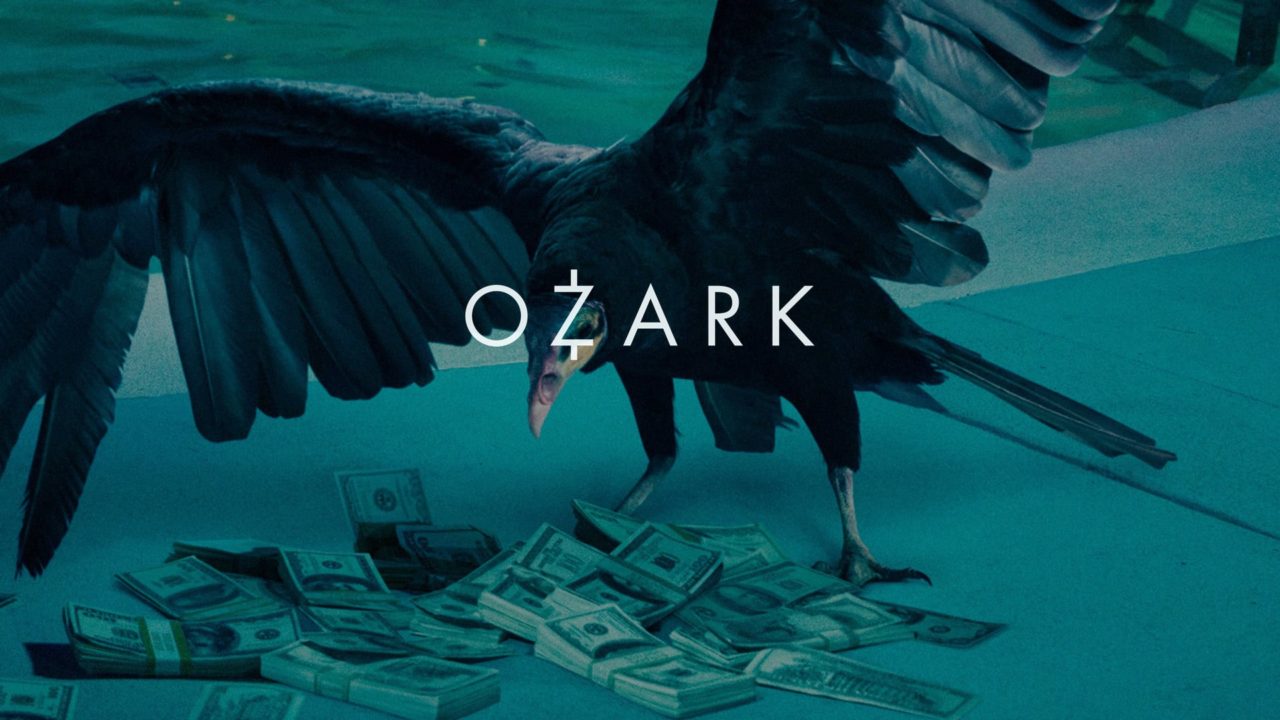 Longtime actor Jason Bateman tries his hand at the underdog-turned-top dog TV storytelling trope with Ozark. Only this time, he doesn't really get ahead much, as yet, to become the top one in the game. But hey, he's just starting!
This interesting series also starts out like Breaking Bad. This show is about the seemingly average-looking family decides to move from the suburbs of Chicago to Osage Beach in Missouri. Sounds humdrum, right? You would think that this average middle class family just wanted to have a new life in a new place. But the real score is, the dad (played by Bateman), wants to escape a previous dealing with the Mexican drug cartel. Since he's a financial professional, he thought he can get away with money laundering schemes. Hey, it's tempting! Of course he finds out the hard way that you don't easily get away with such schemes with such people. So he finds himself working with the cartel to make amends and to be on the safe side of life, if you know why we mean!
The 2017 show already ran for 2 seasons on Netflix so that says a lot about the longevity of this kinds of characters and shows. Go watch!
Weeds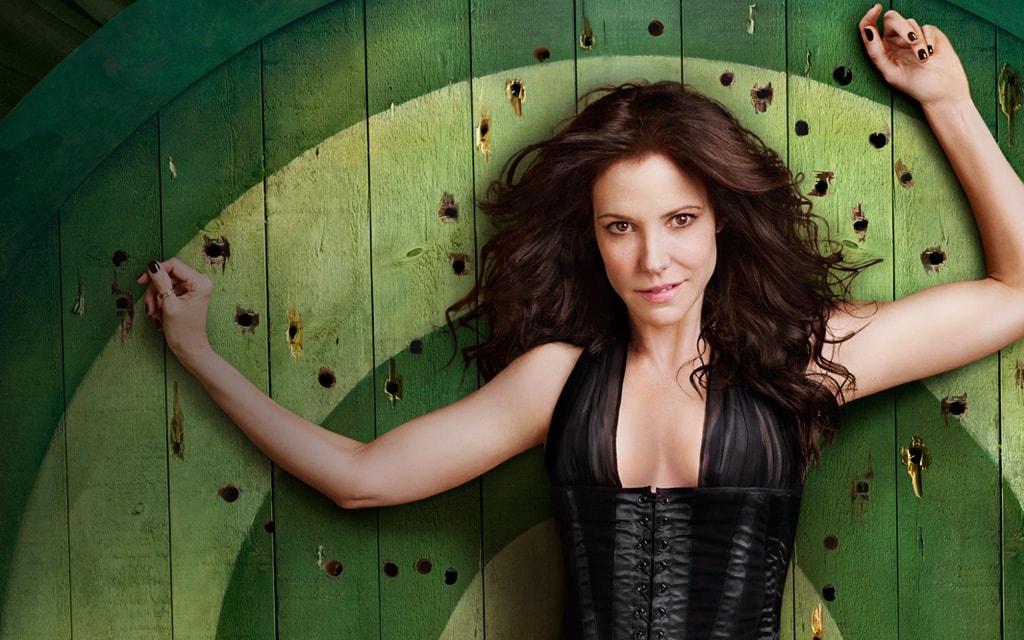 When trying to smoke weed, of course you'd try to hide it from your mother, right? But what if a mother is the weed supplier in a suburb? Then you have the story here of Weeds. Light this one up for fun!
This highly successful Showtime series debuted in 2005 and starred Mary-Louise Parker in the lead. The Breaking Bad underdog-becomes-top dog trope gets a gender flip here because the seemingly average suburban parent doing the illegal activity is not the dad this time, but the mom. Her character started selling weed since she became a widow with two children to raise. And the lucrative drug trade is always attractive for people who want to make quick bucks bigtime.
This interesting show ran for a great 8 seasons and you can still catch it on Showtime. It's also streaming on Amazon, VUDU and Netflix. Go get some to smoke some!
Boardwalk Empire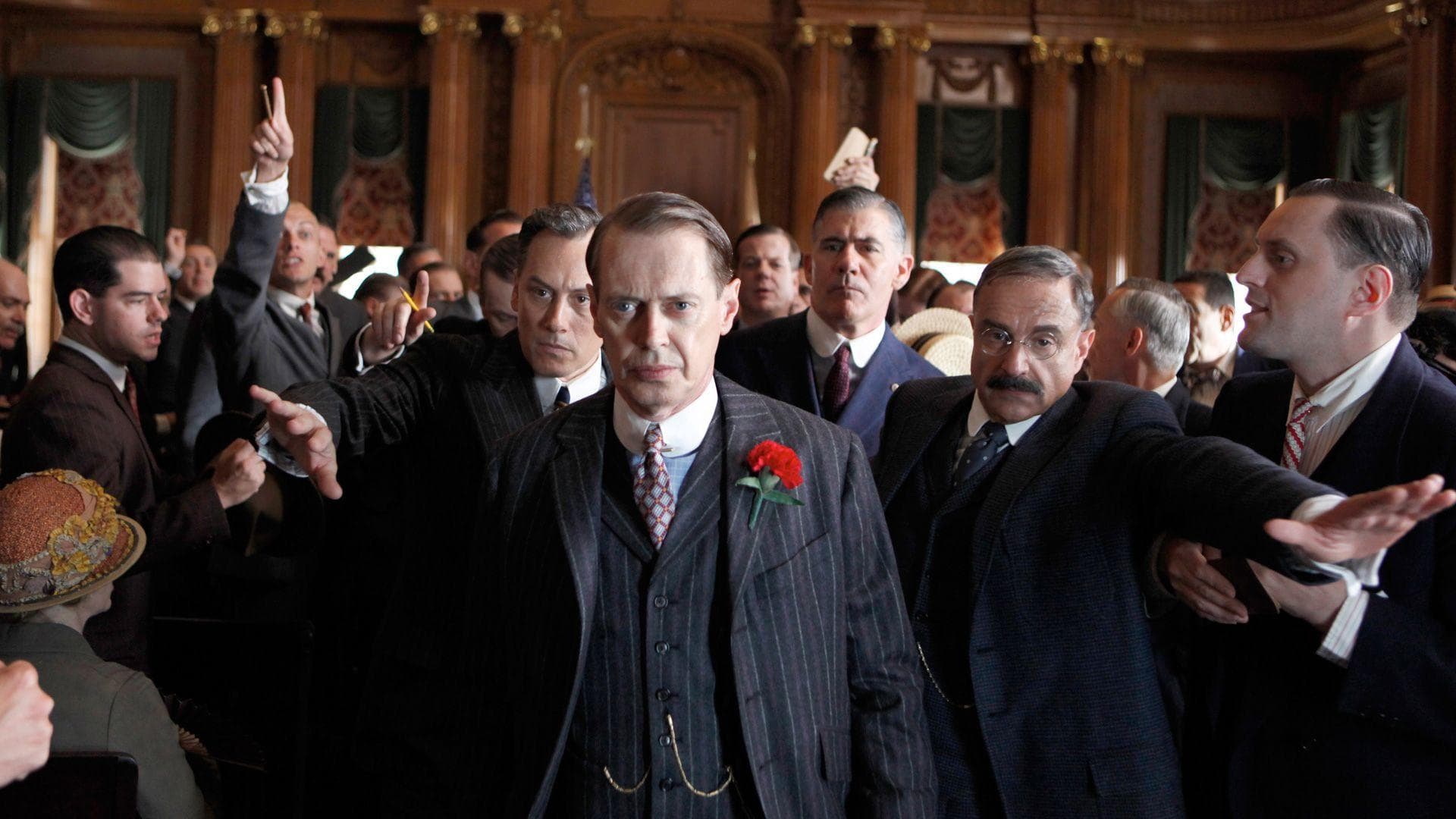 Since when did alcohol become illegal in trade? Since the Prohibition, that's when. Get a load of how they treated booze as a bane in society in the show called Boardwalk Empire.
The brilliant veteran actor Steve Buscemi does a sort-of Forrest Gump turn in this period series, but only in terms of his character Nucky interacting with real-life characters he encounters during the 1920s. in this show, he plays a local politician who also doubles as a boss of the bootlegging industry during that era. The very visual series set a great tone for Atlantic City in New Jersey during the Prohibition Era, and the show was highly acclaimed for its depiction of mobsters and characters of that era as well as the stories they wove for us. It's a chug-a-lug hit!
This genius HBO-produced series began airing in 2010 and ran for a good 5 seasons. It's now accessible via HBO GO, Amazon Prime Video, VUDU, Google Play, Direct TV, and Fandangonow. Warning: it's highly addictive to watch. Bottoms up!
The Wire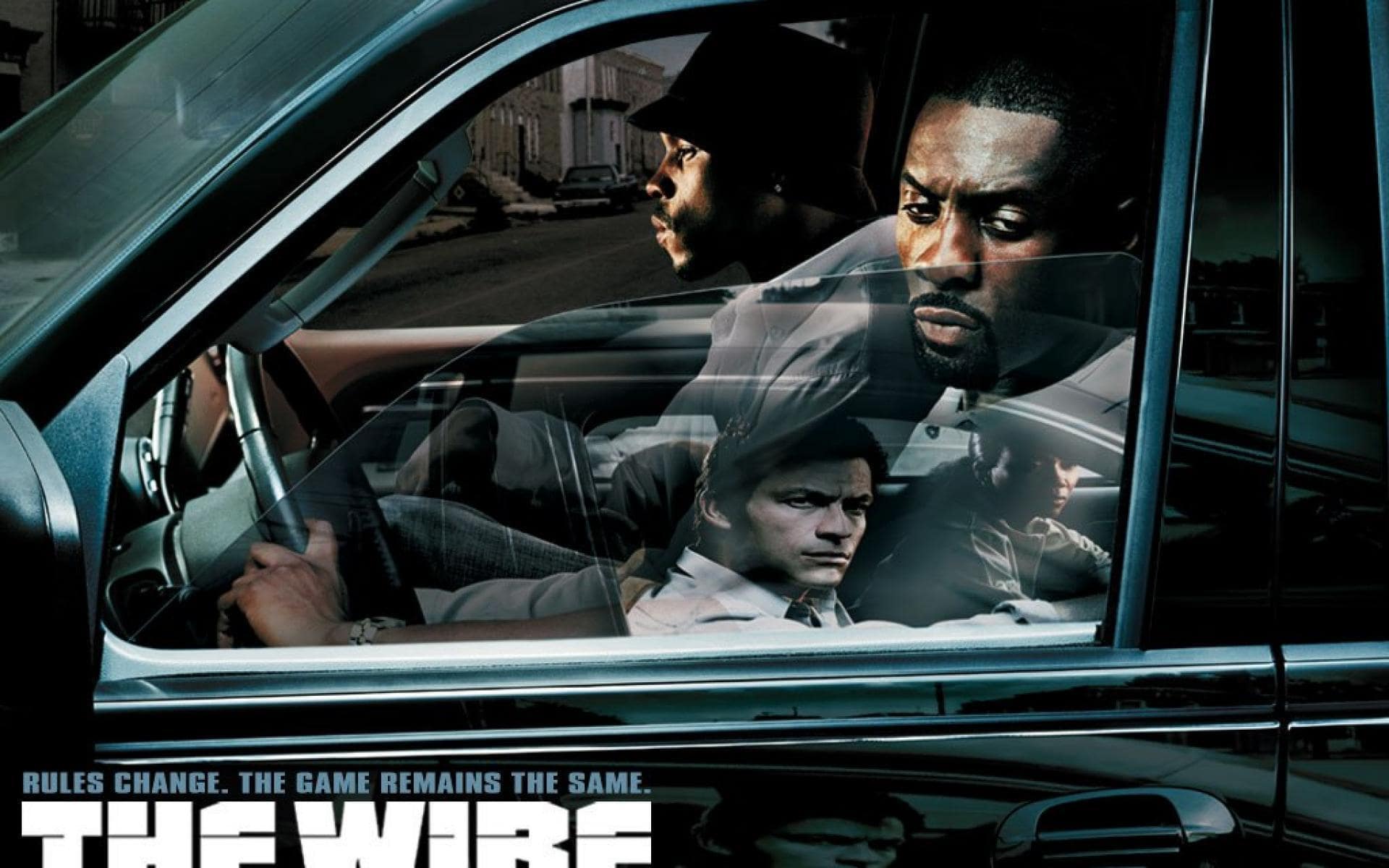 Want to know the workings of an American city drug trade? Then tune in to watch The Wire since nothing can get as authentic as a show written by a former reporter who spent time working with real-life police involved with their own war on drugs in Baltimore, Maryland.
This HBO series is one of the greatest crime dramas to emerge in the 2000s. It began airing in 2002 and ran for a good 5 seasons. Within that timeframe, they discussed many details that not only involve the drug trade but also the inner workings of government institutions involved in this line of work. The show also intersected other concerns from time to time, but the true focus of the show remained with the issue of drugs and trying to put an end to its trade. Specifically, the focus was mostly on the law enforcement side. But of course they cross over to the other side of the law from time to time.
Catch this great show on HBO GO and Amazon Prime Video. Check your local area whether they are available there or in VUDU, Google Play, Direct TV, or Fandangonow.
Narcos
If you truly want a crime-filled drama-thriller that's larger than life and based on real life, Narcos is the one to binge-watch.
The first 2 seasons of the show featured the life and rise to crime of one of most notorious drug kingpins of the world as we know it: Pablo Escobar. The show focused from his early roots in Colombia until the time he became "the" drug kingpin that ruled not only his country, but also the continent and later, the world. His reach became far-reaching that it even reached the USA. That's why this show focuses on the US Drug Enforcement Administration agents and their interactions with this infamous kingpin.
Season 3 continued with Escobar-related storylines but it focused more on the DEA agents' side. A newer season is set to debut soon which will rewrite the story and bring it to a different direction. In the meantime, enjoy all of its 3 seasons streaming on Netflix. Snort this one out!
Limitless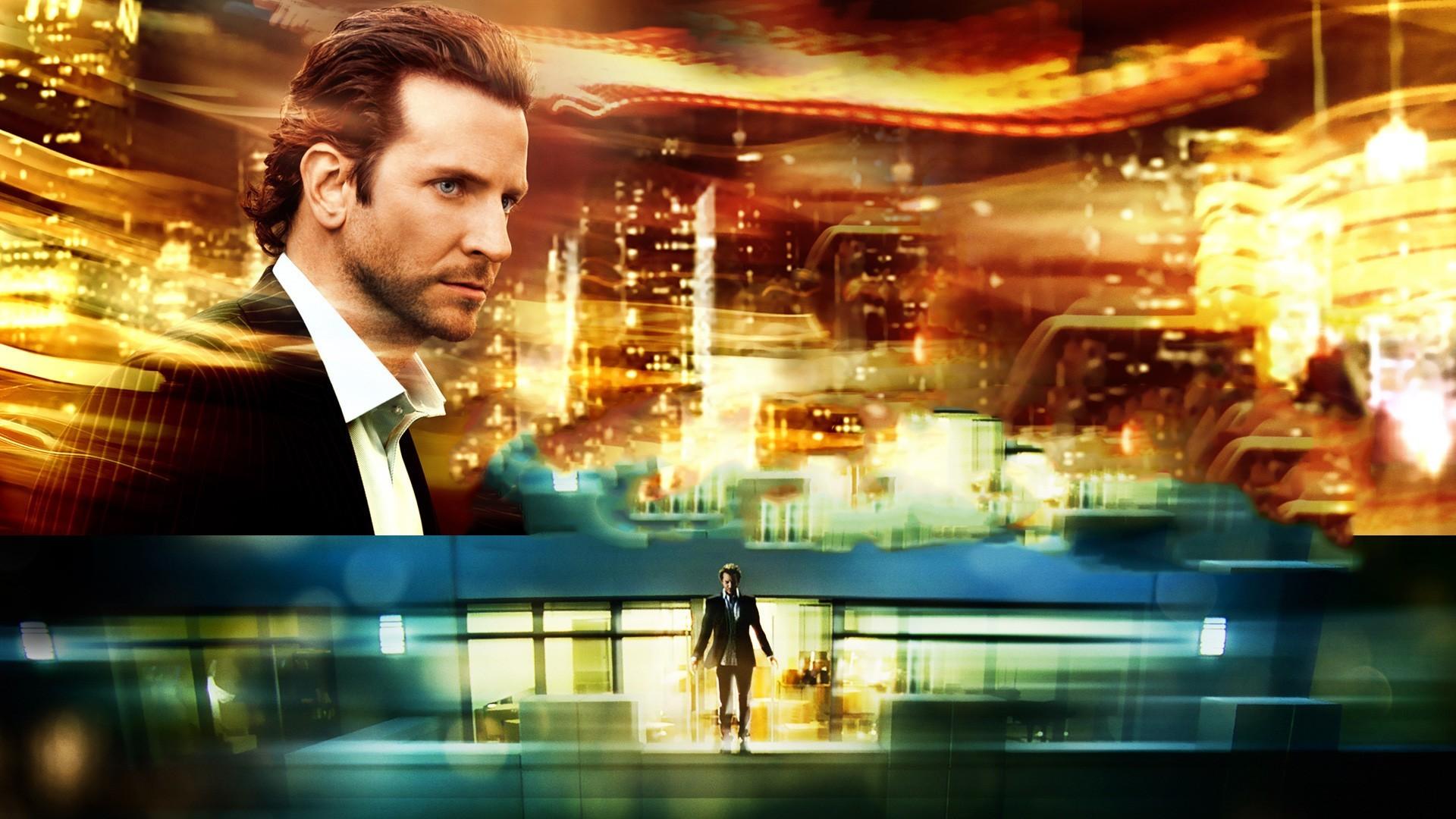 If you saw the film Limitless wherein Bradley Cooper was a writer who was also a willing test subject for an experimental drug, then you'll be familiar with this series. Limitless the series is also connected to this film and extends the storyline far beyond what the film showed.
So what's addicting about this show? Well, for one, that experimental drug was about unlocking the brain's full potential. And when we say full potential, that means tapping into the recesses of the brain to make the mind more empowered and powerful at the same time. This sci-fi dark tale is as thrilling as the film and makes the story more deeper than what the film presented. Jake McDorman takes over the role vacated by Bradley in this series.
Go watch it and let it unleash your imagination via CBS All Access and Netflix. Those who have VUDU, Amazon, Fandangonow and Google Play can also avail of it anytime.
Also Read: 6 TV Shows Like Barry Mixing Dark Comedy Gold and Superb Storylines
---