Trae Young is the heartbeat of the Atlanta Hawks, the player that makes the team soar. Young demonstrated his importance to the team during an October 2022 overtime win against the Toronto Raptors. With 3.8 seconds left and the game tied at 122-all, Young threw a perfect pass to A.J. Griffin, who converted a wide-open layup.
Young's basketball talent runs through the family, from his grandfather to him and, potentially, to Trae's son, Tydus Reign Young.
Trae's father, Rayford Young, is African-American, and his mother, Candice, is Caucasian.
Trae's father defended him after he was booed by fans of the New York Knicks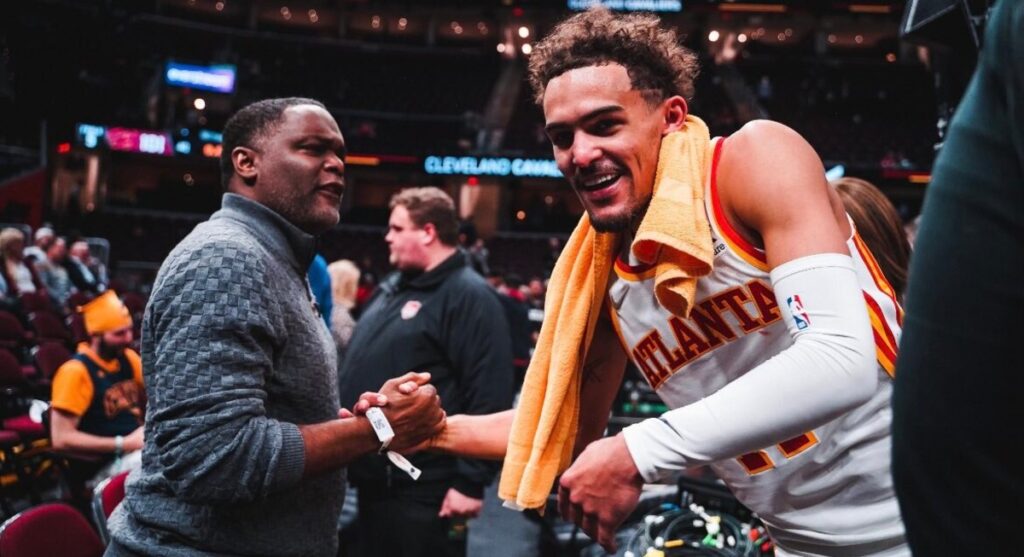 Trae Young was the most-hated man on the court during the Hawk's game against the Knicks. Rival fans consistently hurled profanities in his direction, but Young's game didn't drop. Conversely, it motivated him to perform better – Young scored the winning points with a second left on the clock.
Trae's father, Rayford Young, feels that Tray is underestimated because of his stature. He, therefore, feels the need to constantly prove himself. "Even though he's in the NBA right now, he's an All-Star, he's a Top 5 pick, it still feels like he has to prove himself," Rayford told The Daily News.
"Which, for me, as a dad, sometimes I feel unfortunate for him, and I just tell him you don't have to prove anything to anybody." Trae doesn't mind being the villain in the eyes of Knicks' fans. He seems to revel in the adversity. According to Rayford, the Knicks have made an enemy who will terrorize them for the next decade. "This is only the beginning," Rayford said.
Young's critics range from courtside fans to celebrities such as Ben Stiller and high-ranking government officials, including New York mayor Bill de Blasio. The mayor interrupted his Tuesday press briefing to critic Young's playing style. He said:
"I want to get this out to Trae Young. On behalf of everyone in New York City and anyone who cares about playing basketball the right way: stop hunting for fouls, Trae. That Hawk's not going to fly in New York City. C'mon. Play the game the right way. See if you can win. I think the Knicks are going to teach you a lesson."
De Blasio referenced Trae's tendency to draw fouls by exaggerating or initiating contact. Several top-level players do it, including James Harden, but he singled out Trae after he took all free throws during Atlanta's game one victory. Rayford's wild celebration after Trae won it for the Hawks went viral. He talked to The Daily News about his boisterous chants:
'For me, and I know it's the same thing with Trae, (the 'Fuck Trae Young chants) just gave me a burst of energy and a burst of emotion. It was just like go out and kill these dudes, man. Just growing up, the way my dad taught me and I taught Trae, if somebody disrespects you, just show them disrespect back. That's basically what it was."
Trae's father was a star basketball player in college but he didn't make it in the NBA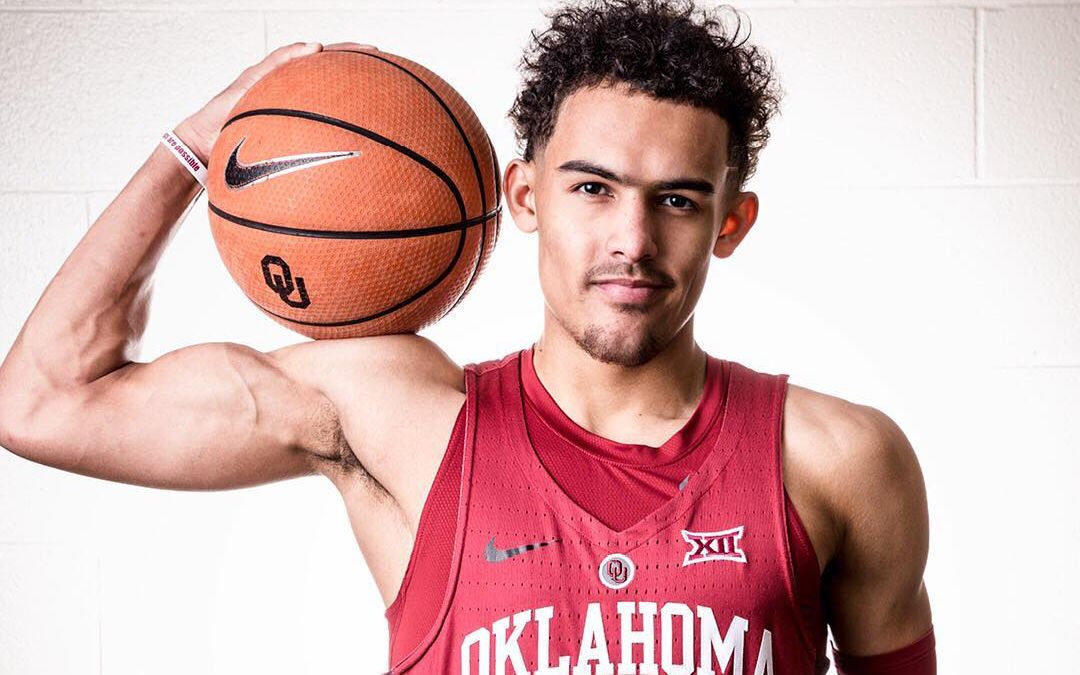 Ray's path to basketball greatness at Texas Tech featured many seemingly insurmountable obstacles. He came from a poor family in Texas that couldn't afford interior heating or many sets of clothes. Per The Washington Post, Ray's sweater-and-jeans outfit was something like his uniform, considering how often he wore it.
"Through force of will and smart maneuvering, he made himself into a popular student and a promising athlete, defying the odds and playing point guard at Texas Tech in the late 1990s," per The Washington Post.
Rayford and Trae's mother, Candice, were high school sweethearts. They both attended Texas Tech and welcomed Trae during one of Trae's best seasons on the court. According to ESPN, Candice stormed the court with Trae when he was a baby after Rayford scored 41 points against Kansas.
Despite posting impressive numbers, Rayford went undrafted but eventually joined the Houston Rockets. After a short time in the NBA, Rayford went on to play for several teams in Europe. Rayford ended his basketball career to take up a graduate assistant job in Oklahoma. He eventually left coaching to pursue a career in medical equipment sales.
Trae's religious mother insists that the family attend church service every Sunday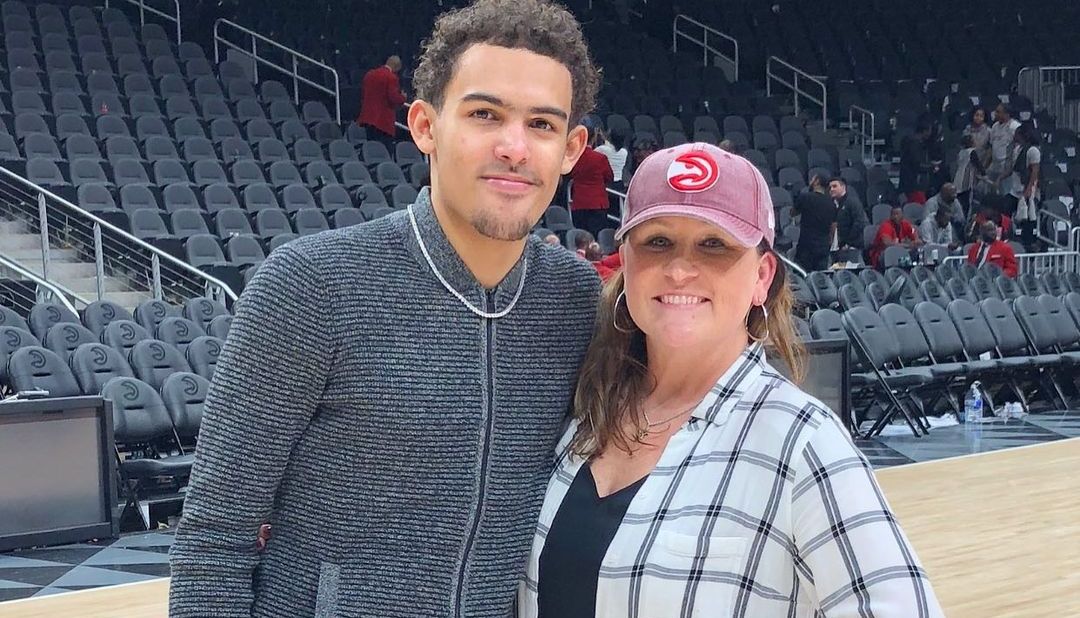 Trae Young was born on 19th September 1998 in Lubbock, Texas. He grew up in Norman, Oklahoma, alongside three siblings: Caitlyn, Camryn, and Timothy.
Candice is the daughter of a pastor and has passed down her religion to her children. She told ESPN that she texts her children every Saturday night to remind them of Sunday service. "It's important to me," Candice said. "If you're at home, you're gonna get up. It's not an option. I feel like that's the grounding they get at the beginning of the week. It starts you off right."
Candice's attitude has helped Trae remain grounded. Per his sister Caitlyn, the fame hasn't gotten to his head. "We're lucky he doesn't let it get to his head," Caitlyn told ESPN. "He's still sitting at the table, not listening to us, like he did before. Everything is the same."
---