Viola Davis is the black actress that everyone looks up to. In 2017, she became the first black woman to achieve the Triple Crown of Acting. Viola has one Oscar award, two Tony awards, and one Emmy award to her name.
Davis came from humble beginnings, and it took her some time before she landed her first role in the film The Substance of Fire. Her talent was clear for everyone to see, and 5-years later she won a Tony Award for her role in King Hedley II. She then went on to appear in films and shows such as Out of Sight, Traffic, Law and Order: Special Victims Unit, Doubt, The Help, and many more.
Viola made history when she became the first black woman to win the Primetime Emmy Award for Outstanding Actress in a Drama Series for her role in How to Get Away with Murder. Ever since she started acting, Viola has been breaking down barriers in the acting industry. Her great success has been due to hard work, immense talent, and the support she gets from her loving husband, Julius Tennon.
Julius Tennon might not be as famous as Viola, but he is an iconic figure in the film industry. Keep reading to find out more about him.
He works in theatre and television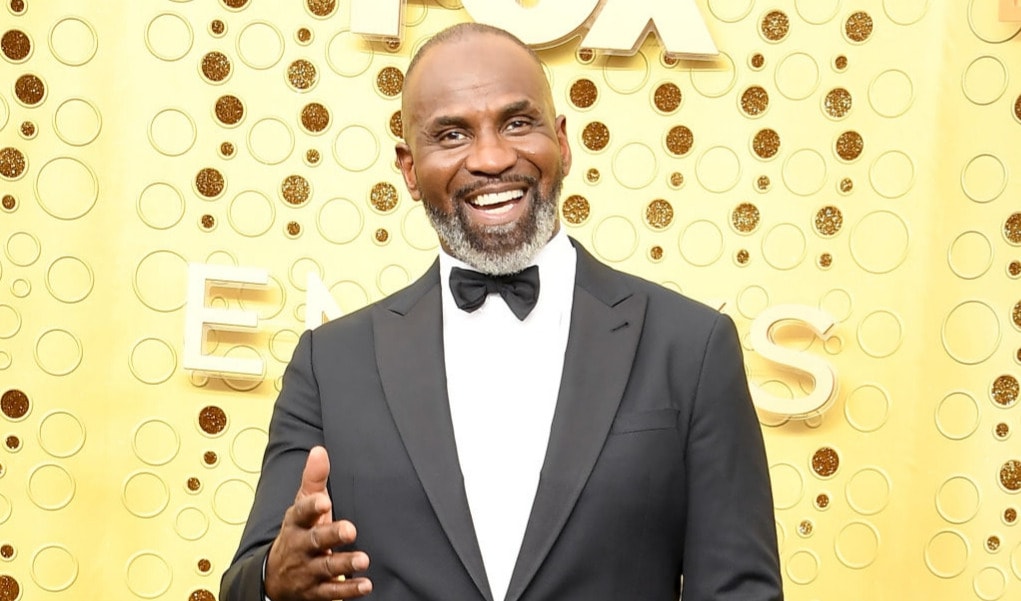 Tennon's journey into theatre and television started at a young age. His English teacher helped him recognize that he was a naturally gifted performer. Tennon's first public performance came at the age of 14 in front his school assembly. He performed Martin Luther's I Have a Dream speech, and he was appreciated widely for his commanding voice.
Tennon was also a great football player, and he earned a football scholarship to the University of Tulsa. Unfortunately, Tennon sustained many injuries that derailed his consistency on the pitch. However, it gave him the time to work hard at the school's theatre program. According to David Cook, a retired theatre professor from Tulsa University, Tennon was a brilliant actor;
"As an actor, Julius brought maturity and passion to very difficult roles."
Julius participated in many theatre productions during his time at Tulsa University. Some of them include Othello, The Emperor Jones, and Slow Dance on the Killing Ground. Tennon eventually became the first African American to graduate from the school's theatre program. According to the Tulsa University website, Julius loved theatre because of its unpredictability;
"Anything can happen, and that's the joy of theatre for me."
Julius didn't waste any time when he got out of college. He started his acting career with roles in movies such as Riverbend, Adam: His Song Continues, Hard Promises, and The Man Who Broke 1,000 Chains. Tennon also appeared several shows including, Lonesome Dove and John Jakes' Heaven and Hell: North and South, Part III.
Tennon has numerous acting credits, and he is also a talented producer. Some of the films that he has produced include Night Shift, Lila & Eve, The Brink, American Koko, and Custody. Tennon's numerous achievements have made him one of the most respected figures in Hollywood.
He met Viola three weeks after she had prayed for a companion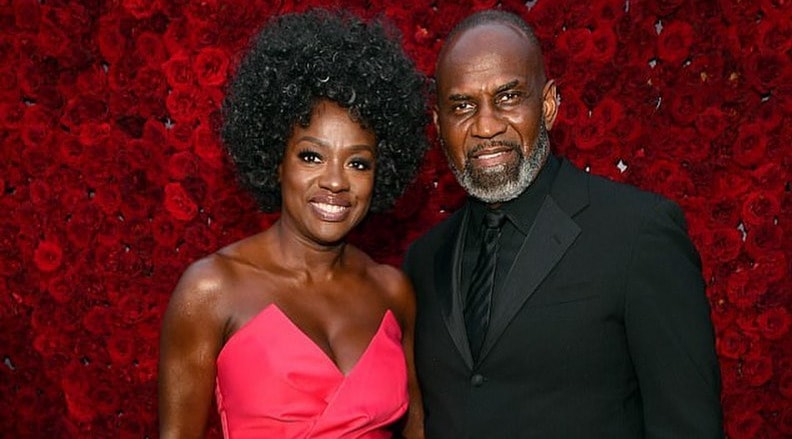 In the early 2000s, Viola Davis was a lonely woman. She couldn't find the man that she wanted. As most of us would do, she consulted a friend for advice. Instead of hooking her up with a man, Viola's friend told her to pray for the man she wanted. According to Page Six Viola said;
"I said I wanted a big black man from the South who looked like a football player, who already had children, who maybe had been married before."
Viola's prayer worked, and after three weeks she met Tennon. Viola told Us Weekly;
"He was the anesthesiologist, Dr. Holly, and I was Nurse Lannett. We were passing blood in a scene. He knew how lonely I was. I was out in L.A. and I hated it and he said, 'I'll show you around Los Angeles. I'll show you around the Santa Monica pier."
Tennon tried to cheer Viola up, and he gave her his card. However, Viola was ashamed of her bad credit, and she waited for several weeks before she called Julius. The couple went for their first date at a church. According to Viola, Tennon was completely open about his past, and it terrified her a bit. At the end of the date, Davis couldn't believe how caring and romantic Tennon was.
In an episode of OWN's Black Love, Davis revealed that Tennon called her twenty minutes after dropping her off;
"I said, 'You got home already?' He said, 'No, I'm at the Ralph's down the street, but I just wanted to tell you again what a great time I had and what a beautiful woman you are.'"
After about 20 minutes, Tennon called again;
"He called again: 'I just want to tell you I got home, and you are a beautiful woman. I'm about to go to sleep, and I just wanted to tell you to have a good night."
Tennon and Viola dated for 4 years before getting married in 2003.
Tennon and Viola want to give a voice to the marginalized in Hollywood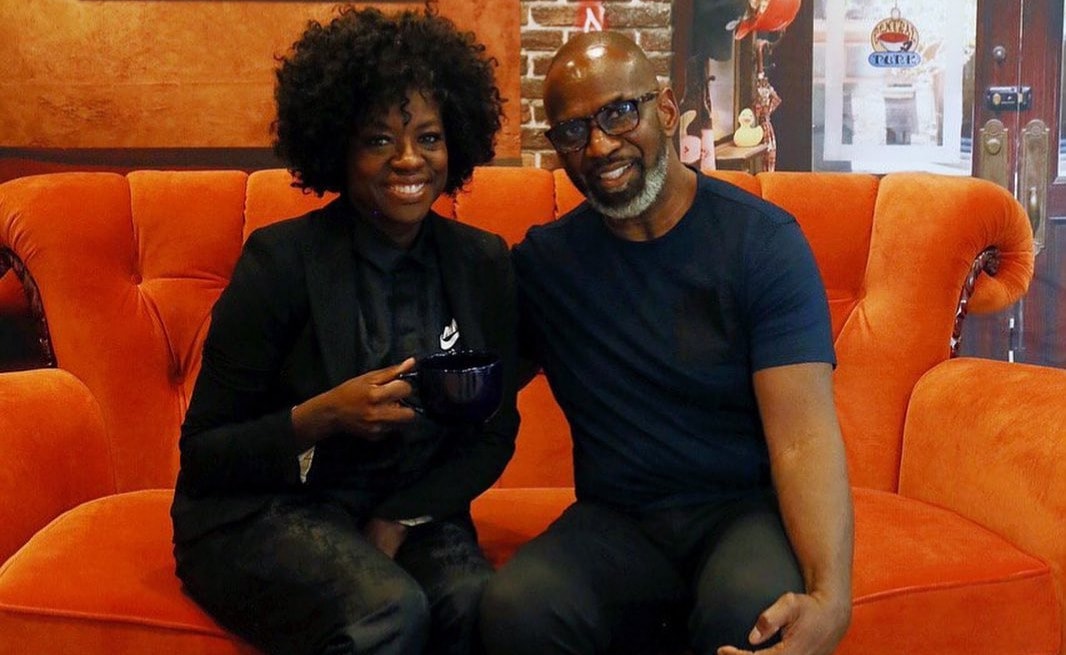 Tennon and Viola rarely appear together on-screen, but they are working hard behind the scenes to increase diversity in Hollywood. Being one of Hollywood's power couples, Tennon and Viola plan to use their influence to give opportunities to a more diverse group of people.
Tennon stated the following while speaking to The Guardian;
"When I go to meetings, it's generally not African Americans that I'm talking to about getting something greenlit. Folks at the top are going to make decisions about trying to make systemic change. That's the only way it's going to happen – by creating a pipeline of opportunities for folk to get in there, go through it and get out and start being part if it at the top… We consider ourselves the voice of the voiceless."
Tennon and Viola formed JuVee Productions in 2011 to tackle the issue of diversity at the grassroot level. In an email sent to The Guardian, Viola explained how to tackle the issue of diversity;
"It's a problem that needs to be tackled from the studio heads who give the green light vote to film-makers who simply can envision a role differently, to producers who can give a budding gifted cinematographer, grip, writer of color a chance, and finally to audiences to plop down money to see a film character differently. It requires being awoke."
Tennon currently directs most of his time to JuVee Production. For him and Viola, their production studio is about giving a chance to all types of actors in Hollywood, not just black people.
He has two children from previous relationships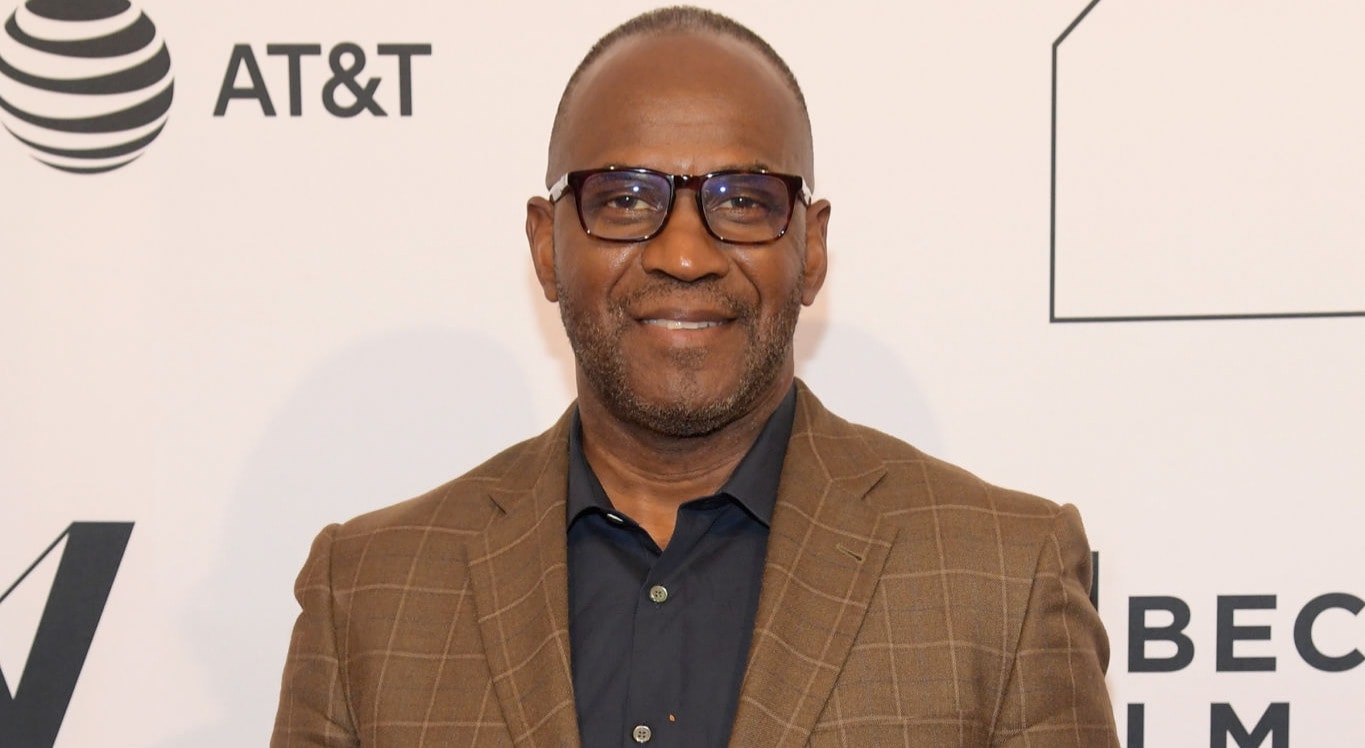 Before meeting Viola, Tennon had two children from two different partners. Tennon laid out everything about his past relationships during his first meeting with Davis. For most women, such a revelation would have sent them running in the other direction. However, according to Heavy, Viola said that the fact that Tennon was a father made him more attractive;
"He was a single father for 16, 17 years: he raised his children by himself, as well as pursuing a career in acting. So he has character. He's a good man. And he endeared himself to me because he was different from anyone else I dated, because he was extraordinarily emotionally available and kind and generous."
Tennon and Viola took up the responsibility of raising his children, and they are now blessed with seven grandchildren.
Tennon and Viola are grooming their daughter to follow in their footsteps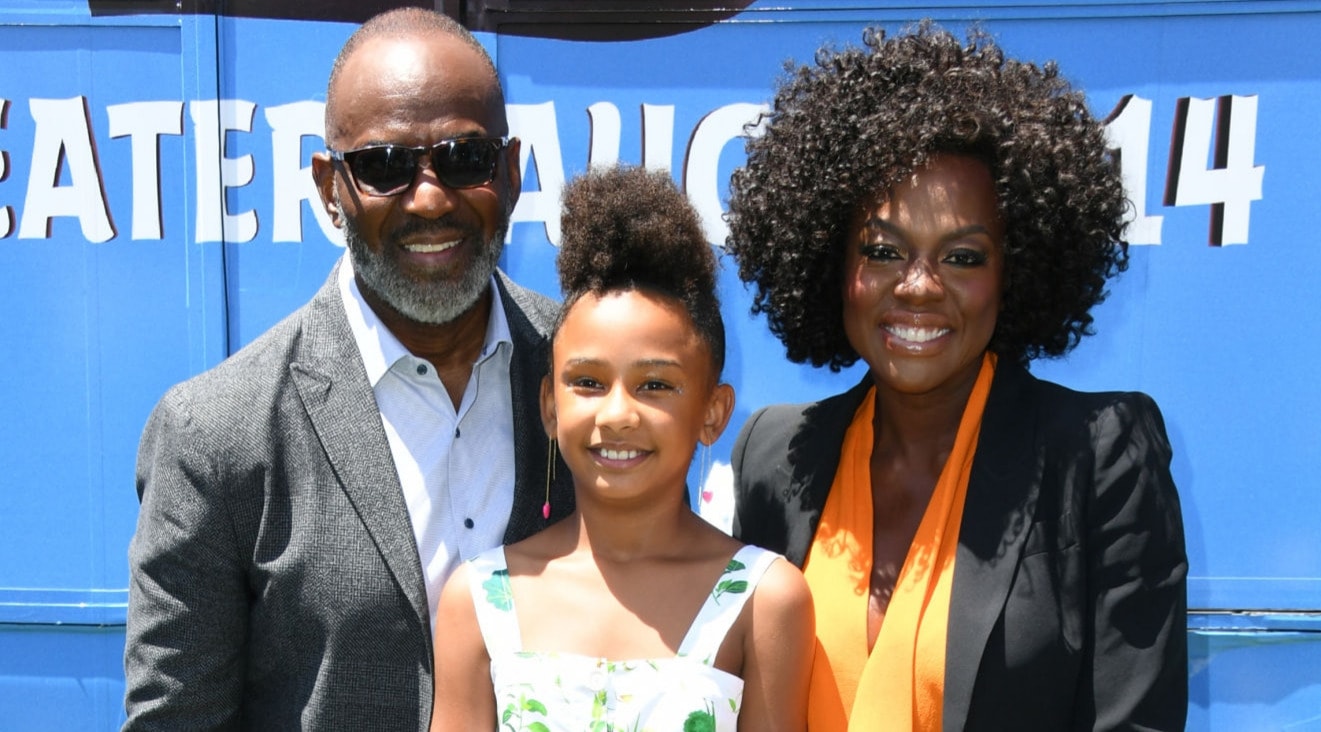 Eight years after getting married, Tennon and Viola decided to adopt a child. They adopted a girl, whom they named Genesis. The couple is determined to give their daughter better chances of success than they had when they were younger. Tennon and Viola came from humble beginnings, and they had to struggle a lot before achieving success.
Genesis looks like she wants to follow her parents into acting. She already has a few film credits to her name. She appeared in Get on Up alongside her mom and dad, and she played the voice of Vivi in Angry Birds 2.
Genesis has a celebrated producer and a Triple Crown winner to guide her as she tries to make it as an actor. She told E! News that Viola offered her the following career advice;
"She said, 'No matter what people say, to keep moving forward,' and I'm gonna take that advice."
He was a bit skeptical about Viola's Emmy Awards speech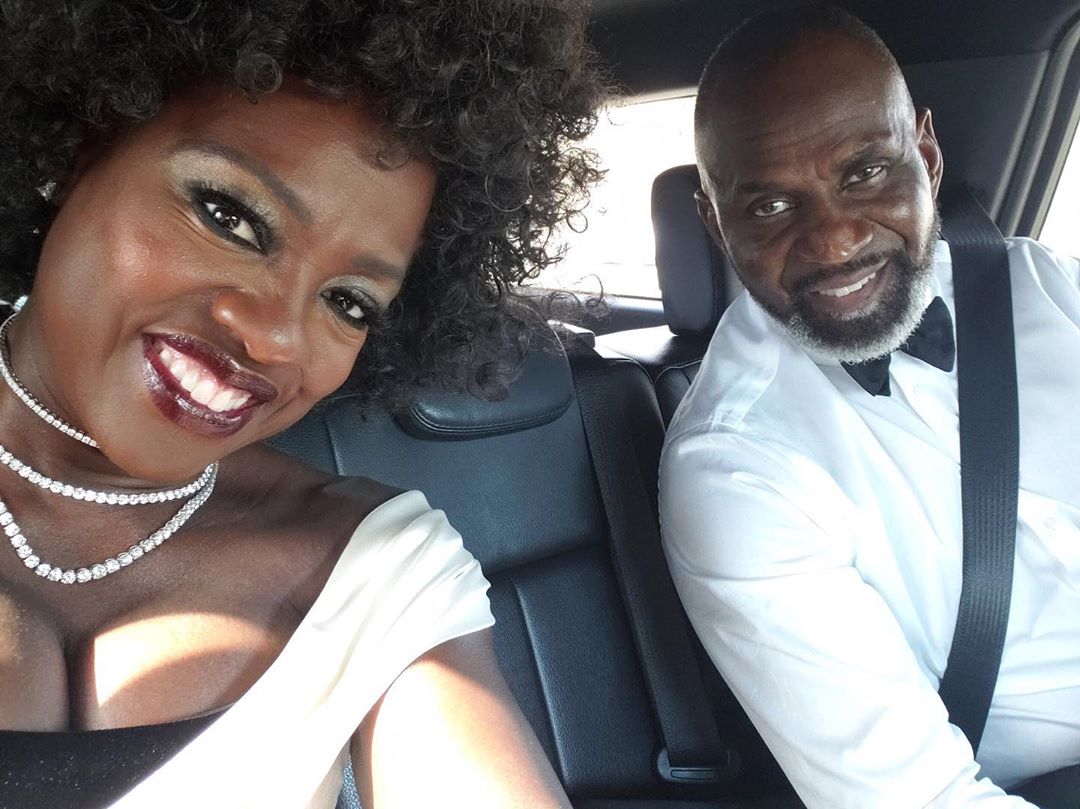 When Viola became the first Black woman to win the Emmy Award for Outstanding Lead Actress in a Drama Series, she gave one of the most memorable speeches in Emmy Award history. However, at the beginning of the speech, Tennon wasn't comfortable with Viola's message. Viola told Ellen DeGeneres;
"My husband said afterwards, 'V, I didn't know where you were going with that. I really didn't. When you were saying 'those white women with their arms stretched over the line,' I was like, 'What is she doing?'
Thankfully for Tennon, the speech turned out just fine in the end.
Also Read: The Truth About Tyler Perry's Partner- Gelila Bekele
---