Peter Dinklage is an American actor who gained critical acclaim for playing the role of Tyrion Lannister in the HBO series Game of Thrones. Dinklage won the Primetime Emmy Award for Outstanding Supporting Actor in a Drama Series four times and a Golden Globe for his role in Game of Thrones.
The 4'5'' actor has also starred in Pixels, X-Men: Days of Future Past, Three Billboards Outside Ebbing Missouri, and Avengers: Infinity War. Peter is known for being secretive about his personal life, but he rarely fails to mention his wife Erica Schmidt whenever he wins an award. This piece will look at Erica and Peter's family and Erica's career.
Erica and Peter got married in 2005, and they have two children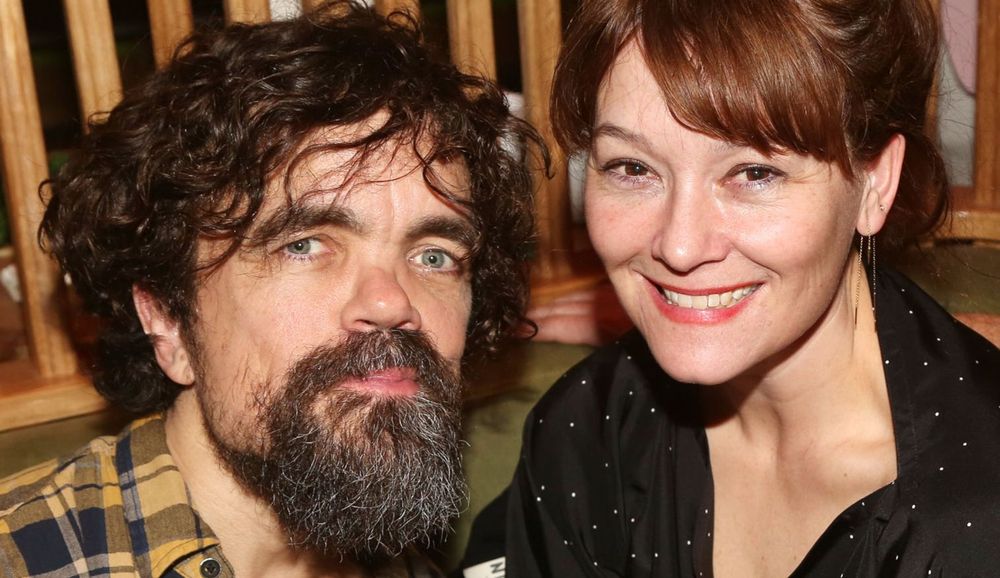 Peter and Erica met in 2002 and dated for three years before getting engaged. It is reported that several months later, the couple eloped to Vegas and got married.
The couple's first child arrived in 2011. She was erroneously given the name Zelig, and it even appeared on Wikipedia. Peter told The Guardian, "Let me tell you right now: her name is not Zelig. But it's hilarious that that's a fact in Wikipedia."
The couple's second child was born in late 2017. The couple hasn't announced the name or the gender of their 2-year old baby. Erica and Peter are committed to keeping their personal lives private. Peter, in particular, has gone to great lengths to keep his family away from prying eyes.
In 2012, he moved his family from Manhattan to rural upstate New York to stay away from the cameras. Erica talked to Rolling Stone about the motivation behind the move:
"Even if they don't recognize him, they think he's Wee Man from Jackass or they think he's the guy from In Bruges. So there's a constant assault."
Life was easier for the family in upstate New York, but they had to move back because it complicated Erica's career.
She was part of a group called Laughing Stock and worked as a costume designer
Erica Schmidt was born on 8th June 1975 in the USA. She was part of the comedy group Laughing Stock during her time at Vassar College. Laughing Stock competed with other groups in epic comedic performances during weekends.
After high school, Erica worked as a costume designer at Julliard. She did so while searching for opportunities to make it as an actor.
She got into theatre production after failing to find acting opportunities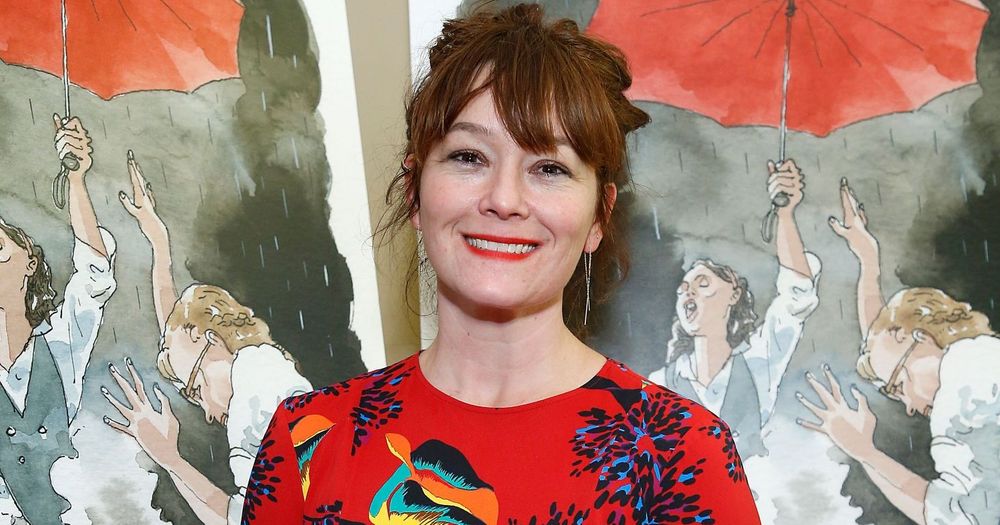 Schmidt found it hard to find acting opportunities in New York, and together with a group of struggling actors, she decided to try her hand at theatre production. According to Heavy, Erica said:
"I was in New York and trying to pay my rent and wanting to work. Everyone I knew was also an out-of-work actor, and so I thought, let's make a company – and this time I'll direct and you guys get to act, and next time you direct and I'll get to act. But that next time just never came around."
That next time didn't come around because Schmidt discovered that she was an exceptional writer and director. In 2000, she directed As You Like It to critical acclaim, and in 2001 she won the Princess Grace Award in Theatre Direction. In 2002, she directed Spanish Girl and appeared in the film Miles from Nowhere. 
Schmidt has an impressive list of theatre productions, and, in 2009, she was honored with a Lucille Lortel Award for Outstanding Solo Show. She collaborated with Peter in the 2019 production of Cyrano de Bergerac. In an interview with The Guardian, Peter referred to Erica as the artist in the family. He told the publication:
"She loves theatre. Unlike a lot of other people in our profession where film is the ultimate goal, theatre is sacred to her. It's not entertainment, it's art. She's very inspiring. She is definitely the artist of the family. I am just the TV actor who pays the bills."
---