Most actors will tell you that the road to Hollywood success isn't easy. It takes a courageous character to blindly move to California with hopes of making it, especially without a plan B. Lindsey Morgan is one of the few actors that took this gamble and won the Hollywood lottery.
The obvious challenge in Hollywood is the intense competition from other actors. Lindsey had to overcome this challenge and personal challenges to become a top actress. Her determination and perseverance saw her through, and she is now a hot property in Hollywood. Keep reading to find out more about Lindsey Morgan.
She has unique ethnicity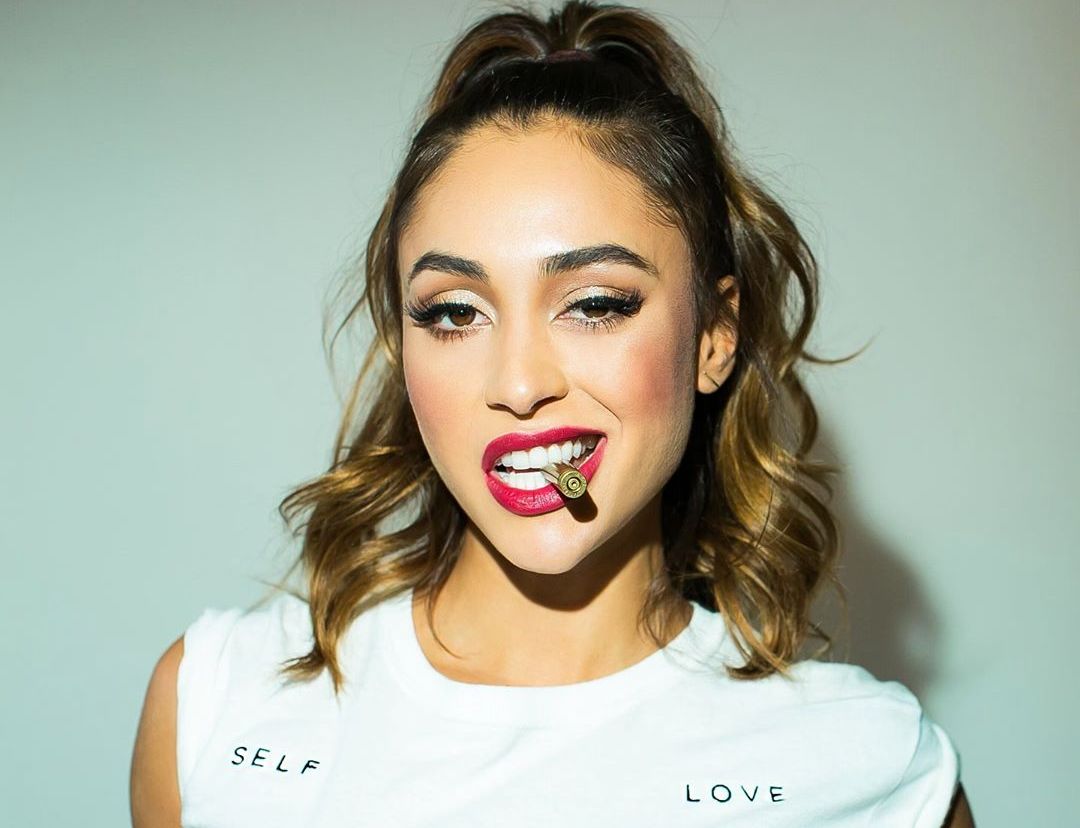 Lindsey was born on 27th February 1990 to Kelly Morgan and Alice Burciaga. Her mom is Hispanic, Mexican, and Basque while her dad is Irish. Lindsey comes from a large family consisting of a mom, a dad, a half-sister, an older brother, a step-father, and five step-siblings. Lindsey enjoys coming from a big family, and she also wants a big family for herself.
Lindsey's ethnicity isn't something that she really paid attention to when she was young. Her parents ensured that Lindsey grew up appreciating her two different cultures. However, her unique ethnicity threatened to derail her acting career. Lindsey revealed in an interview with HuffPost;
"I mean, sometimes people can be confused by it, especially in my industry. Some casting directors feel 'I am too ethnic, or not ethnic enough. Or not believable as Caucasian, etc.' which is pretty nuts. But regardless, I love being mixed and really appreciate my heritage."
Lindsey hasn't let the negativity towards her ethnicity affect her. She looks up to Latinos who have made it despite the adversity they face in the industry. Lindsey revealed in an interview with Latina.com that she looks up to Latinos such as Salma Hayek, Rosario Dawson, and Eva Longoria.
Despite the occasional adversity, Lindsey is happy with the steps that Hollywood has taken to include and involve Latinos. She told latina.com;
"I'd say it's an exciting time in the industry now for Latinos…I do feel there is still some way to go, but I think it is a time now where the industry is really embracing Latinos and are trying to figure out how to cater to us."
She wasn't initially interested in acting
At a young age, acting wasn't a priority for Lindsey. She was shy, and she let out her creativity through painting and drawing. She was a quiet child, and she didn't care about being the center of attention. However, she slowly gravitated to acting as a form of self-expression.
She loved the vulnerability that came with expressing yourself in front of an audience. Lindsey told Sharp Magazine about the moment that she truly fell in love with acting;
"I remember I went to go see a musical – I think I was seven – with my mom and I saw the actors come out on stage and they were performing, and they were just so great. I was like, 'Wow, if I could be brave like them, then I would be great.' From there, I just had this secret desire to do that."
From that point, Lindsey began to show more interest in theatre. She participated in several school plays including Little Shop of Horrors and Footloose. However, when she turned 18, she developed an interest in politics and journalism. For a period, it looked like her acting ambitions were over. However, her 'new' interests didn't satisfy her creative side.
Lindsey told Sharp Magazine that she finally chose acting while performing in a high school play;
"So, I had this small part to play in high school and I was putting on my makeup and I had this kind of epiphany, where I was like, 'If I could do this every day, I'd be happy."
She left college to pursue an acting career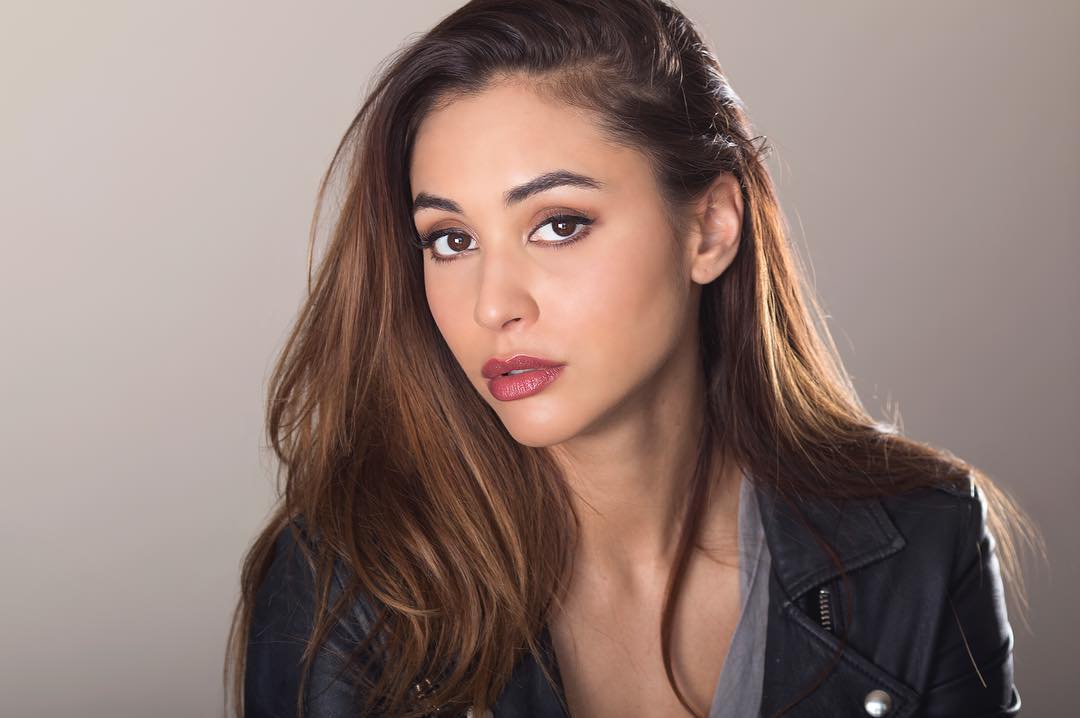 After high school, she attended the University of Texas. Lindsey specialized in theatre arts. She chose the course to sharpen her acting skills. During her time on campus, Lindsey auditioned for roles in advertisements, and she landed a few print advertisement deals.
Lindsey also auditioned for acting roles, but she wasn't very successful. She landed the role of an extra in the show Friday Night Lights. Lindsey grew frustrated with the lack of opportunities in Texas, and so she decided to move to Los Angeles.
Lindsey knew that it was a shot in the dark, but she had to grab her acting opportunities while she was still young. She told HuffPost;
"I figured youth had a giant factor in on my success, especially as girl and thought that would be two more years I would have lost if I stayed in college. I can always go back and finish my degree but I cannot get being 21 and 22 back in this industry."
Lindsey was under no illusion about the challenges that lay ahead of her in Los Angeles. However, she was confident of her ability as an actor. Back in Texas, she almost landed a regular role in Friday Night Lights. That near miss gave her the confidence she needed to pursue her dream in Hollywood.
She is an Emmy nominated actor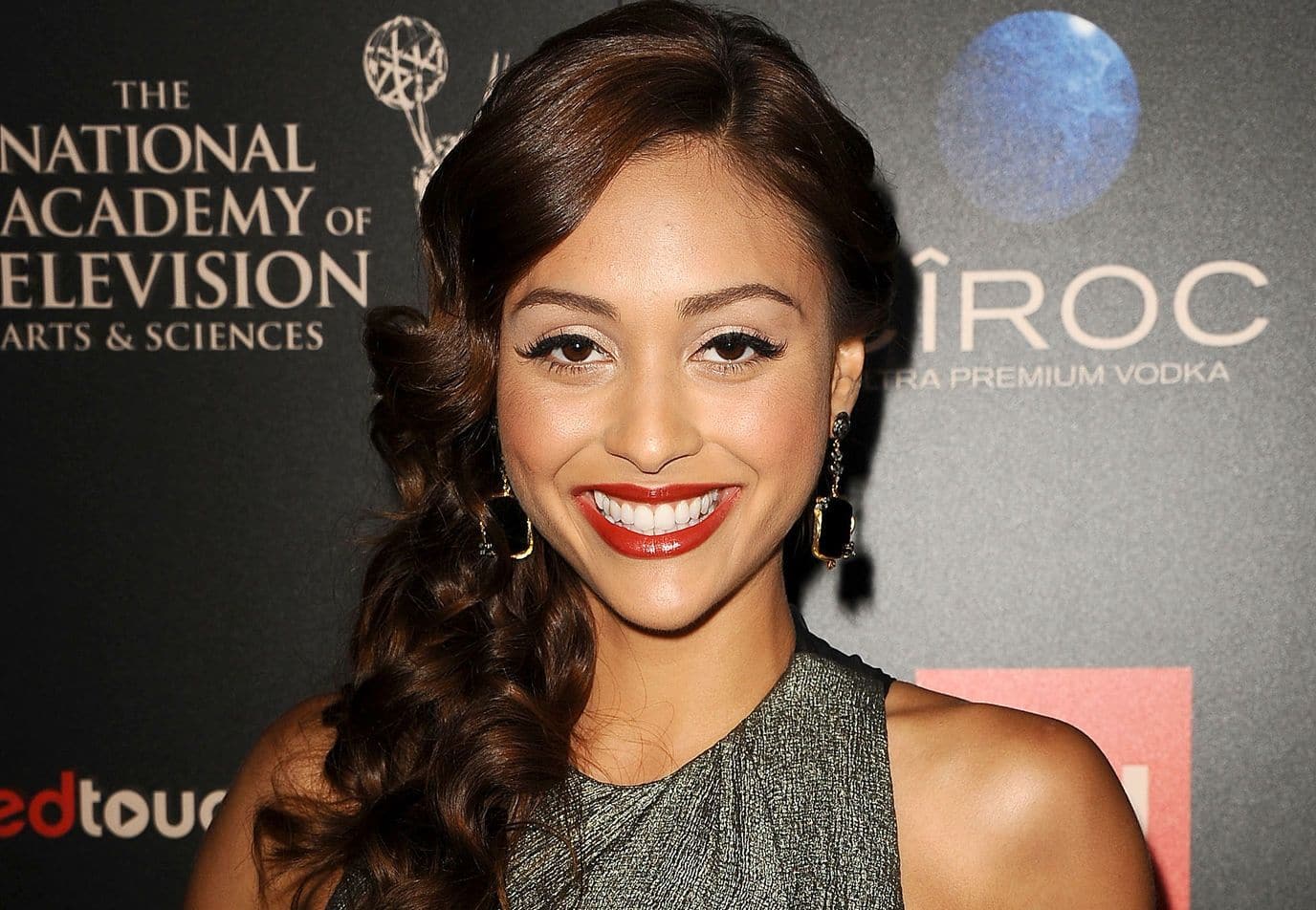 Soon after Lindsey got to Hollywood, she landed a supporting role in Detention. She later made her TV debut when she appeared in an episode of B-Sides. She landed her first lead role when she played the role of Maria in MTV's DisCONNECTED. The film was part of the MTV series A Thin Line. MTV produced the show to sensitize people about the abuse on social media and how social media can be used to exploit people.
In 2012, she landed cameo roles in the shows How I met Your Mother and Happy Endings. She also landed the role of Kristina Davis in the medical drama General Hospital. When she initially booked the role, she didn't know that it was for a major character in the series. Lindsey turned out to be the breakout star of the show.
In 2013, she was nominated for a Daytime Emmy Award for Outstanding Younger Actress in a Drama Series. The nomination came as a surprise for her, but Lindsey was happy that she received recognition for her acting. She didn't win the award, but the nomination remains a proud moment in her career.
She left the series in March 2013, and she swiftly landed a lead role in the short film Facebook Stalking. In 2014, she landed the role of Raven Reyes in the Sci-fi drama, The 100. In 2016, she played the role of Ariana in the film Casa Vita. She also appeared in the film Beyond Skyline.
She received global acclaim for her role in The 100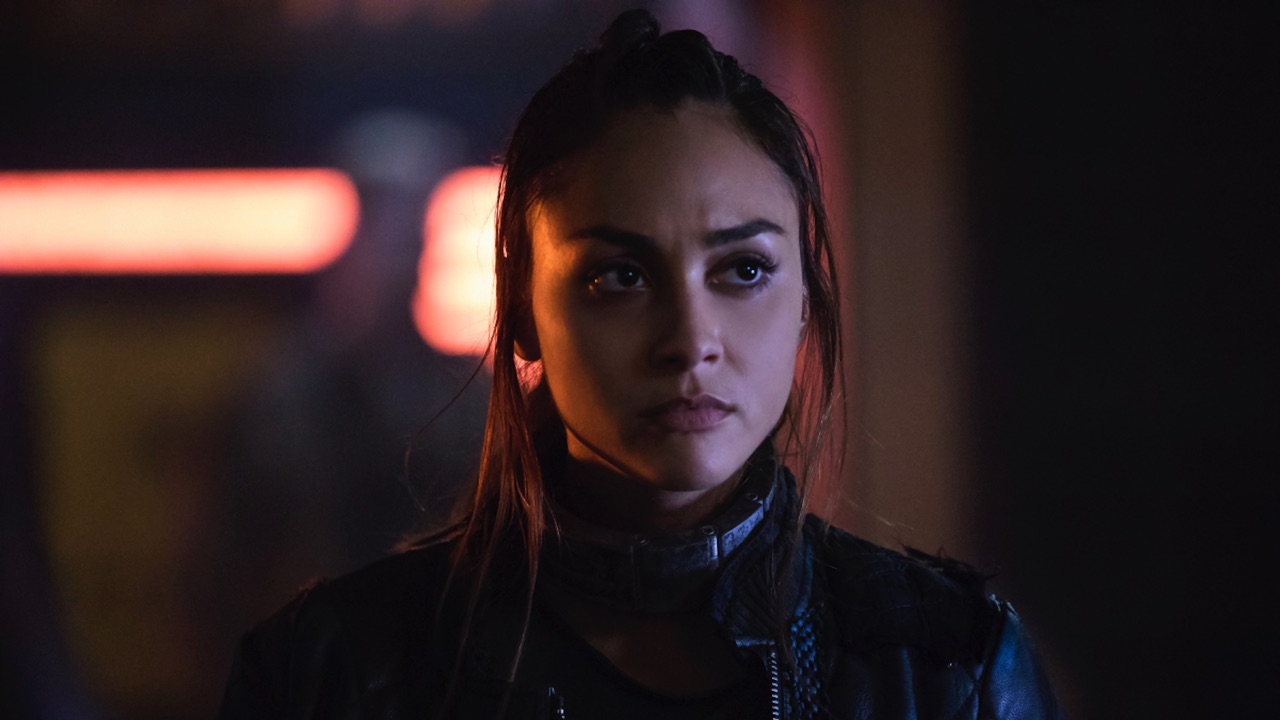 Lindsey landed her role in The 100 after a long stint in the series, General Hospital. She told latina.com that leaving General Hospital wasn't easy;
"It was a little heart breaking. GH became my family in a sense. I had a family and friends in the actual cast and then in real life, loved everyone on set and the crew. I just hated I wouldn't get to see some awesome people in my life everyday anymore."
Leaving General Hospital turned out to be a great decision for Lindsey. She fell in love Raven's character in The 100, and she decided to audition for the role. Lindsey turned out to be the perfect actor for the role. After her audition, the directors didn't bother listening to other girls' auditions. Lindsey was waiting for news on another role when she landed the role of Raven. She told HuffPost;
"…Raven started to move very fast, it went from the audition, to meeting the producers to a chemistry read with Thomas in a matter of five days! Meanwhile, the other role got wind of it and started to freak out. You know, it was the whole 'they don't want you until someone else does' kind of thing."
Lindsey played a recurring role in season one of the series. She became a regular from season 2 onwards. Lindsey has received critical acclaim for her role in the series. However, she admits that filming isn't always easy. Most of the filming happens in the forests of Vancouver, and the actors are sometimes exposed to harsh weather.
She an Active Minds ambassador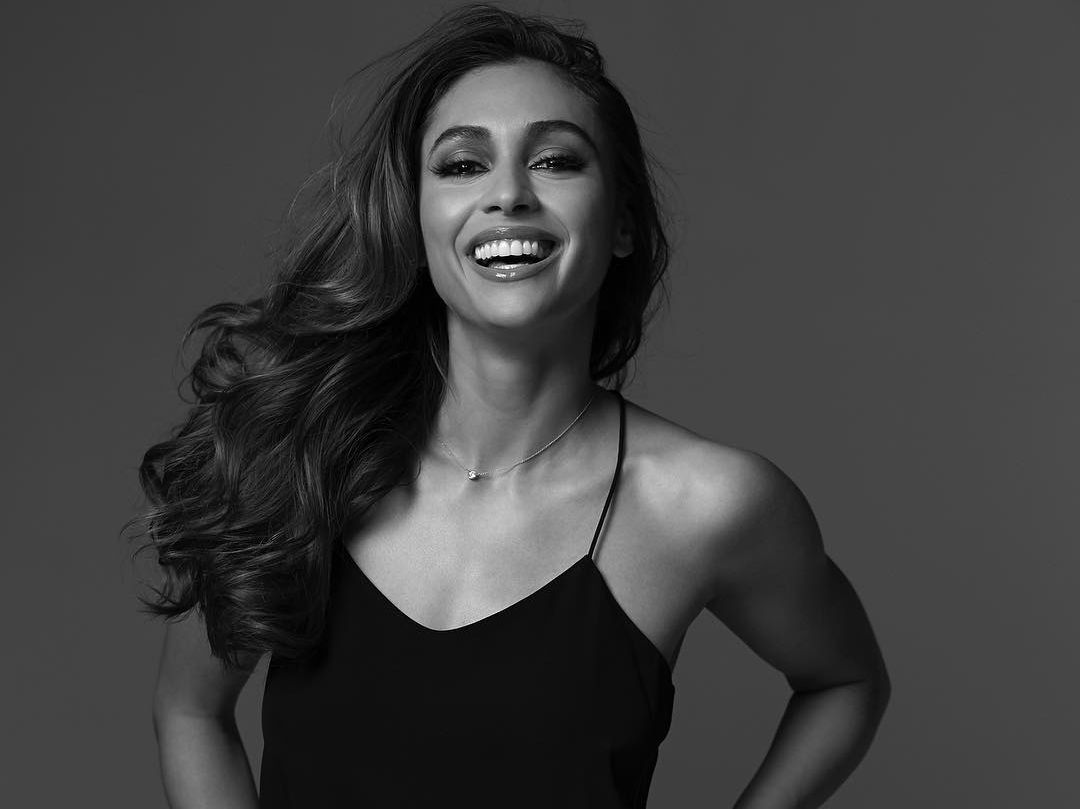 Lindsey told Sharp Magazine that she is determined to use her fame to make a difference in the world. She also said that celebrities should find better ways to use their fame. She said;
"And sometimes I get frustrated with other celebrities; there are people with a giant reach and influence, and are doing nothing of value with it. So that's why, to me, it's something I want to delve into more. I want to use my platform to better the world and to help others."
Lindsey uses her fame to spread mental health awareness through the Active Minds non-profit organization. Mental health is something important to Lindsey since she has family members who have suffered from mental health issues. There was also a point in her life where she suffered from anxiety and depression.
Lindsey encourages people to be brave and seek help whenever they feel low. She told Sharp Magazine that some people tried to dissuade her from being a mental health activist;
"And I have had people tell me – other times when I wanted to champion mental health and be a part of that foundation – I've literally had people I work with, tell me, 'Don't do that. Productions will think you're an insurance risk. They won't hire you."
However, she chose to involve herself in the campaign. She knows that no one is perfect and that we all need help at some point. Lindsey hopes that, by telling her story, she will help somebody suffering from mental health issues.
She is in a relationship with Shaun Sipos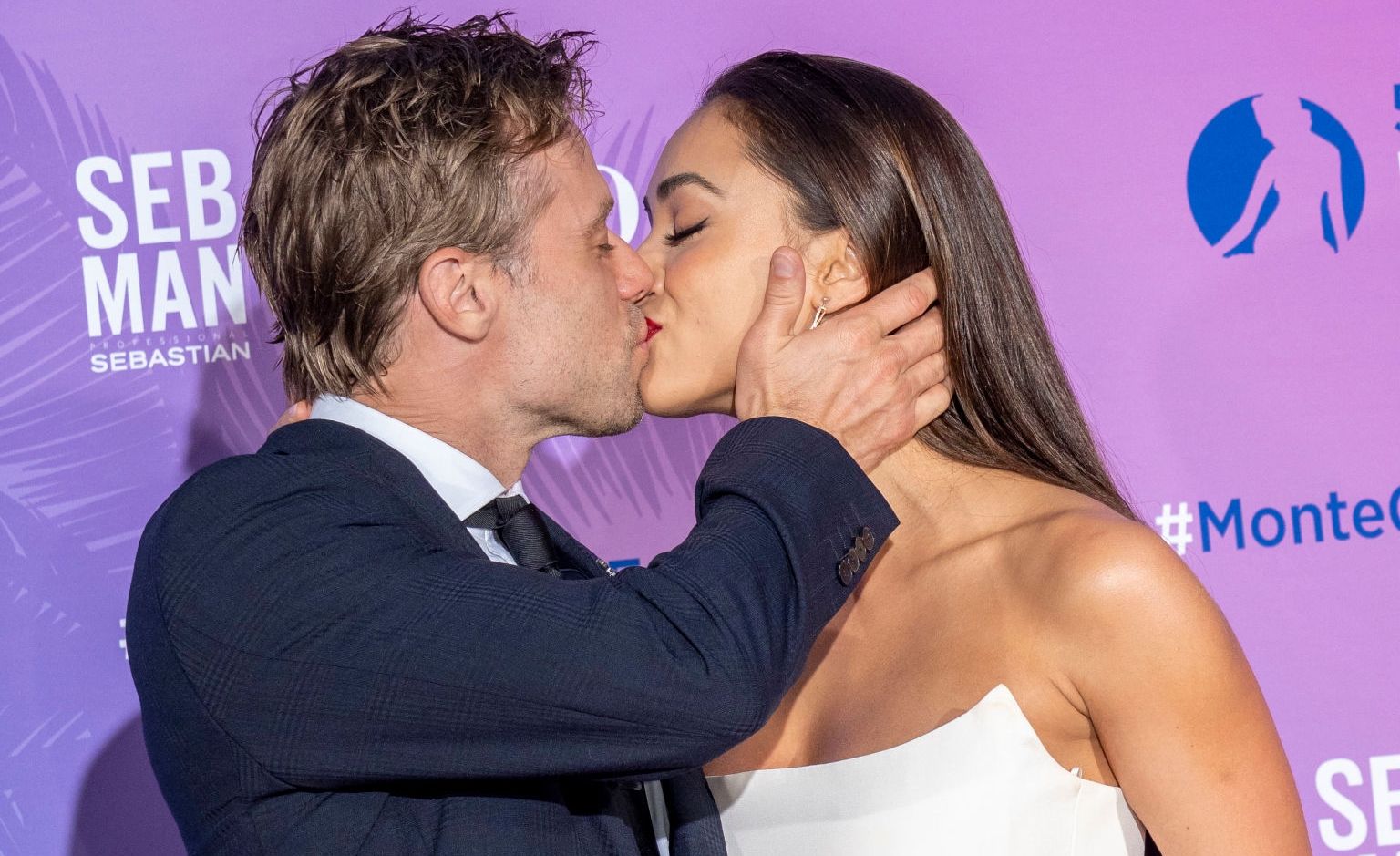 Rumors that she was in a relationship with the Krypton star began when Shaun replied to her tweet posted on 2nd February. She tweeted;
"@SSIPOS I'm in Brazil, where are you?"
Shaun replied; "I'm here…holding your hand."
The couple confirmed the rumors when they appeared together at the Monte Carlo TV Festival: TV Series Party. The couple shared a lovely kiss, which Lindsey posted on her Instagram page.
Lindsey and Shaun form a cute couple, and their fans hope that the relationship will last. Their relationship looks to be very strong, and Lindsey looks happy alongside Shaun.
She doesn't enjoy the limelight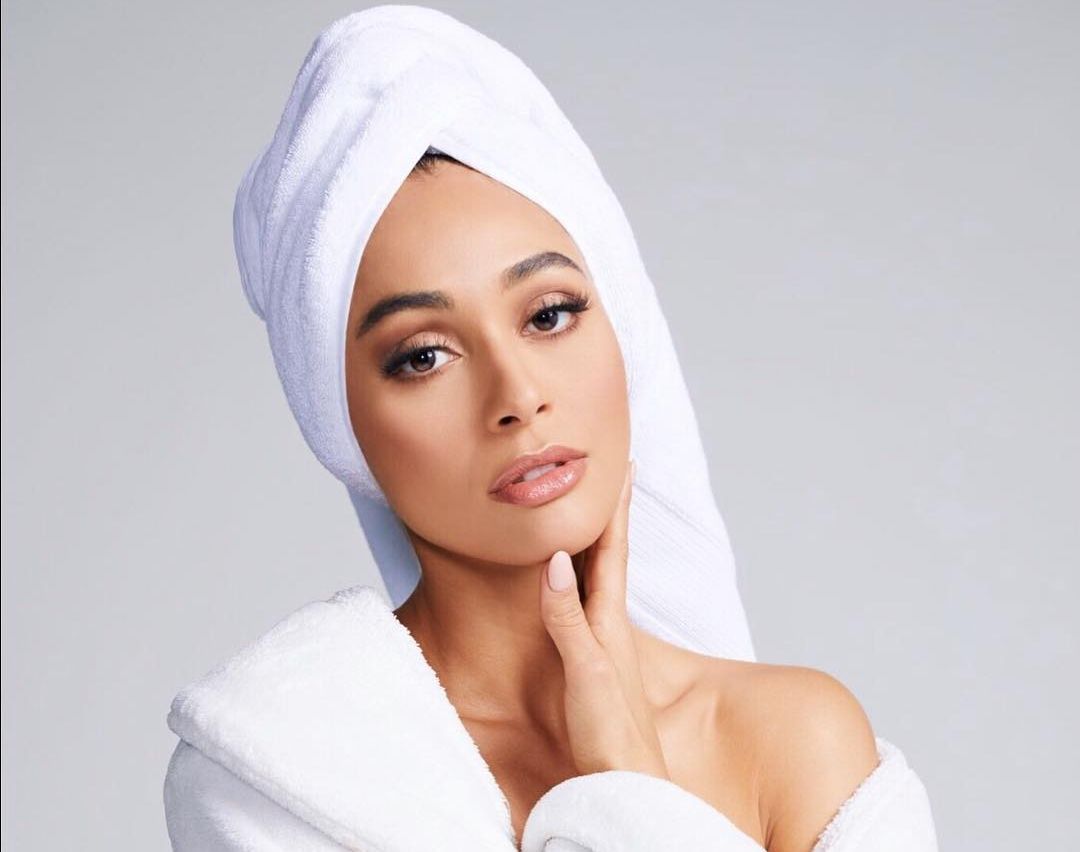 Despite the fact that she is a huge Hollywood star, she doesn't enjoy being the center of attention. She told The Italian Reve;
"I think everyone just assumes because I'm in this line of work, I love attention and red carpets, etc. Frankly, that couldn't be farther from the truth. I am an inherently shy person and struggle with self-confidence in that realm. I've always felt that acting to me was the need to be seen without being looked at."
Lindsey feels the pressure that society puts on celebrities to look perfect all the time. However, she has gradually developed the strength to deal with those expectations while remaining true to herself.
---