Kkvsh (real name Mikayla Saravia) is an American social media star who gained fame for having a tongue that is reportedly 6.5 inches long. The 22-year-old star lives in Palm Beach, Florida, and she is of Jamaican and Salvadorian descent. Kkvsh currently has 3.5 million followers on Instagram, and she is also active on Twitter and TikTok.
Kkvsh has used her fame to venture into business and music production. She has an app in which she sells merchandize, phone holders, and sex toys. This piece will look at Kkvsh's upbringing, the weird requests she gets about her tongue, the misconceptions about her career, her sexuality, and a shooting that almost left her paralyzed.
Kkvsh's parents didn't appreciate her tongue when she was growing up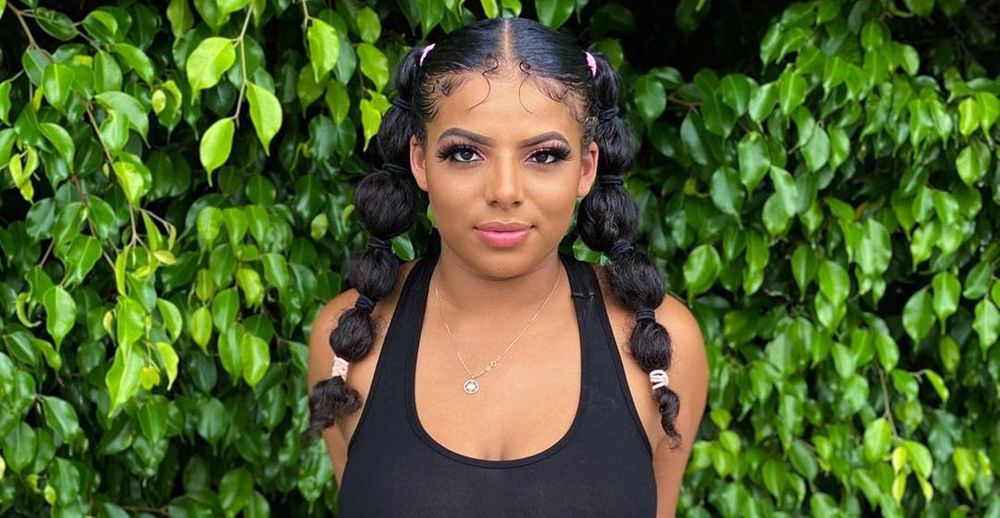 Kkvsh was born on 29th October 1997 in the United States. When growing up, she realized that she had a longer tongue than others, and although she loved it, her parents wanted her to hide it. Kkvsh also experienced bullying from her peers because of her tongue. However, Kkvsh's parents are now appreciative of what she has done with her tongue, and the people who bullied her want to be friends with her.
When she was in her teens, Kkvsh pierced her tongue a lot. Kkvsh talked to DJ Smallz Eyes about why she felt motivated to pierce her tongue:
"I was like this is so cute. It'd make my tongue look longer too cause there is like a ball in the middle of your tongue so it makes my tongue look longer than it was… It was cute. You could change the colors of it…"
Kkvsh didn't mind the stereotypes that came with having a tongue piercing. She told Dj Smallz Eyes that she doesn't care what people think about her body. Kkvsh said:
"It's your body. You can do whatever you want to it. You wanna pierce up your whole face? Pierce up your whole face. If you wanna pierce your tongue twenty times all around, pierce your tongue up… I got hella piercing on my body. I got hella tattoos. You know? It's what you want.
She is used to getting weird requests about her tongue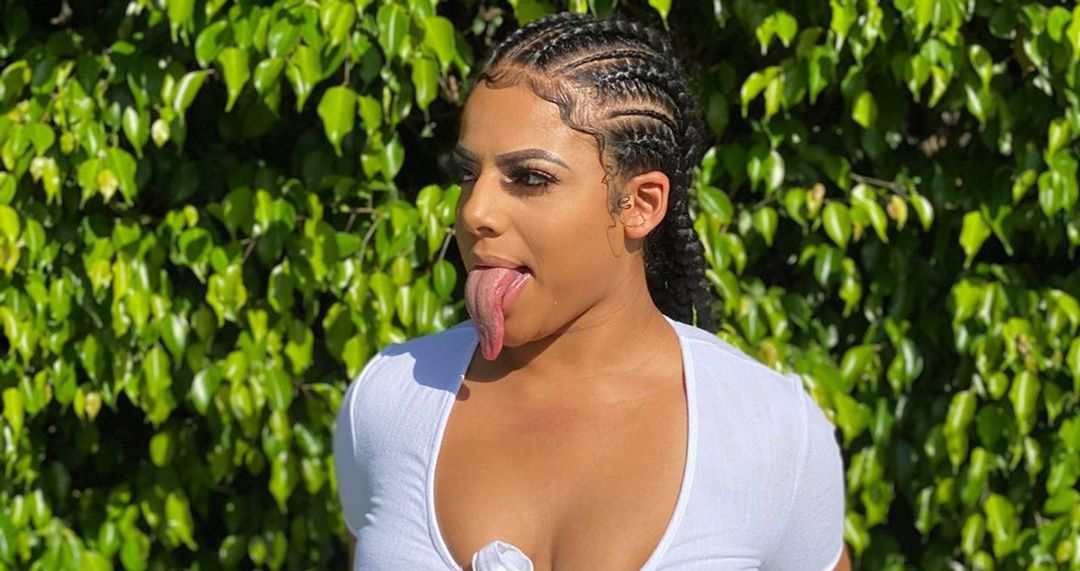 Even before Kkvsh became a hit on social media, she was used to getting weird requests about her tongue. She feels like she contributed to the odd requests by how she initially marketed herself on social media. Kkvsh's original photos showed her licking stuff in a manner that seemed sexually provocative, and it led people to believe that she was into doing nasty things with her tongue.
Kkvsh talked to DJ Smallz Eyes about some of the requests she's received:
"With a long tongue, is anything really normal? They want a lot from me. They want me sticking it in their body parts, they want me put it in they butt. They want me to lick certain things in front of they face. It's weird… If I feel uncomfortable in a certain area, too much people watching me, I'ma be like, 'I'm not comfortable. I feel like I don't wanna do that right now and you gotta give me a minute.'"
Aside from the weird requests, everything else about being a social media star is excellent. She is making money off of Instagram, and through selling stuff on her app. She told Complex that she is proud of her achievements so far. She said:
"I wish people understood that I'm very down to earth. Some people think people with a lot of followers are cocky and boujee but I'm pretty down to earth. My biggest inspiration is my mom. I love her she's a very strong woman. I'm proud of my accomplishments, being so young and owning my own company."
She claims that she isn't a porn star although she has many friends in the porn industry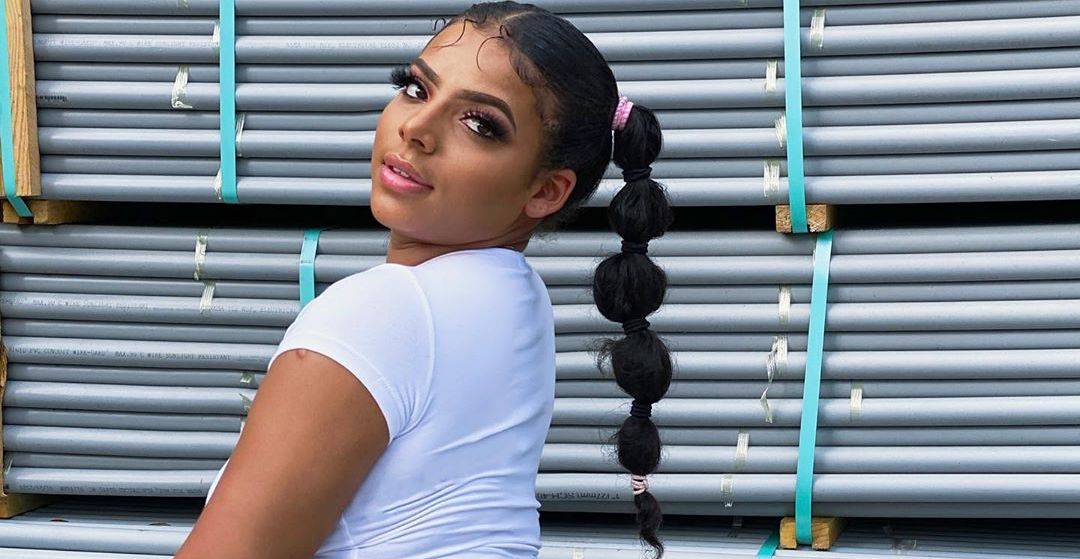 The biggest misconception about Kkvsh is that she is a porn star. Kkvsh was a stripper before social media, and her marketing strategy after joining social media contributed to nurturing the idea that she makes porn. The fact that she has friends in the porn industry and that she has an OnlyFans page also makes people think that she does porn.
At some point in her career, she sold her feet pictures. She made a decent amount of cash from selling feet photos, but it didn't motivate her to become more explicit in her photographs. Kkvsh told DJ Smallz Eyes that she doesn't feel pressure from her friends to start a porn career. She said:
"They like, 'Do whatever makes you happy.' Even their managers is like, 'Focus on whatever you wanna do. If you wanna do porn, then jump into porn. If you don't wanna do porn, then stay focused and do whatever it is you wanna do.' You can be sexy and not do porn."
She is attracted to both men and women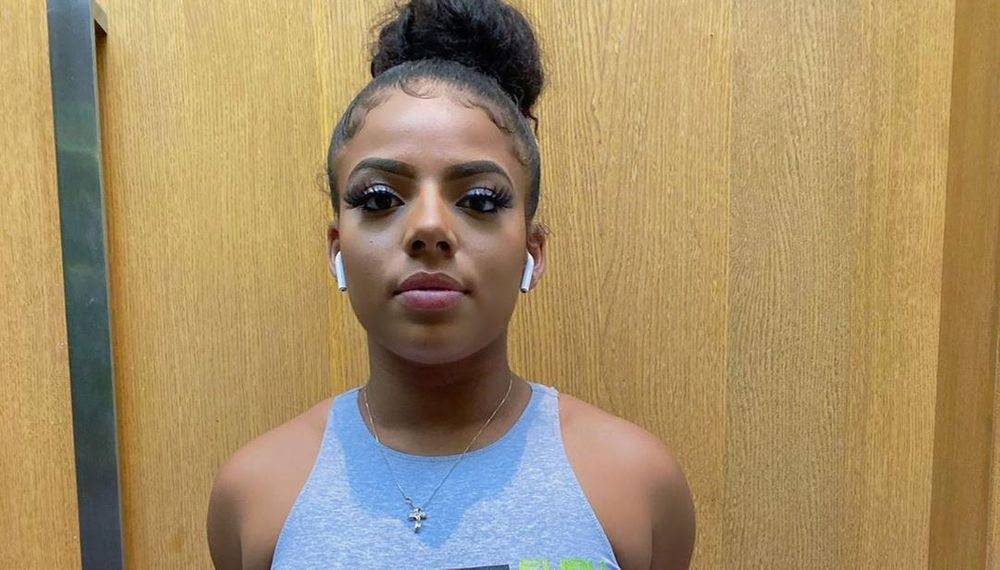 Kkvsh was initially attracted to men, but when she started stripping, she found that she was also attracted to women. She was in a relationship with a woman during her time as a young stripper, and she still finds women appealing. Kkvsh feels like she will end up with a man, but she is keeping her options open.
At the moment, Kkvsh is reluctant to let us know if she is dating or not. She told DJ Smallz Eyes that she is single, but even if she had a boyfriend, she wouldn't post him on social media. Her reason is that there are people who would try to destroy her relationship. She said:
"I wouldn't put that on Instagram because if I tag him or anything… Girls are investigators. They gon investigate till they find him… go to his page and slide in his DM and be like just because this is Kkvsh's boyfriend and significant other I want to break this up, I want to make her miserable. I wanna slide in his DM and fuck her nigga coz I'm proud of that shit."
Kkvsh also feels that her career would come between her and any relationship she tries to start. She thinks that a potential partner wouldn't be comfortable with some of the things she does in her career. Kkvsh told DJ Smallz Eyes that if a prospective partner is comfortable with her career, she would not mind posting him on social media. She said:
"They see that this is my career. They supposed to understand what's going on. When it's time and when it's ready, where I'm at a certain point in my career I will be able to show you off."
She was injured during a shooting that took place at a party during Easter 2019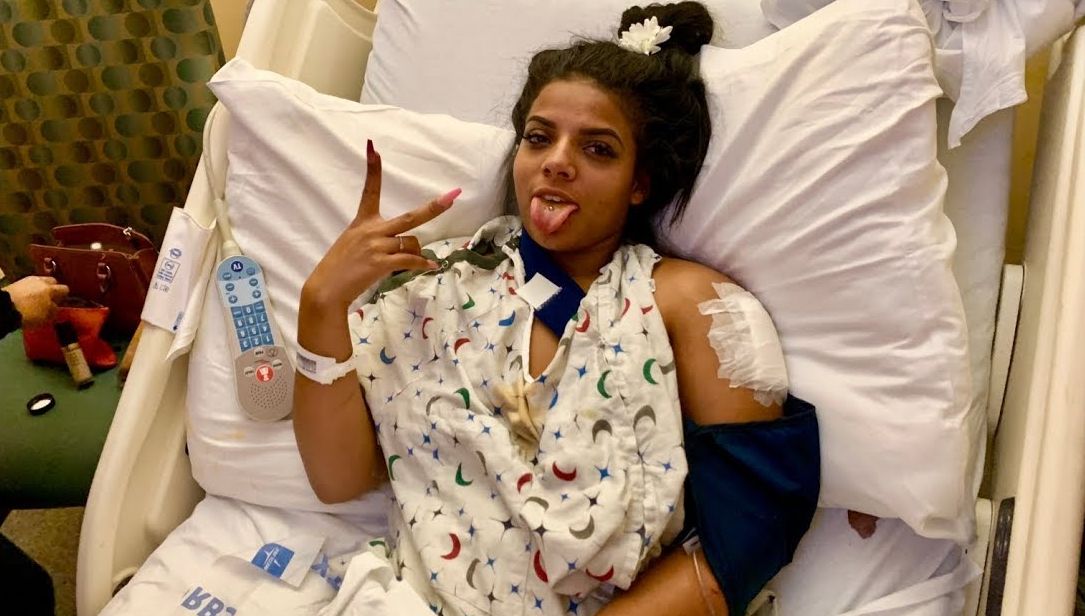 In April 2019, Kkvsh came close to losing her life after she was injured in a shooting that took place at Lake Worth's Howard Park. Kkvsh was shot in the upper arm while the other victim suffered a gunshot wound to the shoulder. The bullet went through Kkvsh's arm, broke her left scapula and fifth rib, and bruised one of her lungs. It then stopped outside her right scapula.
There was a real possibility that the bullet would have killed her or left her paralyzed, and she feels that she was given a second chance at life. The social media star lived with the round in her body for several weeks because it would have caused more damage if it was removed immediately after the shooting. The bullet was removed in May 2019, and Kkvsh taped the whole process and posted the video on her YouTube page.
---