Brittany Renner is a social media star who is best known for posting sexy photos on Instagram. Renner made a name for herself on Instagram by posting workout videos and promoting fitness products. Her beauty soon caught the attention of various brands, and they helped kick-start her modeling career.
Renner has maintained relevance in the industry because of her social media fame and numerous controversies. Brittany is rarely out of the headlines, but she doesn't seem to mind. This piece will look at Brittany's career, her relationship with her first boyfriend, her relationships with celebrities, and a startling revelation she made about her online personality.
She started her online career to elevate the status of her family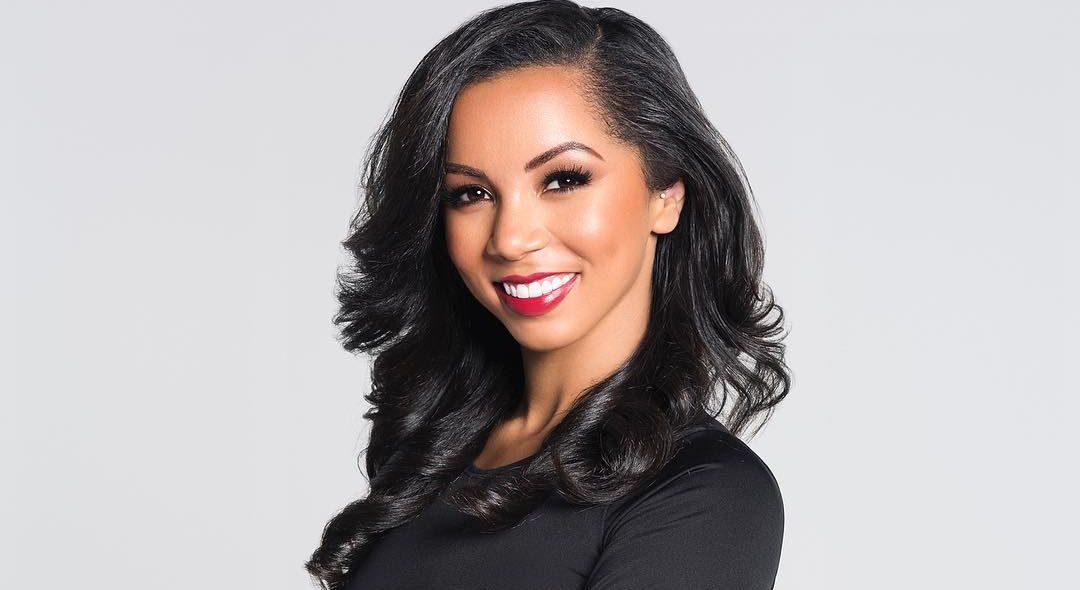 Brittany Renner was born on 26th February 1992 in Ocean Springs, Mississippi. She is half Caucasian and half African-American, and she grew up alongside her sister Lexie and her brother Steven. Renner played soccer during her days at Jackson State University, and in 2010, she helped the school team win the SWAC championship.
Renner worked as a salesgirl, a caregiver, and a Zumba instructor before starting her online career. Initially, she didn't take social media seriously, but she changed her perspective as her following continued to grow. Brittany hired a manager, and together with her then-boyfriend, they set about marketing Renner to the world.
Brittany's primary motivation to work hard and achieve success was her family. She explained in a November 2015 interview with Hot 107.9:
"I definitely did not come from a super-educated family… I went to college for two and half years and I just really wasn't passionate about anything that I was doing there. A lot of my business money came from just really wanting better… Even when I was in college and I was out of school and kind of working job to job, I always kind of knew I wanted to be something greater and just really want better for my family."
Brittany currently has 4.6 million followers on Instagram. She models for various brands on her page, including Fashion Nova.
She ended her 5-year relationship with Casey Therriault due to social media pressure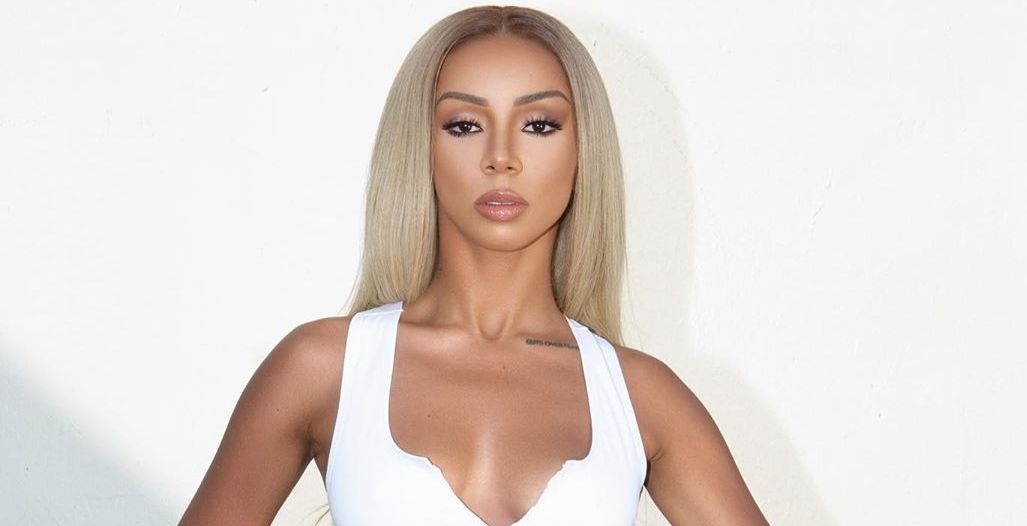 When Brittany started posting on Instagram, she didn't hide the fact that she had a boyfriend. Casey Therriault played a crucial role in marketing Brittany early on in her career. Renner went against her manager's advice and chose to make her relationship with Casey public.
The relationship between Brittany and her beau started to suffer after she became famous. According to Brittany, Casey started to compete with her for attention. She told VLAD TV that social media caused a strain on the relationship. She said:
"And then you find almost like your partner is competing with you for attention, and they start to seek attention from their own page because they are trying to kind of… They are trying to keep up with you… I just felt like we started to lose focus on each other and our relationship became more about the business… It just fell apart."
She detailed sexual encounters with seven celebrities in a book titled Judge This Cover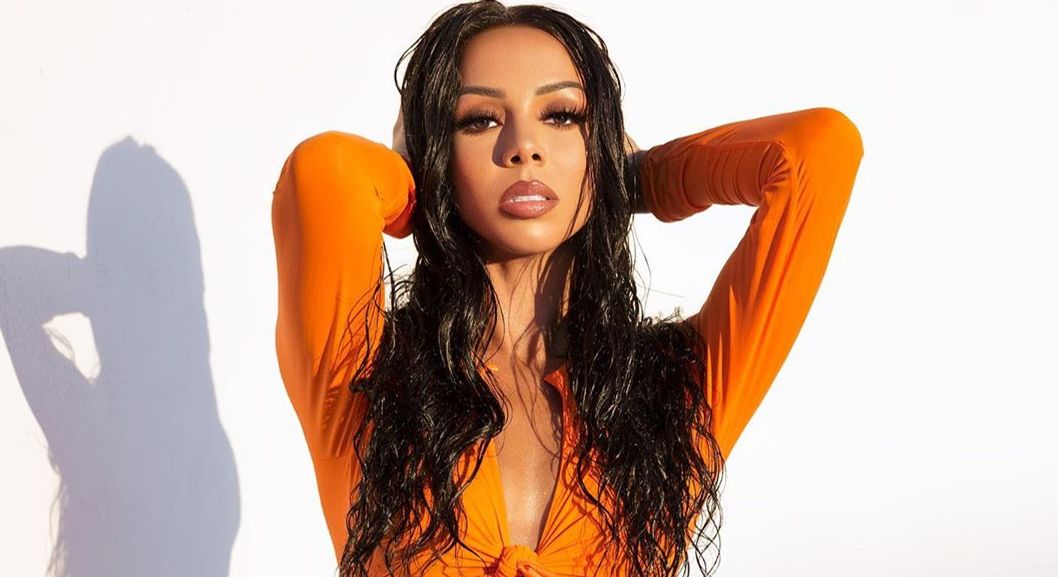 After ending her relationship with Carey, tabloids started linking Brittany with celebrities, including athletes and musicians. Most of these rumors were unconfirmed, but in August 2018, Brittany stated in an Instagram live video that she'd slept with eleven athletes, five entertainers, and eight 'regular' men.
A month later, she released a tell-all book title Judge This Cover in which detailed sexual encounters with several celebrities. Brittany didn't address the men by name, but it is believed that the men were: Casey Therriault, Colin Kaepernick, Trey Songz, Drake, Tyga, Chris Brown, and Lil Uzi Vert. The book confirmed that Renner and Colin had been in a relationship, but Colin didn't want to make it public.
It also confirmed that leaked rant made by Renner concerning Lil Uzi's cheating was real. In the rant, Brittany said:
"You didn't really care to spend time with me. You actually didn't respond to my text the day I had text you… I've given you so many chances after embarrassing me publicly time after time again when I know you still fuck that other bitch – on top of the other one and God knows how many more."
Renner later confirmed on the No Jumper podcast that she had love for Uzi, but she was not in love with him. She said:
"Of course I love him! He's cute, he's fun, he's nice, like what's not to love about Uzi? … I haven't been in love in years so… I haven't met that guy."
Currently, rumors are circulating stating that there's something going on between Brittany and Hornets rookie PJ Washington.
Brittany revealed that she created her fake online persona to regain control of her life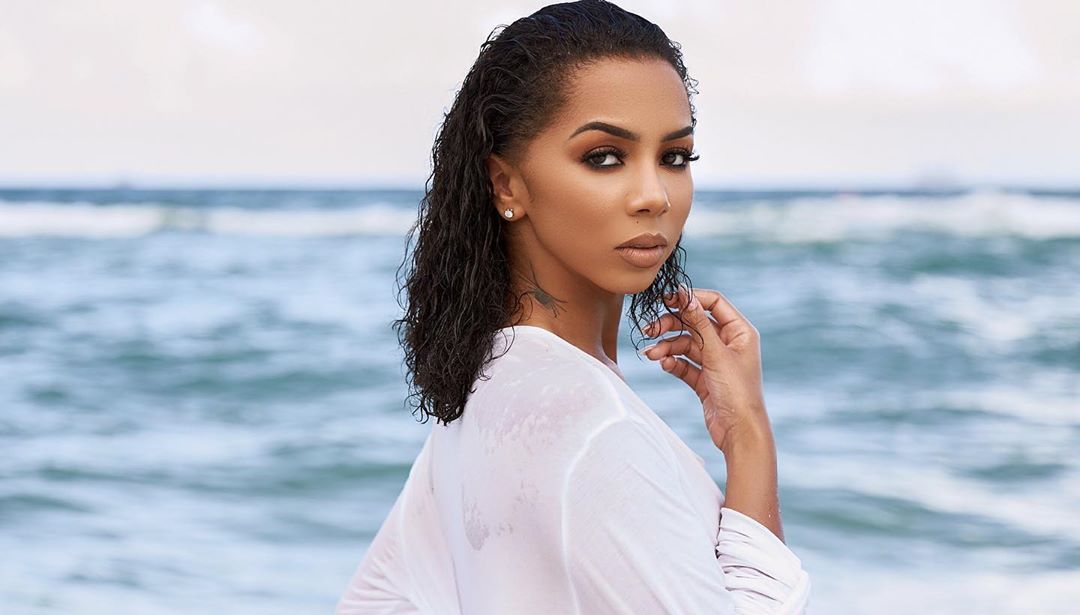 On 11th February 2020, Brittany released an emotional video on her YouTube page in which she appeared without makeup and with her hair in a messy bun. In the video titled Time to Expose The Truth, Brittany talked about the mistakes she made in her life and the things she did to mask her insecurities. She revealed that she became controlling because of the power that came with fortune.
Brittany explained that her controlling nature came from the abusive nature of her first relationship. Instead of confronting the demons from her abusive relationship, she pursued men in committed relationships and adopted a fake online persona to make her feel powerful and in control. Brittany revealed:
"I have been involved with men in committed relationships. I saw power in knowing that the relationship wasn't real… I wanted what they had. I was not possessed by an evil spirit or demons or bound to a soul tie, I was doing exactly what I wanted to do… I feel like my own brand has been built on a façade. Like any person who has ever met me in real life, would say that I am different in real life. Nothing like what I portray on Instagram."
Renner also talked about her desire to start a family and how her fear of failure had prevented her from trying to start one. As the video wound down, Brittany stated that she is stepping out of the facade she has created. She concluded:
"What I am learning is to be gentle with myself as I am embarking on unfamiliar new territory. How am I supposed to know how to maneuver if I have never been here? I have never experienced this before. I was living an illusion, lies. It's comfortable there, but the thing about not living your truth is you don't get anywhere."
Brittany split with NBA star PJ Washington two weeks after the couple's child was born
"You was faking it all along," PJ Washington tweeted after breaking up with Brittany.
The internet showed him little sympathy, instead creating memes ridiculing him for getting played by Brittany. Netizens believe that Brittany used PJ for a child and dumped him afterward.
A past video by Brittany appears to support rumors. In the video, she says it's easy to have sex with NBA players because they are dumb.
There are reports claiming that PJ will pay $200K in child support, but PJ has dispelled the rumor. "Stop the cap," PJ tweeted.
You can find photos of Brittany's adorable child on her Instagram page.
---