Kendrick Lamar is one of the most renowned hip-hop artists. He is known for writing songs with lyrics that are socially conscious and which address problems impacting the community where he grew up.
It is this prowess in writing that made Dr. Dre – the hip-hop super-producer notice him, and the two started working together from 2010. Dr. Dre took Lamar under his wings, which helped him to push his music to the next level, and he became his mentor.
One of the most notable achievements for Lamar was in 2018 when he made history by winning the Pulitzer Prize, becoming the first artist to win the award for a hip-hop album.
All these achievements and awards have elicited a lot of curiosity from his fans about his love life with most people, not sure whether he is married or not. His poetic lyrics are not only concentrated on social issues but also on matters love with most of the love songs said to be dedicated to his high school sweetheart and fiancée Whitney Alford.
Who is Whitney Alford? In this article, we will dig in to find out all the untold truths about Whitney Alford. Read on!
She attended the same high that Dr. Dre had attended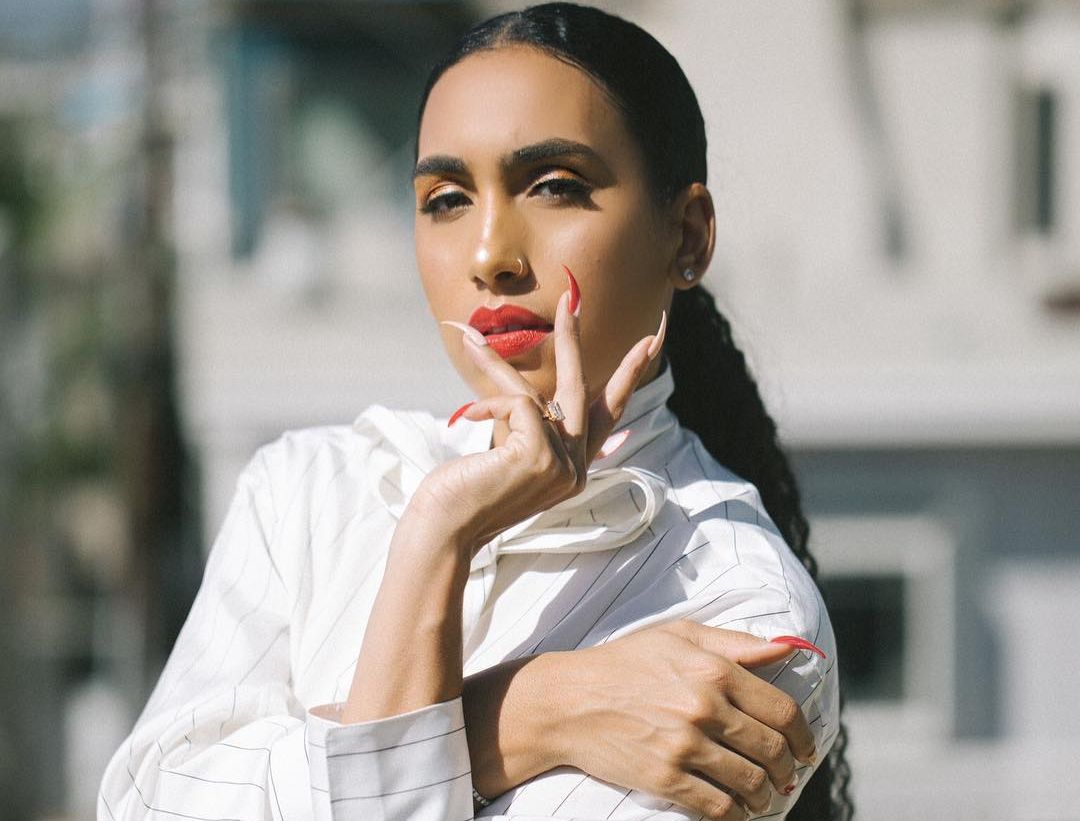 Alford grew up in Compton, which is one of the most vibrant areas as far as hip-hop music is concerned. The town has produced some of the most renowned hip-hop artists in the world, like Dr. Dre, Ice Cube, and Sugar Knight.
She was born on 12th May 1986 and was raised in a middle-class family. She has kept her personal life on a low key, and although there is no information about her parent's names and occupation, we do know that her father is black while her mother is biracial.
She was raised in a neighborhood that is said to be one of the most troubled towns in Los-Angeles. But even with the violence she may have witnessed growing up, she was determined to pursue education and attended Centennial High School in Compton, which is the same high school that Dr. Dre attended. Quite a coincidence! This is the same man who later became her fiancé's mentor.
She, later on, attended college at The California State University – Long Beach and graduated with a degree in Accounting, according to her website. However, she decided to pursue her love for beauty and make-up instead.
She is a licensed Aesthetician and Makeup Artist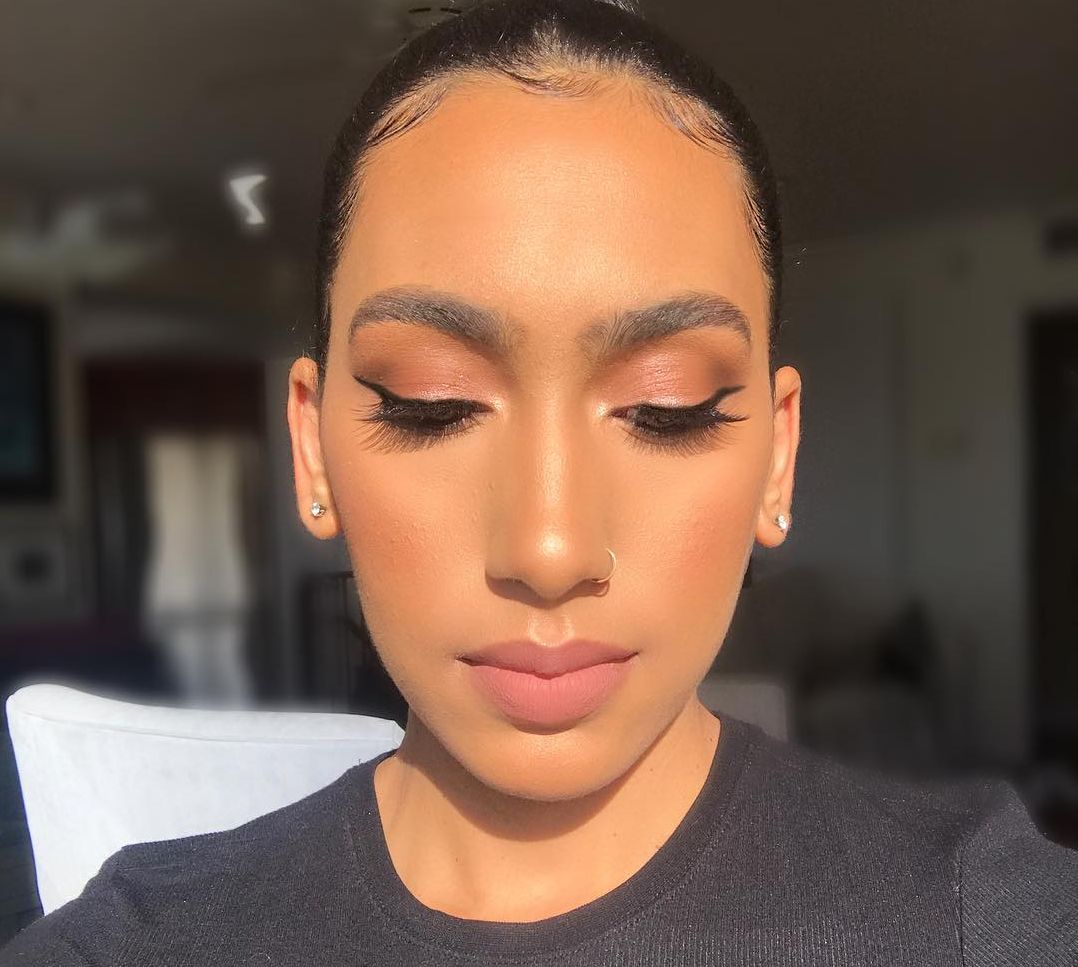 Alford is an entrepreneur and runs a successful beauty business in Los-Angeles, where she works as a licensed make-up artist and aesthetician.
Although she could take advantage of Lamar's fame and connection to grow her business, Alford has been working hard to create her own identity away from her fiancée and does not use his fame to her advantage.
This is a prove to the world that is she talented and good at what she does, and that she does not need to be under anyone's shadow to succeed. Wisdom right there!
She goes by the name Blushed by Whit on Instagram, where she posts pictures of her works showcasing talent and professionalism. Although she does not take advantage of Lamar's fame to get clients, she has styled his hair on few occasions for photo shoots and has captioned one of Lamar's photos "He ain't this cute for nothing." This is one of the few instances where she has publicly said something about their relationship.
She met her fiancé in high school
The couple has been friends since they were still kids. They attended the same high school and developed a friendship that grew into a romantic relationship over a period of time. While it is argued that teenage love does not last, and most of the time it is just a fling, the two have been together since then and have kept the fire burning. Although they have kept their relationship under wraps for the longest time, their loyalty to each other is seen by the little things that they do together.
Before he introduced her to the world, Lamar constantly bragged about her at every opportunity he got. He would often speak of a special lady and would describe her as a loyal friend who kept him focused and has motivated him not to give up on his career. Since he never mentioned her name, this led to a lot of speculation with some people even associating him with Lira Galore.
The speculation, however, ended when the two made their first public appearance together at the Annual Grammy Awards in 2014.
She is Lamar's most loyal friend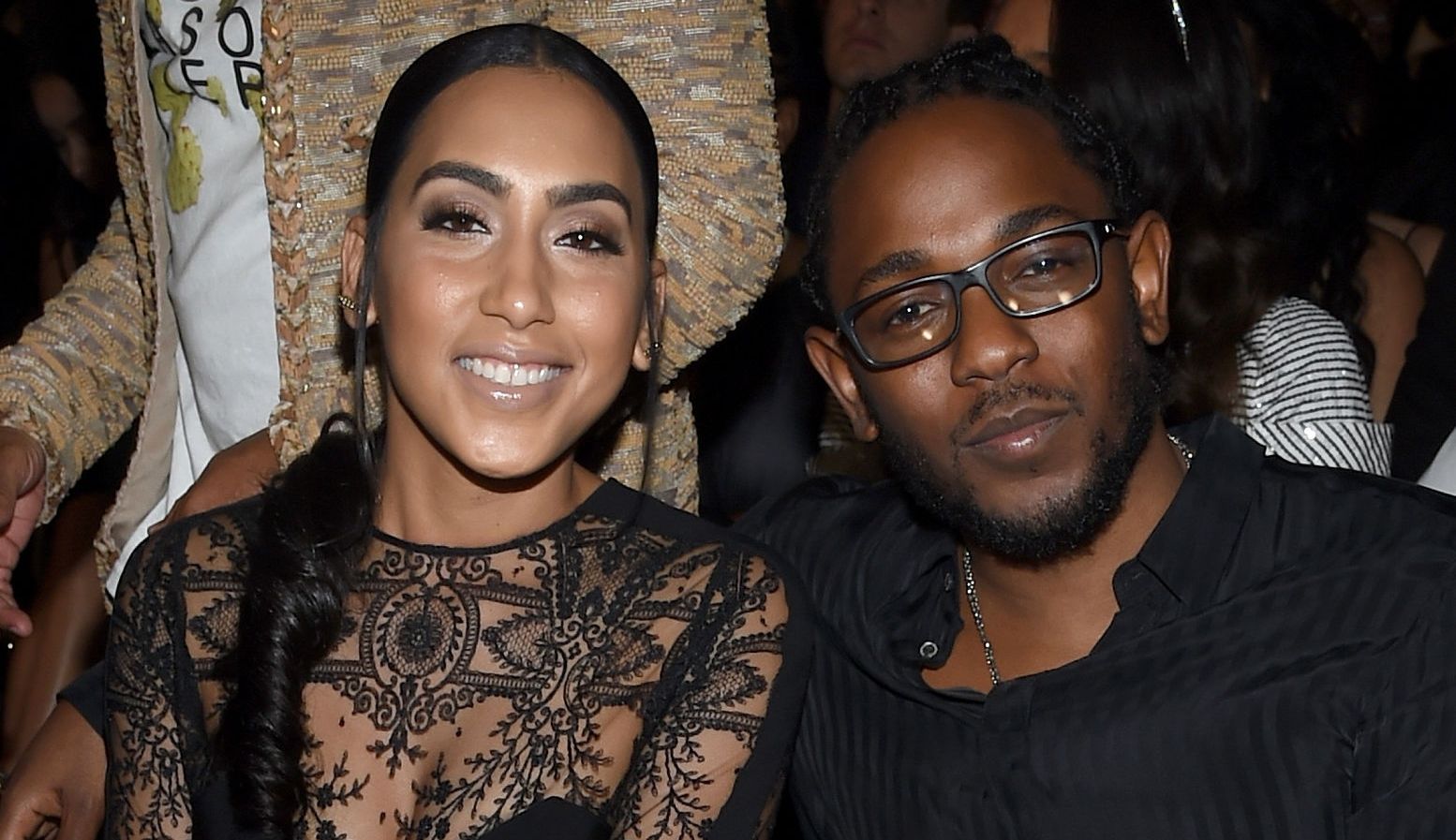 Although the couple like to keep their relationship private, Lamar has acknowledged not once or twice that Alford has been her biggest motivator. In an interview with the New York Times, when asked if he had anything to say about his fiancé, Lamar had this to say "She has been there since day one." Aww, how sweet of him to acknowledge her like that!
This very short and to the point sentence speaks volumes. It shows that he values her loyalty.
At another interview with NYC Breakfast Club, this is what Kendrick had to say about Alford:
"I am loyal to the soil. At the end of the day, you always want to have real people around you, period, whether male or female."
"I wouldn't even call her my girl. That's my best friend. I don't even like the term that society has put in the world as far as being a companion – she is somebody I can tell my fears too," he said to Billboard in 2015.
In 2016, Lamar won the Grammy for Best Rap Album. While accepting the award, he thanked her for supporting her and is quoted by Bossip to have said: "Whitney I will always love you for supporting me and keeping me motivated to be the best person."
They got engaged and released a song on the same day
Lamar has involved his fiancé in some of his works. She is credited to have provided background vocals on his hit single King Kunta from his album to pimp a butterfly.
Lamar dropped the hit single on March 24th, 2015 which happened to have been the same day that Whitney was spotted adorning a huge rock on her left finger, a clear indication that she was engaged. How cool is that!
A week later, Lamar announced their engagement to the world at a breakfast show on Power 105.1 saying:
"Everybody that's been around me, they have been around me since day one, and I can't change that. I always show respect when respect has been given. People that been by your side, you are supposed to honor that"
See ladies, stand by your man, loyalty counts!
She was called off for not being "Black Enough"
One of the main reasons why most celebrity couples like to keep their relationships off the radar is because of trolls by fans and foes, who will question every move that they make. While some people will support and cheer them, there are always those "fans" out there who criticize even personal decision.
Lamar is known to defend his black community and therefore when he announced his engagement, while some people congratulated the couple, others were against the engagement. One such person is the self-proclaimed Dark Skin Activist, Rashida Marie Strober who vehemently attacked Whitney Alford accusing her of not "Being Black Enough."
Rashida also expressed her disappointment on Lamar for not dating a black woman and swore not to ever listen to his music again. Although Lamar chose not to engage with her, Whitney answered her and said that she knows she is not black enough, but there is nothing she can do about it. This led to the post being attacked by a lot of people due to its racial nature, and Rashida was forced to take it down.
She has a baby girl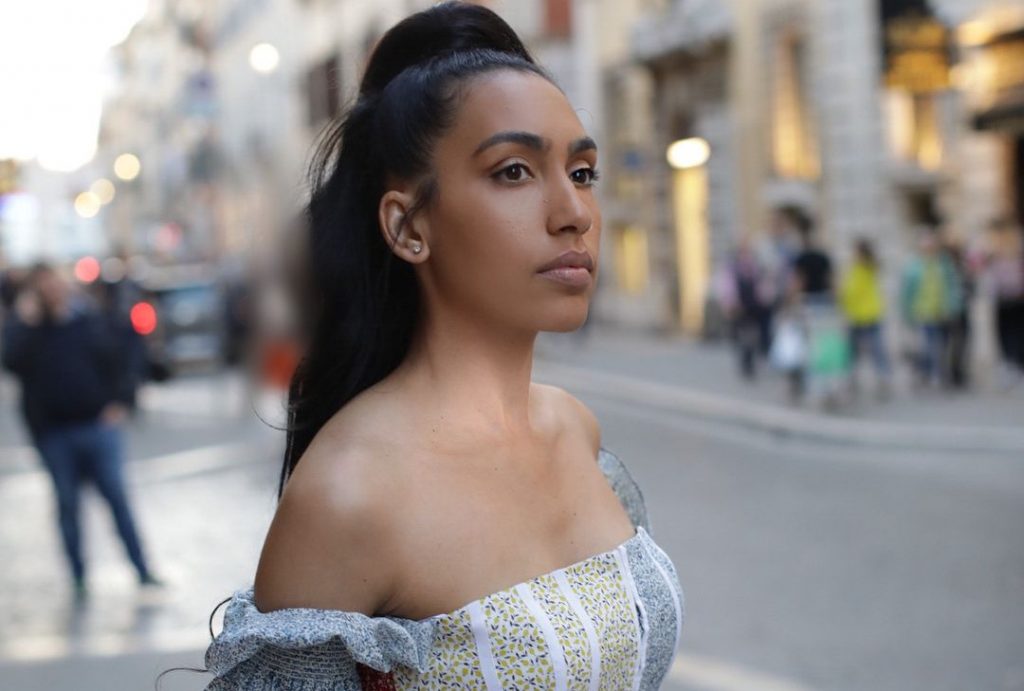 On Friday 26th of July, fans were surprised to learn that Whitney was the newest mother in town after giving birth to her first born girl.
The news came as a shock to the fans who did not even know that Whitney was expecting with some wondering how the couple was able to "hide" a pregnancy for nine months.
The couple has not yet made any comments about the baby and the fans are still waiting to know the name of their first child. Their choice to keep their lives private has, however, not deterred their fans from sending congratulatory messages on Twitter and Instagram expressing joy and happiness.
We also join the fans in congratulating the couple, and we shall keep you informed as soon as we get more information about this baby girl. Keep it here.
Also Read: The Untold Truth Of Pharrell Williams' Wife- Helen Lasichanh
---