Kendrick Lamar is among a dying breed of old school rappers – a breed that prioritizes lyricism over catchiness. Lamar is a master songwriter and is equally adept in his delivery. K-Dot's mastery in song composition has earned him, among others, a Pulitzer award and thirteen Grammy Awards.
Lamar's fiancée, Whitney Alford, has seen Lamar through his rise to the top. "She's been here since Day 1," Kendrick told The New York Times in 2014. The secretive yet photogenic pair are usually among the best dressed at the events they attend together. Let's find out more about Kendrick Lamar and Whitney Alford.
Kendrick and Whitney started dating in high school and got engaged in 2015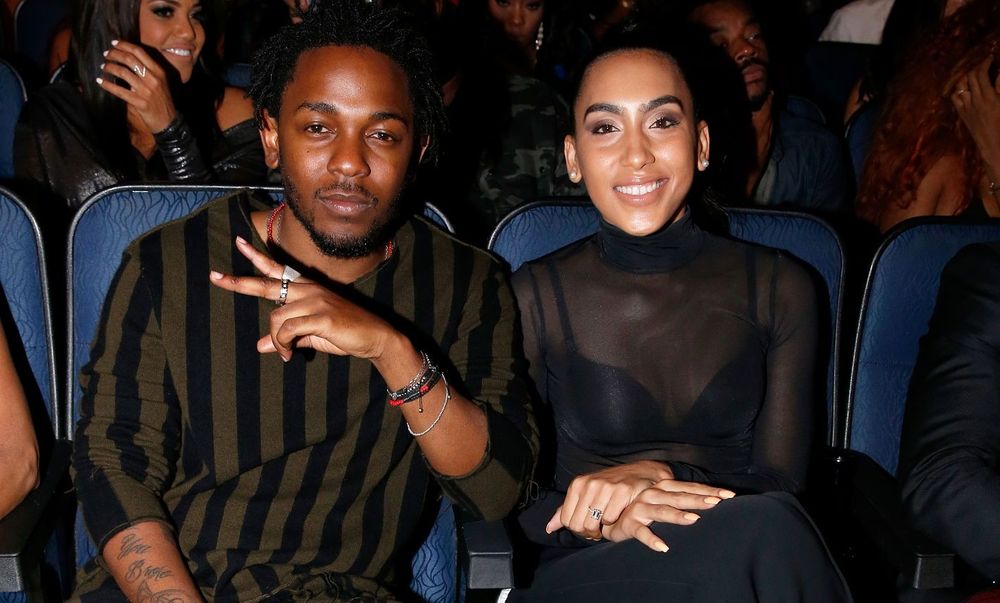 Kendrick and Whitney Alford have known each other since childhood. They started dating during their time at Centennial High School in Compton.
Lamar regularly referenced a special someone in his early releases, but he never mentioned Whitney by name. It wasn't until the couple's first public appearance at the 2014 Grammy Awards that the world learned that he was dating Whitney.
Rumors about the couple's engagement started circulating after Whitney was spotted wearing a massive rock on her finger. A short while later, Kendrick confirmed the engagement. On a promotional appearance on Power 105.1, Lamar said:
"I'm loyal to the soil. At the end of the day, you want to always have real people around you, period. Everybody that's been around me, they been around me since day one, and I can't change that. I always show respect when respect has been given. People that been by your side, you're supposed to honor that."
Some reports have falsely claimed that Kendrick and Whitney wed in secret. There is no evidence to support this rumor.
The couple is yet to publicize their daughter's name after her birth on 26th July 2019
The birth of Kendrick and Alford's daughter took the world by surprise: the couple had kept Whitney's pregnancy secret.
Alford and Kendrick's daughter is two years old now, and we are yet to see her face or learn her name. The couple guards their private life that zealously.
Alford is one of the few people that can call out Kendrick Lamar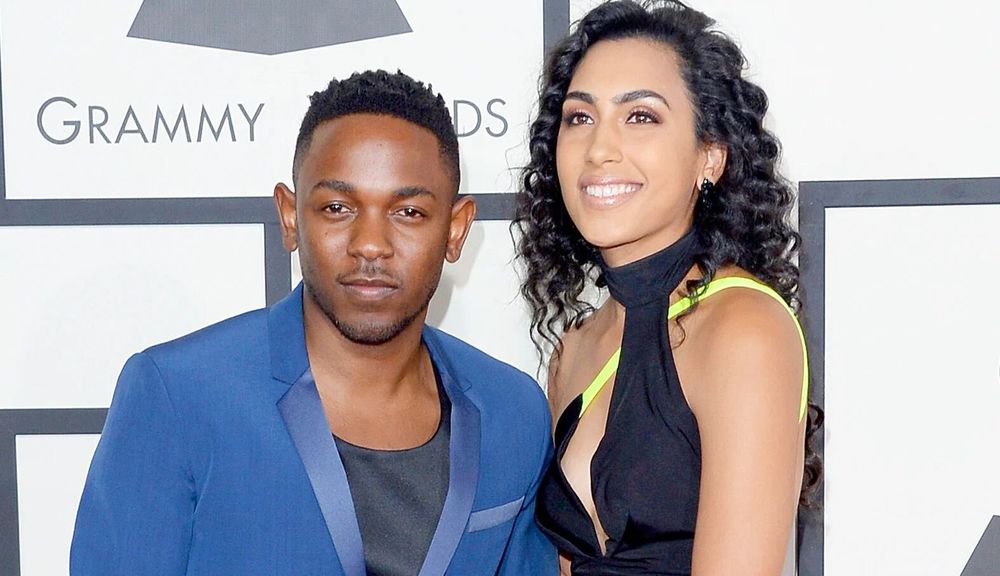 Lamar has many superstar names on his contact list, but very few of them can call him out the way Alford can.
Kendrick's 2014 New York Times interview gave us a bit of a glimpse into Kendrick and Whitney's relationship. Per writer Lizzy Goodman, the pair looked so relaxed around each other that she initially thought Alford was Kendrick's sister.
Lamar showed little hesitation when he told Lizzy that Alford is among the few people that can call him out. "She's been here since Day 1."
Kendrick showers praise on Alford on the rare occasions that he speaks publicly about her. "I wouldn't even call her my girl," Kendrick told Billboard. "That's my best friend. I don't even like the term that society has put in the world as far as being a companion – she's somebody I can tell my fears to."
Alford reportedly inspired Lamar's hit single, LOVE. She is also thought to be the subject of Kendrick's untitled 06/ 06.30.2014. In the song, Lamar raps:
"You stick out like an alien compared to those around you / and that's alright because I like it / you and me are the same / Hopefully I'm invited, hopefully you don't change / because I know for sure who you are."
Alford has received criticism for not being 'black enough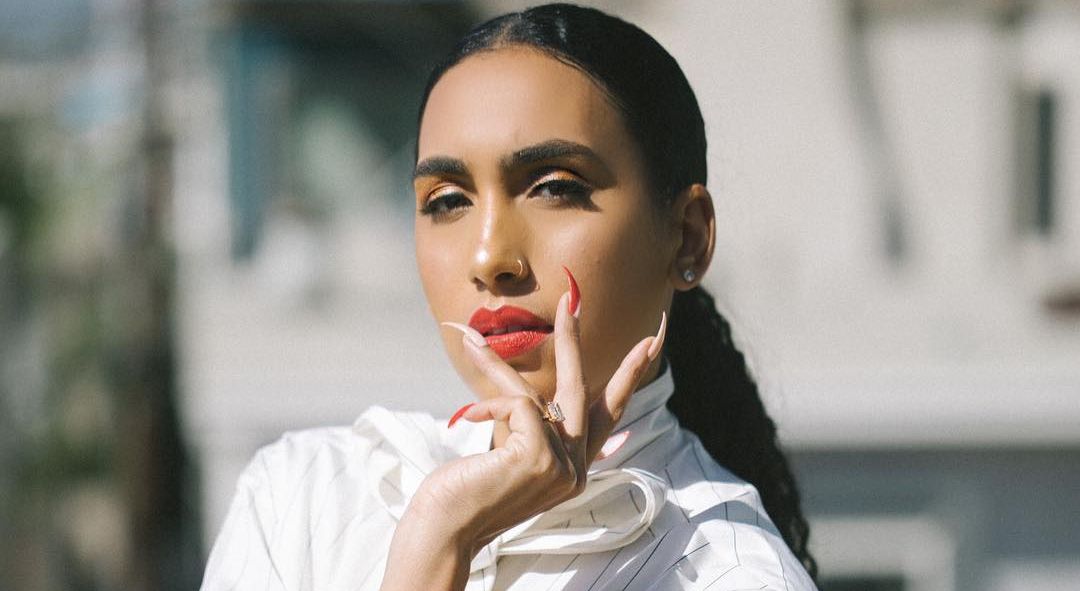 Whitney Alford was born on 12th May 1986 in Compton, California. She studied accounting at The California State University – Long Beach.
After graduating, she went a different route, pursuing beauty and makeup instead of accounting. Alford's Instagram bio reveals that she is a licensed esthetician.
Alford has received criticism for not being 'black enough.' Whitney's father is black, and her mother is biracial.
The criticism intensified after Kendrick confirmed the couple's engagement. Self-proclaimed Dark Skin Activist Rashida Strober called Kendrick a hypocrite for proposing to a light-skinned girl.
"Well, well, well would you looky here," Rashida wrote on Facebook. "I will never support him nor his music with one dime of my money and encourage all dark skinned women not to either."
Rashida's rant gained a surprising amount of support, but it did little to dent Kendrick's popularity.
---