Kane Brown is an American singer who rose to fame by posting his music on social media. Brown experimented with different music genres such as R&B before choosing country music. He auditioned for various competitions such as America's Got Talent, but he didn't achieve success. Frustrated that he couldn't find an opening to display his talent to the world, Brown started posting music on social media.
Brown followed up his debut EP, Closer, with his first global hit, Used to Love You Sober. The single's success prompted RCA Nashville to offer Brown a recording deal, which he accepted in early 2016. Brown's second album, Experiment, became the singer's first album to reach number one on the Billboard 200.
This piece will look at Brown's wife, Katelyn Jae.
Kane proposed to Katelyn as the couple watched a horror movie on Easter Sunday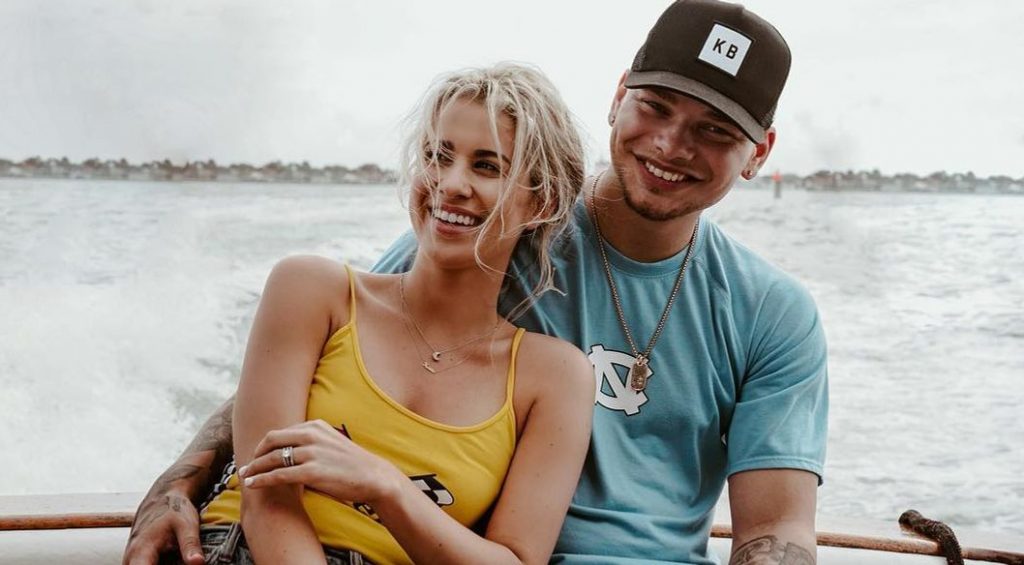 Kane and Katelyn were introduced by mutual friends at one of his concerts. Brown was attracted to Kaitlyn, but he didn't have the courage to ask her out. However, after the concert ended, he sent her a message via Instagram and invited her for a first date. Katelyn accepted the invitation, and the couple has been together ever since.
Brown talked to ET in January 2017 and gushed about the benefits of having a partner to support him as he negotiated a tough industry. He said:
"It used to be [hard having a girlfriend], but now it feels better being loyal than you just going out and doing whatever you want to do. You could do the same thing every day with different people, but they're not gonna love you – you're not gonna find love, so you might as well keep the one that does love you."
Kane had a romantic proposal planned for April 2017's Easter weekend. It had 'rose petals and everything like that.' However, Kane messed up his carefully planned proposal by popping the question a day before the planned date. Kane asked Katelyn to marry him as the couple watched a horror movie about newlyweds who move into a house haunted by a past mass murder.
Brown told People that he 'just couldn't wait' for the next day. Two days later, Brown announced the engagement during a concert in Katelyn's hometown, Philadelphia. "I just got engaged to a girl from Philadelphia two days ago," Brown said. "So thank you Phidelphia." Brown and Katelyn tied the knot in an intimate ceremony held in Nolensville, Tennessee, on 12th October 2018.
Kane and Katelyn thought that they were having a baby boy and had even picked out the name Kingston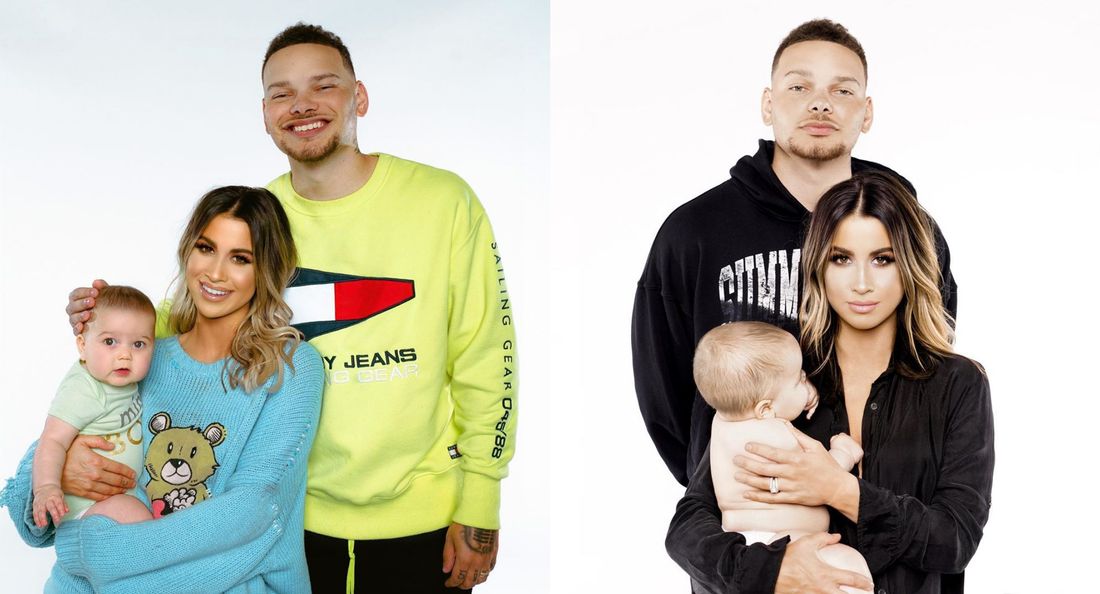 Kane and Katelyn welcomed their baby girl, Kingsley Rose Brown, on 29th October 2019. After Rose's birth, Kane released a song titled, For My Daughter, in which he vowed to be the best father possible.
Initially, Kane and Katelyn thought that they were having a baby boy, and even picked the name Kingston for their son. When they found out their upcoming baby was a girl, they changed the name Kingston to Kingsley. "We just feel in love with the name Kingsley," Kane revealed in an interview with Radio.com.
The coronavirus pandemic has messed up Kane's touring schedule, but it has offered him time to spend with his wife and daughter. "I do look at this as kind of a blessing and a curse, of course, but the blessing for me is just getting to see everything she does," Kane continued. "I'm not missing one second."
Kane is excited about being there to see his daughter grow, and he plans to add another kid to his family. He told Extra that he and Katelyn want to have a son. "I want a boy, too," he said. "I want a boy and girl."
Katelyn is set to rekindle her singing career after taking a break to raise her daughter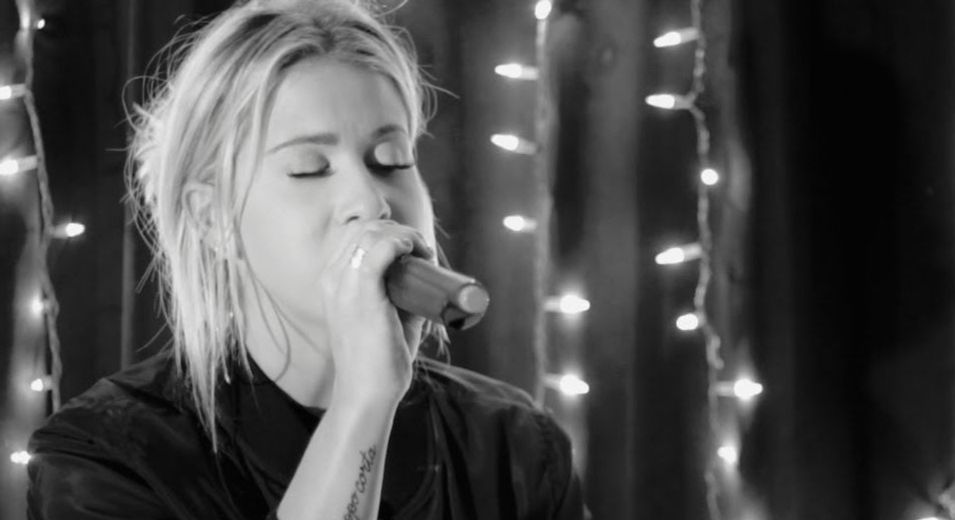 Katelyn Jae was born on 19th June 1992 in Chester Springs, Pennsylvania. She loved singing and was constantly belting out tunes on her karaoke machine. Jae didn't do much with her music talent until her sixth-grade teacher motivated her to take singing more seriously.
Jae's rendition of Celine Dion's My Heart Will Go on blew away Jae's teacher and inspired the teacher to foster Jae's talent. She encouraged Jae to pursue music as a career and convinced Jae's parents to sign her up for vocal and piano lessons.
Katelyn continued her career progression during her time at Downingtown High School. Jae's parents were divorced, but they were both parents were involved in her life. They encouraged her to participate in singing competitions, and in 2012, their persistence paid off.
Jae emerged first in Take the stage, taking home $20,000, and landing a management contract with Wright Entertainment Group. Katelyn was a pop star on the rise when she met and married Kane. She took a step back from music to raise the couple's daughter, but she is set to rekindle her career.
Jae has been spending time in the studio, and she's even recorded a song with Kane. Brown revealed in an interview on The Highway that the song is titled Mad at This World. He then explained what the song is about:
"It's not 'Worldwide Beautiful,' but it's basically a song calling out everything that's happened in 2020, from the tornados destroying Nashville, California getting hit by those fires, and all of that. It's basically saying, 'How could I be made at this world when this world gave me you?'"
Katelyn's comeback is set to be huge, especially considering that one of her first songs will feature a star such as her husband.
---