Kenya Moore is an American television personality, model, and entrepreneur who rose to fame for winning the Miss USA contest in 1993 and subsequently making the top six at the Miss Universe pageant. She followed up her pageant success with appearances in films and television shows such as Waiting to Exhale, The Steve Harvey Show, and Girlfriends.
In 2012, Moore joined the cast of Real Housewives of Atlanta, and in 2015, she participated The Celebrity Apprentice 7. Moore's on-screen exploits have given her plenty of fame, but most of her fortune comes from her entrepreneurial ventures and her haircare brand, Moore Hair.
This piece will look at Kenya's love life. Kenya is separated from Marc Daly, but the pair are yet to formally divorce.
Kenya and Marc separated in January 2021, but neither party seems ready to file for divorce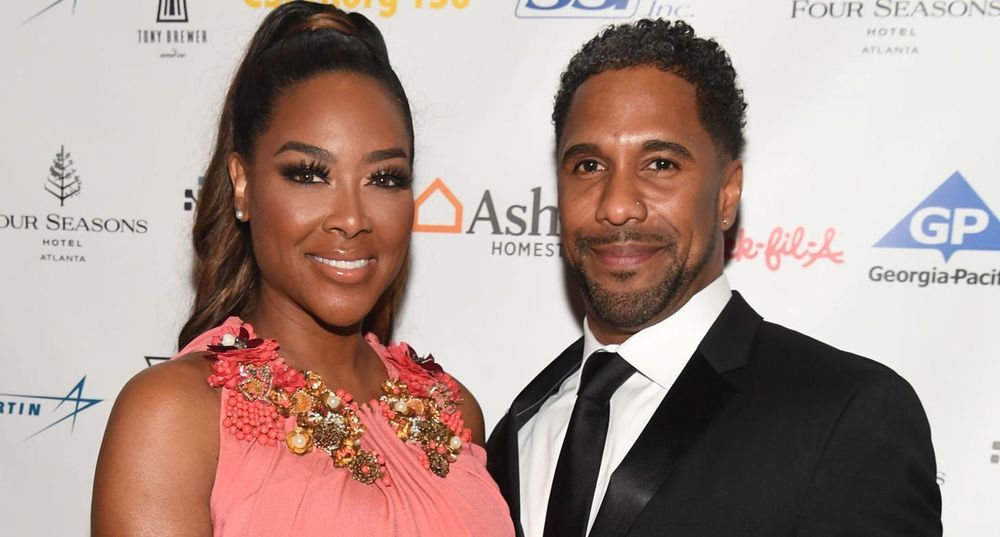 On 24th January 2021, Marc released a statement to The Root stating that he and Kenya had chosen to end their marriage. "I will always have great care for her and look forward to amicably continuing to co-parent our daughter Brooklyn," Marc said. The announcement came after repeated assertions by the couple that they were committed to saving their marriage.
In late February 2021, it emerged that Marc had filed for divorce in New York, and it was alleged that he asked for alimony. Kenya clarified via a tweet that Marc withdrew the petition and that he had misinterpreted New York law.
Several days later, Kenya appeared on Watch What Happens Live with Andy Cohen and talked about the status of her relationship with Marc. She stated that 'emotions are really high' and that the matter was a bit complicated since she'd never been through anything similar. Kenya then suggested that she and Marc are headed for divorce, but neither party wants to instigate proceedings.
"With Marc, I think, you know, he's still in love. I still have love for Marc," Kenya said. "We are just in a very difficult place, and no one wants to really pull the trigger." Kenya also talked about filing for custody of Brooklyn and expressed regret that she didn't sign a prenuptial agreement before marrying Marc. She said:
"I dropped the ball. I am such an advocate for prenups because I do believe that they protect both parties. And I think that especially when you're successful, you want to protect what you've earned and what you fought for your entire life and where you are. I just think that I was in love and when he said that he didn't want one because it was, you know, forecasting where we would be, I just kind of agreed to it."
Kenya and her husband Marc Daly were undergoing virtual marriage therapy in an attempt to save their marriage
In June 2017, Kenya and her husband Marc had a super-secret wedding in St. Lucia. Kenya kept the identity of her husband secret until the couple exchanged vows. Marc and Kenya had only dated for a few months before tying the knot, but they both felt that it was the right decision. "This is the love of my life, and I'm so happy to begin our lives together as husband and wife," Kenya told People.
About a year and a half after marrying, Kenya and Marc welcomed their daughter, Brooklyn Doris. Kenya named her after the place where she met Marc and the grandmother who raised her. The future seemed bright for the family, but season 12 of Real Housewives of Atlanta told a different story.
Shortly after the season started, Kenya revealed the couple's intention to file for divorce. Moore disclosed that Marc was verbally abusive and appeared disinterested in the marriage. The tension between Marc and Moore was so apparent that the show's producers noticed it from the start of shooting.
The couple's relationship deteriorated as the season went by, raising suspicion that the marriage was in its dying embers. However, Kenya later revealed that the couple had decided to work together to save their relationship. They even started participating in virtual marriage counseling sessions to try to get to the bottom of their issues. Kenya told Oprah Mag that the couple will explore all avenues of reconciliation before giving up their marriage:
"I still have love for Marc, and just knowing that if there is a chance, and for him to take our family seriously, and our issues collectively seriously, I would want to do all that for the sake of our family and exhaust all of those resources before I would say I'm done."
Kenya was accused of faking her relationships on Real Housewives of Atlanta to create drama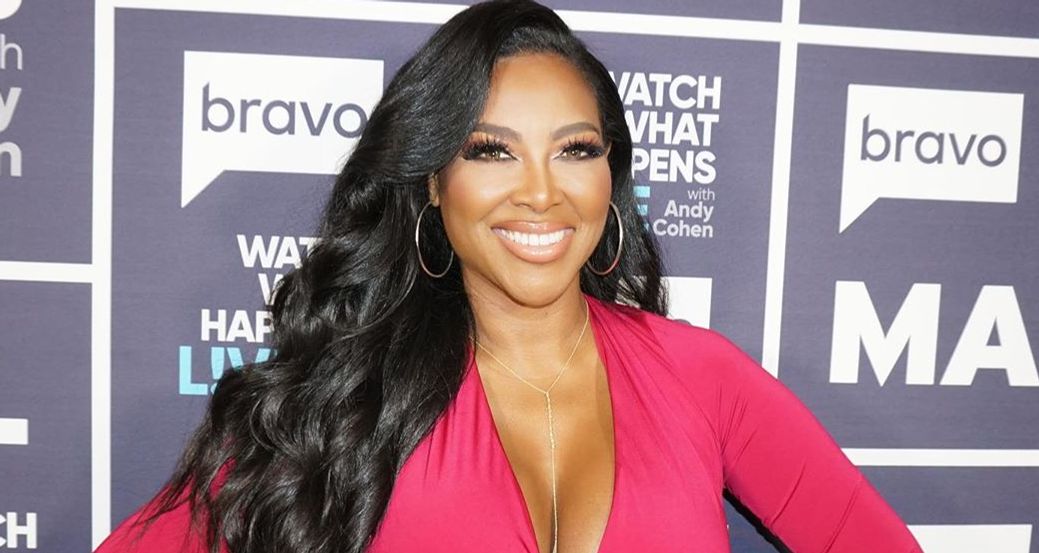 Reality shows rarely lack some drama, and a show like Real Housewives of Atlanta has truckloads of it. There appears to be a competition among the characters about who brings more drama than the other. Kenya has been accused of trying to add spice to her narrative by paying people to act as her dramatic boyfriends.
Moore has been involved with Walter Jackson and Matt Jordan during her time on Real Housewives of Atlanta. Kenya and Walter were fully expected to tie the knot after her first season on the show. However, for some undisclosed reason, the marriage didn't work out. Talk about Kenya hiring Jackson to make her story more interesting started after news broke that Jackson and Moore weren't getting married.
Jackson added fuel to the fire when he stated the following during an interview, "… people need to open their eyes a bit if they think what they see from her is reality." Despite having an explosive relationship with Matt Jordan, there were rumors that Kenya faked that relationship as well. After the relationship ended, Jordan stated that the narrative about their abusive relationship was fake.
In season 12 of Real Housewives of Atlanta, Kenya's co-star Nene Leakes questioned the legitimacy of Kenya's marriage to Marc, but Moore vehemently denied that her relationship and marriage to Marc is fake. Rumors about Kenya faking her relationships have never been confirmed, but they never seem to go away. The rumors seem set to plague Moore for as long as she stays in reality television.
Moore was in a relationship with an abusive boyfriend who almost killed her with a nail file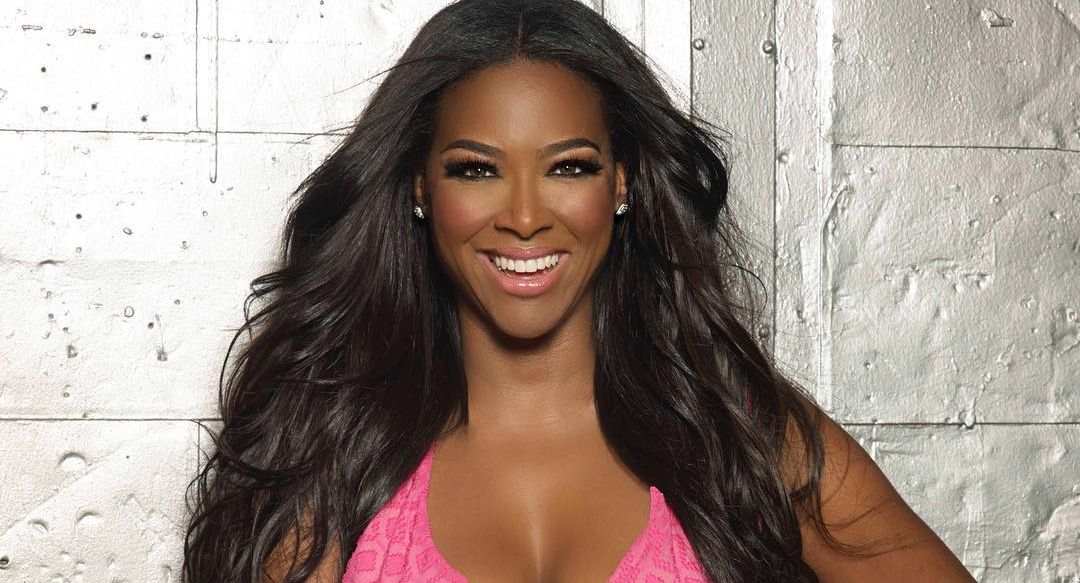 Long before her reality show days, Moore was a student at Cass Technical High School. While in high school, she was in a relationship with an older abusive boyfriend. The violence escalated to a point where Moore almost died after the boyfriend attacked her with a fingernail file. Moore told The Grio's Chris Witherspoon:
"He was every bit of what you think an abuser would be. He tormented my physically, mentally and once even nearly killed me by putting me to hospital, from attacking me with a finger nail file… stabbing me with a finger nail file."
Moore's traumatic experience helps her identify the signs of potential abusers before she gets close to them. "I know what to look out for and whenever I see a hint of it I don't choose to be with that person."
---