Jania Meshell Bania is an American social media personality and influencer. She has close to 620K subscribers on her self-titled YouTube channel and over two million followers on Instagram. Her YouTube channel is dedicated to personal vlogs and beauty product reviews. Jania's Instagram page mostly features professional modeling shots.
Meshell's big break came after she started a relationship with rapper NBA YoungBoy. The relationship gave Jania extra publicity, and her social media career benefited. Ever since Jania's career has been on the rise, and she has her eye set on more success.
This piece will deal with Jania's relationship with NBA YoungBoy, her current rumored relationship, her business, her response to rumors, a potential career in music, and a botched surgery.
She was involved in a nasty breakup with NBA YoungBoy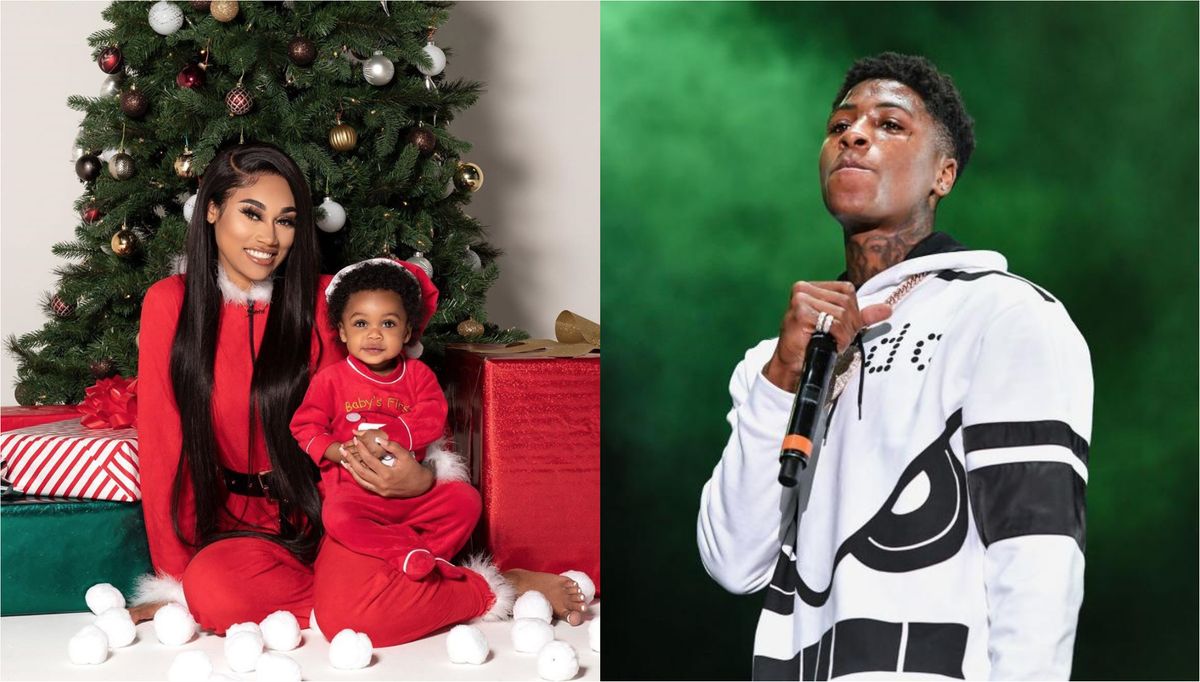 Jania Meshell and NBA YoungBoy had quite a nasty relationship. Meshell used to vent about NBA YoungBoy's toxic behaviors on her Instagram Live. The couple's breakup was just as messed up as their relationship. After the relationship ended, NBA YoungBoy made a song in which he claimed that Jania gave him herpes. He sang in a song titled Truth About Herpes:
"That ain't the truth when I hear what you saying/ I got herpes and I gave it to Ni/ To tell the truth that chick gave it to me."
Meshell wasn't happy with what NBA said in his song, and she reacted to the accusation via a series of tweets posted on 5th December 2019. Meshell stated:
"I didn't give NOBODY SHIT! This lying shit getting OUT OF HAND and I'm sick of it. Anything for SALES I'm over it I DO NOT HAVE SHIT… I said it out of love playing along but nah fuck that it was all a lie. Once I drop these papers stop talking to me bye."
Despite their nasty relationship and breakup, YoungBoy and Meshell raise a son named Kacey.
She claims that she has no intention of having other kids
In a Q&A session posted in November 2020, Jania stated that it is unlikely that she will get other kids. She stated that she is satisfied with Kacey, and he won't be getting any siblings from her. She added that he will be okay with the brothers and sisters from NBA Youngboy's side:
"I don't want more kids. I wanted kids, but I just don't want to have many baby daddies. I'm just not gon have no more [kids]. I'm just going to, you know, stick with Kacey and that's it. He has brothers and sisters from his dad's side, so he is not going to really need them on my side."
Jania told her fans that her life involves traveling to and from Atlanta, where she works. Her family lives in Houston, which she loves because the cost of living is much lower.
It is unclear when Jania and YBN Almighty Jay broke up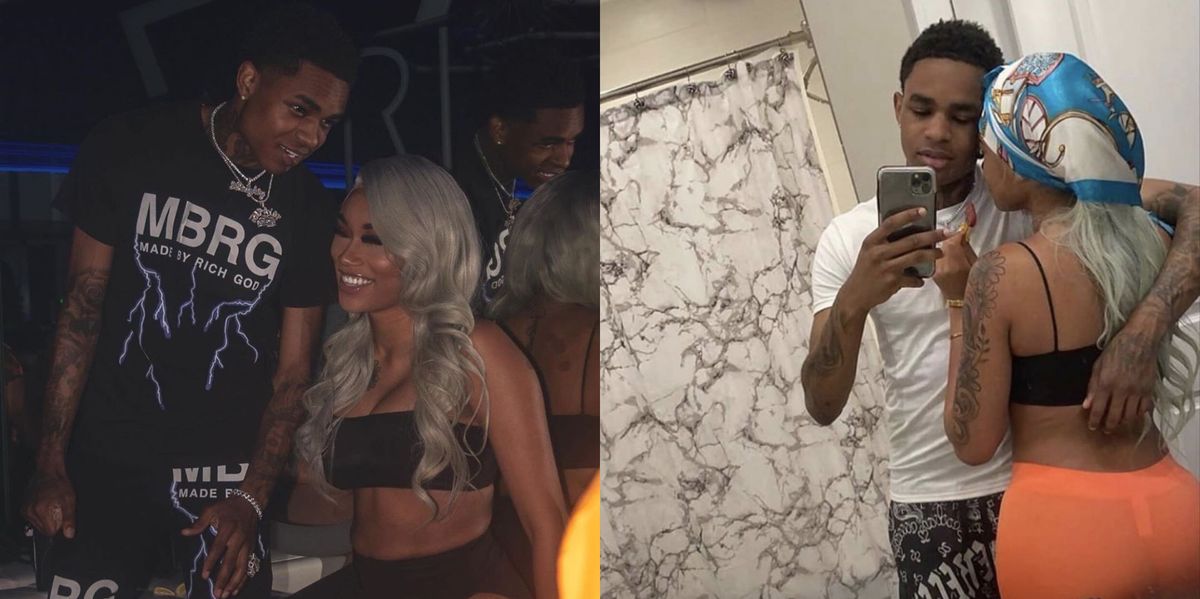 While giving an update on her life, Jania let it slip that she is single. "I don't have another reason to be down here – I don't have a boyfriend," Jania said. It is unclear when Jania and her last boyfriend YBN Almighty Jay broke up.
Jania first revealed that she was dating YBN Almighty Jay on an Instagram Live session posted in June 2020. Since then, Jay had featured regularly on Jania's Twitter feed. She posted a picture of herself and Jay, and on the caption, she appeared to take a swing at one of her exes. She wrote, "Why press over a nigga that don't want you. Thank you Next."
Jania was rumored to be in a relationship with San Antonio Spurs player Dejounte Murray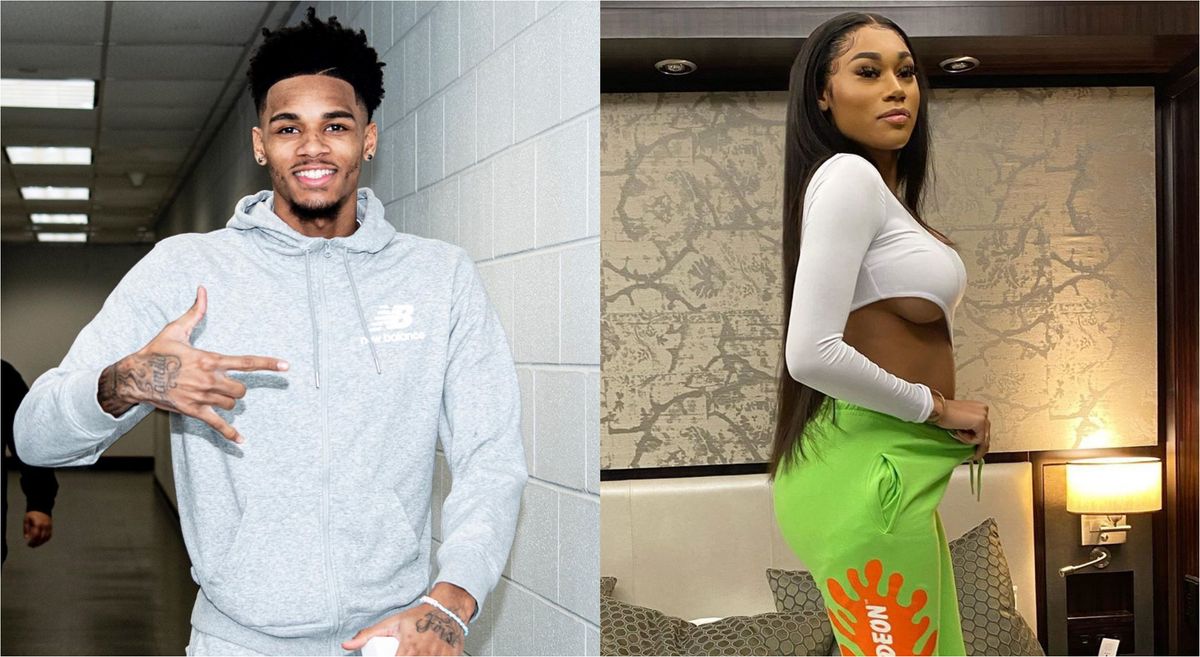 Rumors about a relationship between Jania and Murray started in October 2019 after the couple was spotted several times together. The couple is yet to confirm their relationship, but it seems like a matter of time before we get an official confirmation. Jania regularly tweets about how much her man is supportive of her. On 18th March 2020 she tweeted:
"Son healthy, My man the best and I'm blessed. Why must I embarrass myself on here fw these clown as mad hoes."
Jania and Dejounte appeared together on social media in April and May, but any relationship that might have happened between them seems to have fizzled out. Dejounte even removed the link to Jania's website from his Instagram bio.
She says that the smartest thing she did with her money was to start a business
Jania has gained a lot of fame and fortune over the past couple of years, and she says that the smartest thing she has done with her wealth is investing in her business. She sells beauty items such as eyelashes, hair shampoo, lip gloss, and many more via her website.
Meshell has failed a couple of times, but she has learned from it and come out stronger. However, she told DJ Smallz Eyes that money doesn't bring happiness:
"Money actually brings problems. Like, when you have money everyone is looking at you for something. When you have money, I mean, people feel like they can use you. So, the wrong people come in your circle. When the wrong people come in your circle, you just feel like you have to protect yourself. And when you protect yourself, you end up being lonely."
She rarely responds to rumors but she claims that some of them hurt
Part of being a celebrity is that there are always rumors swirling around about you. Jania talked to DJ Smallz Eyes about the craziest rumor she has heard about herself:
"The craziest rumor I've heard about myself is that I am a cheater and I slept with somebody that I don't even know… It started because I guess one person put it on Facebook and so everyone just started running with it, and they believe it. I never addressed it because I felt like if that's what you wanna believe, that's what you wanna believe."
Jania rarely responds to rumors because people will believe what they want to believe. She only responds to rumors that won't go away. Meshell told DJ Smallz Eyes that some rumors hurt, but she doesn't show the world that she is hurting. She went on to say that some rumors have negatively affected her career. She said:
"I feel like a lot of people don't wanna work with me because they feel like I'm problematic, they feel like I'm drama. Stuff like that. So I think that they try to stay away from me when in reality I'm nothing like that."
She is open to starting a music career provided that she makes money out of it
Jania has dated a top rapper in the music industry, but she is yet to start her music career. She feels like she doesn't have the required talent, but she would start a career in music if she found a way to make money out of it.
She has made a song, but she won't release it. Jania claims that the song is terrible, and she made it at a vulnerable time in her life. She told DJ Smallz Eyes that the song is safely tucked away in her e-mail:
"I made like a little play song, but that was nothing serious…It's in my email. It's not going anywhere… It was trash for real and I put all my feelings in that song and I just feel like no one should hear it… Definitely. I am all about making money in any way I can."
She almost lost her life after a botched plastic surgery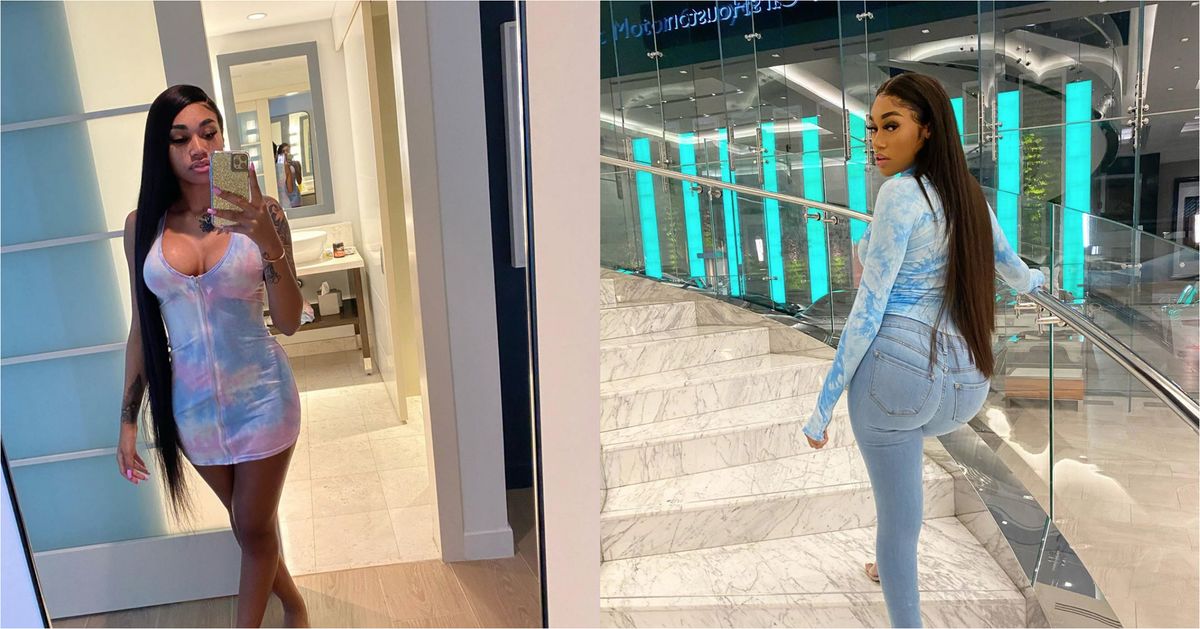 Jania is a fan of body positivity and changing any part of your body that you aren't comfortable with. She decided to try plastic surgery on her breasts because she wasn't pleased with how small they were. The procedure went well, but after a short while, she started experiencing problems.
The procedure on one of her breasts caused a fatal blood clot to form in her bloodstream. Furthermore, the surgeons messed up the procedure, and it caused her pain and affected her mobility. She told DJ Smallz Eyes:
"I got a blood clot, and they were like, you know… If I didn't get it fixed, it could cause more problems. They had the whole implant upside down, so I felt it in my armpit and couldn't really lift this arm, it was just the worst experience. When I went back to get it fixed it was still messed up."
---