The world is slowly accepting the fact that 2018's sexiest man alive, Idris Elba, (according to People's magazine) is officially off the market. It is definitely hard not to wonder what his new wife, Sabrina, is all about. What inspired the movie star to make this lifelong decision, even after swearing to never get married again?
Over the past year, we have seen the two flaunting their love on different Social media platforms, and you have to admit; they look stunning together! It is rather fate than coincidence that Dhowre met Elba when he was filming a love story, 'The Mountain Between Us'. In an exclusive with the People magazine, he said "Falling in love while making a movie about falling in love is pretty special." They kicked it off from there, got engaged one year later, and tied the knot a year afterward.
Most people are aware she is a model with a rich sense of fashion, but that doesn't say much about who she really is. Though she has managed to keep her life private, it's just a matter of time before people unearth more facts about her; especially now that she is in the spotlight.
In the meantime, here are some of the untold truths about Sabrina Dhowre, or should we say, Mrs. Elba.
She is of Somali Descent but grew up in the United States
Sabrina Dhowre was born on 16th July 1989, making her one of the most elegant millennials of our time. Going by her refined American accent, you would definitely be amazed to find out that she originates from East Africa.
Disputes have recently emerged, whether her exact birth location was New York-USA or Vancouver-Canada. With no clarification from herself or her family, the only thing that remains clear is that she is African-American.
After high school, Sabrina studied at the Howard University (Washington), where she graduated with a Degree in English Literature, making it even harder to trace her accent back to the horn of Africa.
Born in a Muslim family, Sabrina has only one sibling (brother) and supportive parents who have been featured once on her Instagram account. Though being American, she has lived a significant part of her life in Vancouver-Canada, where she met her prince charming later on.
She Won the Miss Vancouver Pageant in 2014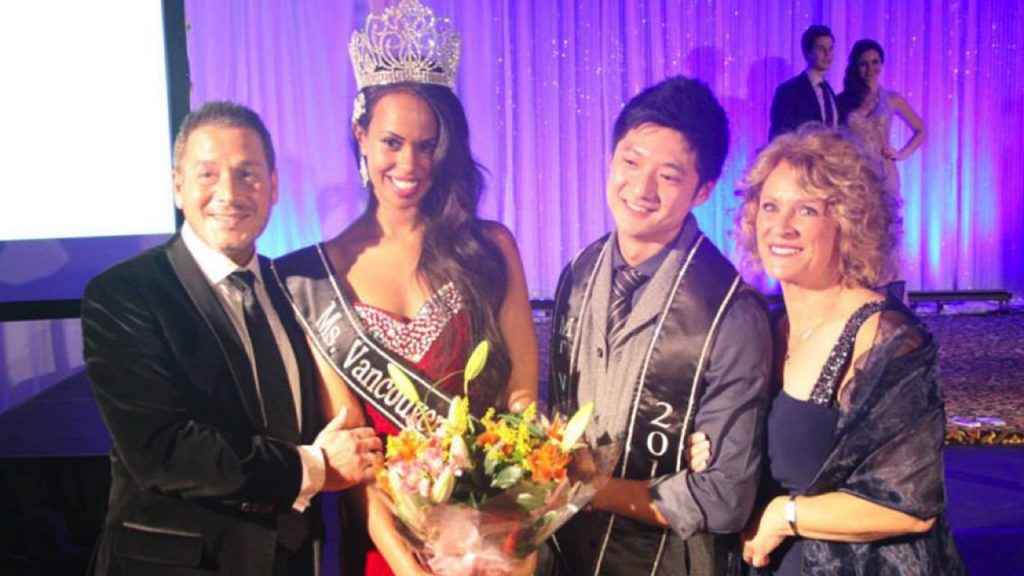 After discovering her exceptional passion and skill in modeling, Sabrina decided to take things up a notch and became a professional model. Not before long, she became highly acclaimed and won the esteemed Miss Vancouver pageant award; thanks to her stunning evening dress that had a slate grey plunging neckline.
This has been a major milestone as well as stepping stone in her career, enabling her to work for different renowned modeling agencies. Maybe this was one of the reasons why Idris couldn't resist her; but we can only speculate.
With her name rising rapidly after the wedding, we can only expect her career to skyrocket, and bring forth greater awards.
She is Astonishingly 16 years younger than her husband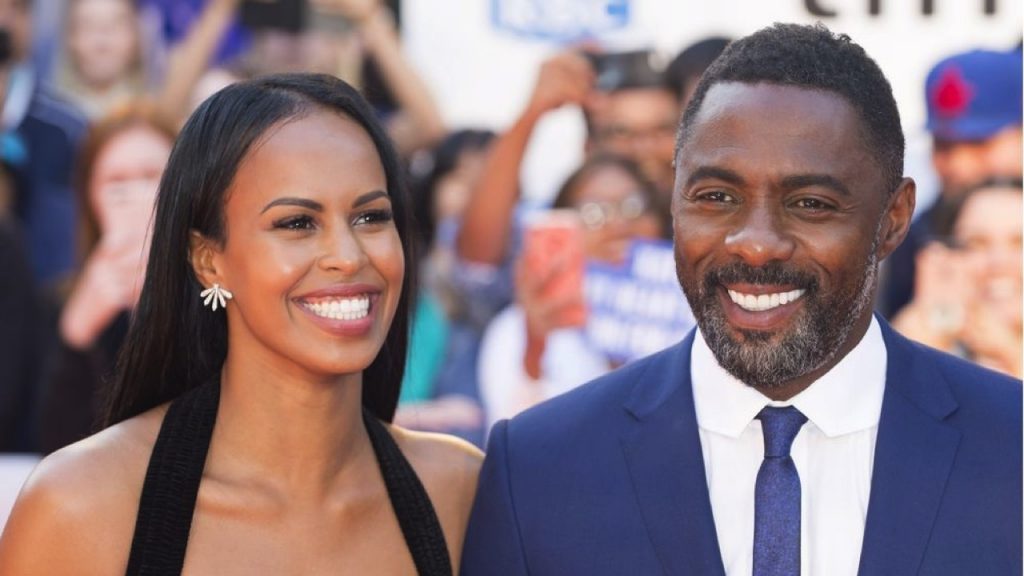 As absurd as the age difference seems, this is nothing compared to celebrities who have over 20-years age differences. Furthermore, the two look good together; It would be hard for you to notice the wide age gap at a first glance.
After meeting in Vancouver in 2017 when Idris Elba and Kate Winslet were shooting a movie, Sabrina was equally private as Idris, and they somehow managed to keep their small, promising relationship a secret, but just for a while.
Unable to keep their feelings at bay, they made their first public appearance as a couple in 2017, at the Toronto film festival. This only led to speculation since the relationship was not official yet.
Clear signs that things were getting serious showed up 5 days before Valentines in 2018. Idris, with his all-rounded acting skills, pulled off a surprise proposal on stage, minutes before the preview of his movie, 'Yardie'. This saw a happy Sabrina becoming officially engaged, and from then onwards, their wedding became one of the most anticipated events.
Wedding bells rang impatiently on the 26th of April 2019, as Sabrina walked down the aisle and finally exchanged vows with her new husband in a secret ceremony in Morocco.
Age, which is just a number, can never stop two souls from being together.
She's the 3rd and most successful wife Idris has ever had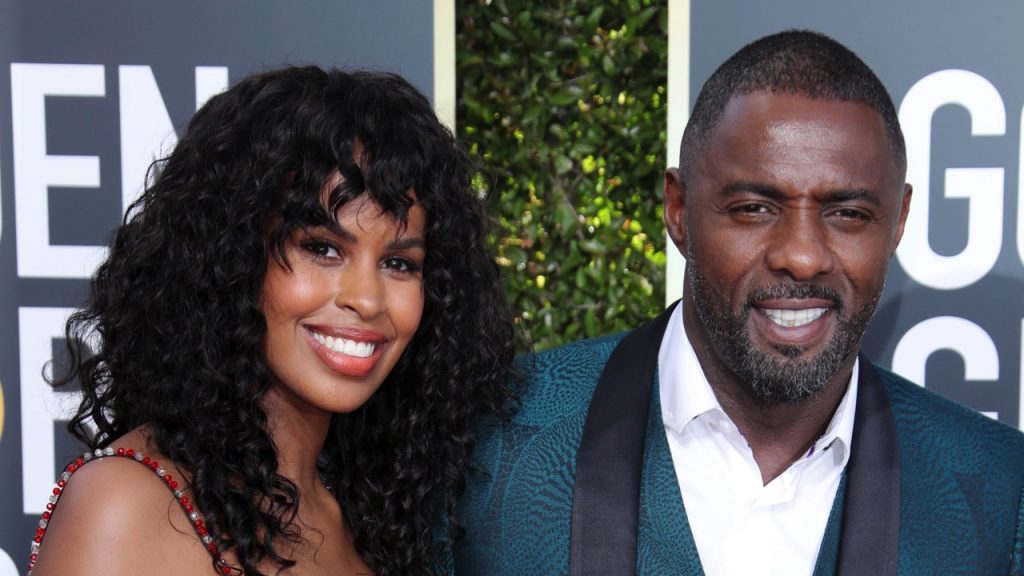 Yes, you read that right; she is the 3rd wife to the English filmmaker, who currently has two children with his previous wives. Clearly, Sabrina has no problem being the last in the trio, as she declares her endless love for her husband everywhere she goes.
The current relationship looks more promising than the rest, not only because the two look better together, but also because both have interests in the same industry. Compared to the first two wives, Sabrina is undoubtedly a force to reckon with and a giant in her career.
The first wife, who is currently a celebrity make-up artist could not keep up with Elba's acting career, which was constantly on the rise. The second wife being a lawyer, things were over before they began. The two divorced 4 months after getting married.
By far, Sabrina has managed to win Idris' heart to the extent of making him revert his decision about not getting married. In addition, she has impressed people with her exquisite sense of style and making celebrity appearances with her famous hubby. To top it all, their wedding in Moscow was more spectacular and well attended.
We can say for a fact; everyone is more hopeful about this relationship compared to the rest.
She is a social media influencer and has a huge Instagram fan base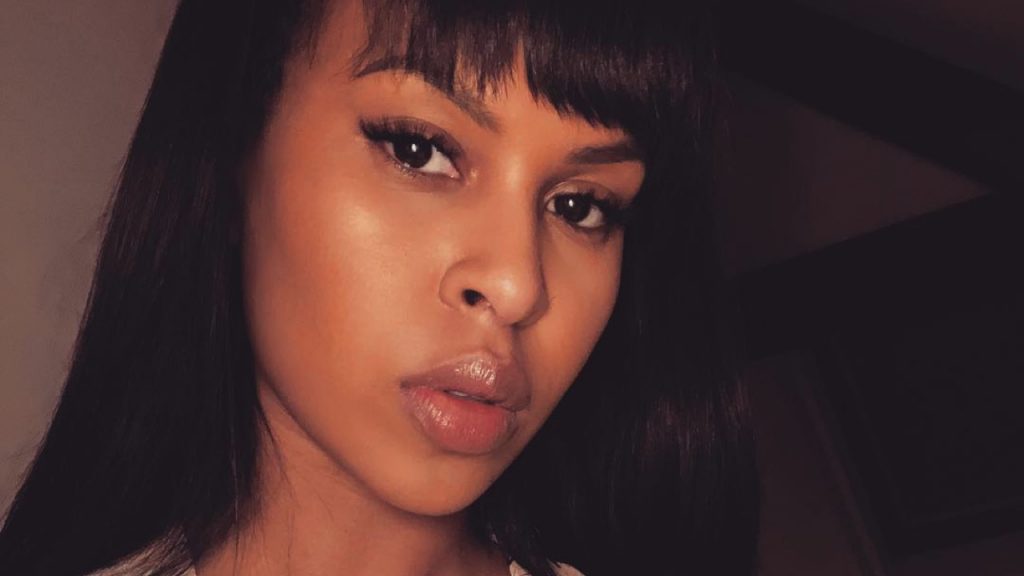 Sabrina Dhowre's career alone managed to give her a good viewership on social media but wasn't enough to elevate her to the heights she is currently scaling. By making appearances in huge celebrity events accompanied by her star fiancé, Sabrina got people's attention and became more famous as days went by.
Being most active on Instagram, she has over 200,000 followers, all who seem to love and admire her. Through her huge fandom, she spreads positivity, unity, and inspires charitable acts in different aspects; making her more likable and respectable.
One thing she is best known for, is posting her better half and continually acknowledging her love for him. Even long before they made everything official, she still uploaded pictures of them together, with fans on the platform already predicting how things would end up.
She, however, doesn't have any other social media accounts, apart from Snapchat, which is also not official. All the same, she still manages to keep most of her personal life away from the public eye; even the most die-hard fans wouldn't be in a position to know her entirely.
She is slowly Penetrating into the Film and Television Industry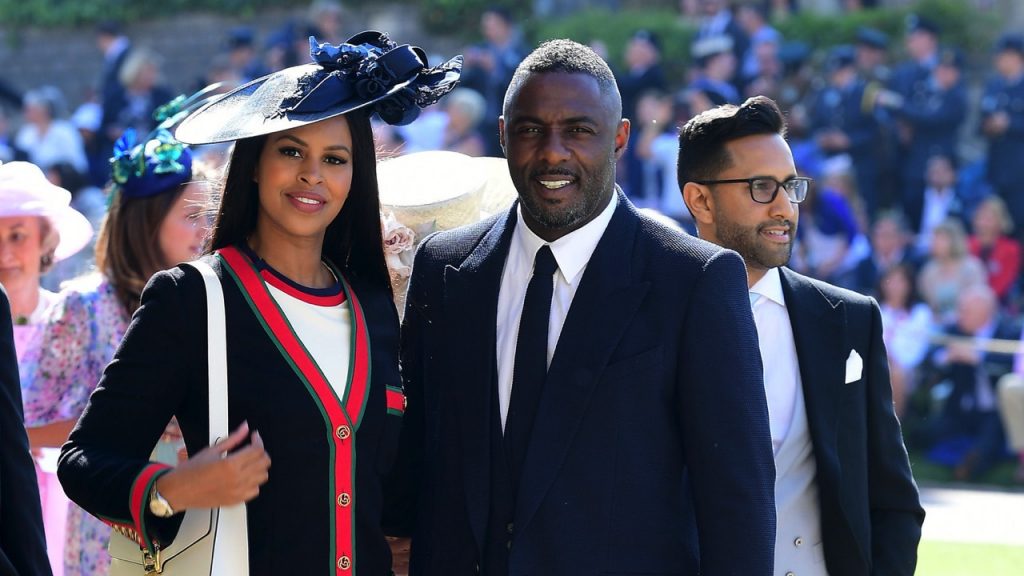 The Somali beauty first showed interest in the television industry when she was a host for the UK-based show, 'Luthera Star's other half'. There have been a number of indicators that she will be joining the film industry, even though no official confirmation has been made. With her new role as wife to a prolific actor, it is highly likely that she will appear in future films, regardless of the magnitude of her role.
Immediately after their wedding, the newlyweds surprised people by hitting the 2019 Met Gala red carpet, making it the first time they made a public appearance as a married couple. Both were dressed for the occasion and had people's attention since the hype over their lavish wedding was barely three days before that. To add icing to the cake, Sabrina hosted the Met Gala after-party, which had many prominent people in attendance. This shows just how fast she is getting recognized and granted roles because of who she is married to.
Prior to this, she also attended dignified events as Idris's plus one. Some of these functions include the previous year's Met Gala, as well as the Royal wedding of Prince Harry and Megan Markle in 2018.
We will definitely be seeing and hearing more from Sabrina Dhowre in future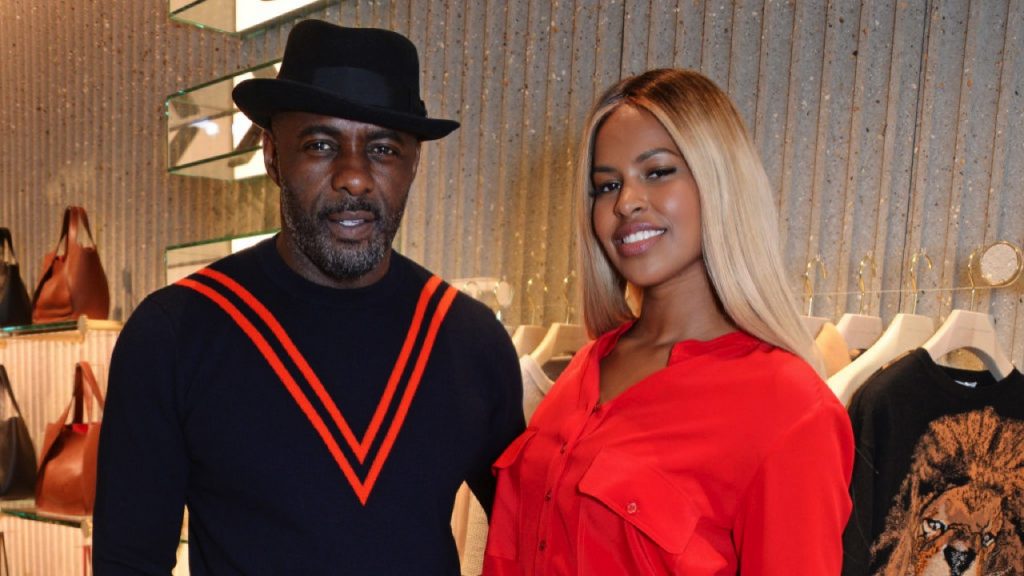 All things considered, we can agree that Sabrina has not yet reached the peak of her career. Regardless, the rate at which her fame and influence are increasing remains a clear indicator that she has great potential; which can be transformed into greatness.
We are hoping to see more modeling appearances, more awards, and even an official confirmation of her joining the movie and television industry. Maybe she could even make a quick appearance in future James Bond movies with her husband, who is among the actors who are prospective contestants for the coveted role.
There is still a long way to go, but after reading this piece, you hopefully understand Idris Ebla's new wife, what she stands for, and how her relationship with the movie icon came to be.
Also Read: The Untold Truth Of Anne Hathaway's Husband
---