Idris Elba and his wife, Sabrina Dhowre Elba, hosted the star-studded GQ Men of the Year Awards. The celebrity couple executed their task with characteristic poise, but Sabrina grabbed the headlines for another reason. Sabrina and Anne-Marie showed up wearing similar black leopard print ensemble dresses with side slits.
Despite the resemblance, both women looked stunning. Sabrina is no stranger to the camera's glare, having won the Miss Vancouver pageant in 2014. She's covered several international magazines and is a mainstay alongside Idris at events and award shows.
Idris had vowed never to marry again before he met Sabrina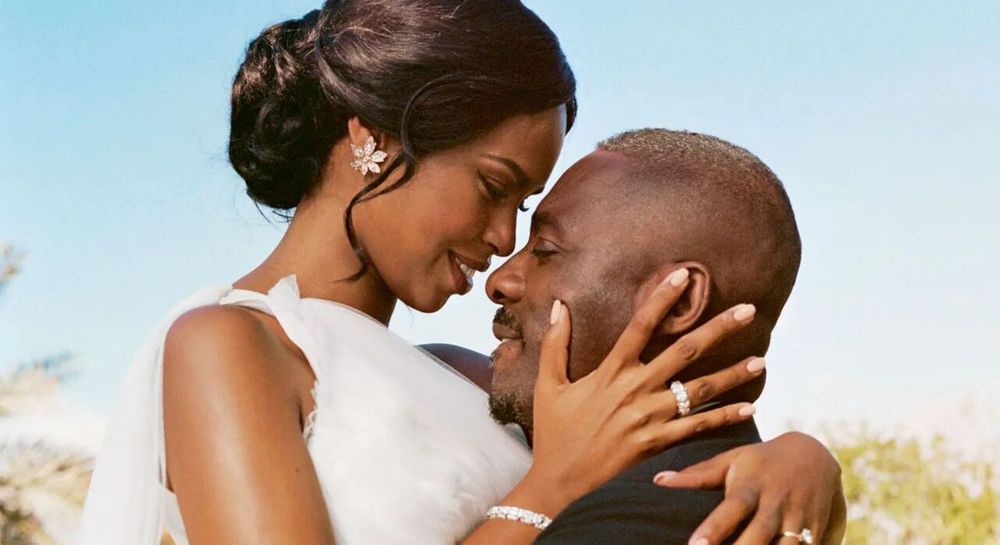 Sabrina and Idris met at a jazz bar in Vancouver in 2017. She approached Idris looking to play 'wing-man' for a friend who had her eye on the Brit. However, the pair established an instant connection.
"We had the best conversation," Sabrina told Justin Sylvester on Just the Sip. "We talked all night, all the next day. We were inseparable after that."
Idris told People that he fell head over heels for Sabrina. "Everyone was like, 'Hey man, you seem so much happier,'" he said. "I didn't realize I was, but the truth is that it really sparked a lot of conversations around how a partnership can bring out the best in you."
Elba had vowed not to marry again after two failed marriages. His marriage to Hanne Kim Norgaard ended after four years in 2003. His marriage to Sonya Nicole Hamlin lasted only four months.
Idris remained true to his stance until he met Sabrina. "Our values are connected, we have the same interests, we have the same comedy sense," Sabrina told Just the Sip. "Just so many things aligned."
Elba proposed during a London screening of his 2018 flick Yardie. Sabrina's Muslim faith dictates that marriage happens as soon as possible, but Sabrina's family gave Idris plenty of time to plan the wedding.
"I think because Idris was Idris, my family was like, 'Ok, great! Do your thing, take your time.'" Sabrina said. The couple wed at Ksar Char Bagh hotel in Marrakesh, Morocco. "I think getting married to my beautiful wife was the best thing to happen to me in 2019," Elba told People.
Hollywood relationships between people with massive age gaps have become increasingly common, but they are still frowned upon by the general public. Sabrina is sixteen years younger than Idris but doesn't feel the need to answer to the critics. She said:
"I know that what I have at home is amazing and beautiful and it's something that I cherish and take care of. It's not necessarily for other people to speak on or talk about."
Idris and Sabrina faced a tough year after contracting coronavirus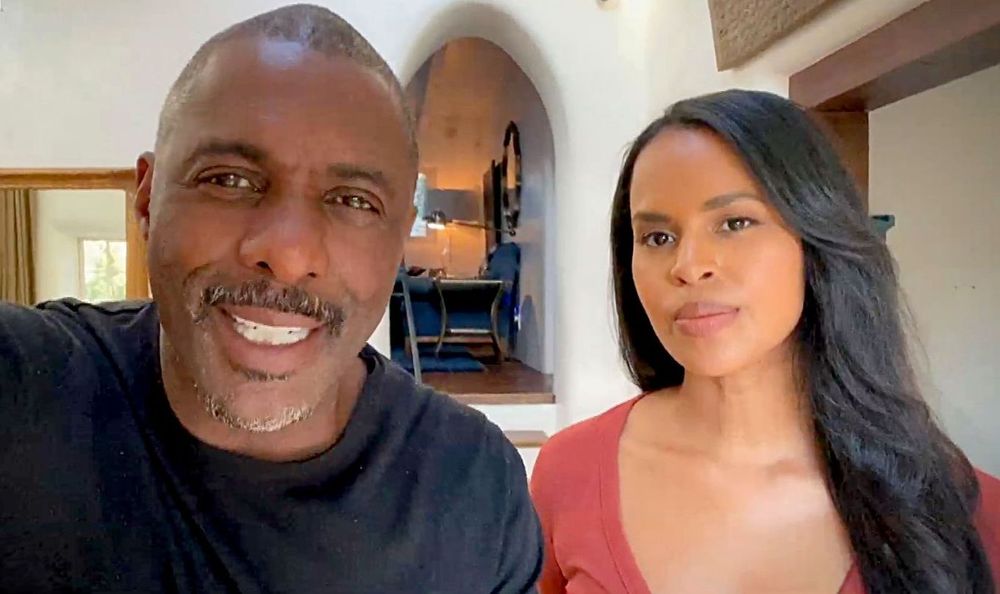 Idris and Sabrina's romance hasn't been as perfect as it might appear. When the pair started dating, Elba had anger management issues and even told Sabrina to let go if she couldn't cope. However, Sabrina stuck by him.
When lockdown started, Sabrina had to deal with Idris' Fifa addiction and his coronavirus diagnosis. Elba's asthma put him in the high-risk category. Against all advice, Sabrina maintained close interaction with Idris and contracted the virus.
"I wanted to be with him," Sabrina said on Oprah Talks. "I think that's an instinct as a wife. You just wanna go and take care. They are tough decisions to make, but I made the decision to want to be with him and, you know, still touch him."
The couple was amongst the first celebrities to announce that they'd contracted coronavirus. They faced conspiracy theories alleging that celebrities had accepted payments to lie about Covid-19. Idris and Sabrina only suffered mild symptoms, but they remain traumatized by the disease. Elba told Evening Standard:
"The aftermath was really soul-destroying. The last year has been a travesty. We feel very lucky we came out with our health and our beating hearts but there was a real recovery process that was difficult. I'm really lucky though because I had my partner was there for every second."
The couple started a podcast to learn from other couples in relationships and business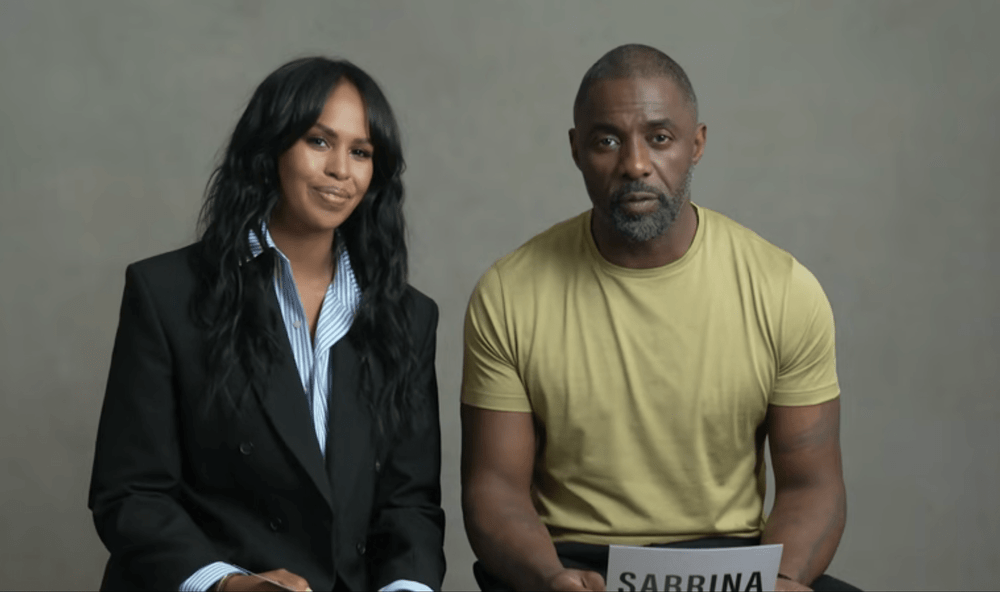 With plenty of free time on their hands, Idris and Sabrina launched a lifestyle brand dubbed S'able Labs. It includes a blog, a range of wellness products, and the couple's podcast titled Coupledom.
The couple wanted to host a podcast that focused on partnerships, whether romantic or otherwise. They wanted to learn from others and have others learn from them. They didn't approach the podcasts as experts but rather as people willing to open up about their experiences.
"We interview another significant duo, a partnership that we feel we could learn from, or maybe that anyone else could learn from," Sabrina told People. "It's been such an enriching experience. You really have the best conversations when you're just being open."
For a pair of podcasters with no interview experience, Idris and Sabrina attracted big celebrities. Kim Kardashian and her mother Kris appeared on episode six. Business power duo Ben Cohen and Jerry Greenfield also graced the Elbas' podcast. Sabrina talked to People about the podcast's motivation:
"Just naturally as a couple, you meet other couples, you start talking about, 'Hey, how has this worked for you guys?' We quickly realized that that community is so much more than just romantic and reaches so many different kinds of partnerships. It just became this great conversation we wanted to share."
Idris and Sabrina had a tough 2020, but they came out of it with a stronger bond. They spend plenty of time together due to their business and charity work. "Idris is my best friend," Sabrina told People. "I want to be around this guy every day of my life."
"I'd say we're in a good place," Idris added. "It was a challenging year, but ultimately, when you look to the side and you've got someone that's been there, ride or die, that's really comforting."
The couple are Ifad ambassadors looking to secure funding for farmers in Africa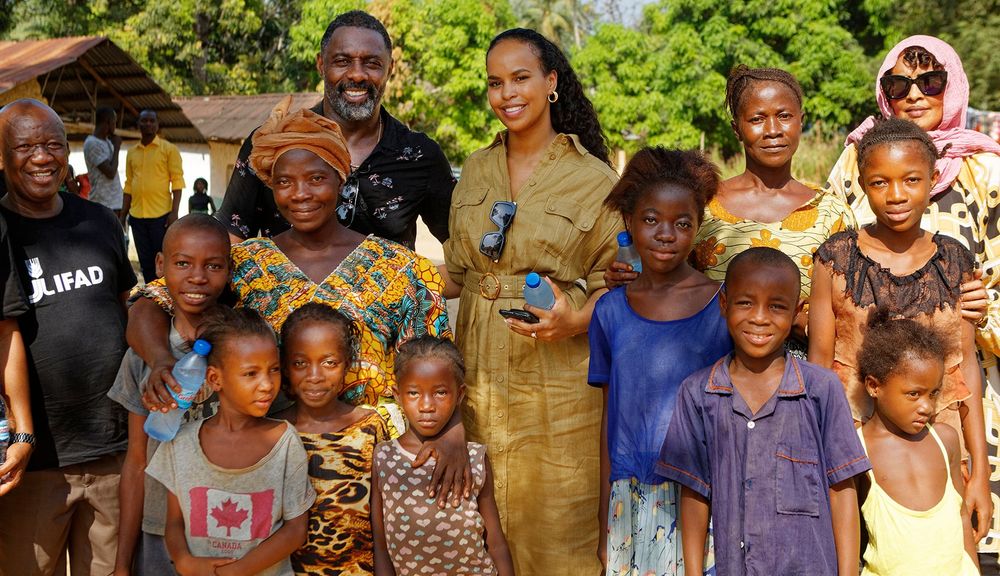 Idris and Sabrina have African roots. Elba was born in Hackney, London, to a Sierra Leonean man and a Ghanaian woman. Sabrina was born on 16th July 1989 to a Somali mother.
Elba's passion for supporting African farmers sparked following his first visit to his late father's homeland. Sabrina revealed that he didn't expect to find the kind of optimism held by people who have suffered so much.
In April 2020, Idris and Sabrina were Ifad ambassadors. In her plea to governments to invest in the International Fund for Agricultural Development, Sabrina stated that her mother had encouraged her to fight for Africa. Sabrina's mother raised five children as a single mom. Dhowre said:
"You can have all these top level causes but from my mother, I know about rural life and communities and especially how women and girls play such a massive role. She was calling me every day saying, 'what are you going to do for women in Africa?' She attributes so much of what she has achieved to having come from a rural community."
Sabrina stated in her plea that she and Idris plan to settle and have a family in Africa. "We're both Africans, and we both would love to live there." She lamented that the continent with the smallest carbon footprint and perhaps the most hardworking people suffers more than any other.
Idris spoke of the need to support agriculture as the coronavirus pandemic showed how much people rely on farmers. He said:
"Think about where that food comes from, those farmers and the vital jobs they do. Their survival is not just about the future but our future too. You don't look after rural communities and you'll trigger a food crisis. I truly believe the continent of Africa and its future is in all our interests."
---