Millie Bobby Brown burst onto the scene when she played the role of Eleven in Netflix's hit show, Stranger Things. Eleven is a mysterious and powerful girl who shows up in town right after the disappearance of a hometown boy.
Millie's role in Stranger Things has become a cultural phenomenon, with people even tattooing the name on Eleven on their bodies. We have watched Millie grow from a child to a bubbly teen. However, you will see on this piece that it wouldn't have been possible without the sacrifice of her parents, Robert and Kelly Brown.
Robert and Kelly unsuccessfully uprooted their lives in the UK to give Millie a better shot at acting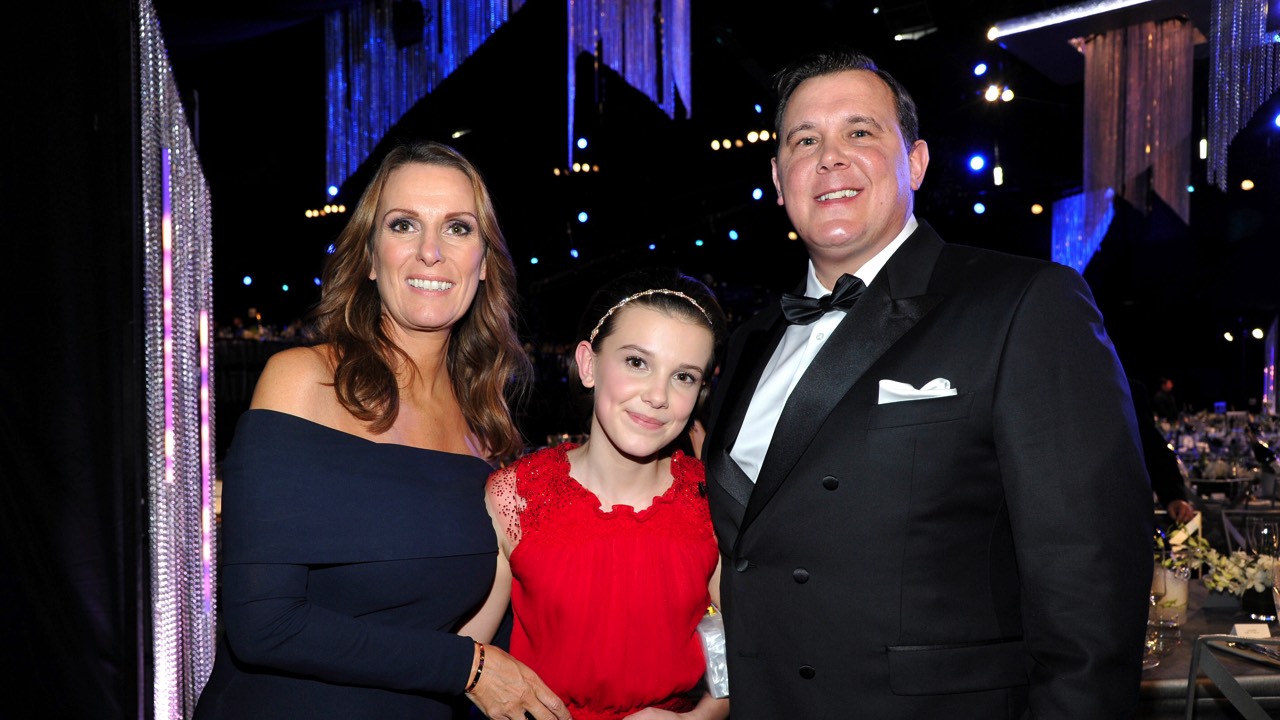 Robert and Kelly recognized Millie's talent from a young age, and they wanted to give her the best opportunities to make it as a performer. According to the Daily Mail, Robert said; "My other children would watch cartoons, but Mill watched musicals – Chicago, Moulin Rouge, Annie, and Bugsy Malone. She'd belt out a tune. She was performing from day one."
Robert sold all his belongings in England, and moved the family to Hollywood. However, life in Hollywood turned out to be much tougher than he had envisioned. Millie failed to land roles, and it got to a point where the family was too broke to remain in Hollywood.
Millie's sister even deserted the family during this time of extreme hardship. Millie told the Daily Mail; "My older sister left. She didn't want to do it [America] any more. It was tears, tears, tears. We went through tough times."
The family admitted defeat when they became completely broke. They had to move back to the UK to stay with Millie's aunt. At this point, Millie thought that she was at the end of the line. To make matters worse, she had to endure a bad experience with a harsh casting agent.
Millie auditioned for her role in Stranger Things in the UK, and after a few months, she flew back to the US to film the hit show.
Millie's dad hit headlines when he demanded money from agents
Back in 2016, Robert hit headlines when he demanded money from agents looking to sign Millie. Millie's success in Stranger Things attracted a lot of agents, and Robert saw a chance to make some money.
According to The Hollywood Reporter, Robert demanded $100,000 from any agency looking to sign Millie. Robert probably didn't know that it's the actors who pay the agents and not vice versa. Then again, maybe he was confused by UK practice which affords signing bonuses for signing with an agent.
Whichever the case, Robert dropped his $100,000 requirement, and Millie signed with an agent.
Kelly was against Millie cutting her hair for Stranger Things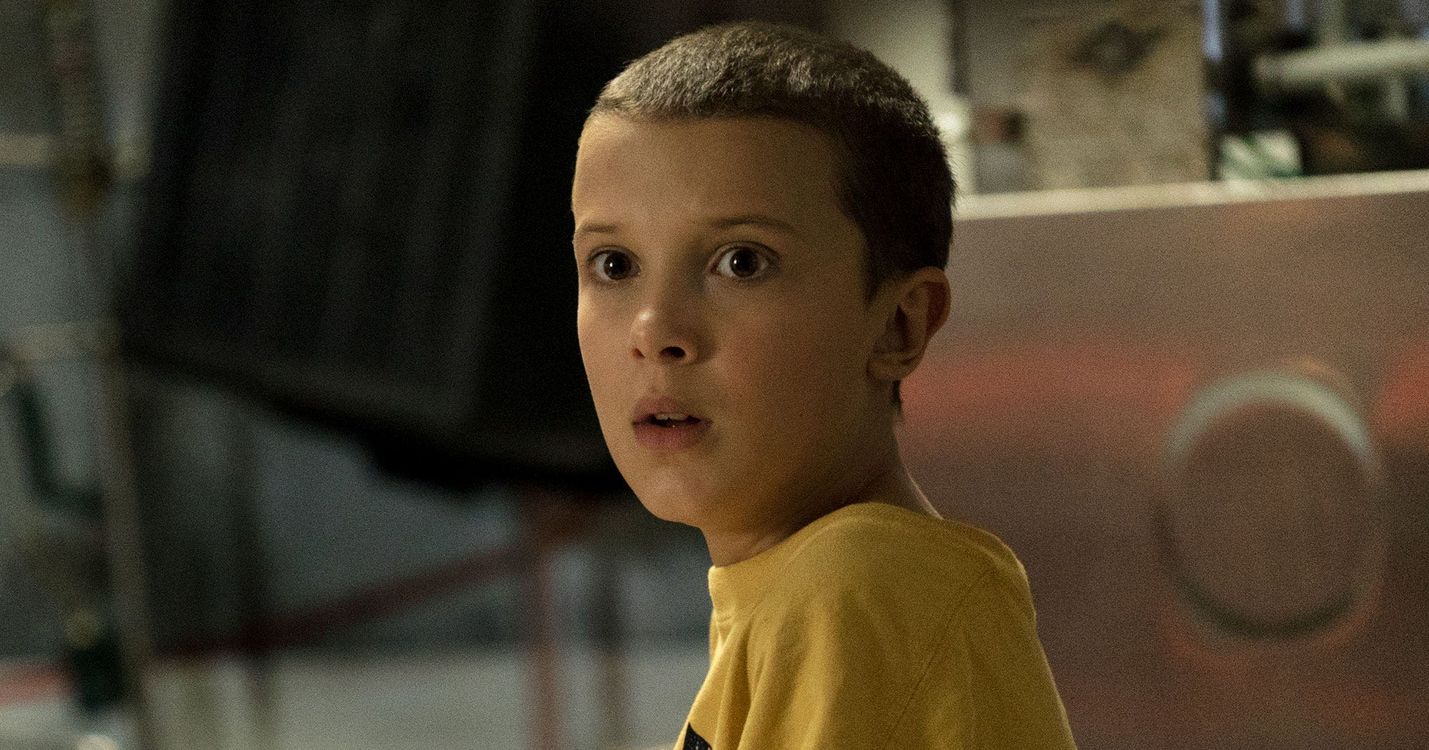 Millie had to cut her hair to play the role of Eleven in Stranger Things, but her mom was against the idea. She liked Millie with a full set of hair. On the other hand, Robert didn't mind Millie cutting her hair.
Bobby told Elle; "My mom's like, 'No! That's not happening,' And I was like, 'Mom. You need to chill out; it's gonna grow back.' My mom was against it. And me and my dad were like, 'Come on. It's fine!'"
Millie's parents ensure that she stays grounded
Millie's parents consider Millie's success as an actor as a mere bonus. They ensure that she focuses on her schoolwork, and make sure that she does chores. According to Robert, it helps Millie stay grounded in a hectic industry. Robert told the Daily Mail; "It's important for Millie not to feel under pressure. She's a kid. She has to do her homework and chores. Everything else is a bonus."
Fans criticized Millie's parents for neglecting their child after TikToker Hunter Echo admitted to grooming her
In July 2021, Hunter Echo posted a disturbing Instagram Live session in which he admitted to grooming Millie Bobby Brown. Grooming involves an adult manipulating a minor for sexual favors.
Hunter went as far as describing his alleged sexual encounters with Millie. Perhaps the most shocking claim by Hunter was that Millie's parents allowed him to live with Millie for eight months.
"So Millie Bobby Brown's parents was letting their sixteen-year-old daughter date… a 20-year-old?" one Twitter user wrote. "And they lived together for 8 months? And he was recently making comments about their sex life?"
Twitter users criticized Bobby's parents for neglecting their daughter and using her for money. "Mr. Ecimovic's remarks on social media are not only dishonest but also are irresponsible, offensive, and hateful," Millie's representatives told Teen Vogue.
Millie's camp threatened to bring legal action against Hunter. Neither Millie nor her parents have made a public comment on the matter.
Hunter, on the other hand, apologized for his distasteful comments. He blamed alcohol for influencing his poor decisions. In a since-deleted TikTok video, Hunter said:
"I'm not proud of it at all, or how I spoke. It sounded very immature, looked horrible. I am sorry for doing that live stream. I should have ended it, but I chose not to. [It] looked horrible on my family, it looked horrible on me, it looked horrible on my friends."
---