TikTok is a platform synonymous with humor, viral dances, and ingenious hacks. In mid-February, however, TikTok dominated the headlines for a markedly sinister reason: murder. Reports from Manheim Township, Pennsylvania, alleged that popular TikTok user Claire Miller had allegedly stabbed her older sister, Helen, to death.
Shock engulfed the social media community as TikTok users from all around the world claimed that Claire had appeared regularly on TikTok's 'For You' recommendations page. It's unclear how the TikTok algorithm works, but it is suspected that Claire's page appeared on many users' feeds due to the notoriety she gained after the alleged murder.
This piece will look at Claire Marie's parents, the details of the alleged murder, and Claire's life before the incident.
Claire's parents had set up an irrevocable trust on their home in Helen Miller's name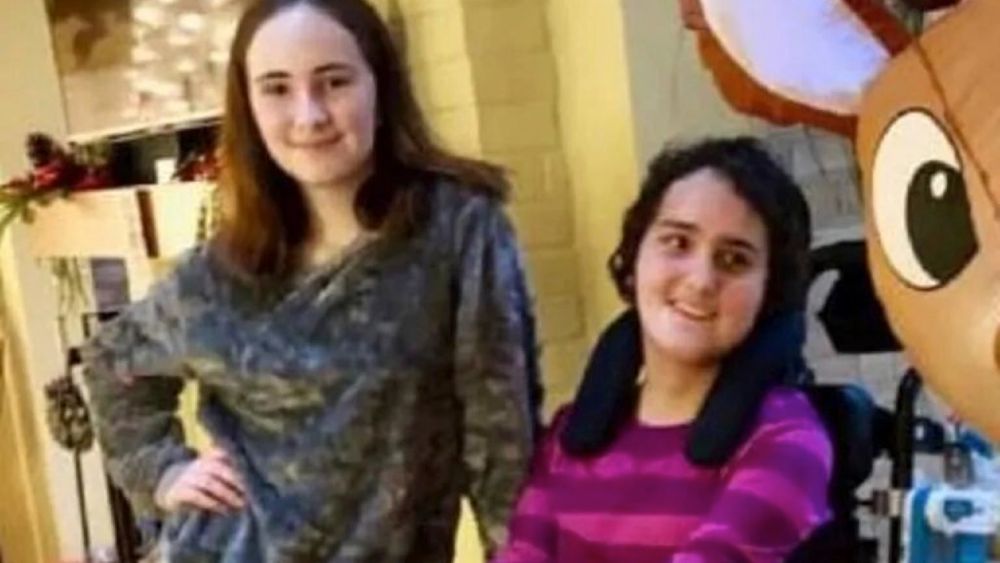 Claire Miller's parents, Mark and Marie Miller wed in September 1997. They bought their home for close to half a million dollars in 2005. Mark and Marie later set up an irrevocable trust on their home in Helen Miller's name.
Helen Miller suffered from cerebral palsy, and therefore, needed constant care. It is believed that Claire Miller's parents set up the irrevocable trust to secure benefits and care for Helen Miller's future.
It is reported that Claire Miller's parents were asleep when the fatal stabbing occurred in the early morning hours of 22nd February 2020. "My heart goes out to them [Helen's parents], and I can't even begin to understand or imagine the pain that they feel at this point," Tom Rudzinski, the Manheim Township Police Chief, said.
Claire Miller was reportedly grappling with suicidal and homicidal thoughts in the night of the alleged stabbing
According to reports, Claire called 911 in the early hours of 22nd February, stating that she had stabbed her sister. Police arrived at the Miller residence shortly after 1 a.m. to find Claire clad in blood-stained clothes attempting to wash her hands in the snow.
Court documents reveal that Claire repeatedly told officers, 'I stabbed my sister', as she led them to Helen's bedroom. Police found Miller's lying on her back with her face covered with a 'pillow with blood stains.' Upon removing the pillow, officers found a knife sticking out of Helen's neck.
Efforts to revive Helen proved unsuccessful, and she was declared dead at 4.13 a.m. The coroner concluded that Helen died from multiple stab wounds. Tom Rudzinski summarized the general feeling in Manheim when he told WHTM: "I don't know that I have ever been a part of something that is quite as sad as this."
According to the Daily Beast, a witness called in after Claire's arrest claiming that they had been speaking to Claire on the night of the murder. The unnamed witness said that Claire spoke of harboring suicidal and homicidal thoughts. Police used the witness' statements to apply for a search warrant.
Police collected a slate of items from Miller's house, including kitchen knives, a stuffed rabbit toy, and Miller's clothes at the time of the murder. The Lancaster County District Attorney's Office released a statement revealing that Claire would be tried as an adult. In Pennsylvania, homicide is not considered a delinquent offense. The statement read:
"Information so far determined that the incident happened during the overnight hours when the girls' parents were asleep. Claire Miller was taken into custody at the scene. The Lancaster County District Attorney's Office is assisting with the investigation and approved charging Claire Miller with Criminal Homicide. Anyone charged with homicide in Pennsylvania is not eligible for bail."
Claire, who's currently held in Lancaster County Prison, is expected back in court on 26th March 2021.
Claire's TikTok account was suspended for 'enabling violence on TikTok.
Claire Miller was a good student with a friendly personality, a report by LancasterOnline claims. The outlet spoke to parents of children who attended Lancaster Country Day School with Claire. Miller was co-president of her ninth-grade class at the private school and was an active participant in co-curricular activities.
"As a school community, we were shocked and saddened by the events that unfolded on Monday," Head of School Steve Lisk told the Daily Beast. "We are focused on caring for our students and faculty as we begin to process this tragedy."
After news of the murder hit news headlines, internet sleuths launched an investigation into the possible motive for the murder. They found that Claire was something of a TikTok celebrity with a following of over 20K. Most of her TikTok videos referred to violent anime and video games.
TikTok closed Miller's account for violating community guidelines. The Daily Beast reports that the account violated TikTok's policy against 'enabling violence on or off TikTok.' "We do not allow individuals or organizations on our platform who promote or are engaged in violence," a source told the outlet.
---