Nicki Minaj is a Trinidad-born rapper and singer. She gained recognition in the late 2000s after releasing several mixtapes. Minaj signed with Young Money Entertainment in 2009 before releasing her uber-successful first album Pink Friday. Nicki's domination in the industry started after the release of her first album.
She is viewed as one of the most influential female rap artists of all time, with the most entries of any woman in any genre on the Billboard Hot 100. Nicki is currently working on her fifth studio album.
This piece will look at Nicki's abusive father and her mother's music career.
Nicki's abusive father set fire to the family home nearly killing Nicki's mom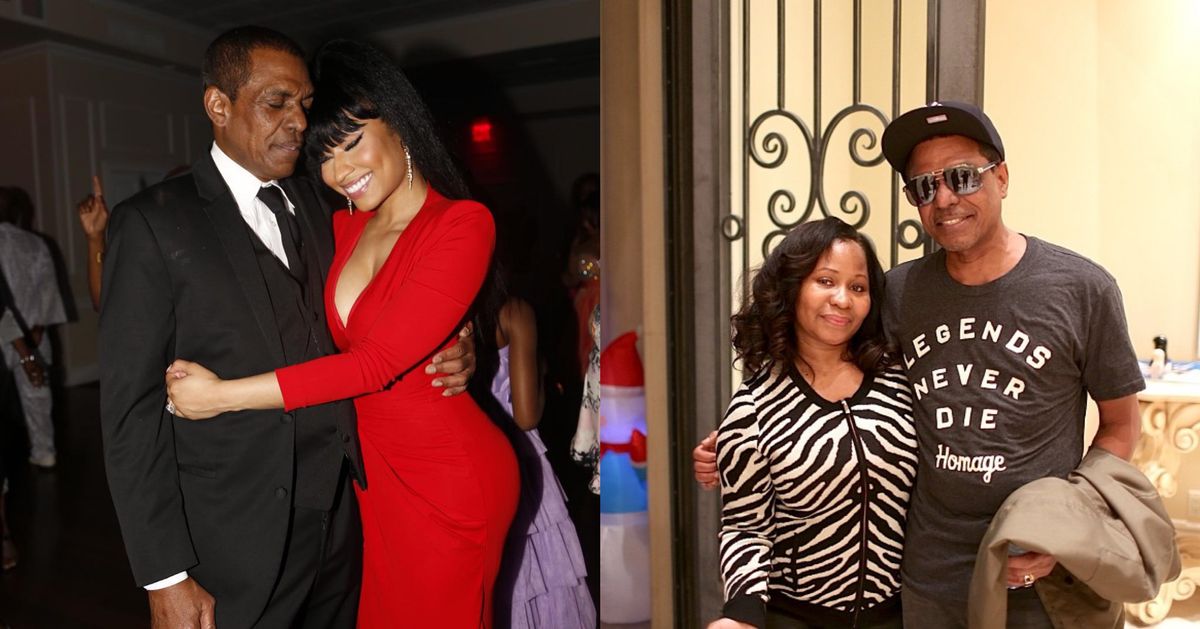 Onika Tanya Maraj was born in Saint James, Port of Spain, Trinidad and Tobago, to Robert and Carol Maraj. Nicki's parents are both Trinidadians of African heritage. Robert worked as a financial executive and was a part-time gospel singer. Unfortunately, he was a drug addict, and he often came home to steal.
Robert was also abusive to his wife. Nicki's mom found solace in the Church and consistently prayed that Robert would change his ways. However, Robert's abuse got worse until one day it threatened to get murderous. One night, Robert got so worked up after an argument with Carol that he set the family house on fire, nearly killing her.
Thankfully, Carol had anticipated the situation and had sent Nicki and her brother away to sleep at a friend's house. Nicki told Wendy Williams:
"He did burn the house down. It wasn't an attempt, he did! My mother was in the house and she had to run out at the last time. She had a dream the night before that the house was going to be burned down so she had me and my brother sleep at a friend's house."
Carol moved the family to the Bronx in New York City when Minaj was five. Carol's experiences at the hands of Robert's inspired her to start The Carol Maraj Foundation. It provides emotional and financial support to victims of domestic violence. Carol aims to build shelters for women who are experiencing abuse.
She spoke to Christian Post and offered the following advice to struggling couples. "I think it is very important for couples to have open communication in their relationships," she said. "In addition to communication, you need to show respect for one another, and include prayers in your daily life."
Carol left her abusive relationship with Robert after he committed to rehab
In her book, Leaving My Pain, Carol writes that she feared for her kids' wellbeing during her abusive relationship with Robert. She worried that her sons, Jelani and Micaiah, would think that violence towards women was normal. She writes:
"And then the daughter, she sees her mother being submissive and taking a lot of these things and she thinks that maybe that's OK and she falls for the same kind of man. A great percentage of homes fall [into] that position. The children follow their parents. That happens."
Carol reveals that Nicki questioned why she remained with Robert despite the abuse. The part-memoir, part self-help book describes Carol's abuse, including a severe attack in 1989 that involved multiple blows to the head. 
"I felt blood running down my face, my nose was bleeding and I was in a state of shock from the many hits to my head," Carol writes. 
It took nearly ten years for Carol to leave: she took advantage of Robert's commitment to rehab to start a life away from him. "I was able to get my own little place and that was it," she told Hollywood Life. 
Carol eventually forgave Robert and never divorced him. "It took 20 years before I could let go," she added. "I advise everyone to try hard to love yourself so much that you will let go of any anger and hatred for anyone."
Nicki's mother wants to uplift women with her gospel music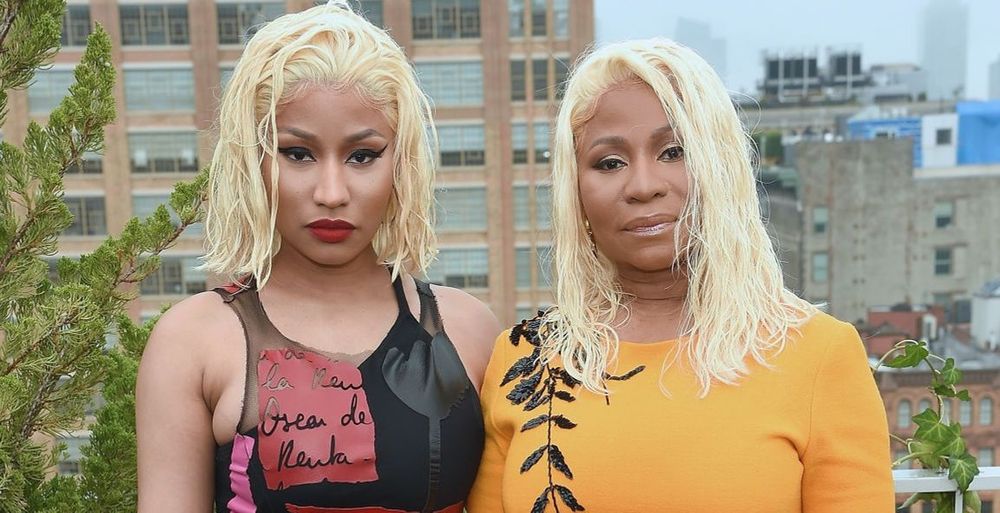 Nicki's mother wants to use her gospel music to uplift women. Carol has been making music since she was young, and she is currently putting more effort into releasing music. She told Christian Post:
"I have continuously been working on new songs in the studio, and plan to continue writing and singing. I intend to release at least 5 full gospel albums during my career. I also want to write a book based on overcoming the storms."
Carol hopes that Nicki will one day make gospel music. Nicki has been slated for her lyrics by the Gospel community, but she hasn't shied away from talking about God's impact on her family's life. She revealed in an interview with The Guardian that the church saved her family from domestic violence. She also sited God and her mother as her heroes.
At the moment, Nicki's shift to Gospel music seems unlikely, but Carol has faith that it will happen. "The Bible says to train up a child in the way he should go and when he is old would not depart from it," Carol told Christian Post. "I trust that one day Onika will sing unto the Father, because a seed has already been planted. Nothing is too big to God."
Nicki's dad passed away following a hit-and-run on Long Island
In February 2021, Robert Maraj passed away following a hit-and-run on Long Island. He was crossing the street when he was struck by Charles Polevich's 1992 White Volvo. 
Charles exited the car and asked if Robert was alright before fleeing the scene without calling emergency services. Robert was rushed to hospital in critical condition and declared dead a day later. 
"Tho I can't really bring myself to discuss the passing of my father as yet; I can say it has been the most devastating loss of my life," Nicki wrote on her website. "I find myself wanting to call him all the time. More so now that he's gone. May his soul rest in paradise."
Carol responded by filing a $150 million lawsuit against Charles in the Supreme Court of New York. The filing by attorney Ben Crump read:
"He [Charles] was not only irresponsible and negligent, but more concerned about running away and hiding than seeking help. Polevich's behavior was criminal, cowardly, and immoral. We will hold him responsible for his reckless actions that led to Robert Maraj's death!"
Polevich's attorney, Marc C. Gann, described the amount demanded as shocking and unreasonable. "It has yet to be determined whether there was any negligence involved in the accident or the degrees of any negligence," Marc told USA Today.
In December 2021, a grand jury indicted Charles Polevich on various charges, including tampering with physical evidence and leaving the scene of an incident without reporting. Joyce Smith, acting Nassau County District Attorney, said:
"After seeing Robert Maraj severely injured on the ground, this defendant allegedly committed a most heinous act – he simply walked way. Rather than aid the man he struck, the defendant allegedly drove home and hid his vehicle, while Maraj died from his injuries."
---