Tom Felton is an English actor and musician who catapulted to fame when he landed the role of Draco Malfoy in the highly acclaimed film franchise Harry Potter. In the films, Tom depicted the character of a rival to the titular character played by Daniel Radcliffe.
Felton started singing in a church choir at the age of 7 and has been a member of four choirs at school. He started acting at the suggestion of an actress friend of his family who recognized Felton's theatrical qualities.
This piece will look at Tom Felton's love life. We can confirm that he is not married.
Tom has been linked with Harry Potter co-star Emma Watson but he has rubbished the rumors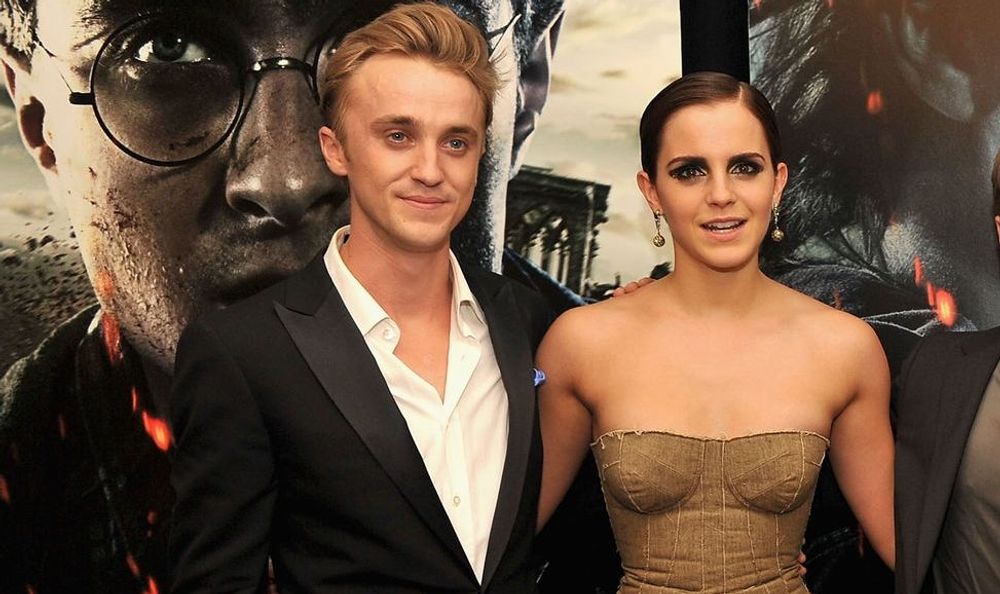 Tom and Emma Watson – Hermione Granger in the Harry Potter franchise – sent fans into a frenzy after posting a series of sweet snaps together last year, including one of Tom teaching Emma how to play the guitar. They also holidayed together in South Africa, sparking rumors that the two might be taking their friendship to the next level.
Emma has previously stated that she had a crush on Tom when they were younger, but she now considers him a close friend. "I had a huge crush on Tom Felton," Emma told Seventeen. "He totally knows. We talked about it – we still laugh about it. We are really good friends now, and that's cool."
In an interview with Vogue, Emma referred to herself as "self-partnered" rather than single. In November 2019, Tom told the DailyMail that he liked the idea of self-partnership and that it was something he wanted to try out. Tom also gushed about bumping into Emma regularly in Los Angeles:
"She's an incredibly smart and lovely young lady, so it's always nice to bump into each other and slightly reminisce about old times, but also about looking forward to the future. I think in this day and age it's not a necessity to be with someone just for the sake of being with someone."
Tom Felton and Jade Olivia quietly broke up after dating for almost a decade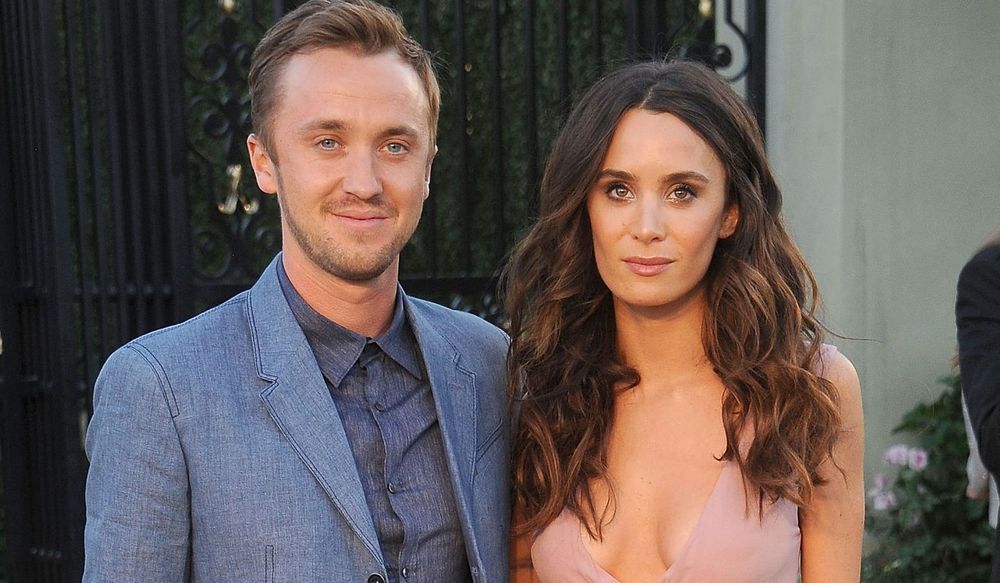 Tom's last publicized relationship was with actress Jade Olivia. She played Draco Malfoy's wife in a brief scene in Harry Potter and the Deathly Hallows: Part 2. The couple regularly displayed the love they had for each via social media throughout their long relationship. In an interview with Express, Tom showered praise on Jade:
"My best friend is… my girlfriend Jade. Having someone who truly understands you, where you don't have to sugar-coat things and where most conversations can be held with just a look, is rare."
However, the couple quietly went their separate ways in 2016. Following his split with Olivia, Felton has avoided confirming any new romances. However, he has been romantically linked with a couple of women: In August 2018, he shared a stroll and passionate kiss with a blonde woman in Venice, Los Angeles, and July 2019, he cozied up to Justin Brennan while walking his dog.
Despite appearing close to both women, Tom didn't confirm whether he was in a relationship with either of them. Tom currently prefers to keep his love life away from the public eye.
---