Marshmello is an American electronic music producer who first gained fame for creating remixes of songs by DJ Jack U and DJ Zedd. He posted his songs on SoundCloud, and his 'mellow' style attracted legions of fans. Within no time, Marshmello started earning big money at shows.
He released his uber-successful first album Joytime in January 2016. The album spawned hits such as Alone and Keep It Mello. In 2017, Marshmello collaborated with Khalid to create the song Silence, and later in the year, he collaborated with Selena Gomez to create one of his biggest hits, Wolves. 
Marshmello success can be attributed to his talent and his mysterious identity. He shows up with a Marshmallow helmet, and so far, he has refused to reveal his face. This article will try to unmask this mysterious DJ.
Evidence suggests that Marshmello and Chris Comstock are the same person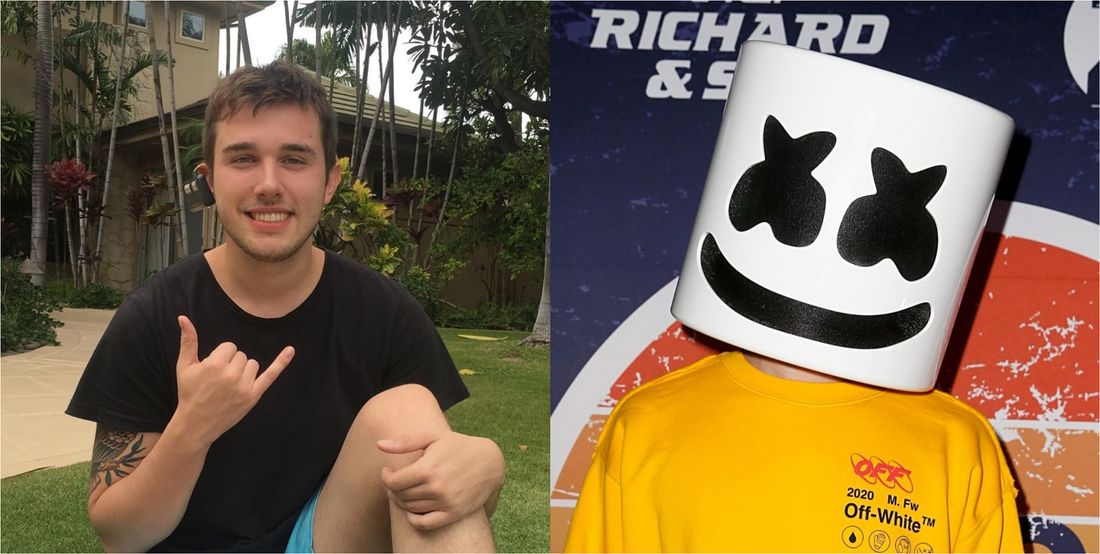 In November 2018, Marshmello's manager Moe Shalizi talked to Forbes about the DJ's desire to create a brand that appealed to all demographics. "For us it was, how do you create a brand that is accessible to everybody, that everyone can be and relate to?" he said. "The concept we had in mind with Mello was, How do you create a universal character?"
Shalizi helped Marshmello come up with his identity, and it became a big hit. Moe and Marshmello decided to keep his identity secret from the start – they even tried to hide it from Marshmello's hero Skrillex.
According to Forbes, Marshmello and Chris Comstock are the same person. The article claimed that Skrillex referred to Marshmello as Chris and that Chris and Marshmello have the same leg tattoo. However, Marshmello has refused to confirm that he is Chris.
In August 2017, Marshmello confirmed that he hides his identity because he wants to stay away from fame. "I don't take my helmet off because I don't want or need fame," he wrote. "I'm genuinely trying to create something positive for people to connect with."
Artists such as Tiesto and Shawn Mendes have claimed to be Marshmello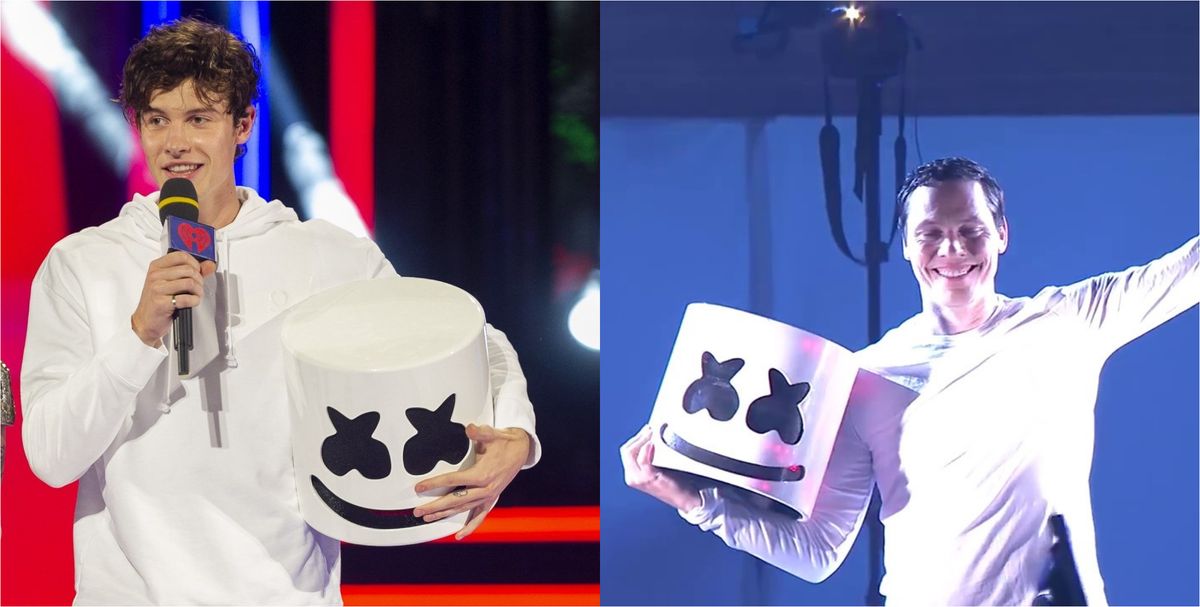 DJs such as Skrillex, Martin Garrix, and Tiesto have been rumored to be Marshmello. Tiesto chose to cash in on the rumors when he appeared at EDC Las Vegas in 2016 wearing Marshmello's iconic helmet. At the show, fans thought that the man behind the mask was Marshmello, but after an epic countdown, it turned out to be Tiesto.
We thought that we would finally discover Marshmello's identity after he won the Best EDM/Dance Artist award at the iHeartRadio Much Music Video Awards. The DJ walked out on stage with his signature outfit and helmet, and after receiving his award, the helmet came off. However, it turned out to be Canadian singer Shawn Mendes.
Earlier that year, Will Ferrell had also claimed to be the star DJ. These fake reveals have left people frustrated, but Marshmello doesn't seem to mind. According to a tweet he posted in August 2017, everybody is marshmello. "The helmet makes me marshmello and also makes you marshmello… we are all marshmello," Marshmello tweeted.
---