Lil Nas X (real name Montero Lamar Hill) is an American rapper and songwriter who shot to fame following the release of his single Old Town Road. The song became a viral sensation on TikTok before climbing to the Billboard Hot 100 chart, where it stayed for a record-breaking 19 weeks.
Several remixes of the song came out, with the most popular one featuring Billy Ray Cyrus. Lil Nas won Grammy Awards for Best Music Video and Best Pop Duo/Group Performance at the 62nd Annual Grammy Awards, in which he was the most-nominated male artist.
Lil Nas X has been a trending topic over the past week following the release of the video for his latest single Montero (Call Me by Your Name). This piece will look at Lil Nas X's religious beliefs.
Lil Nas X was raised in a religious home and was taught that being gay would never be okay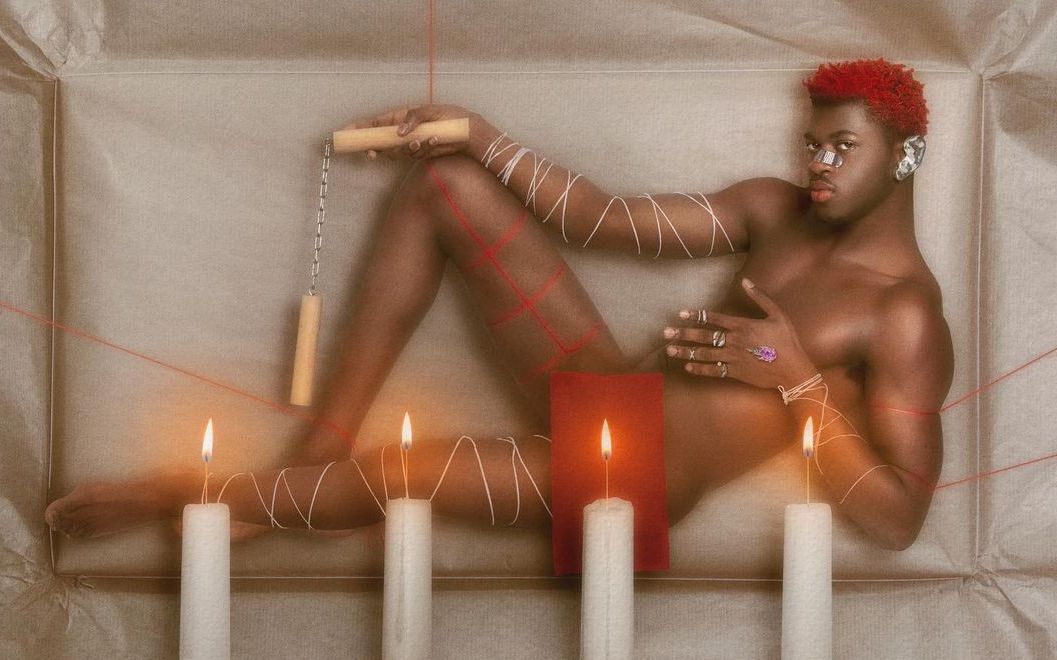 Montero Lamar Hill was born in Lithia Springs, Georgia, on 9th April 1999. His parents divorced when he was 6, and from then, he grew up moving between his dad and mom. He eventually settled with his dad in Austell, Georgia, as he needed to move away from bad influences in Atlanta.
Nas X's dad was a gospel singer, who naturally imposed religious rules in the household. One of them, Lil Nas told Time in 2019, was that homosexuality would never be okay. In a 2021 interview with Time, Nas X revealed that he grew up in fear:
"I grew up in a pretty religious kind of home – and for me, it was fear-based very much. Even as a little child, I was really scared of every single mistake I may or may not have made."
Lil Nas feared that by coming out as gay he would lose fans. Black musicians such as Frank Ocean and Tyler, the Creator had come out as queer without much of a fallout, but homophobia was still prevalent. However, during Pride Month, Montero drew courage from the legions of LGBTQ+ members proudly celebrating their sexualities.
He came out to his dad and sister before breaking the news on Twitter several weeks later. Contrary to expectations, his coming out didn't affect Old Town Road's ever-rising popularity. Unsurprisingly, he received hate but clapped back in typical Lil Nas fashion. Nas X tweeted that the next person to say something derogatory would 'get kissed.'
Lil Nas drew the ire of conservative Christians for his evocative Montero video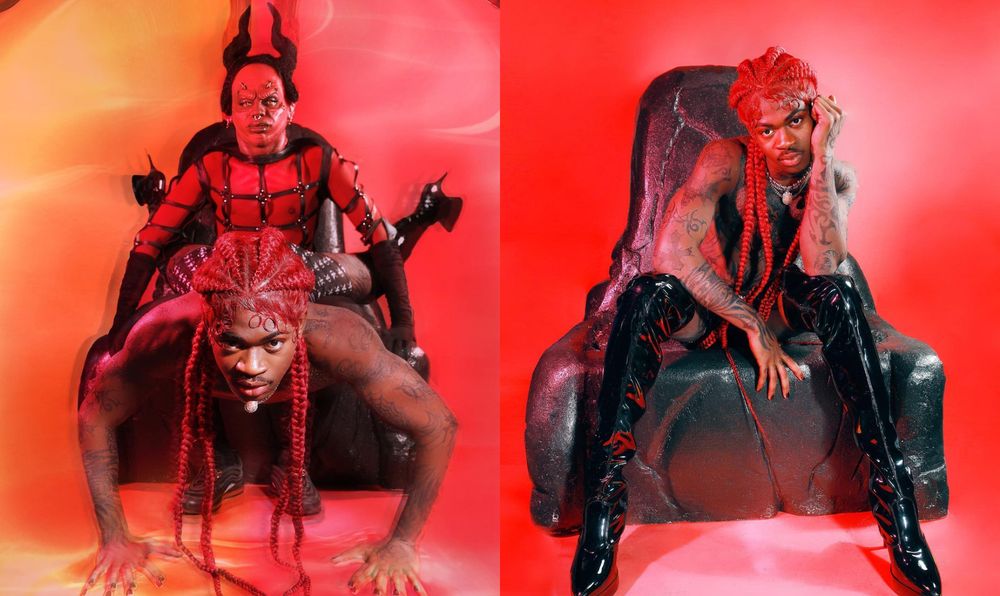 Much like Old Town Road, Montero has made Lil Nas X a trending topic, but for markedly different reasons. While Old Town Road drew praise for its catchy tune and playful lyrics, Montero has polarized fans, with some praising Lil Nas for his artistic expression and others criticizing him for disrespecting the Christian religion.
So far, Montero's video has over 52 million views on YouTube. The video shows Lil Nas in various religious and mythical settings, including the Garden of Eden and the Colosseum, before he descends from heaven to hell to give the devil a lap dance, kill him, and assume his throne.
Lil Nas told Time that his goal was to spark conversations about sexuality, and it's fair to say that he has succeeded. Since the video's release, Lil Nas hasn't left the Trending page on Twitter. On 26th March 2020, he posted a message on Twitter to his 14-year-old self stating:
"I know we promised to die with the secret, but this will open doors for many other queer people to simply exist. You see this is very scary for me, people will be angry, they will say I'm pushing an agenda. But the truth is, I am. The agenda to make people stay the fuck out of other people's lives and stop dictating who they should be."
The video has upset many people, including conservative Christians and politicians, some of whom have attacked Lil Nas on Twitter. Lil Nas X has clapped back at some of the critics, including Governor Kristi Noem, rapper Joyner Lucas, and Fox News commentators. Nas X also stated that he will sample Right-wing pastor Greg Locke's criticism of him. Greg referred to the song as a 'bunch of devil-worshipping wicked nonsense.'
Nas X drew more criticism and a law suit from Nike for releasing Satan Shoes infused with human blood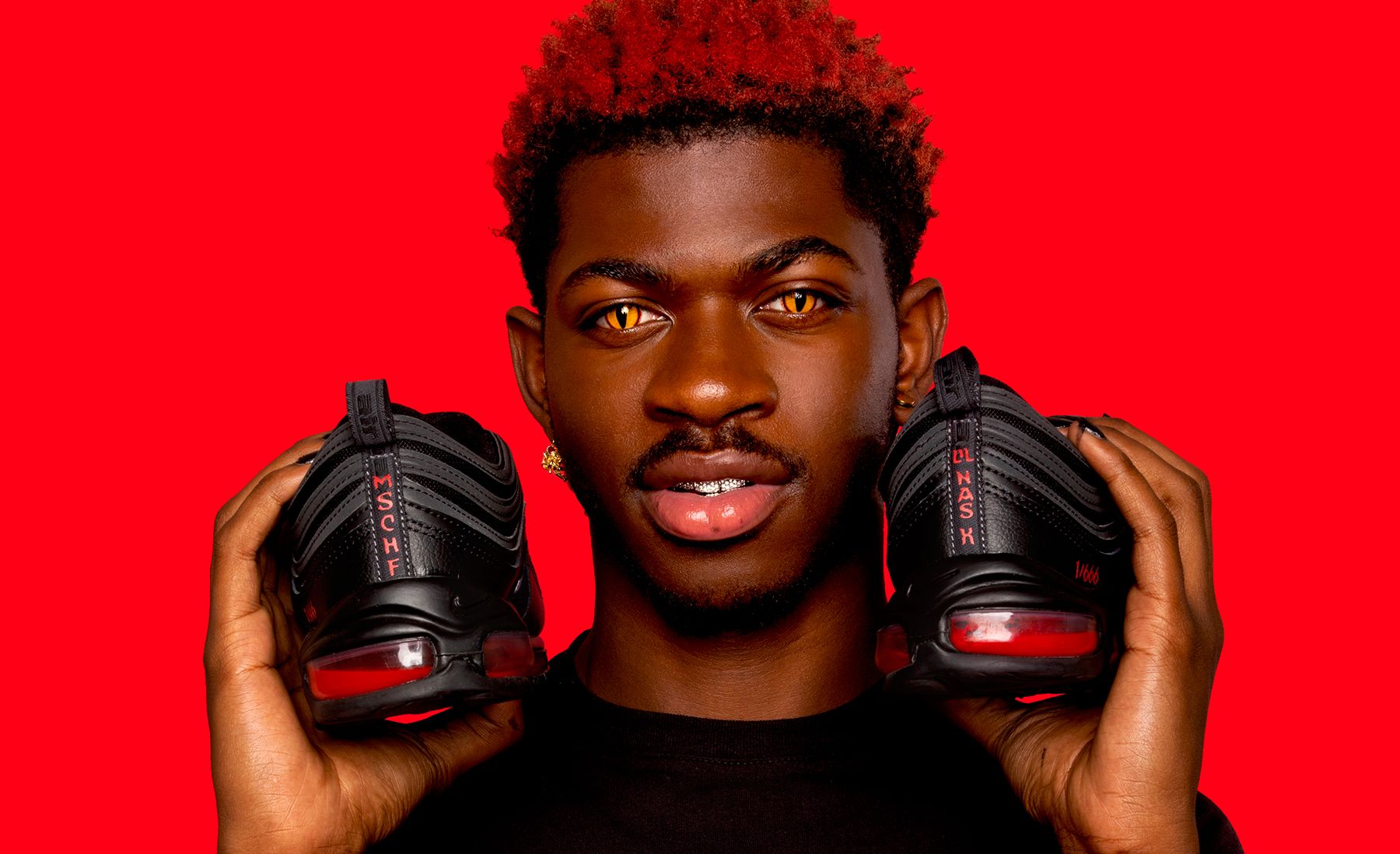 Lil Nas took the controversy a notch higher when he released Satan Shoes infused with human blood. He collaborated with streetwear company MSCHF to release the shoe. The shoe features plenty of devil references.
The company made 666 pairs of the shoe, since, according to the Bible, 666 is the number of the beast, i.e. Satan. The red and black accents and a pentagram are all references to the devil. The shoes have 'Luke 10:18' written on them, which, upon inspection of the Gospel of Luke, reads, "I watched Satan fall from heaven like lightning." In Montero's video, Lil Nas descends from heaven on a stripper pole.
The human blood is not a hoax. MSCHF confirmed that 'about six' of its employees donated the blood present in the shoes. The shoes, priced at an astronomical $1,018, sold out in less than a minute. There is still one pair up for grabs, the 666th one, and you stand a chance of winning it by taking part in a Twitter competition organized by Lil Nas and MSCHF.
The shoes have drawn more criticism from Christian commentators and have attracted a lawsuit from Nike. The sportswear brand isn't happy that the Satan Shoe is based on the Nike Air Max 97. A representative of Nike told CNET:
"Nike filed a trademark infringement and dilution complaint against MSCHF today related to the Satan Shoes. We can tell you we do not have a relationship with Lil Nas X or MSCHF. The Satan Shoes were produced without Nike's approval or authorization, and Nike is no way connected with this project."
Lil Nas has chosen to see the funny side in the lawsuit. He has posted a couple of viral memes ridiculing Nike's suit.
---