Jasmine Chiswell is a social media star who can best be described as the reincarnation of Marilyn Monroe. The Scottish-born actress has made a name for herself on the internet for recreating iconic Monroe looks. Jasmine started posting photos of her vintage fashion looks on Instagram, where she gained thousands of fans.
YouTube quickly followed, and at the start of 2020, Jasmine created her TikTok channel. Within no time, she blew up, and her following currently stands at 8.6 million. Chiswell's extraordinary commitment to all things vintage has made a stand out in an arena dominated by viral dances and comedy.
This piece will look at Jasmine's move to Los Angeles, her relationship with her husband, Marilyn Monroe's ghost, and fan reactions to her vintage looks.
Jasmine pursued acting after her parent's divorce derailed her dream to pursue medicine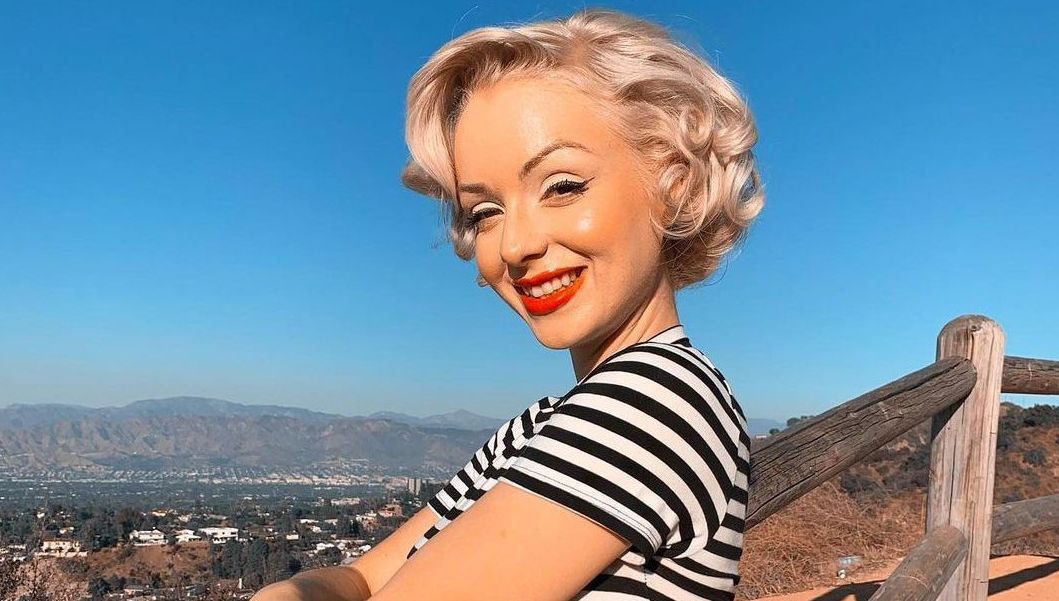 Jasmine Chiswell was born in Glasgow, Scotland, where she grew up alongside an older and younger brother. Chiswell was on the right track to pursue a career in medicine when her parent's divorce distorted her focus. Her medicine dream died after she failed crucial exams at the end of high school. In a TikTok video, Jasmine explained:
"At 17 years old, I thought my life was over. I failed all my exams and my parents went through a nasty divorce and I honestly thought life wasn't worth living."
Chiswell took a gap year before a friend of her mom offered her an acting job at the BBC. She also enrolled in University to pursue a degree in film production. While at school, Jasmine produced several short horror films, which gave her some recognition. She impressed seasoned film producers such as Iain Smith with her work ethic and commitment to film.
As she prepared for her final year in University, Jasmine got an offer from the New York Film Academy to pursue her Masters at the institution. It took Jasmine four months to raise funds for her fees at the school, and at the age of 22, she flew to Hollywood to realize her dream. Chiswell put in extra effort to complete a two-year course in half the time. In a video posted on 13th November 2020, she stated:
"Every day it was just like, 16 hours or 18 hours a day, and then you come home to edit and write and things like that. I don't think I slept that whole year."
Despite failing consistently at meeting the right person on a dating app, Jasmine persisted and finally met her husband Maverick McNeilly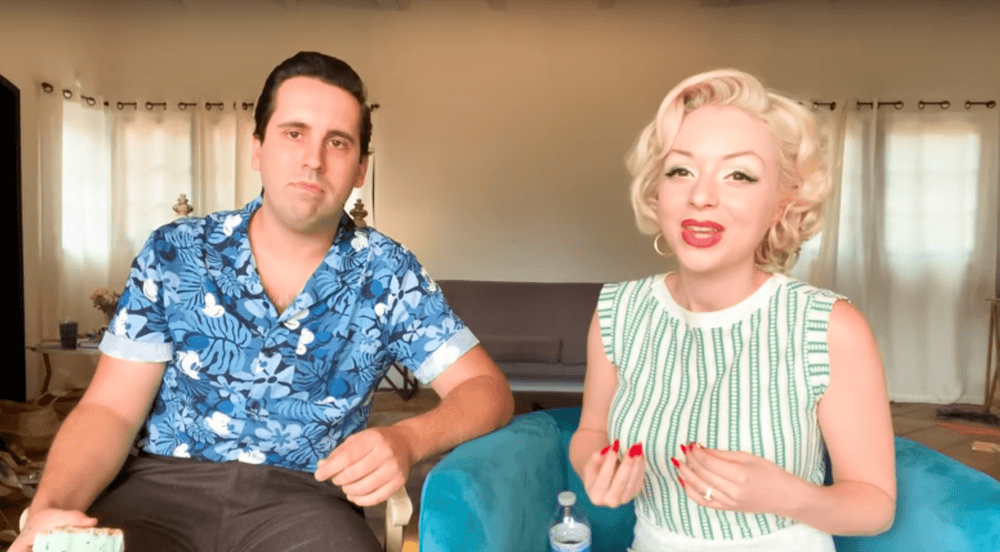 A couple of years before moving to Los Angeles, Jasmine had been in a long-term relationship that didn't end well. When she got to America, she felt ready to date again. She figured that dating apps were the best way to find potential partners in a foreign land. Jasmine landed several dates, but none of the men she met wanted serious relationships. "Most of the dates I went on, most of the guys were like, 'I just want to hear your accent,' and I always felt like they didn't want to know me for me," she said in a YouTube video titled How We Met. 
Nevertheless, she kept using Bumble and matched with Maverick. The couple spoke on the app for a couple of weeks before they went for their first date at the beach. Maverick and Jasmine became inseparable after that first date, and in four months they moved in together. Engagement and marriage came soon afterward. "Maybe like a few months later, we got engaged," Jasmine said. "And then, six months later, we got married, and that is really our story."
Jasmine had no idea that she would meet and marry an American so soon after moving to Los Angeles. She thought that she would move back to Scotland immediately after completing her studies:
"It just weird to think about that that just happened. I didn't really expect to marry an American. I thought I would go back to Scotland and that would be it. I didn't think that I would be living here with Maverick. It is bizarre to think."
Maverick and Jasmine take care of four dogs, and they plan on starting a family. In a September couples Q&A video, they agreed that two or three kids would be enough for them.
According to Jasmine, the friendly ghost of Marilyn Monroe helped improve her life
Jasmine's interest in Marilyn Monroe started after she and Maverick passed by one of her former homes that was being demolished. The pair researched Marilyn's former homes and found one that was up for sale. They bought the house intending to preserve it.
Marilyn and her husband Joe DiMaggio lived in the house bought by Jasmine and Maverick. The pair found magazines from 1953 and a hidden signature of the actor on a rafter. The couple's purchase of the house coincided with Jasmine's desire to start wearing vintage clothes.
Before vintage, Jasmine used to dress like your normal 20-something-year-old. However, she never felt comfortable in conventional clothing – jeans, in particular, didn't fit well on her thighs and waist. After visiting a vintage makeup store, Jasmine started collecting and wearing vintage dresses and their reproductions.
Six months later, Maverick followed suit. Sometimes it proved difficult to recreate some looks, but the couple received help from an unexpected source: The friendly ghost of Marilyn Monroe. "Since being in this house, my hair has gotten a lot better," Jasmine told Vogue. "I know that's really bizarre."
Jasmine and Maverick get plenty of stares and laughs for their fashion choices, but it doesn't bother them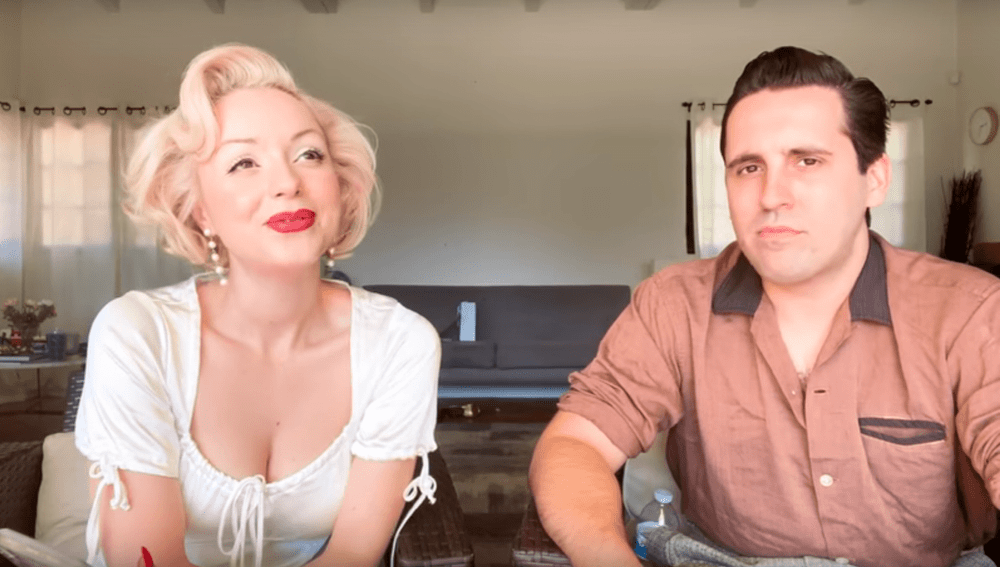 Jasmine and Maverick have a resolute commitment to vintage clothing despite what the outside world thinks of them. The couple's dedication to decades-old fashion put them on the map, and they are not prepared to give up their success because of a few laughs. Jasmine told Vogue that the laughs and the stares hurt at first, but she has learned to live with the ridicule:
"Because my husband dresses this way too, people will watch us and follow us around corners just to stare and look at us. We've had some people come up and laugh in our faces. I remember it was my birthday last year. And it took me back a little bit. But I thought about it like, it's okay I don't let things like that get to me. And the end of the day, I feel like this style makes me happy and makes me who I am."
Thankfully, most responses to the couple's fashion are positive, especially from older people. Social media is a full-time job for Jasmine, but she hasn't given up on her film production dream. She hopes to find a way to integrate social media and film production.
---